A Dog Cheered Up A Grandma With Alzheimer's And People Are Shedding Tears
Richard Dawson told BuzzFeed News that whenever Orla, a 9-month-old dachshund, comes round to visit, his grandmother is "constantly smiling".
Meet Richard Dawson. He is a 28-year-old digital marketer living in Worthing, England.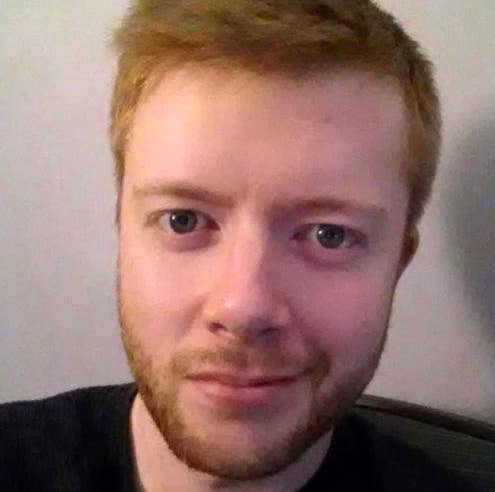 Dawson told BuzzFeed News he lives with his 95-year-old grandmother Winifred Lowe, his grandfather, and his brother. He cares for Lowe, who has Alzheimer's. "She has good and bad days," he said. "She can get very confused and upset, or sometimes angry."
Dawson says the family borrow a 9-month-old dachshund called Orla, who has been visiting twice a week for about a month now. Whenever Orla comes round, Lowe is "constantly smiling and playing and doesn't worry about not remembering things", Dawson said.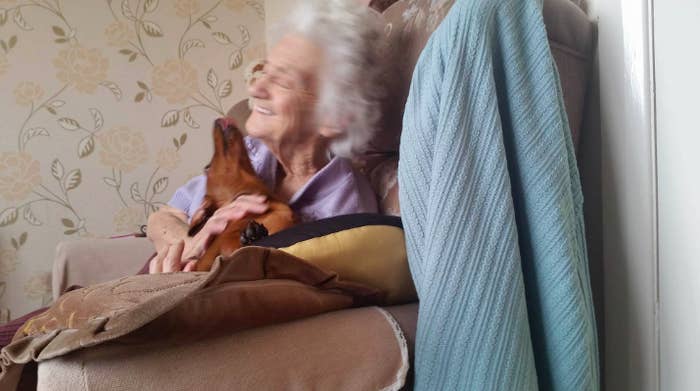 "It's the same when my brother brings my 1-year-old nephew over," he added. "She plays with him for hours and is fine."
When Dawson shared this wholesome and pure moment on Twitter it gained over 4,700 likes and over 1,700 retweets.
"It's been really nice to hear that the pictures have made people cry with happiness," Dawson said.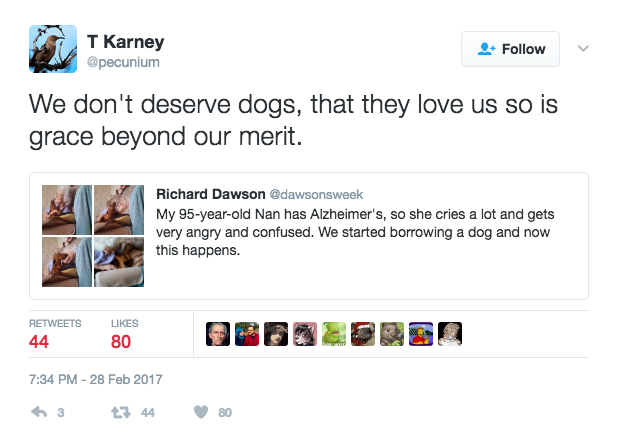 He added: "I've had people sharing similar stories with me of how dogs have helped their loved ones with dementia and sending me pictures of their dogs."
"One lady told me how their pet had actually died yesterday, so seeing my Nan and Orla together had really cheered her up," he said.