This is 19-year-old Annabelle Hayford, who is currently based in Baltimore. They always had a passion for illustration and has been drawing from the age of 4, and they're currently studying art at Maryland Institute College of Art.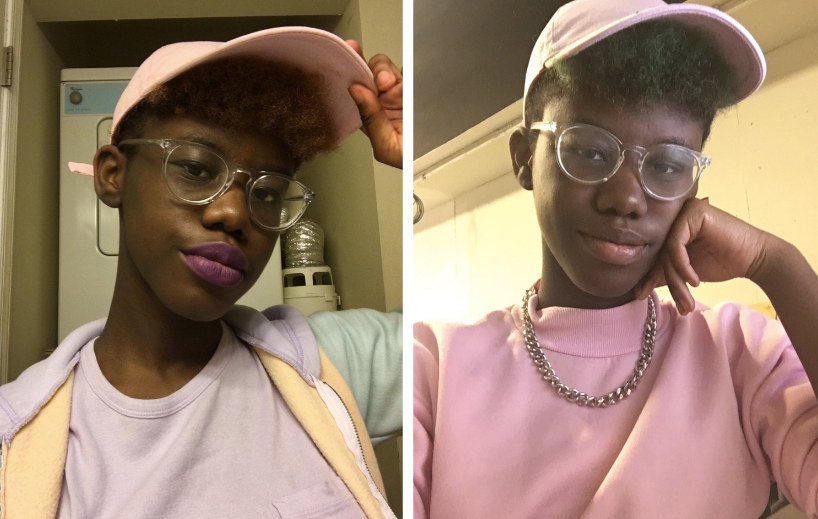 Here's are some of Hayford's epic illustrations.
They told BuzzFeed News that they focus on drawing people of colour as they are not represented so much.
"I've always loved drawing, from the age of 4. I think watching a lot of animation really inspired me but I didn't see enough black characters on my screen," Hayford said, adding that there are not a lot of black artists either.
In an attempt to change this, they created a hashtag to encourage black artists to share their work.
Hayford kicked off #DrawingWhileBlack, showcasing their own illustrations. The tweet gained over 22,000 likes and 8,000 retweets. "We need more inclusivity in the art world," they said, adding that they hoped those in a position to hire artists would see the hashtag.
Many black artists from all over the world participated in #DrawingWhileBlack, which made it trend a few days ago.
There were artists from Ghana:
There were artists from Nigeria:
Artists from the US:
Artists based in Tokyo:
And a load from the UK:
"I just want the black artist[s] to know that they are just as worthy. Black artist[s] have to work twice as hard as their white peers just to be seen," Hayford said.
Hayford said they are so grateful for everyone who participated in the hashtag: "I feel warm inside. People were sharing their experiences under the hashtag. It's nice to know that I am not alone, and I love the sense of togetherness that the hashtag has created."