A Brother Jokingly Asked His 12-Year-Old Sister To Paint His Wall And She Created A Masterpiece
Thousands of people have responded to her take on the Vincent van Gogh masterpiece, including Zendaya.
12-year-old Sarah from San Antonio, Texas, creates the most amazing drawings.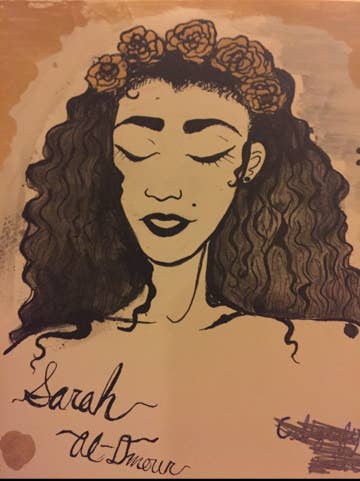 Her brother, Ahmad, told BuzzFeed News he came home last week to find she had painted a sun on his bedroom wall. He jokingly told her to paint Vincent van Gogh's "The Starry Night". He said she calmly replied: "Ok".
The picture of Sarah's painting has now been retweeted more than 14,000 times.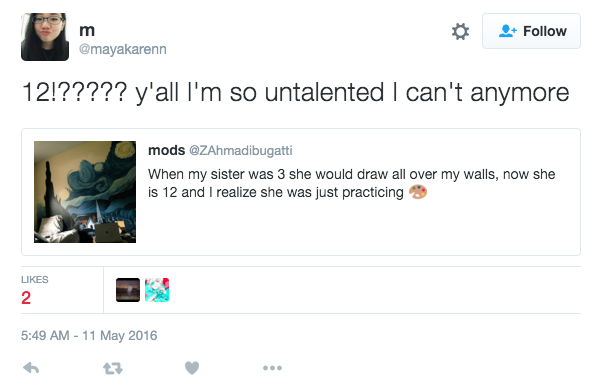 Ahmad said Sarah was in shock when the tweet went viral: "She just put her hand over her mouth when she saw the number and couldn't really say much."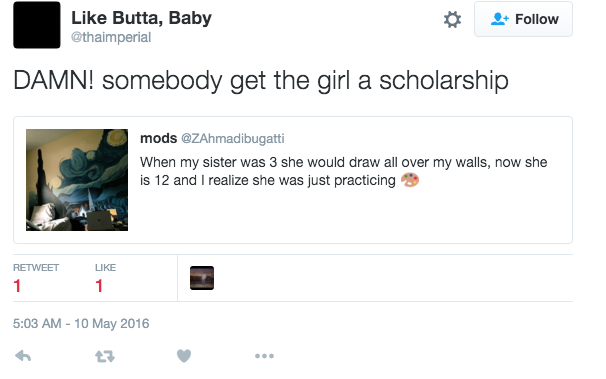 It turns out Zendaya is a fan of Sarah's art too! Ahmad said the actress and singer liked the tweet of Sarah's uncompleted wall and his little sister "is freaking out".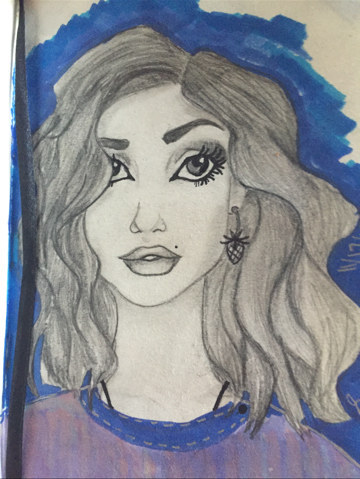 Ahmad, who works at his family's restaurant, said they're all supportive of Sarah, and they constantly remind her how talented she is.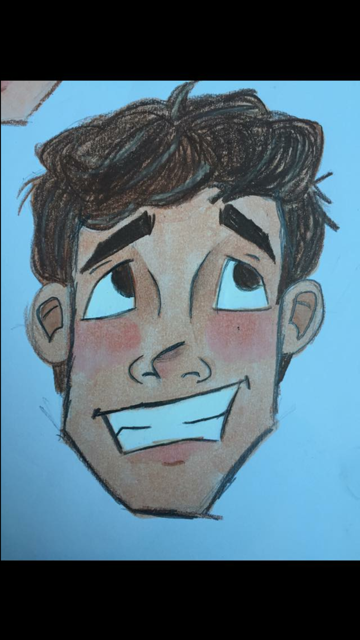 "She doesn't know how great she really is. She is very humble about it," he added.
The 19-year-old said he never expected his tweet to go viral. "I don't really see it as my tweet, it's all her, it's just cool to me how many people liked my sister's work," he explained.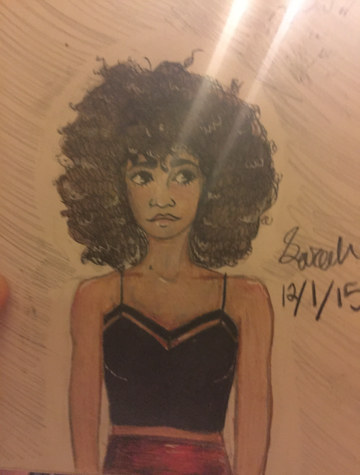 Here is Sarah taking a bow with her finished take on "The Starry Night".