This is Whitney Bowie and her husband, Jeremy Bowie. They live in southeast Texas and recently introduced a new bundle of joy into the world, called Raylan Gregg Bowie. He was born last Wednesday.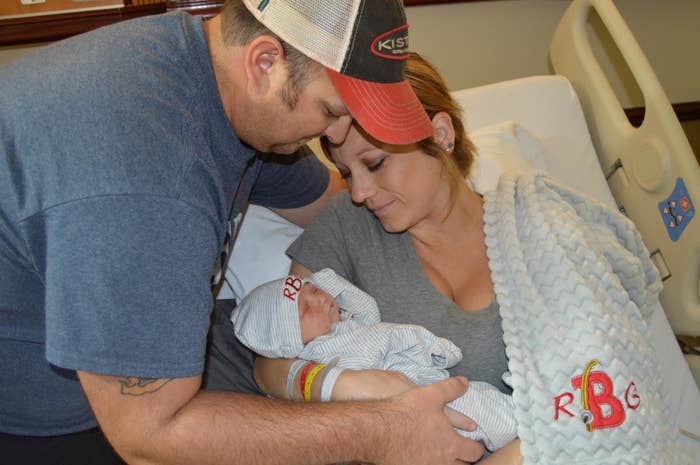 The Bowies decided to do a maternity photoshoot – a very normal thing you do when you're expecting a baby until...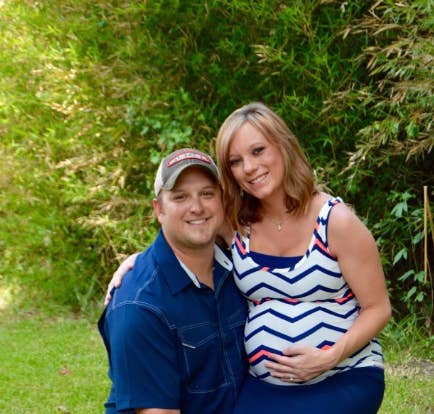 ...an unexpected guest joins in.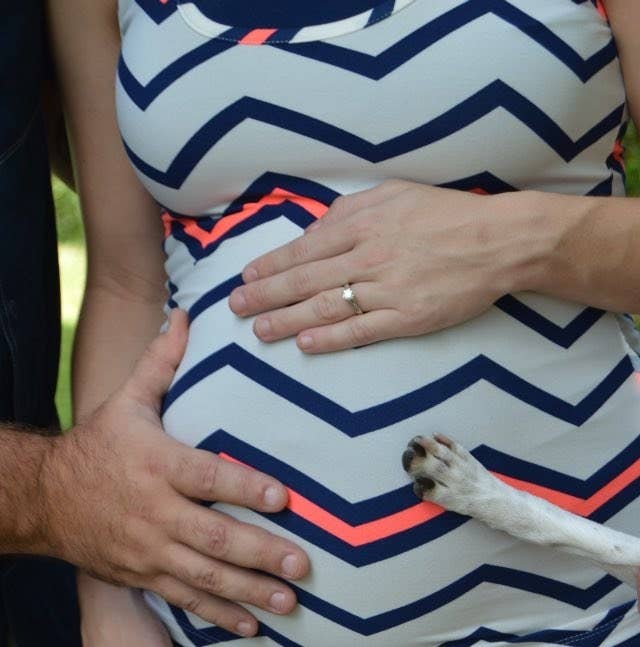 Whitney told BuzzFeed News her mother was taking the pictures and Lucy, their rat terrier, "kept hopping on our legs and trying to get in our pictures".
Whitney, who works as a respiratory therapist, said: "My brother Rio was unable to keep Lucy away."
She said Lucy was "determined to be involved in the photo shoot", and she didn't mind because the dog is "a part of our family".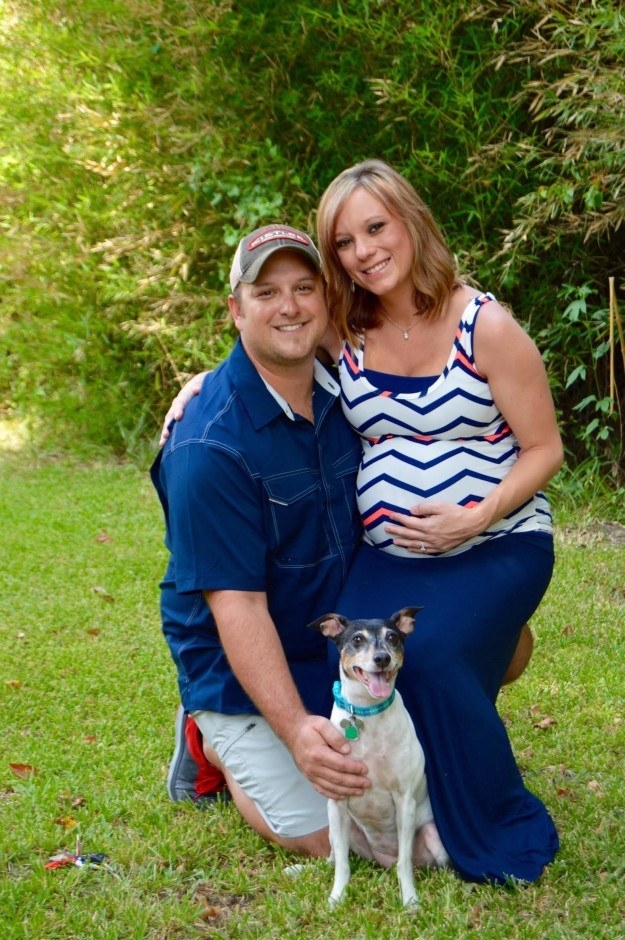 Bowie's 16-year-old sister, Atalia, thought the whole thing was "hilarious" and decided to share it on Twitter. She was beyond surprised when her tweet was retweeted over 43,000 times and got more than 100,000 likes.
Atalia told BuzzFeed News: "My phone was going off. It was crazy. I think a verified account must have retweeted it and then it rocketed from there."
Whitney said: "We really enjoyed reading all of the comments, and watching the picture reach thousands of people all over the world."
And, of course, the internet is seriously loving Lucy's involvement in the pic.
Some people are saying this maternity picture has inspired them.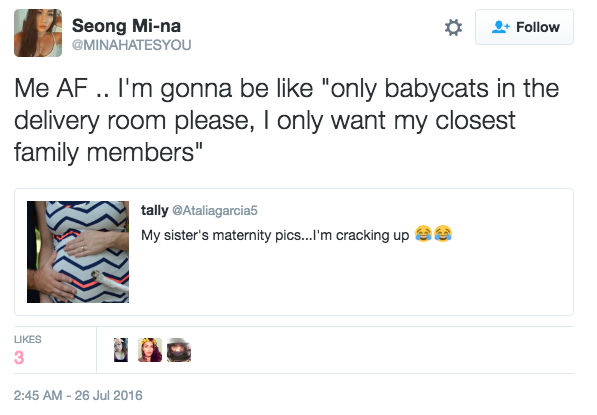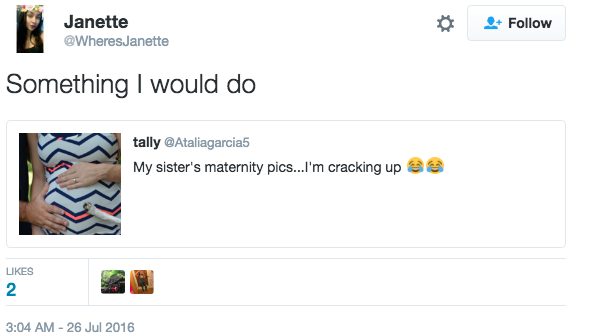 While some are confused over who the real father is.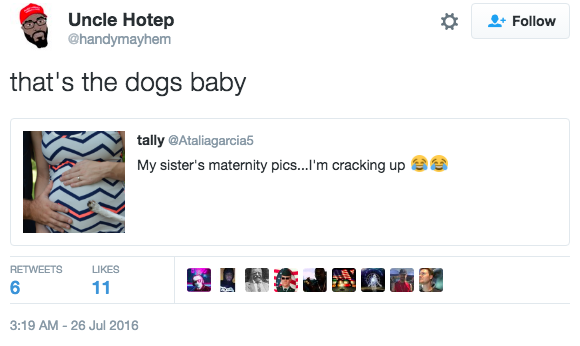 Lucy fits in so well that not everyone immediately noticed her little paw.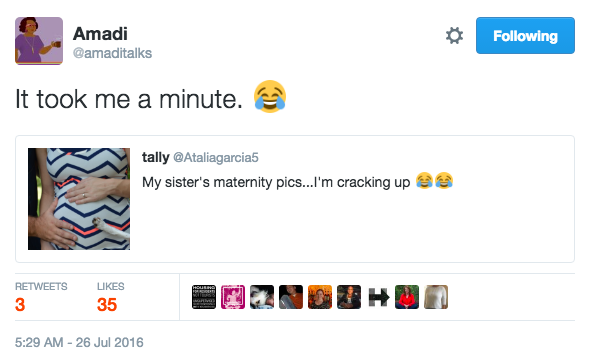 👫🐶