Ladies, These Men Are Pissed We Steal Their Hoodies So They're Fighting Back
It's winter warfare.
Meet 21-year-old Godswill Muofhe, a full-time student from Houston, Texas.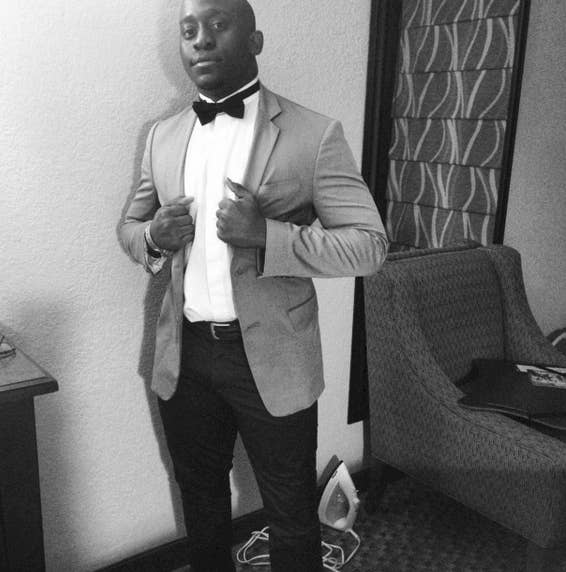 Muofhe said he has had enough of women who take men's hoodies and don't return them, so last night he decided to start a movement called #TakeHerHoodie. He is encouraging men to get even by taking their girlfriends' hoodies.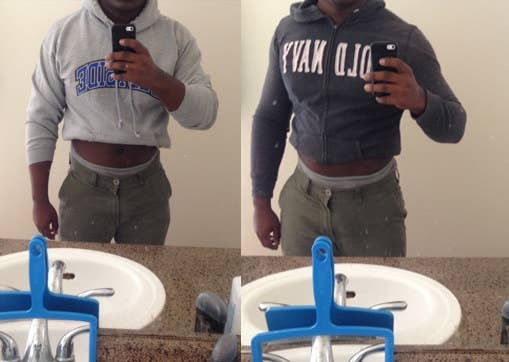 When he tweeted about it on Thursday night, his tweet went pretty viral – it's gotten over 17,000 retweets and 27,000 likes.
Muofhe told BuzzFeed News that when he saw women tweeting that it's "hoodie season", it brought back some painful memories "because typically the girlfriend will take the man's hoodie in the relationship when they're cold and this reminded me of when a girl took my hoodie and never gave it back, so I said, 'It's time to fight back.'"
In the photos he posted, Muofhe is wearing hoodies he took from his mum, sister, and significant other.
Soon lots of men were getting involved in Muofhe's movement and posting selfies of themselves in items from their partners' winter wardrobes too.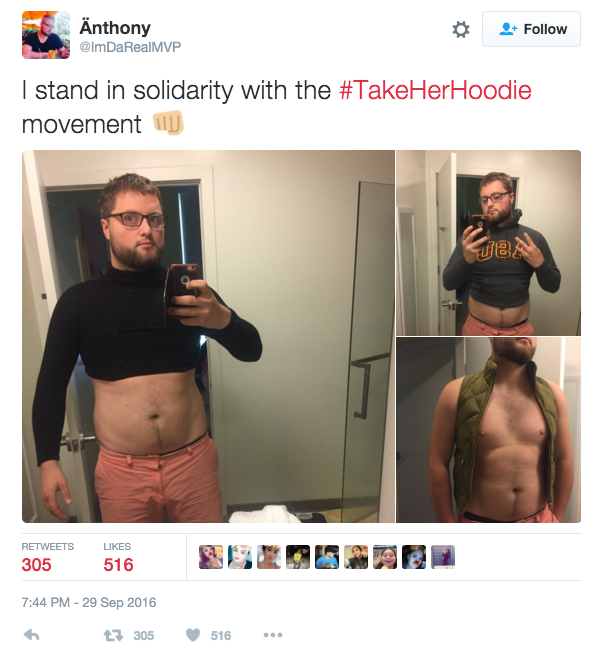 Muofe said he is "happy" the hashtag has gone viral "but didn't expect it to take off as fast as it did".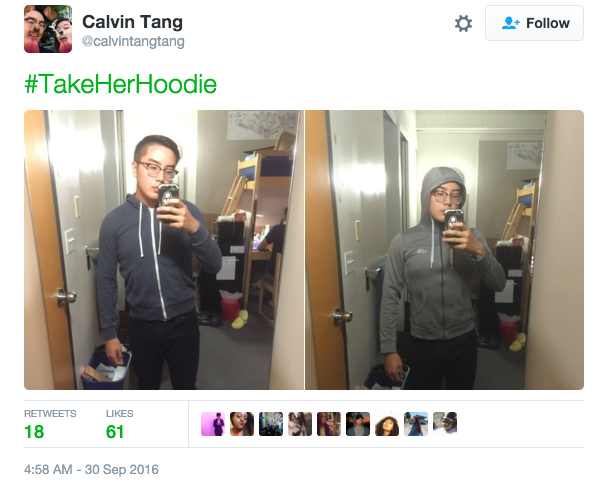 Muofhe said he felt his movement was helping to challenge "toxic masculinity because for a lot of men it's weird to wear clothing like that… It's a bit taboo".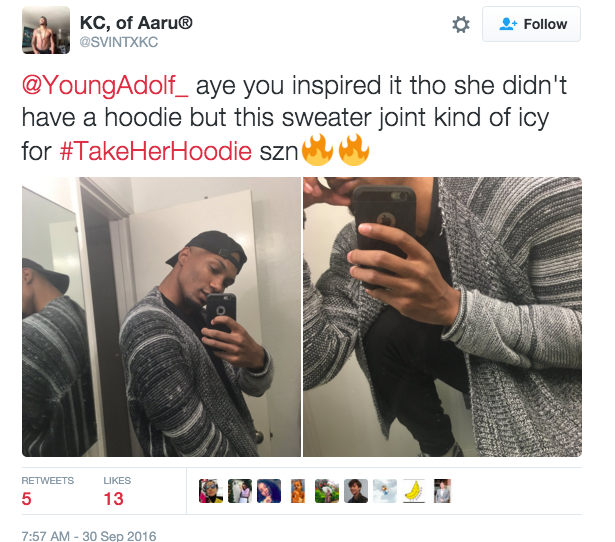 But some women were not here for it.
Muofhe said this isn't the first time he has gone viral: He said he created the "Let your man-go" meme but was not credited for it. "I get mad when people take my creativity and [don't] credit me, but it's cool – my followers know it's me ... Twitter is like a notepad for me," he said.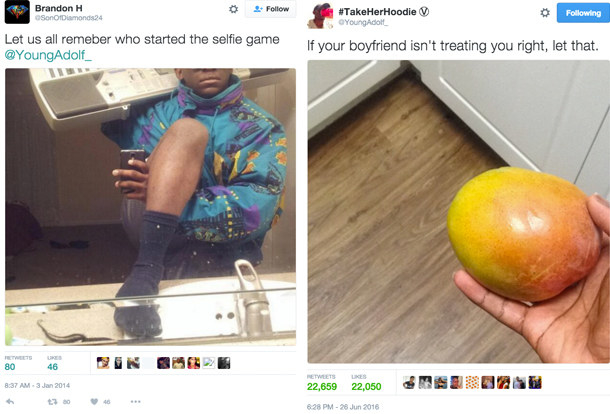 Muofe said he hopes to continue doing comedic things online and will launch a YouTube channel soon.