This is Simone Giertz, aka the "Queen of Shitty Robots", a 25-year-old inventor from Stockholm, Sweden.
The nickname came about when the "headlines [were] like 'Meet the Queen of Shitty Robots' [so] I decided to go full force with it 👑💩 . It goes very well with my inflated ego," she explained over email.
She's best known for her hugely popular YouTube channel Simone's Robots, which has over 170,000 subscribers.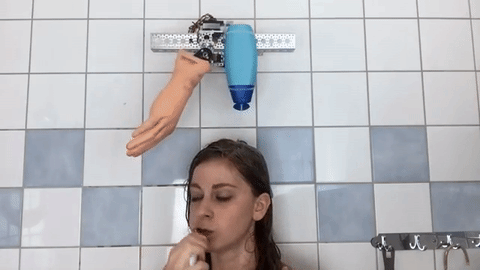 She said she came up with the idea of making ridiculous inventions while studying at an advertising school called Hyper Island. She came across an open-source hardware community and "immediately fell in love with it". She says the main tool she uses to help with her inventions is Google.
Giertz told BuzzFeed News: "I hadn't seen anyone invent shitty robots in such a digilent way before."
"Pretty much all of my inventions come about the same way," she said. "I have an everyday problem or something that I'm too lazy to do, so I make a machine that does it for me."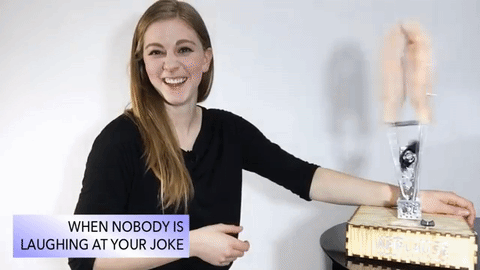 "I had a lot of ideas and I figured it was a much better use of my time than scrolling away my life on Facebook," she said.
Her favourite invention is the "popcorn helmet". Giertz said: "Wearing it makes me feel like a million bucks💰💰💰."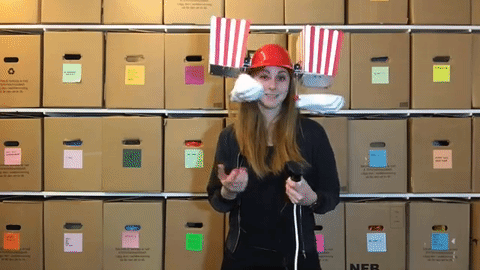 "It's the only [invention] I wish I could hit [the] town with," she added.
However, you won't be surprised to hear Giertz doesn't use any of her robots on a day-to-day basis, because none of them "are very user-friendly".
Giertz said it feels "pretty good" to be a YouTuber, although she's aware of the pressure to be a "certain way".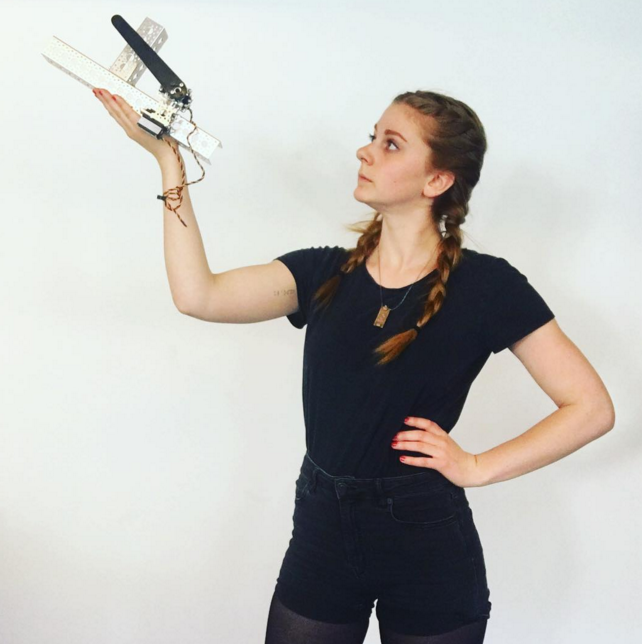 "I'm just trying to remind myself that I don't need to fall into the pit of 'YAYYY TODAY WE'RE DOING MARSHMALLOW CHALLENGE' type of content," she said.
"I've always avoided making being a woman my main asset and unique selling point. If it is then you'll start seeing other women as competition, and that's the last thing you need when entering a very male-dominated field. 👭"
She advises young inventors to "do stuff because [it's] fun! Find an idea that you really like and figure out how to build it and what you need to learn to make it happen."
The inventor said she enjoys her "niche" category. "[I've] never liked competing on the same terms as everybody else," she said. Sometimes she presents her inventions in the style of a commercial, which she said was her friend's idea.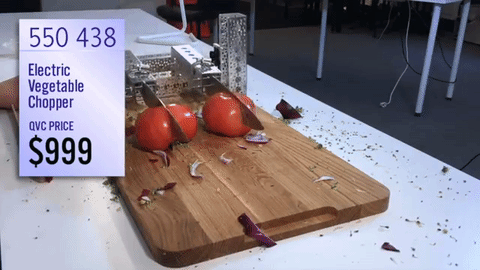 And she said it was "weird" when her robots appeared on The Ellen DeGeneres Show. "I had no idea they were showing it. I just woke up to a bunch of people writing [to] me about it."
"Being able to pull off weird is my constant life goal," she said.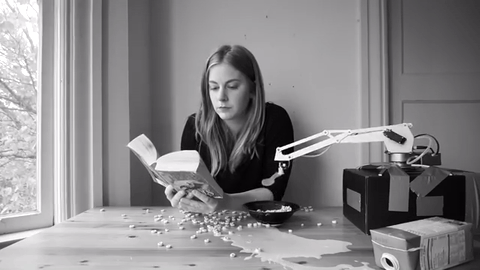 The YouTuber said she's "never had many fucks to give".
"I spent every day of third grade wearing a glittery purple cowboy hat," she said.
When asked about her future, Giertz said: "It'd be really neat if I wasn't a Darwin Award winner."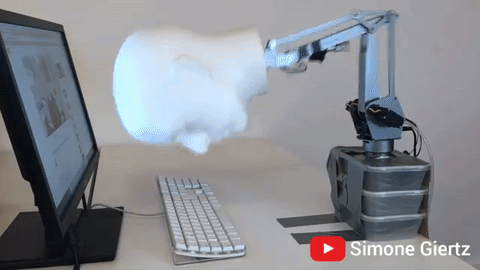 The Darwin Awards are a kind of hall of fame for people who die in exceptionally stupid circumstances.
Looks like there are no comments yet.
Be the first to comment!