People Of Different Faiths Are Coming Together After The Finsbury Park Terror Attack
"An attack on one faith is an attack on all faiths," Reverend Adrian Newham told the BBC.
A terror attack occurred in the early hours of the morning outside a mosque in Finsbury Park, after which one person was left dead and eight people were taken to hospital.
Now people of different faiths are coming together to support one another.
Speaking to the BBC early this morning, three faith leaders said the attack would not divide them.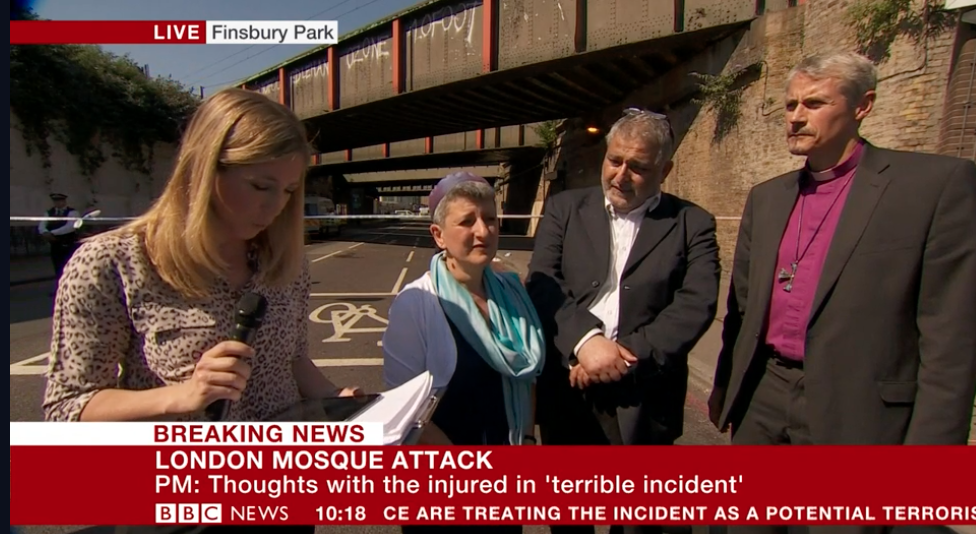 "We are not in it as Muslim or Jews or Christians," said Sayed Yousif Alkohey, director of the Islamic Centre Northwest London. "If part of our community – in this case, it is [Muslims] that are targeted – we are all together shoulder-to-shoulder as you see now.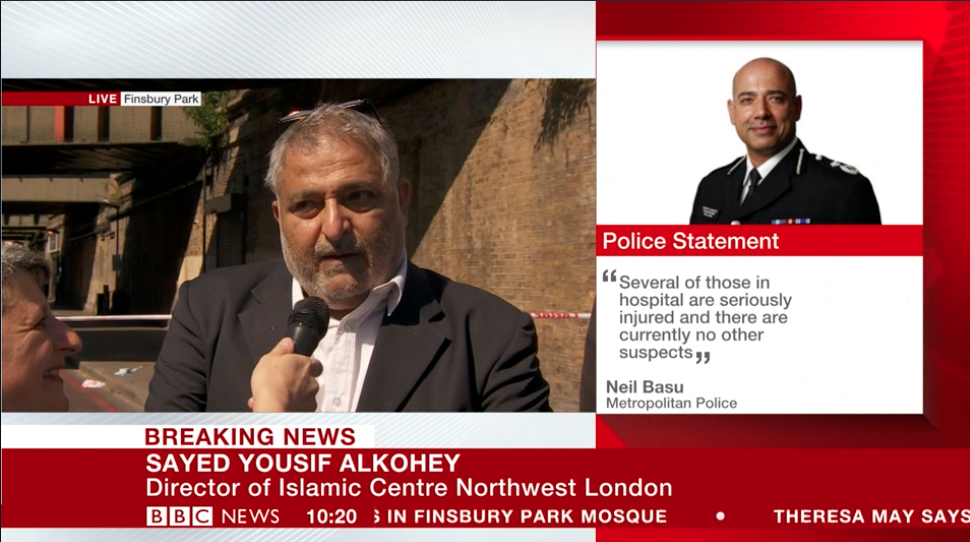 He went on to say: "As people of Britain, as Britons, as people of London, we are all in it together and we really so grateful [for] many Jewish and Christian and other leaders who have been spending their own night with us tonight."
In the early hours after the incident occurred, the Muslim Council of Britain tweeted: "Our prayers are with the victims."
Reverend Adrian Newham, the Bishop of Stepney, said: "An attack on one faith is an attack on all faiths," adding: "It seems to me the reasons so many people have turned up today from different faith communities is because we want to stand in solidarity with our Muslim brothers and sisters."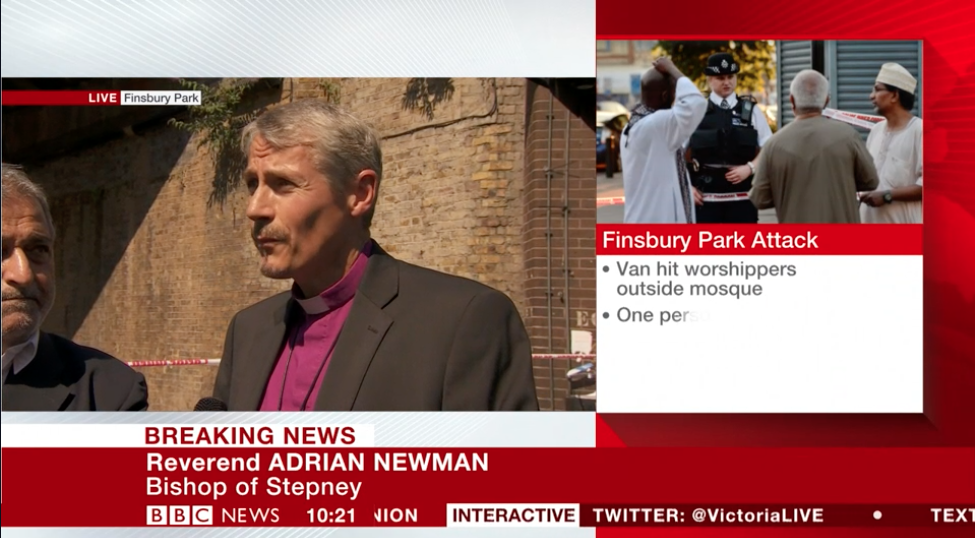 Justin Welby, the Archbishop of Canterbury, described the attack as "appalling". "It is a crime against God and against humanity," he said.
In response to the attack at Finsbury Park, six presidents of Churches England have come together condemning the terror attack.

"Jesus came among us as the Prince of Peace, and in his name and for his sake, we stand in solidarity with our Muslim friends," the statement said.
Senior Rabbi to Reform Judaism Laura Janner-Klausner said: "This kind of behaviour is absolutely condemned by Britain."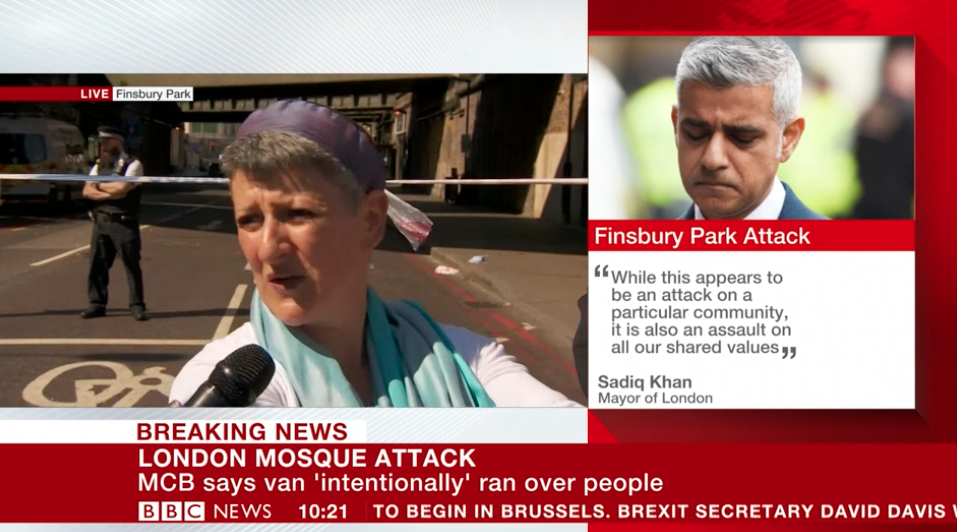 Simon Johnson, chief executive of the Jewish Leadership Council, issued a statement condemning the attack. Johnson said: "Our hearts go out to the victims and their families."
Jonathan Arkush, Board of Deputies of British Jews president, said: "This weekend, the Jewish community joined Muslims and others up and down the country for the Great Get Together in memory of Jo Cox," adding: "The way forward is to strengthen the moderate majority."
Brendan Cox also tweeted about the attack. His wife Jo Cox died at the hands of a white supremacist a year ago.
Others have sent their condolences and vowed that the attack will not divide Britain.