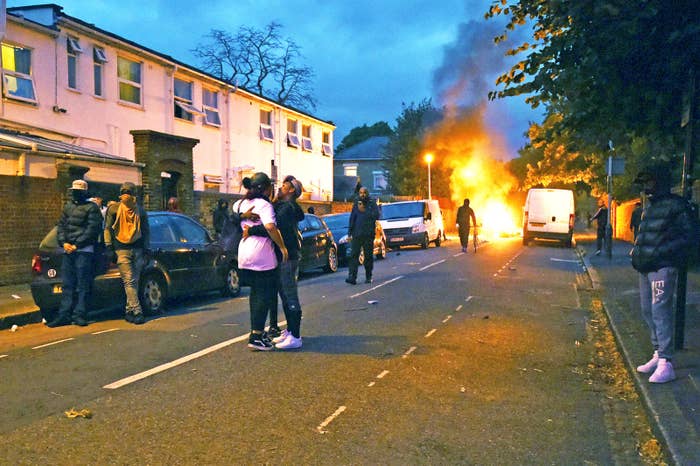 Six police officers were injured on Sunday, and four people arrested, after a heated protest took place in east London four days after the death of Edir Frederico Da Costa, known as Edson, who died after he was stopped by police.

Protesters chanted "Bring Edson back", "Fuck the police", and "Justice for Edson", then later lit fires in bins and threw projectiles at the police.
Four police officers were taken to hospital, and four people were arrested in connection with the protest for offences that included disorder, arson, and criminal damage.
Da Costa, a 25-year-old mechanic and father to a 2-year-old son, was pulled over by police in Tollgate Road in Beckton, east London, shortly after 10pm on Thursday 15 June.
A Metropolitan police statement said: "As he was being detained by the officers, Edir became unwell and was subsequently taken to hospital where, sadly, he later died on Wednesday, 21 June."

Da Costa's family told BuzzFeed News Edson had been "full of life". The Met confirmed to BuzzFeed News that none of the officers involved had been suspended or placed on restricted duties.
The Independent Police Complaints Commission is investigating the death, including any possible use of force by police. The IPCC said social media reports that Da Costa had suffered a broken neck were untrue.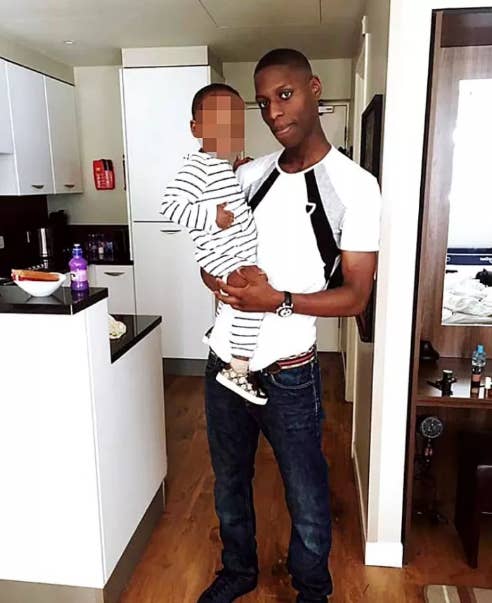 Footage on social media showed that the protest began peacefully. Protesters' signs reflected that they wanted answers from the government over who is responsible for Da Costa's death.

Da Costa's family told BuzzFeed News on Friday that they did not want the protest to go ahead and were afraid a riot would break out.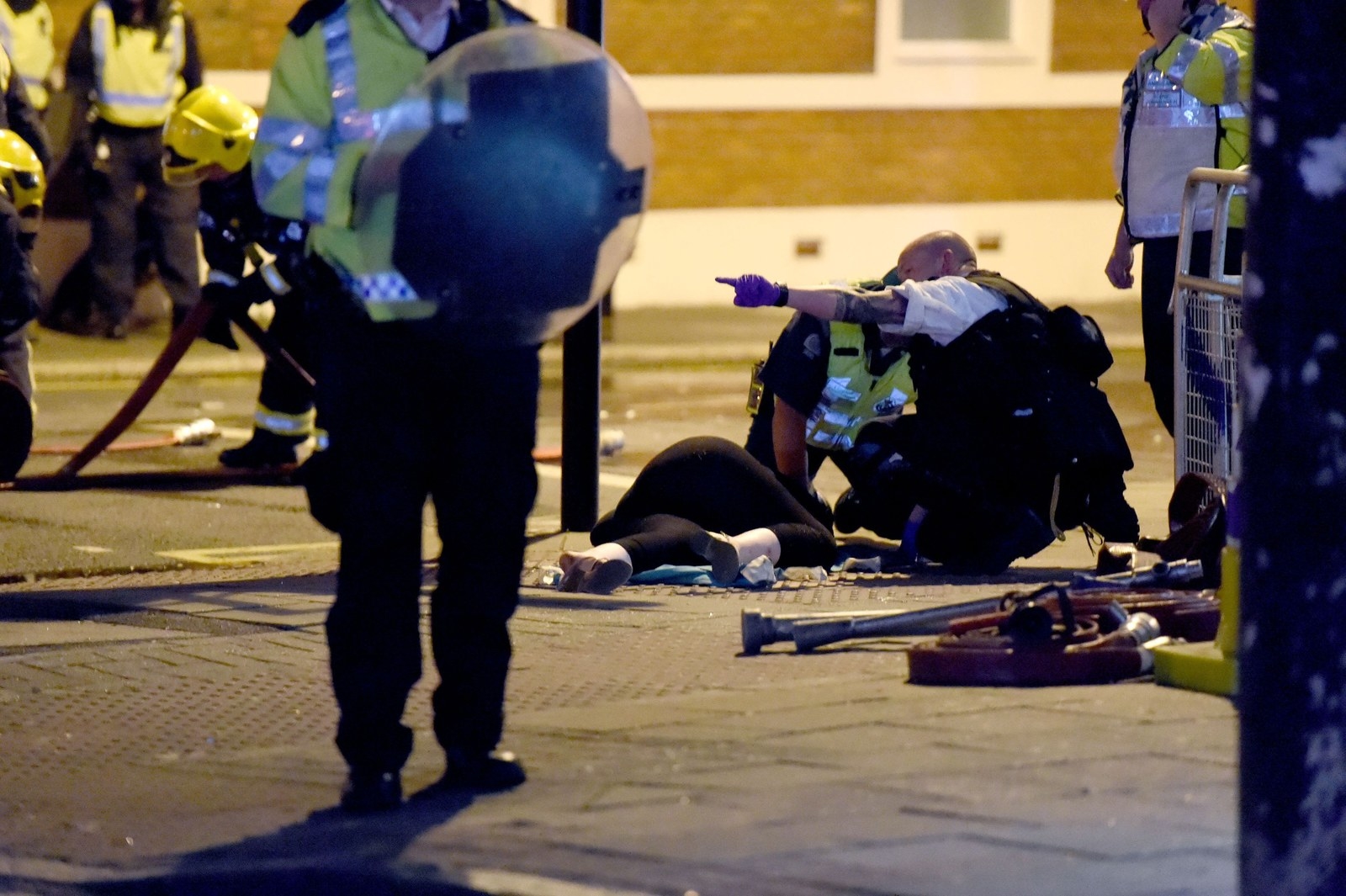 Despite the family's warning, the protest went ahead. Among the protesters were members of UK Black Lives Matter, who have organised many protests against police brutality.

On Twitter, the group made clear that the protest was not affiliated with Da Costa's family but was called for by his community.
Protesters initially gathered outside Forest Gate police station.
There was a heavy police presence in the area.
One sign read: "Justice for Edson + how many more????"

By 5pm the protest had made its way to Stratford.

Newham police borough commander Chief Superintendent Ian Larnder said in a statement on Friday: "First and foremost, I would like to express my deepest sympathies to Edir's family and friends at what must be an extremely difficult time for them.
"Whatever the circumstances, the death of a young man and father is always a tragedy and my condolences go out to his loved ones.
"Whenever anybody dies following police contact, it is absolutely right that the full circumstances are investigated to establish exactly what happened.
"To this end, an independent investigation has been launched by the Independent Police Complaints Commission."