The Muslim-owned Shish Restaurant in Sidcup, southeast London, has said it will provide homeless and elderly people with a free three-course Christmas dinner this year. "No one eats alone on Christmas Day," it said in a leaflet. "We are here to sit with you."
Hasan Masud, who works at Shish Restaurant, told BuzzFeed News: "We're just helping people." He said the team at Shish also wanted to open their doors to the elderly because "lots of people stay home alone for Christmas... They don't need to. They can come here and have some fun."
Since announcing their Christmas gesture, Masud said, "there's been a lot of love" sent their way. A tweet about the invitation has been retweeted more than 9,657 times.
People on social media just love what they're doing.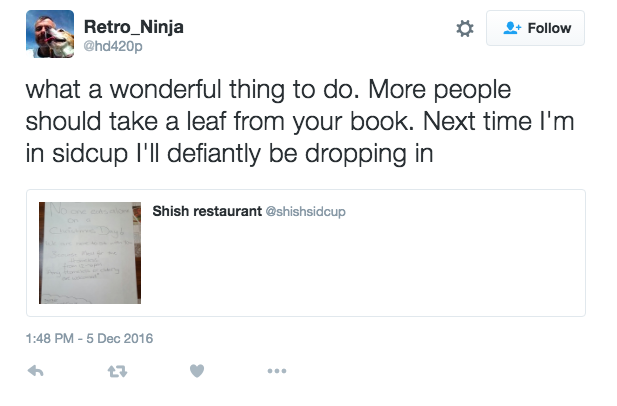 They hope the restaurant's small act of kindness will influence others to do the same.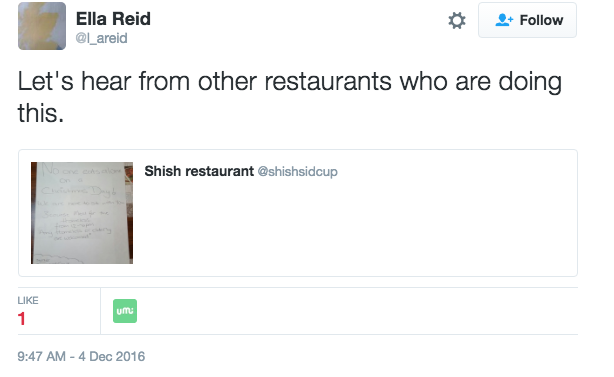 People have described the people at Shish as superheroes.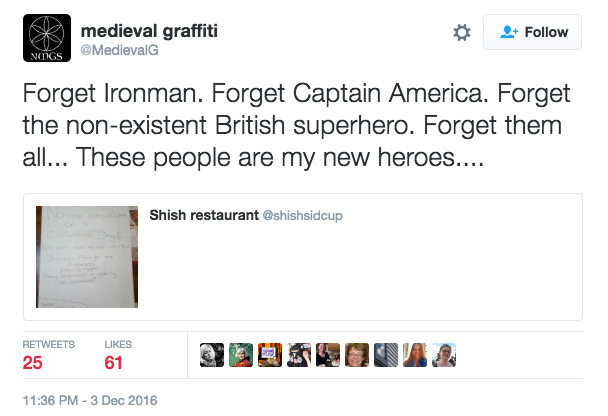 Masud said the company hopes to provide the same service again next year.