Meet The Brothers Who Built A Cooking Empire While Inspiring Young People To Do Good
"The legacy of Caribbean food is not forgotten. Shaun and I want to make sure the authenticity of it isn't forgotten, because it often gets lost," Craig McAnuff told BuzzFeed News.
Shaun McAnuff, 31, loves to cook curry goat. His 27-year-old brother Craig loves to rustle up some fried dumplings.
The brothers from south London were taught at a young age how to cook traditional Caribbean food by their mother and grandmother, so decided to take advantage of the social media era and make a business out of something they enjoy. Last year, they got together to start a Facebook page called Original Flava showcasing recipes from their culture, and now have 300,000 followers.
They published their first cookbook this year thanks to a Kickstarter campaign that raised over £14,000. It's now an Amazon bestseller, which the brothers still can't quite believe.
Craig told BuzzFeed News their ultimate goal is to protect "the legacy of Caribbean food". "Shaun and I want to make sure the authenticity of it isn't forgotten because it often gets lost."
They have since sold over 3,000 copies of their cookbook and their videos are watched by people from around the world. Shaun recalled one particular account from a fan that keeps the McAnuffs motivated to keep going: "A woman from America whose dad has since died ... they used to make our recipes together and before he passed away he wanted to get our book. She messaged us asking if we would sign and write in it for him, and that really touched us."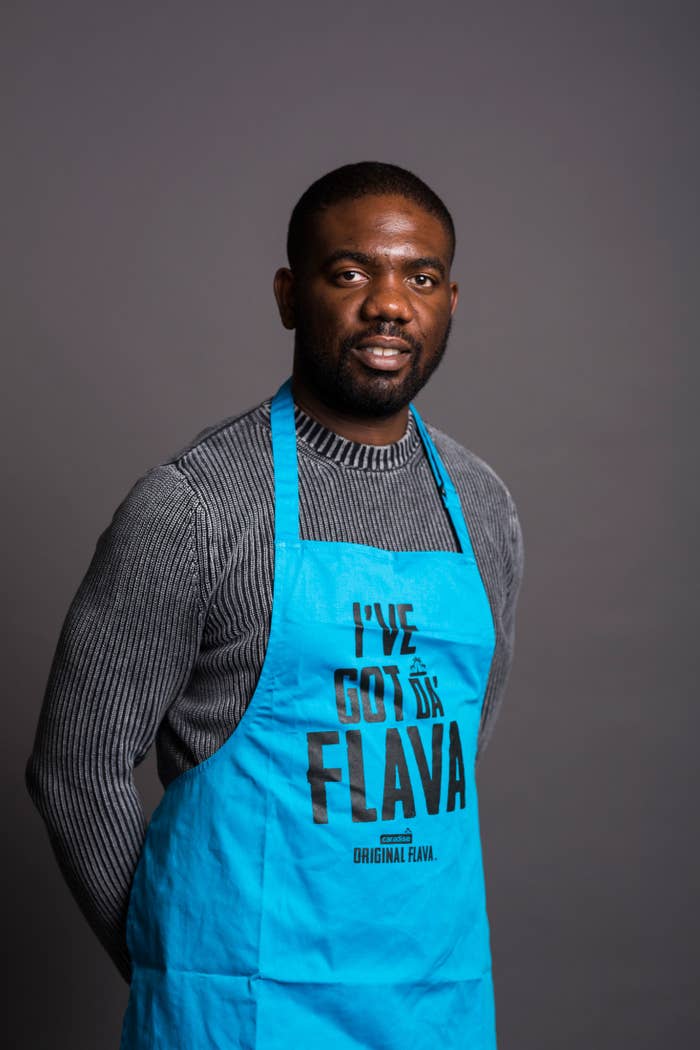 Their videos have collectively gained more than 10 million views, and the brothers say they try to keep it all as simple as possible, with an easy step-by-step recipe paired with upbeat music.
Shaun said: "So many people, especially men, have told us that our videos helped them learn how to cook, and that's really cool because men aren't stereotypically seen in the kitchen."
On their Facebook channel, they drop a few videos each week and have tried their hand at several Caribbean favourites including spicy vegetable patties, oxtail stew, and jerk salmon. Their nan, who is central to why they started cooking in the first place, gives every dish the seal of approval.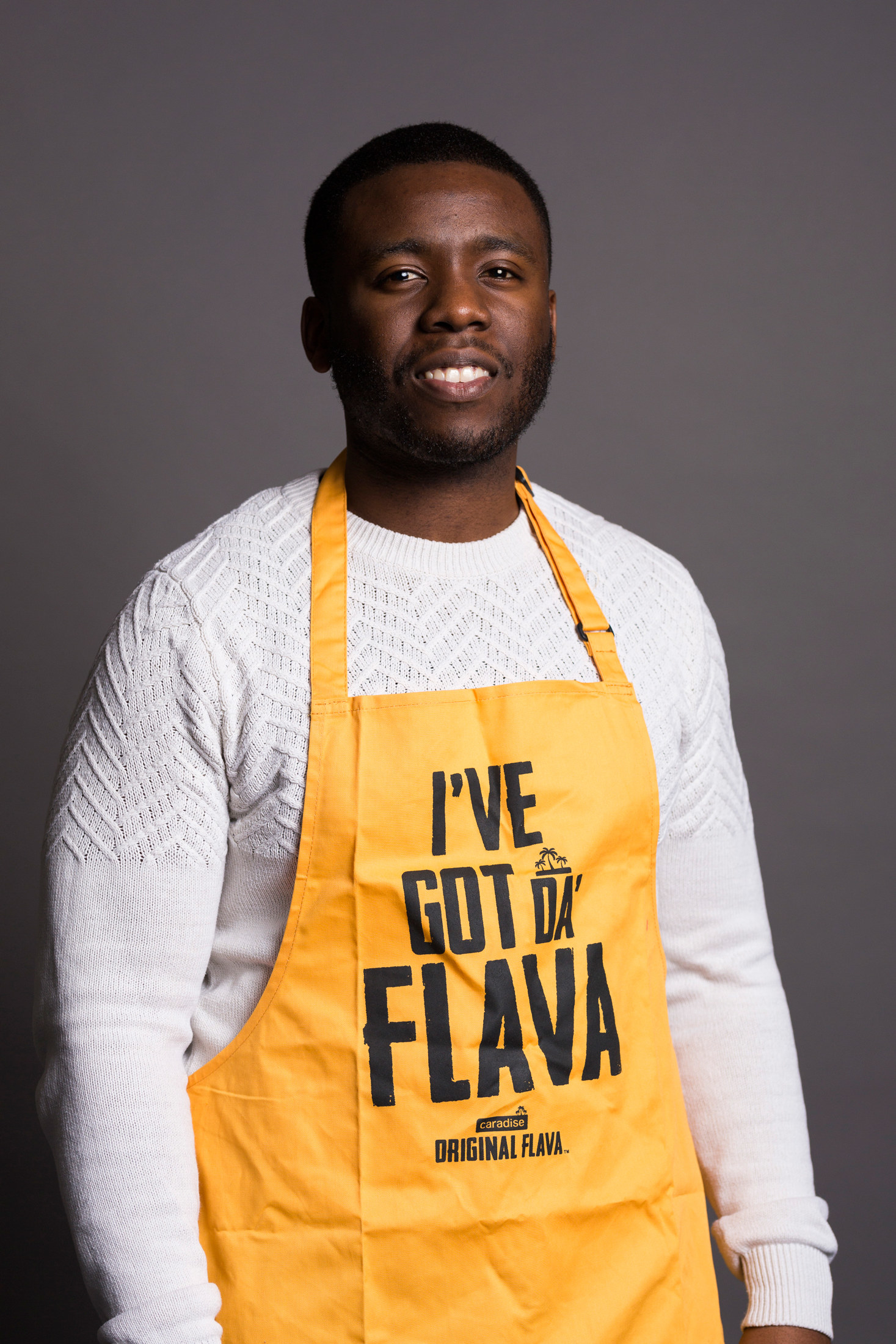 Craig, a graphic designer, is responsible for the illustrations, filming, and production of the videos, while Shaun focuses more on the recipes and cooking. "We started in the summer of 2016. We just threw a video together – we didn't expect it to go very far," Craig said. "I was so shocked to see that after 24 hours our video had reached 1 million views. After that we both knew we could be on to something massive."
Their instincts were right. By October, Craig and Shaun won Best Business for Marketing and Social Media at the 2017 Croydon Business Excellence Awards. They were overjoyed and obviously rang their nan to give her the good news.
The McAnuff brothers grew up in London's Thornton Heath district, named as one of the most dangerous places to live in 2016 because of the high rate of youth violence.
Shaun said the pair were fortunate to have never got involved with crime, but imagines life could have been very different if they hadn't come from such a stable home. He said: "I never got involved in it because I could just imagine my grandma in the back of my mind saying: 'Don't mess around with the bad boy.'
"At school time we were all around it, we saw friends who were involved. We could have easily been on that route."
Craig added: "I think boys who were involved with knife crime is mainly due to low self-esteem: Olders would be giving them praise while no one else was, and some don't have any positive role models around them." Because of this, the brothers say they are keen to maintain a positive image for young black boys in their community and go into schools and youth clubs to run cooking workshops.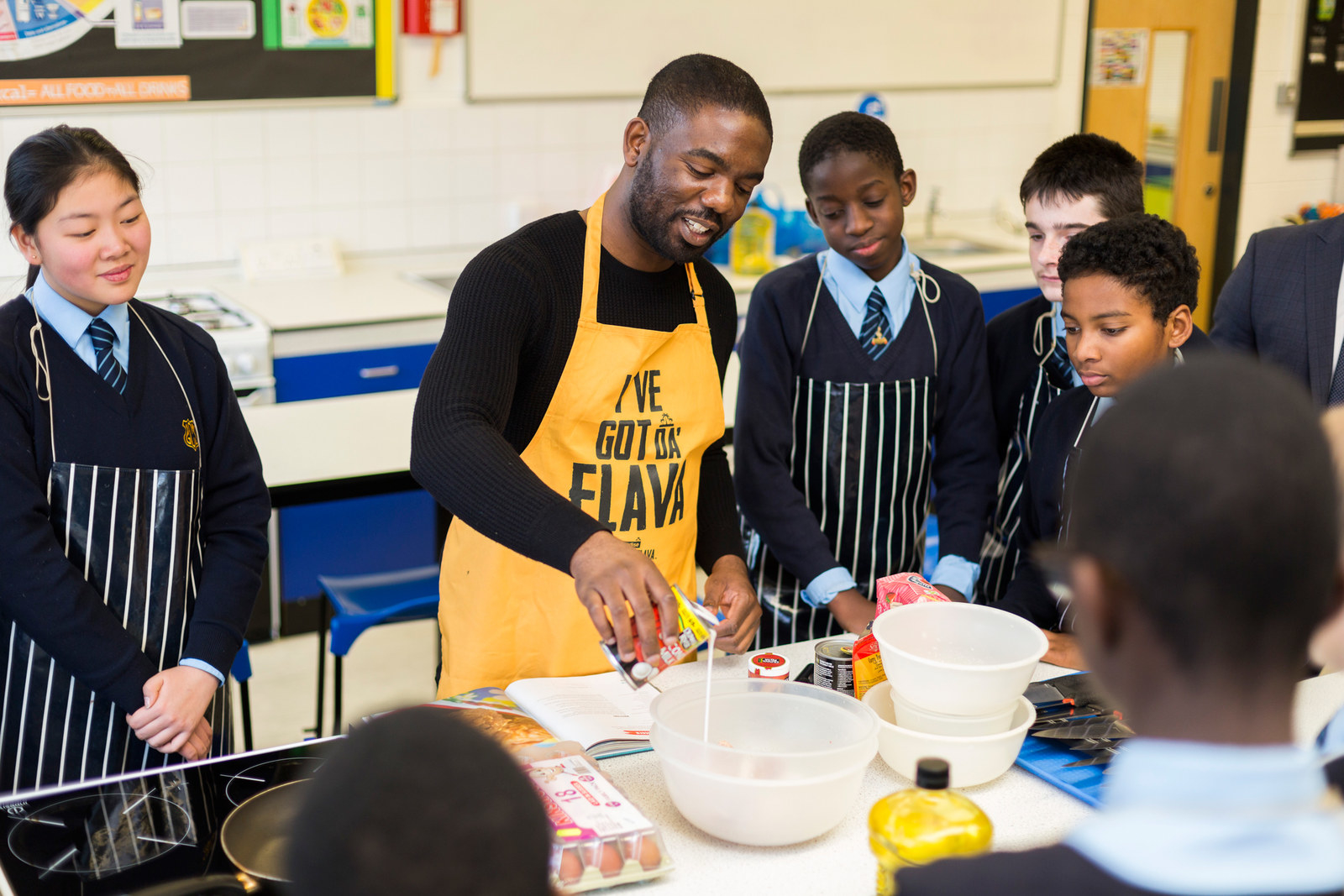 During these sessions, Shaun said, the pair encourage young people to strive for their goals and to be ambitious.

It was actually a teacher from a school in north London who got in touch with the brothers to say their students saw them as role models and wanted to help raise money to make their cookbook a reality. "That was a lovely moment," Shaun said. "I don't think we ever imagined we would be role models."
Craig added: "They saw us online… The power of social media is crazy. The teacher said that the kids wanted to be like us when they grow up. That felt really good to hear. It really was unexpected.

"The students were a bunch of year 10s, and the area they were from is quite known for gang culture, similar to where we grew up, so that really connected with us. We wanted to encourage them to go on the right path of life."
The students raised £300 to help fund the cookbook by selling trainers and washing cars. Shaun and Craig have since gone back to the school to give a talk at an assembly, run more workshops, and given them 100 books as a thank you.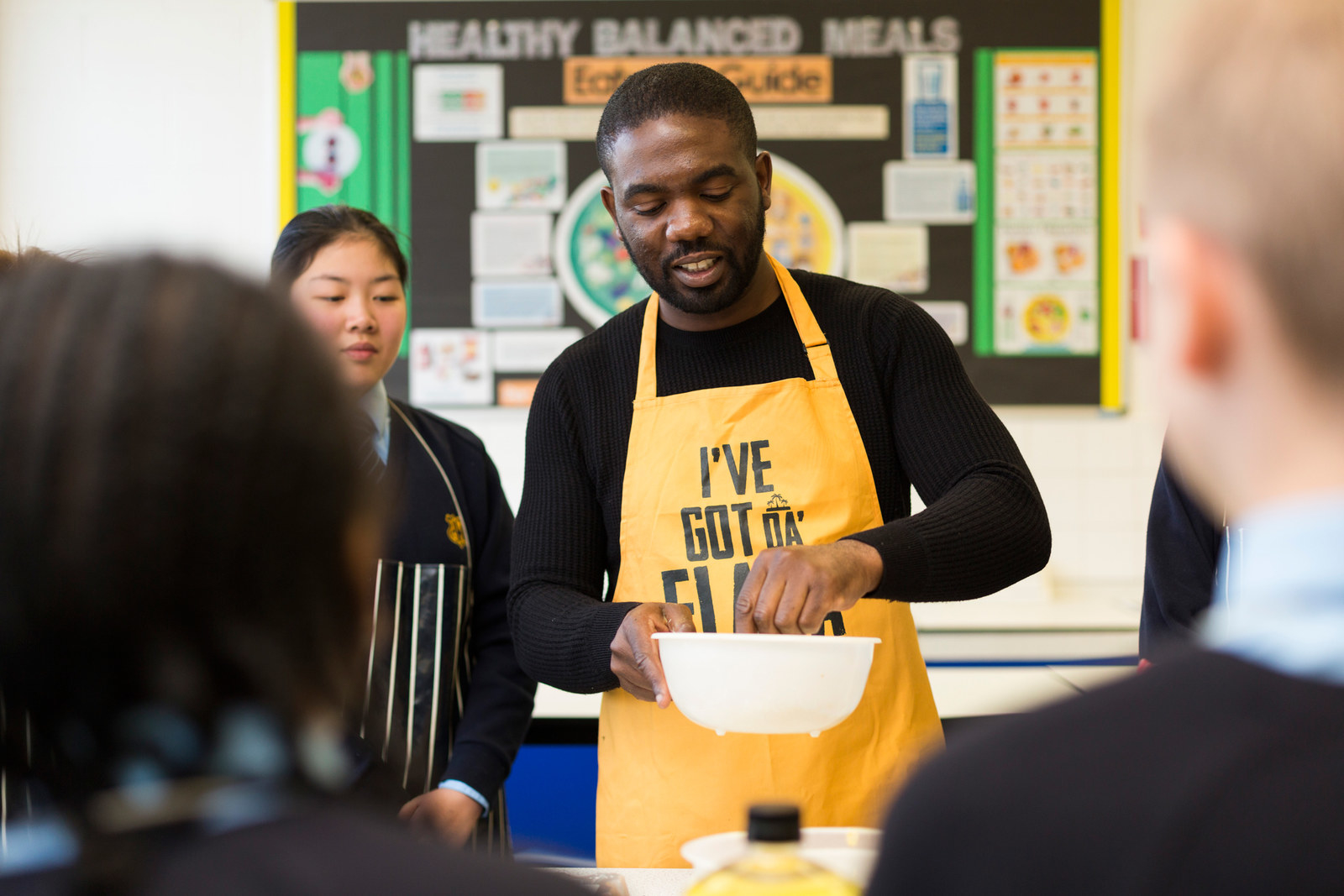 Craig said he thinks it's important to teach children how to cook because it's a useful life skill. "Kids know how to go online and start an Instagram profile but they don't know how to cook," he said. "We are just making sure they know practical things, and it's also good discipline and a great way to maintain family values."
And once they get exposed to it, he said, they really enjoy it.
In December, the brothers said, they visited one London school where they cooked fried plantain and coconut fried chicken with the pupils, who were keen to put their own spin on the recipes. "They love it," Shaun added. "They always say Caribbean food is nice. We always make our workshops fun and relevant."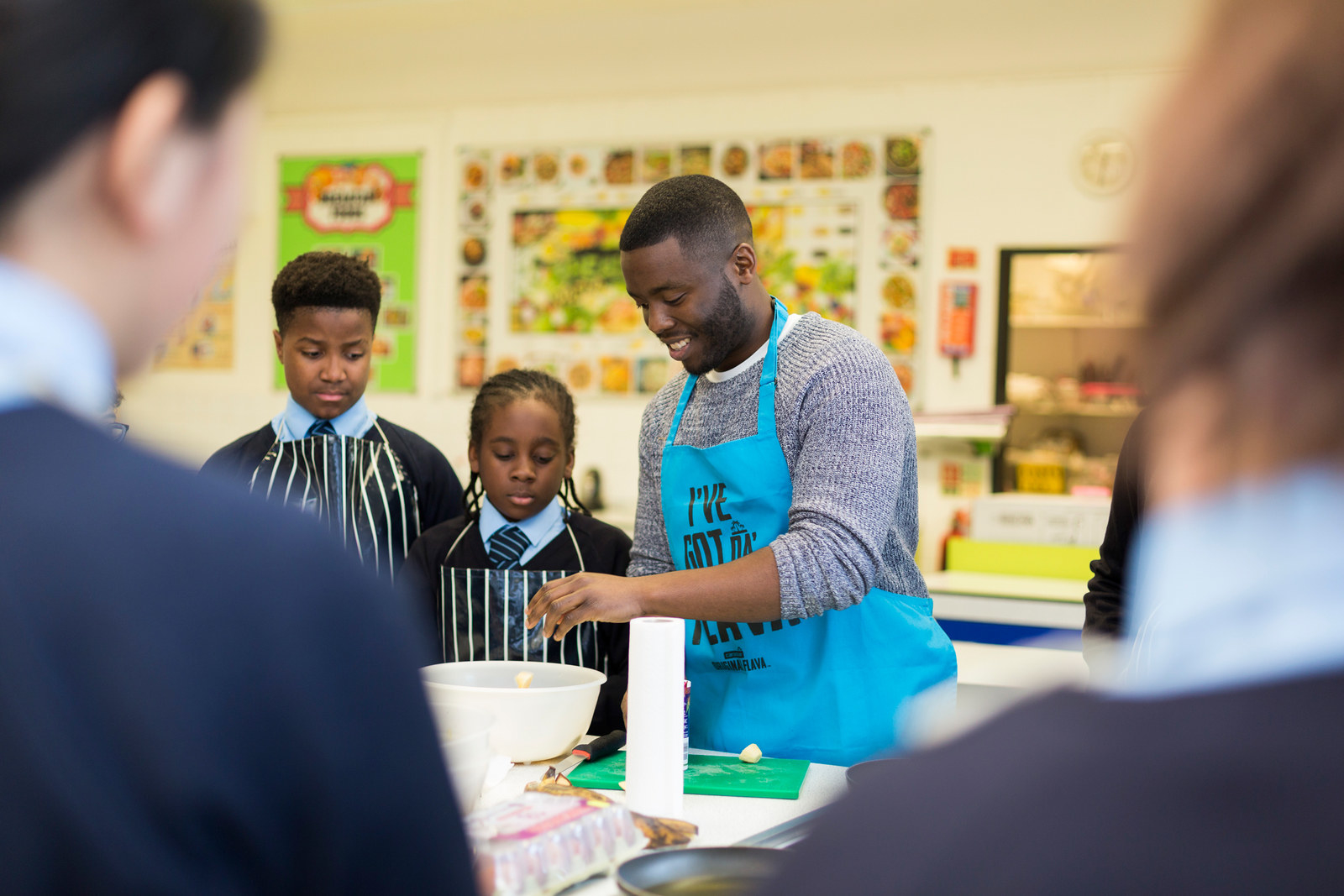 The brothers have noticed there aren't many well-known black chefs in the UK and believe it's important for there to be more – not just for representation's sake, but to help retain the authenticity of African and Caribbean food.
Shaun recalled a time when celebrity chef Marco Pierre White recreated a famous Jamaican dish: "He made rice and peas but with white rice and green peas." With a laugh, the brothers gave their verdict. "It was disgraceful," Shaun said.
Craig added: "It's great that other people love our [Caribbean] recipes. They should research them properly and not be ignorant. A lot are naive."
Shaun said they would have loved to have seen more chefs like Levi Roots, famed for his Caribbean recipes, on TV. "We hope to be on TV soon," Craig said. "We are going to put Caribbean food on the map."
"I want to leave a legacy," said Shaun, "for people to remember us in that we change lives and teach people to cook that couldn't cook."