This is 24-year-old Anitra Jones and her 15-year-old brother Marquis from Suwannee County, Florida. Jones told BuzzFeed News that she and Marquis get on pretty well despite the nine-year age gap.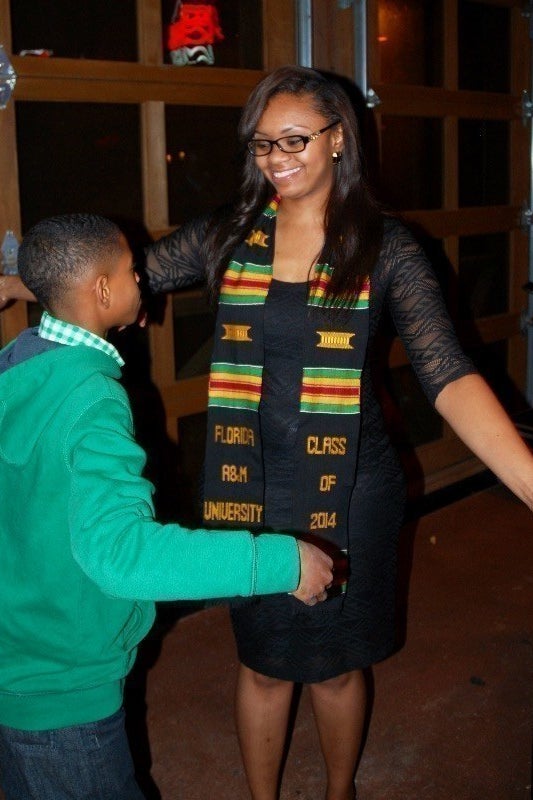 Last Thursday was Marquis' 15th birthday and he kicked off his big day by doing some early morning chores while dancing to Michael Jackson's "Don't Stop 'Til You Get Enough".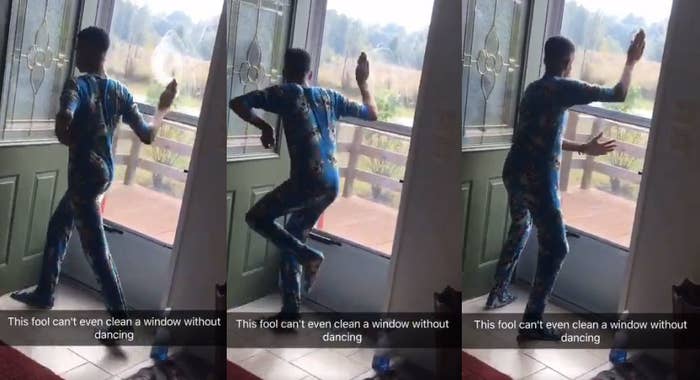 To celebrate his birthday, Jones said Marquis made "simple family plans: fishing with our Grandma, dinner with the family, then the movies with his cousins and I."
When Jones posted the video on Twitter of her younger brother dancing, it went hugely viral with 90,000 retweets and over 140,000 likes, which she said has left her shocked.
"I actually [shared the video] to embarrass him," she added. "I recorded him on Snapchat then I put him on my Twitter and Facebook just for family and friends to laugh at him cleaning and dancing in a onesie."
"I just love that he still has some of his innocence and is so carefree," Jones said. And, of course, others are digging Marquis' spirit too.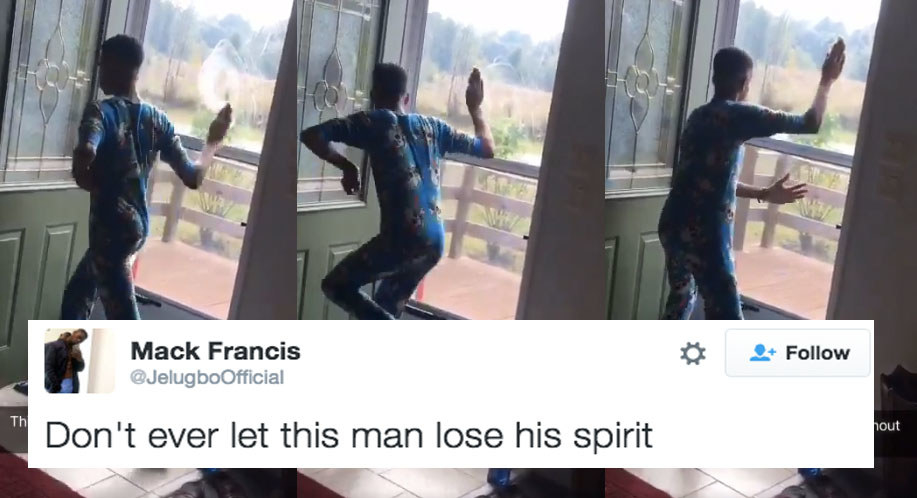 Jones said she also noticed that a lot of people were commenting that Marquis is too old to be in a onesie. She added: "Honestly, he loves those onesies... I own a pair myself and I'm 24."

But the backlash against his onesie hasn't phased Marquis. In fact, when he found he was going viral, he told his big sister: "I hope this gets me on Ellen [a TV show] and she gives me a one-year supply of onesies!"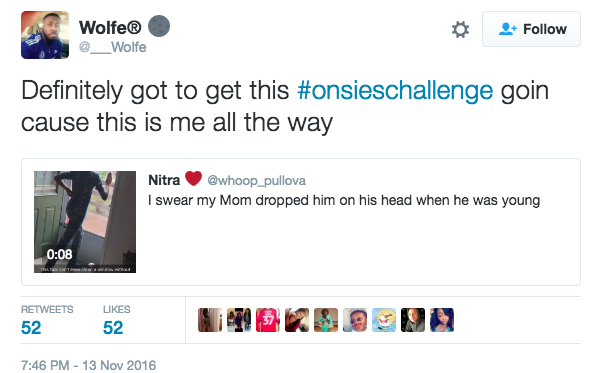 Marquis has even inspired others to dust off their own sick moves and get cleaning in a onesie.
"I don't get to enjoy this free entertainment all the time since I've moved away but it's never a dull moment when I come home to visit," Jones said. "While I am home he is always dancing, singing, doing back flips, anything but sitting down, he is CONSTANTLY on the move."
video-cdn.buzzfeed.com / Via Provided by Anitra Jones
Marquis = onesie champ. 🏆