A group of 14 black male students who attend Cambridge University got together to pose for an epic group picture, which they hope will inspire black men to apply for the elite institution. So far, the post has over 1,300 likes on Facebook.
People across social media praised the photo for depicting black men in a positive light.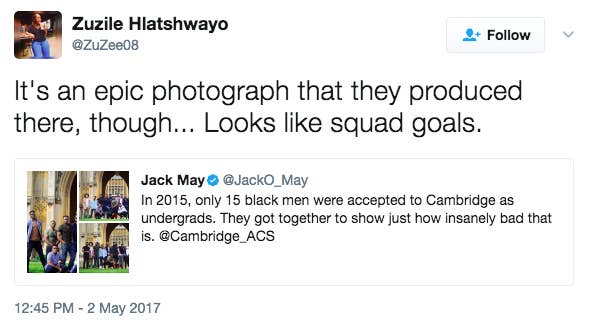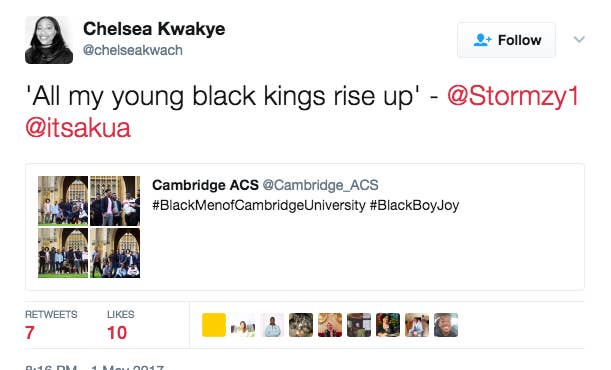 BuzzFeed News spoke to three students from the picture who shared why the post was so important to them.
Donte Nembhard, a 19-year-old from Birmingham studying chemical engineering told BuzzFeed News the message behind the picture is: "Yes, it is very difficult to get where we are, but we did it. Why can't you?"
He said: "The main message I want to send to young black boys who want to go to Cambridge is to not be discouraged by the low admission rate. The rate will not increase if the number of applications remains the same. I feel that many young black boys don't believe they can make it to Cambridge whether that be for social reasons or due to statistics and end up not applying. These are the young black boys we wanted to reach out to."
Nembhard added: "I believe the post got so much attention due to the way the issue was presented. Rather than attacking the university for the low admission rate when it comes to black students, we wanted to take an approach which focused on empowerment and encouragement."
"The aim of the picture was really to encourage more black students to apply to [Cambridge]", Folajimi Babasola told BuzzFeed News. "Many people get discouraged by a particular image or stereotype of a Cambridge student that they have in their mind, thinking that they won't fit in or be accepted."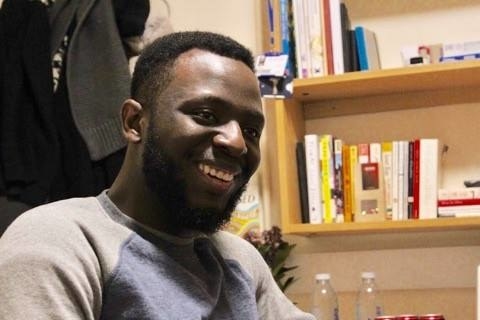 Babasola, 20, is an international student from Nigeria. He said he is glad the photos went viral. He added: "If we can get here, they can, so if there's any reason they don't come here, it shouldn't be because they believe they have no place here."
William Gore, a 19-year-old student who studies English, told BuzzFeed News: "I feel really lucky to be involved in something that's been able to reach so many people."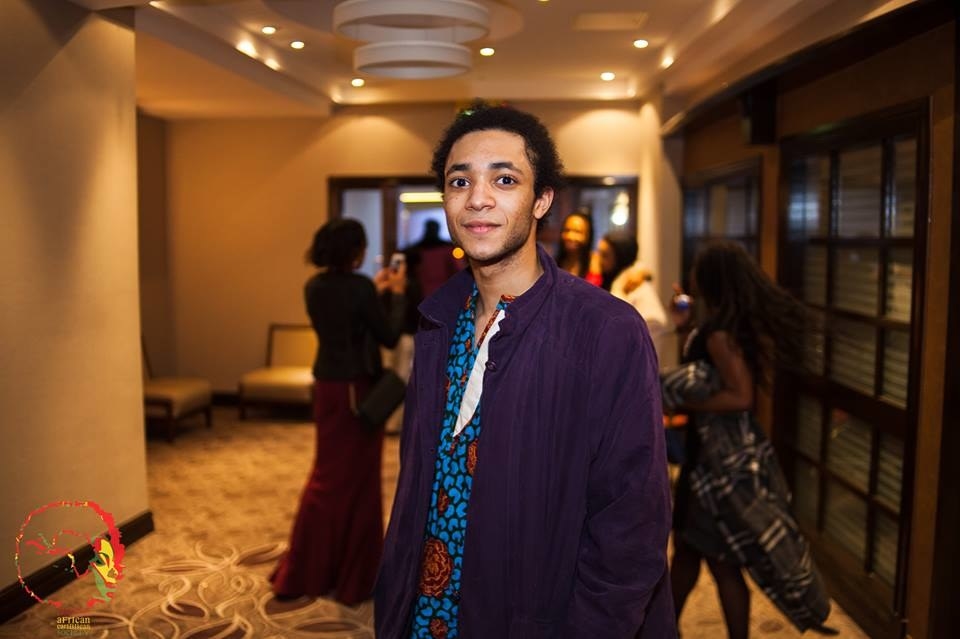 He said the picture proves "there are people here at Cambridge from different backgrounds who don't fit the stereotypical image of what a Cambridge student looks like and doing their thing and killing it."
Bez Adeosun, a 19-year-old who studies politics and anthropology, said: "White men are 73% of the male admissions while black men make up 0.3%."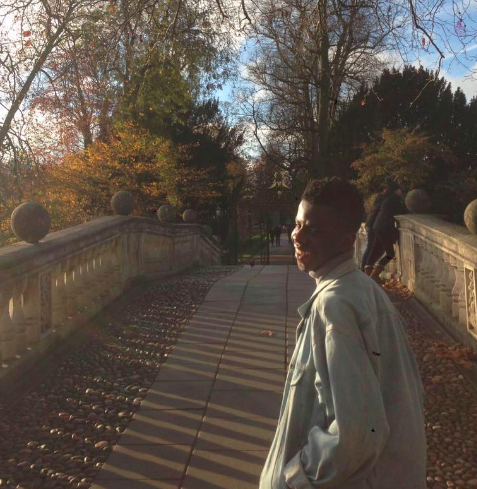 He added: "I know so many extremely talented black males who are studying at other amazing institutions but chose not to apply to Oxbridge because they didn't feel like it was the right place for them to be."
Although Adeosun is excited that the pictures posted on Cambridge's ACS (African-Caribbean Society) Facebook page have gone viral, he wants to make clear that "The emphasis on the pictures should be placed on the caption and not a criticism of the university because this overlooks the hard work and efforts of the access officers, schools liaison officers and other initiatives the university has put in place to tackle this issue."
He added: "Complacency is not the answer but the focus of these pictures is to inspire and encourage applications not to deter young black males from applying given the shocking statistics otherwise it creates a vicious cycle."
In a statement, the Cambridge African-Caribbean Society (CUACS) told BuzzFeed News: "We are grateful for the exposure that the post has received and we hope that we continue to empower and encourage young black people across the world that Cambridge is within their reach."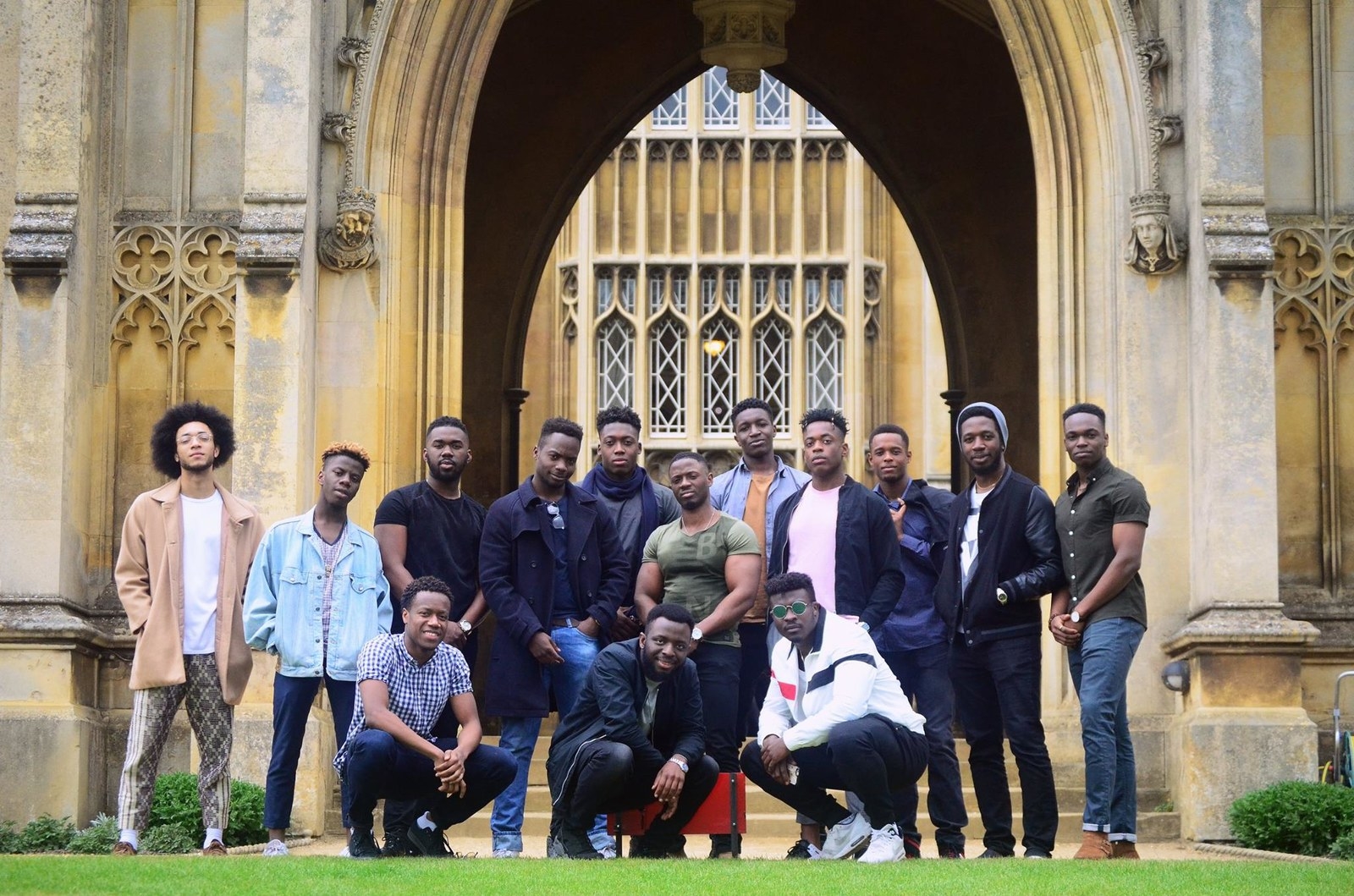 They stated added: "When finding that only fifteen black, male undergraduates were accepted into the University of Cambridge in 2015, to depict just some of these men occupying such an influential space is truly inspiring. Although not all of the men are from the 2015 admission cycle, they are intended to serve as a microcosm for the population of black males in the university."
The society said it was hopeful things will improve: "With the University becoming a member of the Race Equality Charter (REC) in September 2016, we hope to see developments in representation and more importantly, the inclusion of more black students."
"For CUACS, the real purpose of the photograph was to remind young black individuals that Cambridge is for us. In order to encourage more applicants, we recognise that representation and visibility is vital."