The Evening Standard published an image of a white model with a hairstyle resembling the cover of Solange Knowles' album A Seat at the Table and people are not impressed.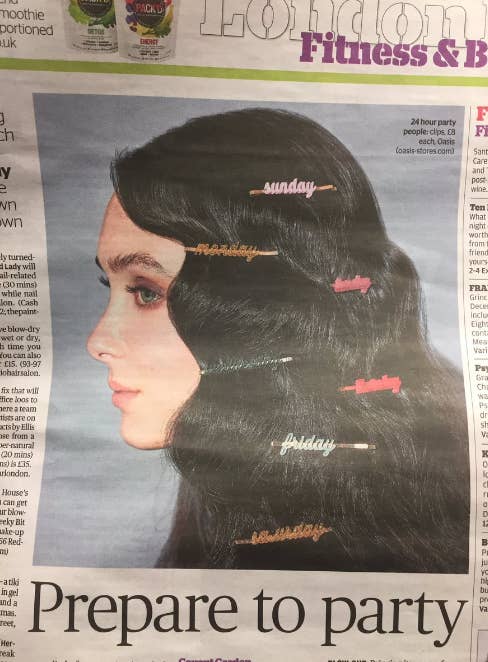 BuzzFeed News understands the image, which appeared in the paper's Monday edition, is credited to high street fashion store Oasis.
Solange's album, an instant hit that debuted at No. 1 on the Billboard chart, features a song called "Don't Touch My Hair".
Now people are calling out the image for "cultural appropriation".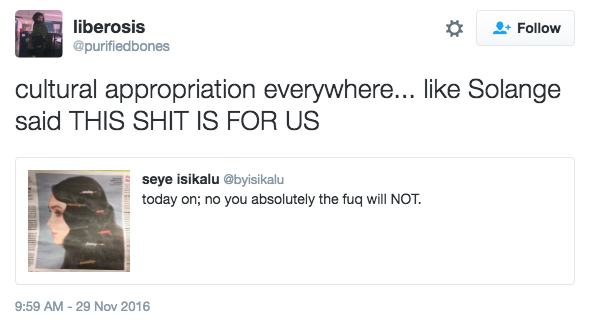 And shamelessly stealing Solange's concept.


Critics described the picture as "ridiculous".
In A Seat at the Table, Solange makes references to cultural appropriation and the importance of black people owning their art, which people think is ironic considering the recent image. They started to reference her lyrics to illustrate their points in their tweets: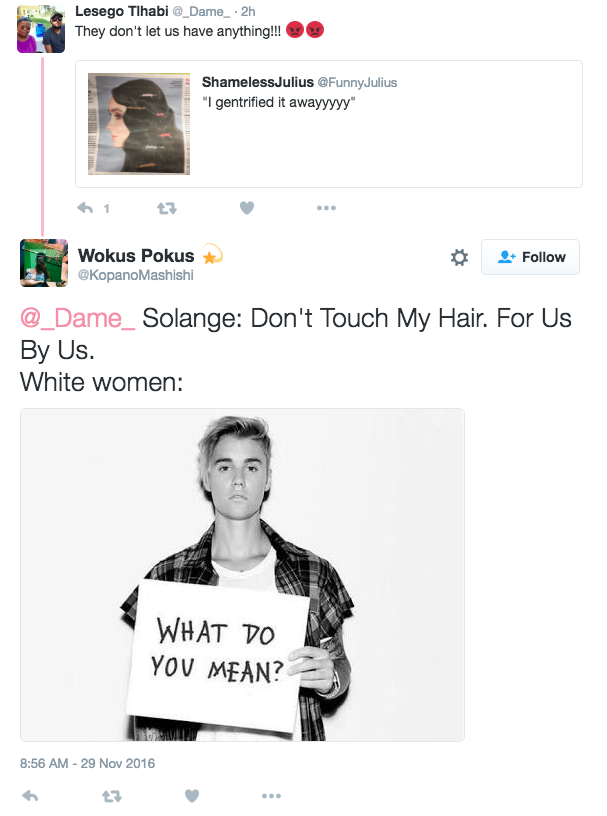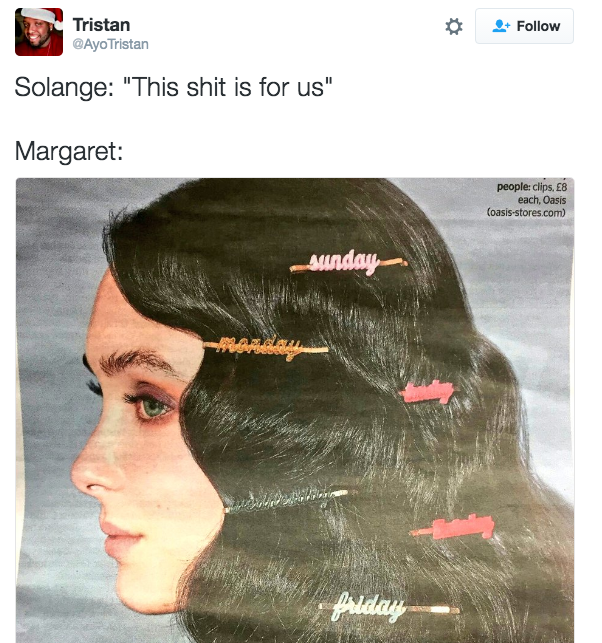 And then, of course, some people took the opportunity to make jokes.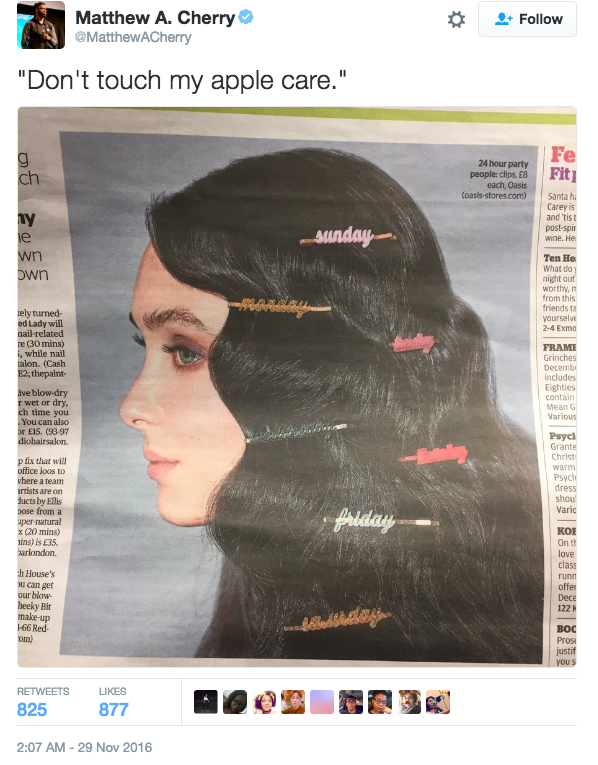 But the overall consensus was that people were pretty pissed.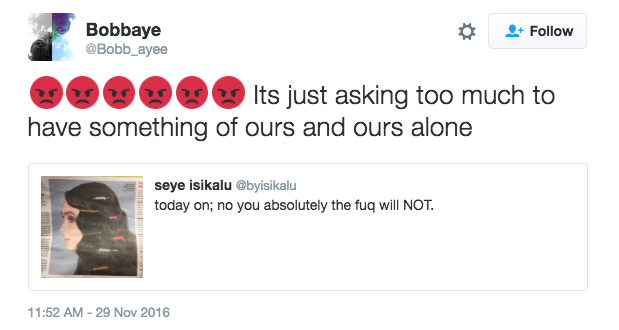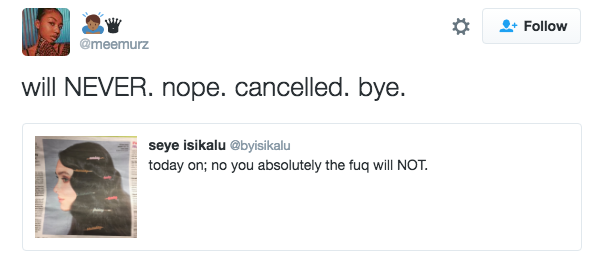 BuzzFeed News contacted the Evening Standard but the newspaper declined to comment. We are awaiting comment from Oasis.