Meet 16-year-old Sydnie Adams from New Orleans, Louisiana. She's an aspiring make-up artist, student and YouTuber.
Adams' told BuzzFeed News that an old classmate "told me not to eat because I was fat," which she said made her "upset". The incident prompted her to record a video which she shared on Twitter.
"It's weird that I went viral lol," Adams said. "Considering that's how I really am." In fact she even posted a video response today saying, "I still ain't shit though."
She thanks her family for her humour: "My family, they are absolutely hilarious". Adams' mother, Constance Adams, told BuzzFeed News that her daughter is "extremely talented".
Of course people relate to her words on a spiritual level.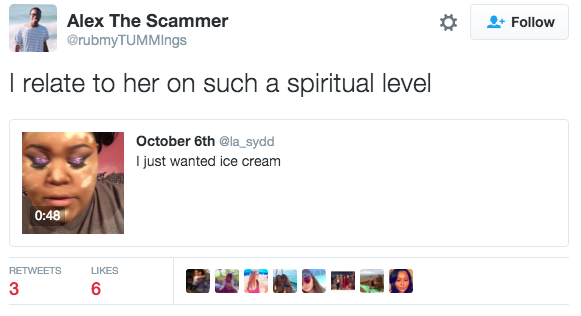 Many people were weeping over Adams' slay.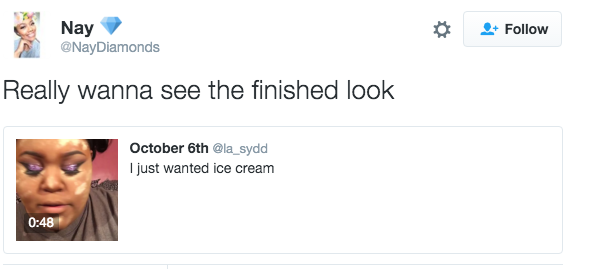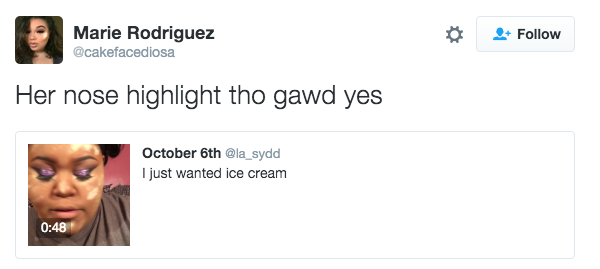 Adams said after the video she got cookies and cream ice cream.
Adams has another message for people with unsolicited advice: they should keep it to themselves. "Unless they have ice cream, then I'm all ears." 👏🏿