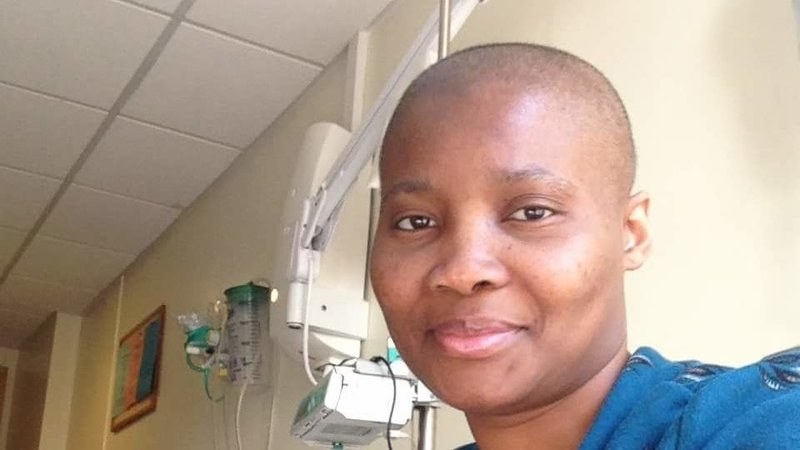 The Home Office has reversed a decision to refuse a visa to the Nigerian sister of a woman in need of life-saving treatment, following pressure from a public campaign.
May Brown, 23, who has acute myeloid leukaemia, is in urgent need of a stem cell transplant, but despite her sister Adamma Martha Williams being a perfect match, Williams' visa application to come to Britain was rejected.
More than 60,000 people backed an appeal condemning the decision and on Friday morning Robert Goodwill, the immigration minister, announced that the Home Office had reconsidered on compassionate grounds.
Brown, who lives in Dorset with her 2-year-old daughter and British husband Mike, a former soldier, said she was "overjoyed" by the decision.
In a statement, she said: "I am overjoyed for the U-turn the Home Office has taken regarding my sister Martha's visa application. I would like to thank the British public and beyond, and my MP Richard Drax for their overwhelming support."
In its original decision on 5 October, the Home Office said it was "not satisfied" that Williams, a schoolteacher in Nigeria, was "a genuine visitor and will leave the UK at the end of your visit".
It also raised concerns that Williams, who earns 65,000 naira (£222.88) a month, had "sufficient funds available to cover your costs whilst in the UK without working or accessing public funds", despite Brown stating she would cover all living expenses as well as the cost of the return flight.
After Brown's plight was taken up by the African Caribbean Leukaemia Trust (ACLT), one of the trust's employees, Ronke Oke, launched an online petition challenging the decision. The ACLT also sent letters to Goodwill and the home secretary Amber Rudd.
In a statement, Goodwill, said: "I have carefully considered the case of May Brown and decided that her sister will be granted leave to enter the UK given the compassionate and exceptional circumstances."
Oke welcomed the change of heart and said cases like this highlighted that the visa application system often failed to take into account that life was not always "black-and-white".
She said: "Not every situation is as black-and-white as it is on an application form. When you get situations like May's where there are extenuating circumstances it needs more than just a standard response.
"It's sad that [the first decision] happened, and that red tape got in the way of saving someone's life, but May's sister will shortly be arriving in the UK soon and is where she needs to be."
Brown, who is currently undergoing a second round of intensive chemotherapy at King's College Hospital in London, said: "I would also like to thank ACLT. I will forever be grateful for the love and support they have shown my family and me."
Looks like there are no comments yet.
Be the first to comment!