This is 17-year-old Autumn Jenkins and her 12-year-old cousin Brooke Lee from Jacksonville, Florida.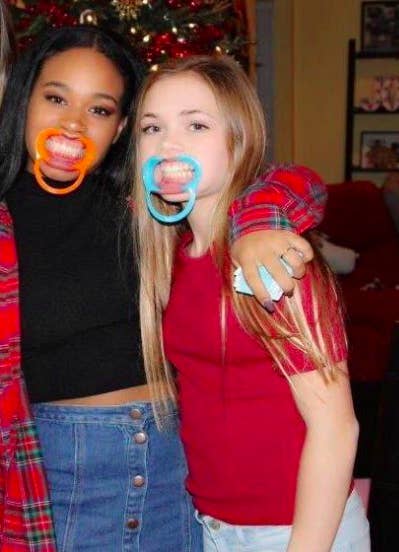 Autumn told BuzzFeed News she and Brooke are practically sisters and that the "goofy" picture above describes their relationship perfectly.
When Brooke started her period her mother, Shelly, threw her a surprise "period party". Shelly told BuzzFeed News she organised the party because Brooke "was anxious to have her period. I wanted to make this event a little more fun!"
The party consisted of pizza and cake and Brooke was given pads and tampons, surrounded by a few of her close friends and family. Brooke told BuzzFeed News she wasn't surprised that her mum threw her the period party. "This is just a normal thing for our family to do," she said.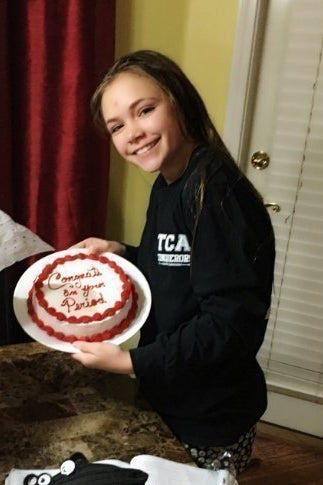 Autumn said her aunt "always makes sure to make the best memories out of everything and Brooke's period was one for the books".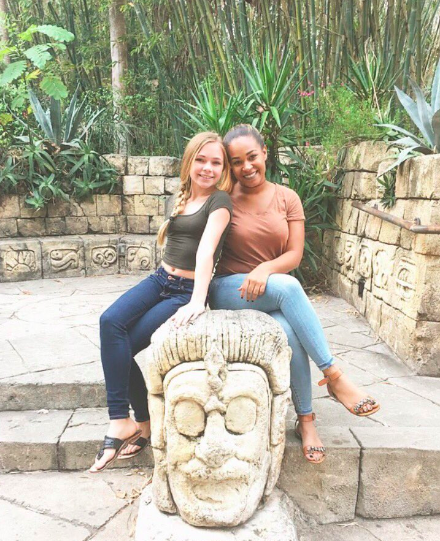 Because Shelly always goes the extra mile, Autumn said, everyone in the family calls her the "memory maker". Autumn said Shelly is so thoughtful that she deliberately chose a chocolate cake because it had "serotonin in it to help her with Brooke's first period".
When Autumn tweeted about Brooke's period cake, it gained over 13,000 retweets. "My tweet going viral just amazes me – I'm glad everyone was able to see how supportive and amazing my family is," Autumn said.
People really, really dig the idea of a period party.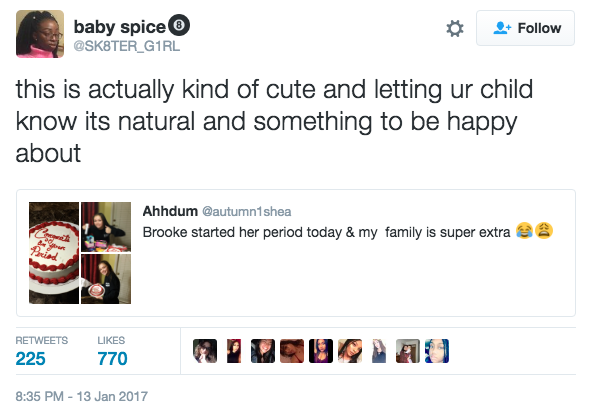 "She's got a good team around her," one user said.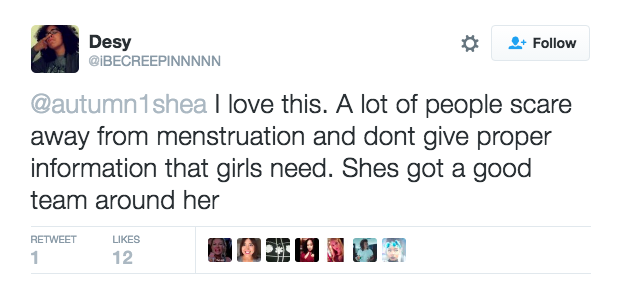 Shelly's awesome party idea has inspired many people to do the same for their kids.

People really appreciate it as it goes against period-shaming, which many girls experience.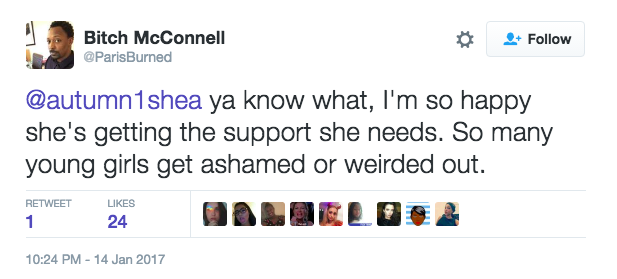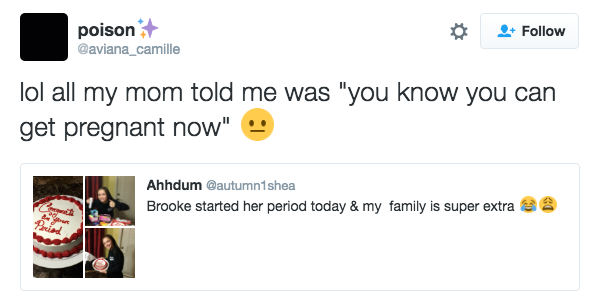 And people appreciate the extra lengths Shelly took. 👏