Following a spate of shootings in America involving black men and the police, Londoners came together Friday evening for a #BlackLivesMatter protest.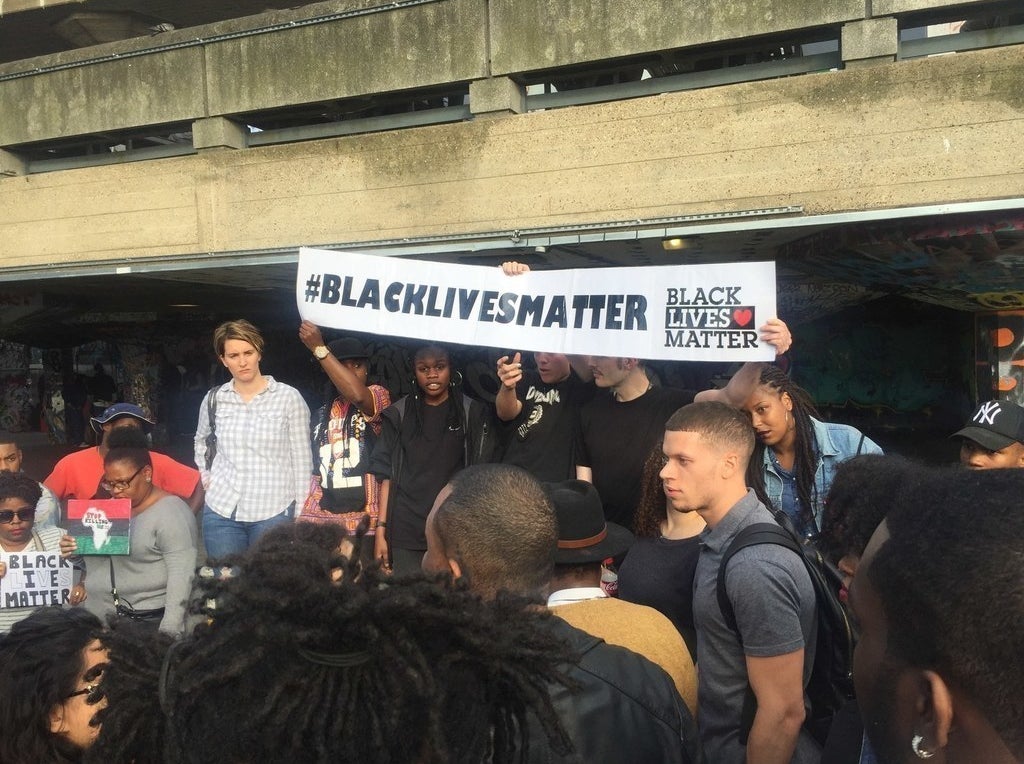 The march came shortly after twelve officers were shot during a protest in Dallas against the killings of black men in Louisiana and Minnesota. The suspected gunman had said he was upset by the recent police shootings and had wanted to kill white people, especially officers.
BuzzFeed News spoke to Mark Sterling, a 29-year-old from Willesden. He said: "I'm here to represent my mum. My mum is related to Alton Sterling [who was shot by police in Louisiana]."
Some of those we spoke to asked for their first names only to be used. Paige from West London told BuzzFeed News: "I was thanking God that my brother is lighter and that's not okay. It's not a normal way to think and it's disgusting... We have to stand up."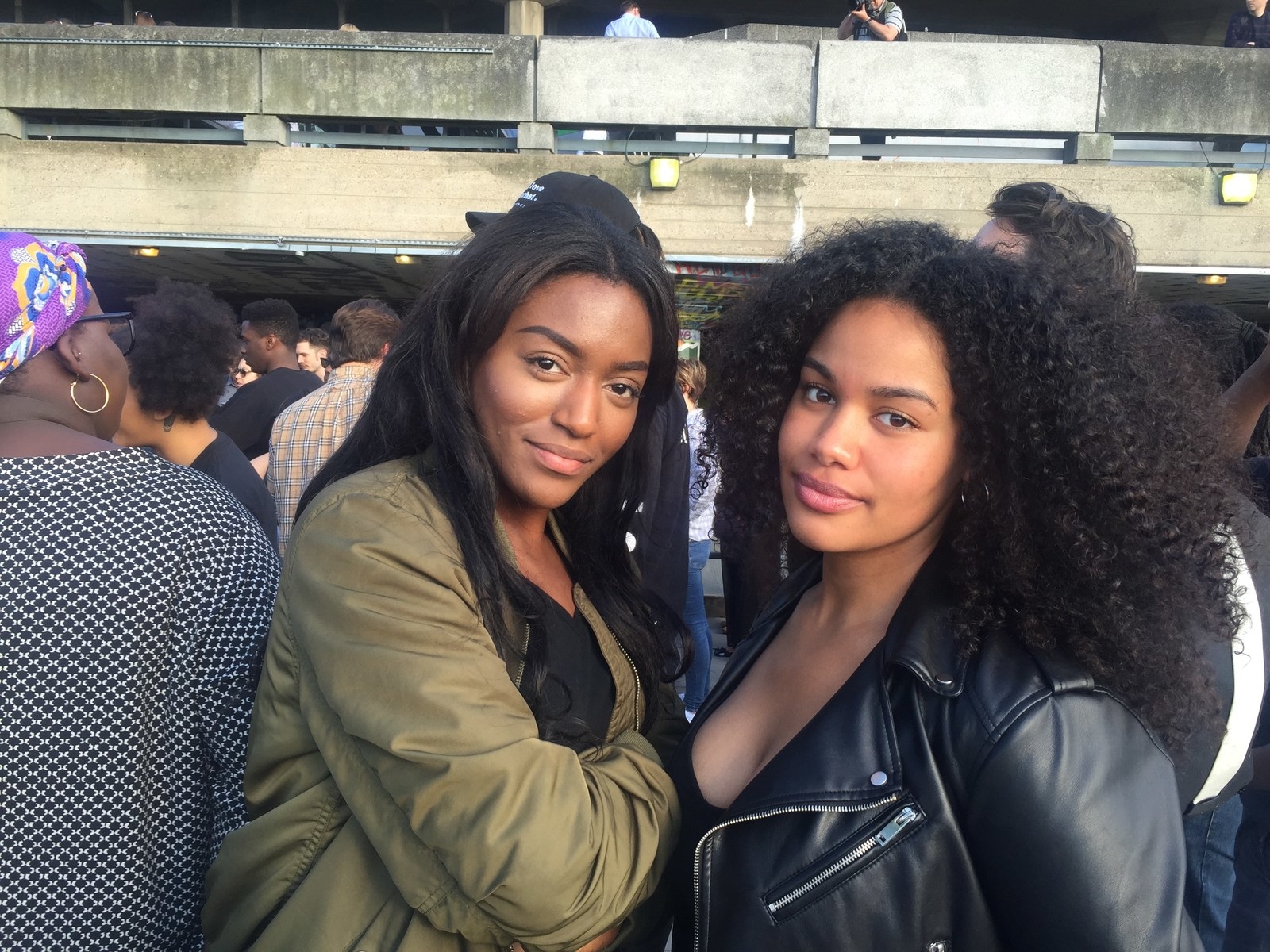 Her friend Sophia said: "I am mourning these losses. I cried at work. What do you do as a black person?"
"I'm very angry that my people are dying. Every single month someone who looks like you is dying."
Blogger Savanna Kelly-Drakes said: "I'm here today to spread awareness and to hopefully make a change."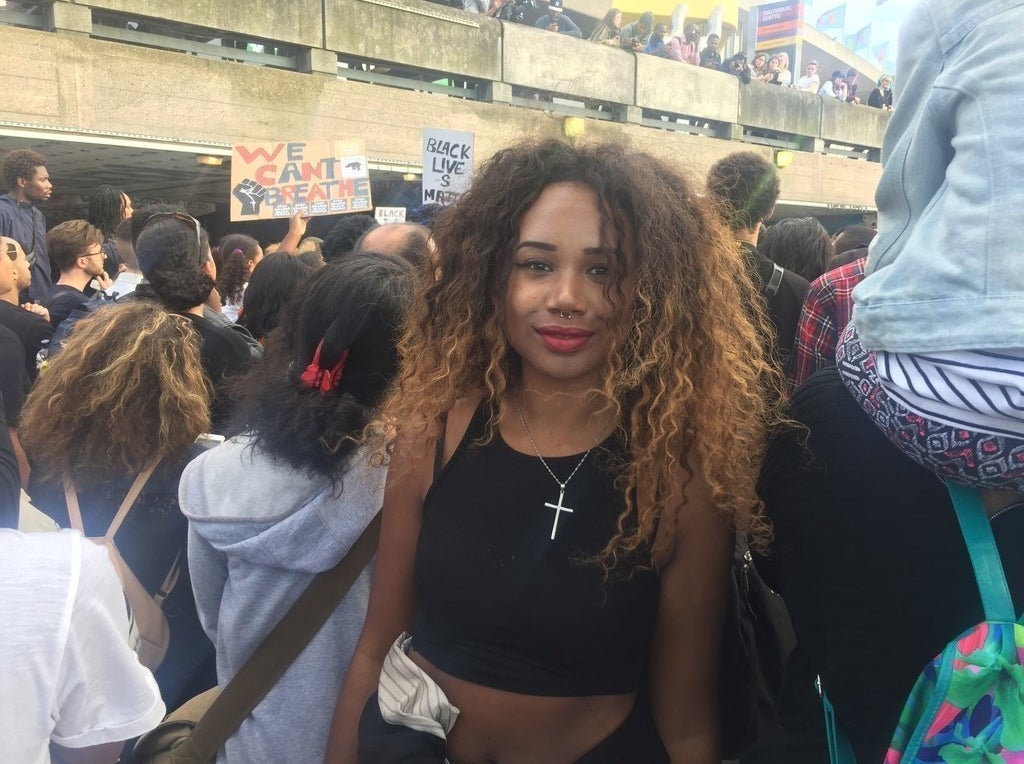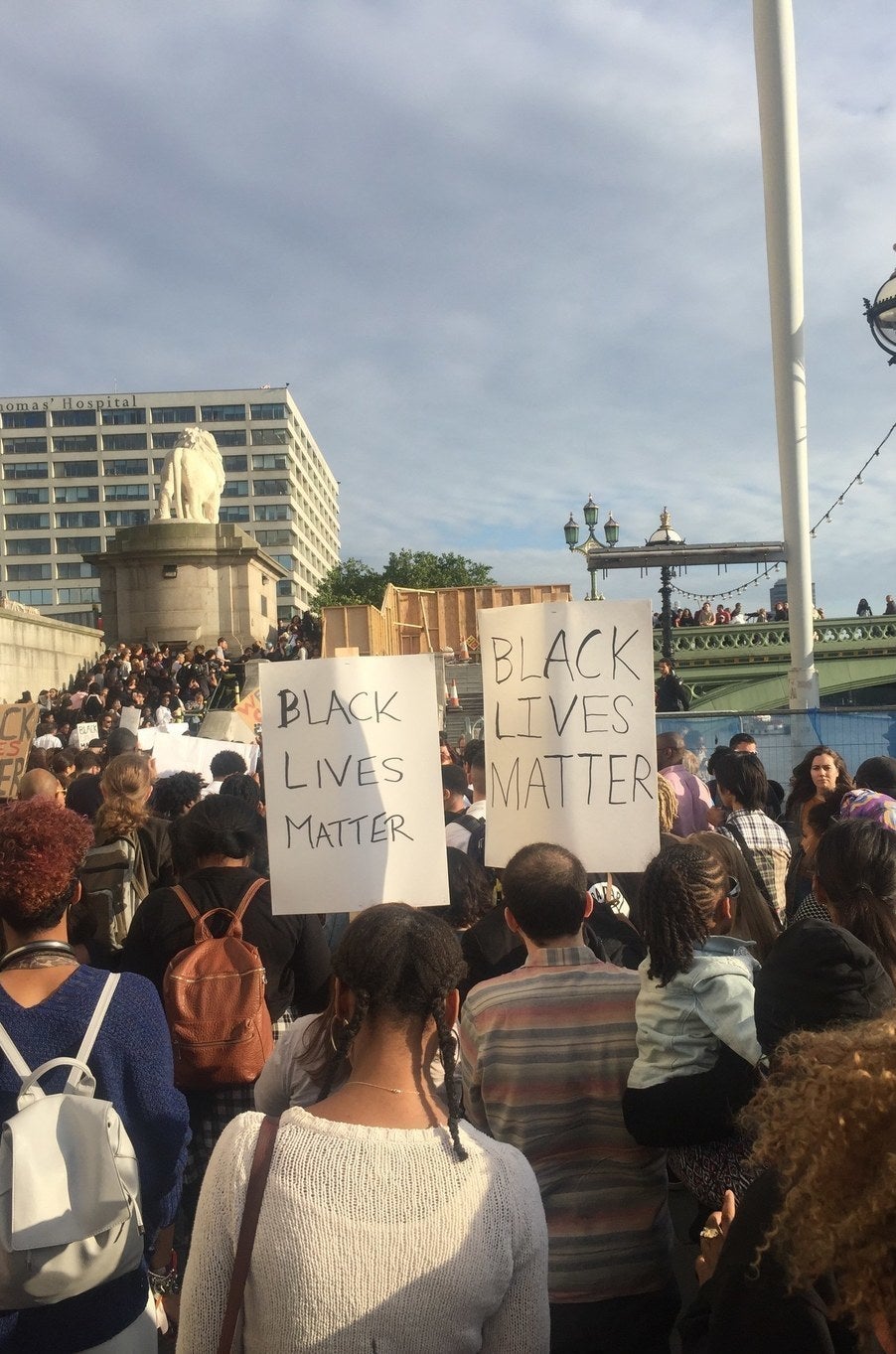 Adetola Adefuye, a 32-year-old from London, said: "I'm here to support us." His friend Olly, 31, said: "Enough is enough."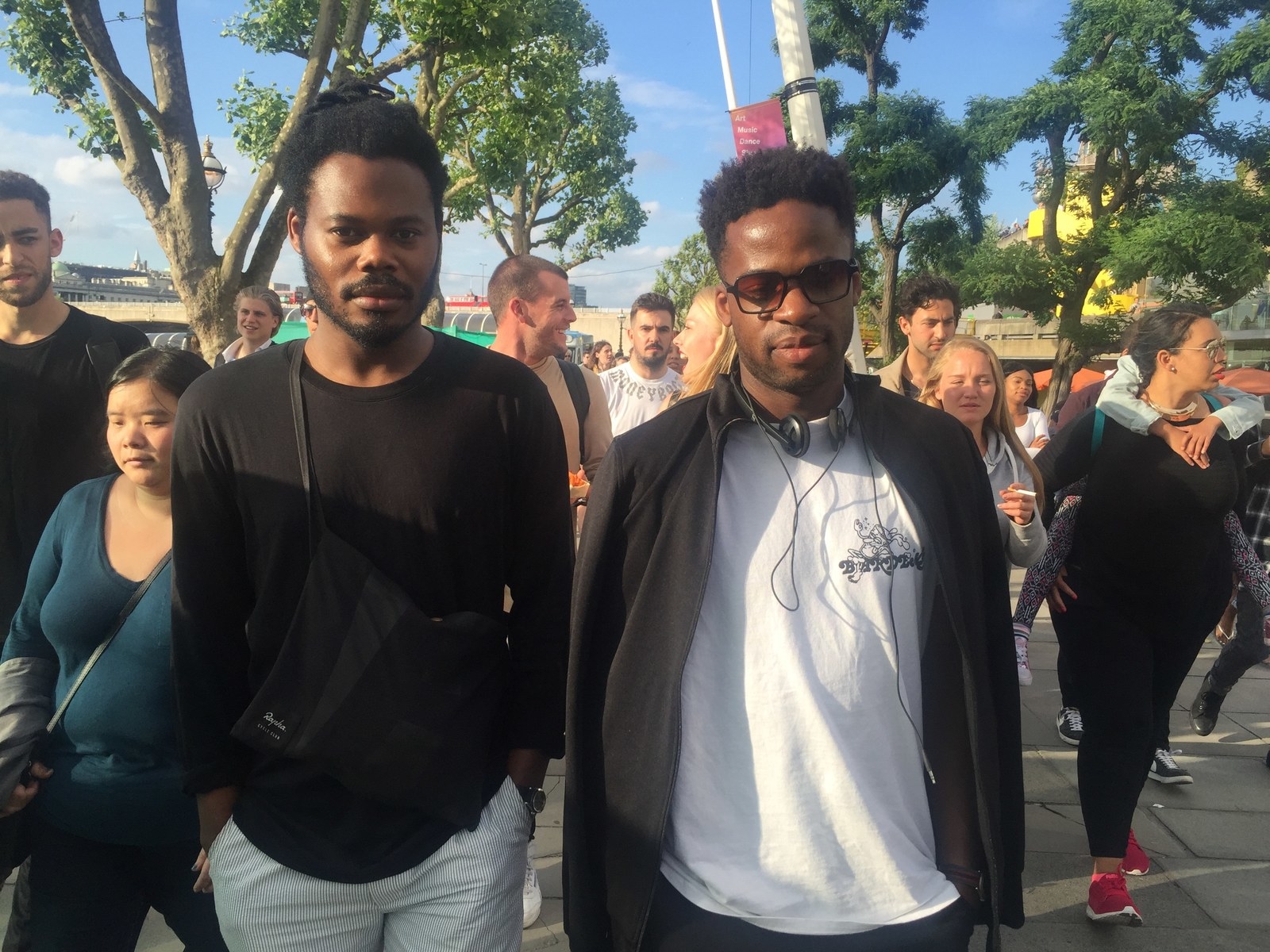 Yinka, a 27-year-old presenter, said: "I'm here to show solidarity with the United states."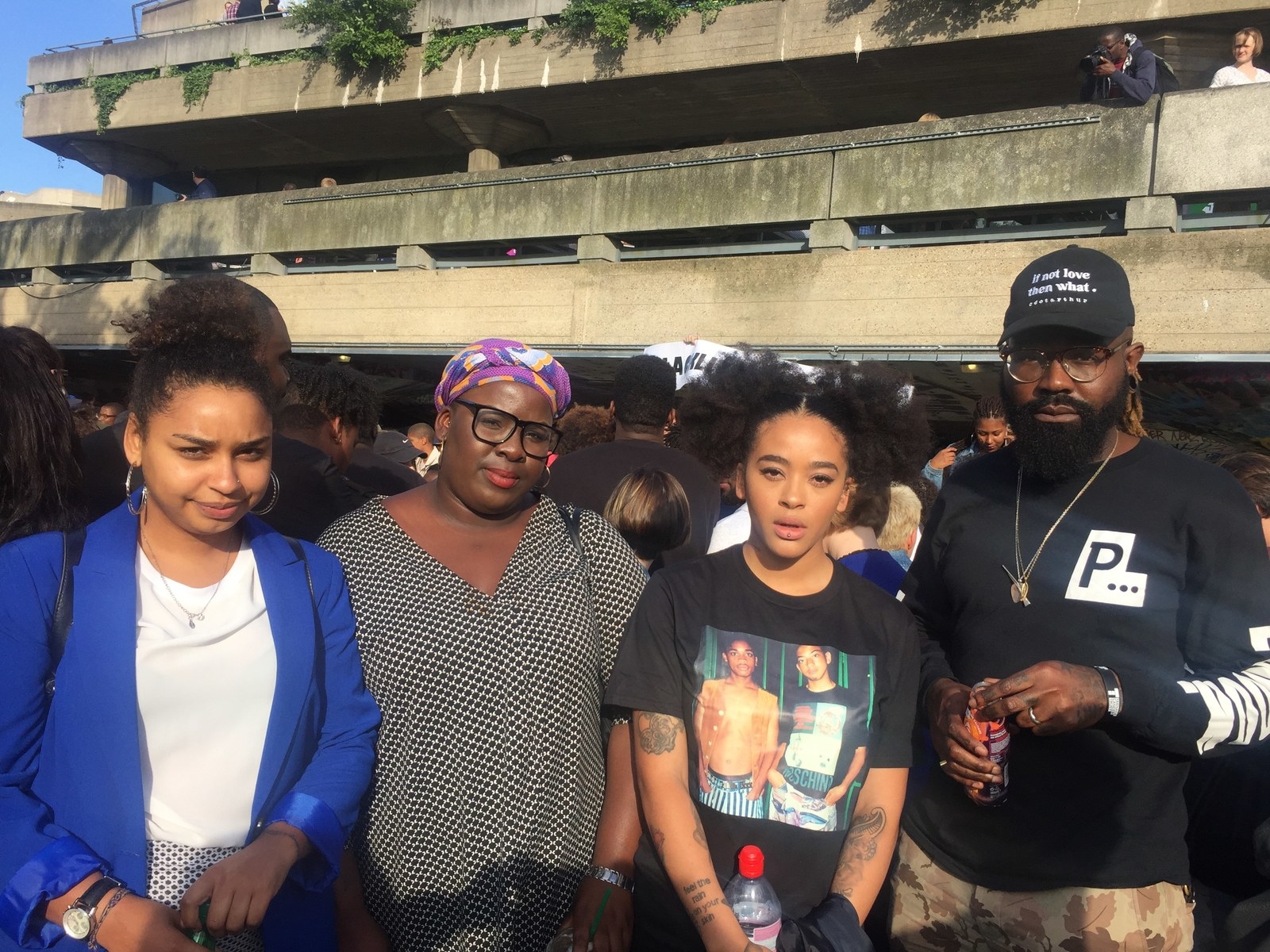 Hundreds of people joined the protest as it continued through central London.
The march eventually reached the BBC's television centre in Portland Place.