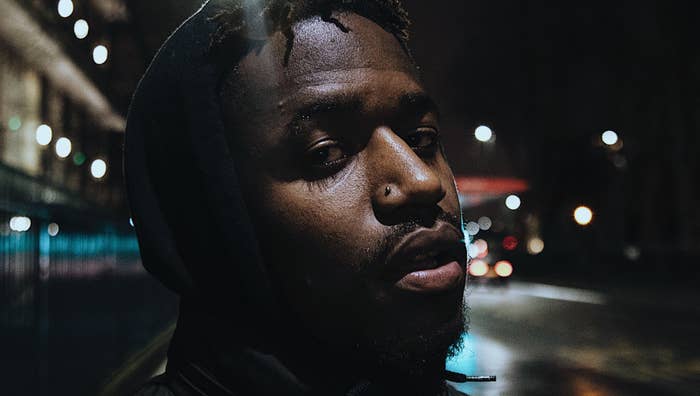 Young black people are considerably more likely to experience mental health issues such as anxiety and depression, according to a Mental Health Foundation study.
The charity found that 23.4% of people from African and African-Caribbean backgrounds interviewed by NatCen described their mental health as "bad", compared to 14.1% of white respondents and 15.1% of Asian people surveyed.
Asian people were also the least likely group (6%) to describe their mental health as "good".
More generally, the report said mental health was a growing problem that was more likely to affect those under the age of 55. Seventy per cent of 18- to 34-year-olds and 68% of 35- to 54-year-olds said they'd suffered a mental health problem.
Previous research has shown that black men are 17 times more likely than their white counterparts to be diagnosed with a serious mental illness.
Malick Denton, a 27-year-old artist and rapper from London who has lived with depression on and off for five years, told BuzzFeed News: "It saddens me so much seeing how intolerable black people are to mental health issues at times."
"I completely get it," he added. "We were raised to be tough."
Denton said he feels that taboos around mental health make it harder for people to ask for help. "The issue we have is people don't feel they can come out and speak."
Since opening up about his depression during a live show last year, Denton said many of his friends have shared their own journeys with him.
Ganiyat Alli, a 27-year-old host and event coordinator from London, echoed Denton's remarks and called for "more unity and understanding on how to prevent mental health [problems], as it is the small things that make a difference".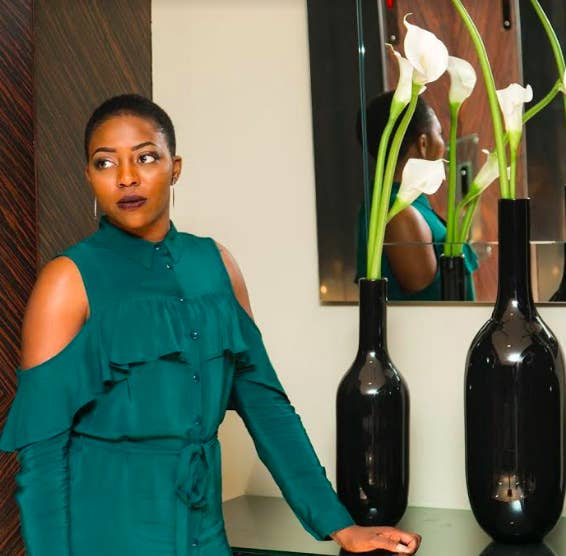 Alli, who has suffered from acute depression since her mother fell seriously ill with a sudden illness, previously turned to alcohol as a solution. "When I tried to confide in who I thought was a friend, I was told to stop being dramatic."
She said there also need to be more more mental health facilities for those with lower incomes.
Denton, who is a father, said he'd like to see more targeted support for depressed fathers. "I'm not taking away anything from anyone else," he said. "I can say from experience that there is a sense of guilt that comes with speaking out about mental health especially around the time of a new child coming into the picture."
He added: "The woman bears so much pain and sacrifices so much that it almost feels wrong to shift attention to ourselves. But I'd love to see some sort of initiative, more support groups for fathers struggling to connect emotionally in their family environment due to mental health issues."
Jenny Edwards, chief executive of the Mental Health Foundation, said: "The barometer of any nation is the health and happiness of its people. We have made great strides in the health of our bodies – we now need to achieve the same for the health of our minds."
The foundation is calling for the introduction of a "100% health" screen – incorporating mental health screening into existing health screening programmes, a community-based resilience programme, and increased funding for mental health research with a focus on prevention. It is also calling for a royal commission to investigate the solutions to prevent mental ill health, with a focus on reducing risk, along with a report on the nation's mental health every year.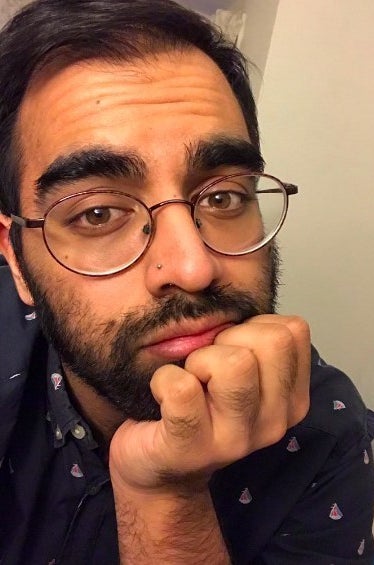 Sana Mahmood, a 22-year-old student from Birmingham, told BuzzFeed News she suffers from anxiety and frequently has panic attacks. She said she found it difficult to open up to her parents about her mental health issues: "I don't think mental health issues are acknowledged in my culture. I mentioned it once to my parents and we never spoke about it again... They question why I would even need counseling for this matter."
In the Pakistani community, Mahmood said, "if you're depressed you're seen as weak": "Nobody's going to mention depression or anxiety, it's just not talked about enough. I think it's important to get rid of the idea that having mental health problems means that you're weak. You're not weak. Your brain is just like any other functioning organ and should be taken care of the same way."
However, Mahmood said she's seen a positive shift within the younger generation. "I think the only way to tackle the problem is to educate and talk about these things more openly so that people begin to realise and understand mental health issues are just like any other illness," she said.
Like Mahmood, Yusuf Tamanna, a 27-year-old journalist from London, told BuzzFeed News that he is also seeing a shift in attitude among younger people. He said seeing South Asian stars like Zayn Malik talk about their own battles with anxiety is very powerful.
"The more vocal and visible South Asian people are with their mental health, the more likely it's going to help other South Asians who may think they can't admit they're struggling or in need of help," Tamanna said. "I see it for myself, friends with serious mental health challenges and their parents brush it off as a 'phase' or nonsense."
If you need information on depression on anxiety or want to talk, you can call the Mind Infoline 0300 123 3383 (9am–6pm) if you're in the UK.
CORRECTION
Ganiyat Alli has suffered from acute depression since her mother fell seriously ill. An earlier version of this piece incorrectly said her mother had died.