Meet Nevaeh Sotelo, who mostly goes by Nev. She is a 15-year-old high school student from Fort Worth, Texas. Nev spends her spare time doing photography and painting.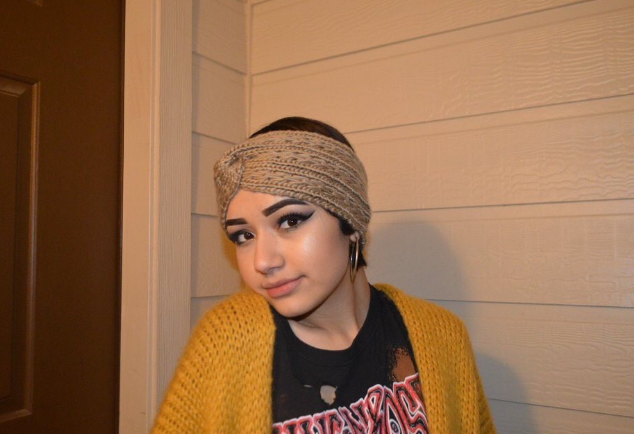 Nev told BuzzFeed News: "I came out as lesbian October 21, 2015. It was really hard for me because I wasn't too sure how much of my family would be accepting." But, she said, "after coming out, my dad has been one of my biggest supporters."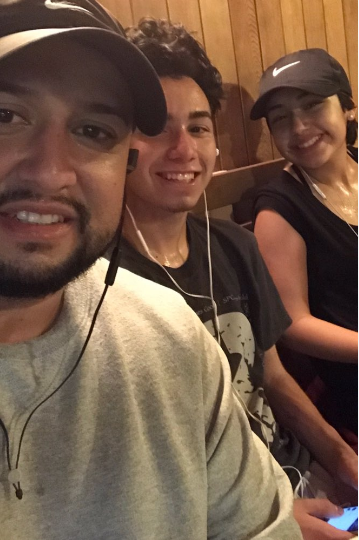 Nev's dad, Robert Sotelo, bought her a rainbow umbrella two days ago to show his support. "He reminds me everyday that he loves me and who I am with small gestures like these," she said.
"My dad is a strong believer in equality, as am I. He knows that everyone should be treated with the same respect no matter your gender, sexuality, race, or anything in between," she added.
"He definitely is brave. He's not afraid to speak up about things either."
Robert, who is a retired veteran, told BuzzFeed News: "I bought it for her because I know at her age it's hard to be accepted in this cruel world we live in and not one moment do I want my daughter to forget that her dad loves her no matter what."
He went on to add: "I want her to know on those stormy and rainy days as she's holding up that umbrella that I am there to protect her just like the umbrella is there to protect her from the rain."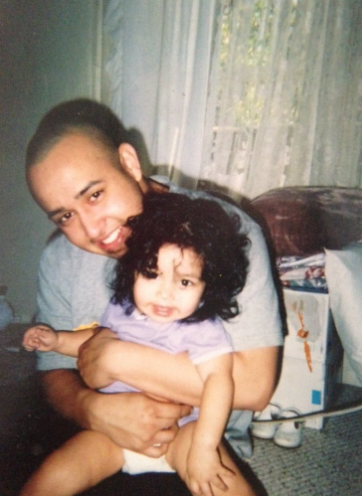 "The wording on the umbrella was perfect!" he said. "When I read it and saw the rainbow pattern I knew it had Nevaeh ... all over it."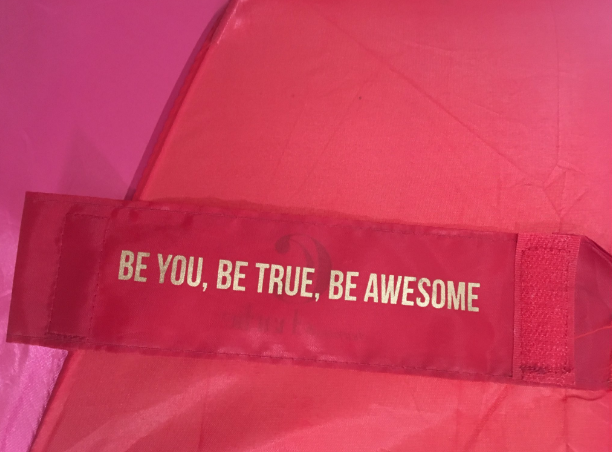 He added that the umbrella "represents who my daughter is: a kind and loving individual who expresses herself no matter who is looking and because she is aware of who she is, and so am I."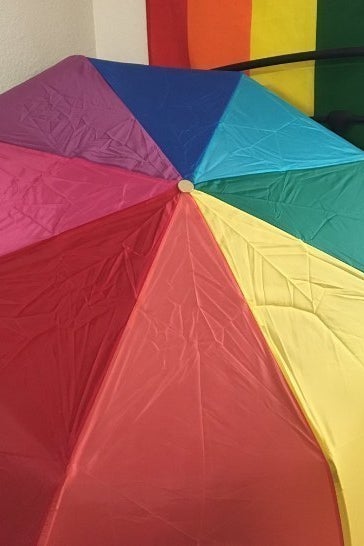 "Like I mentioned before, it's a cruel world and some people have trouble being true to themselves and Nevaeh isn't, and that takes guts," Robert said.
Nev shared the heartwarming text exchange between her and her stepmother, who told her about the gift, on Twitter. It now has 700 retweets.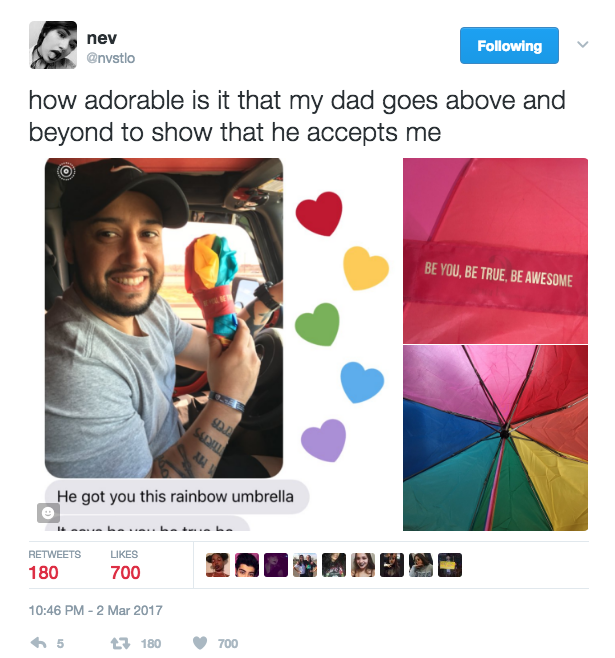 Nev said the messages she received on Twitter made her "realize that I should be grateful that my dad is as supportive as he is."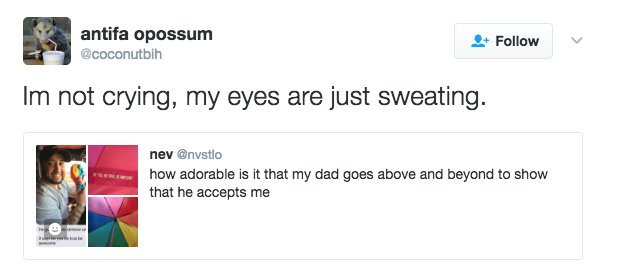 Robert didn't expect it to reach as many people as it did but said he is pleased it has. "I am glad other kids are seeing it. So they can see there are other good people out here who support you. Embrace who you are and never let it bring you down," he said.
Even though Nev received a lot of positive tweets, she said she was "super bummed" by "people telling me that they wish their parents were like that." Nev said: "It makes me sad that not a lot of parents can accept their loved ones for who they are."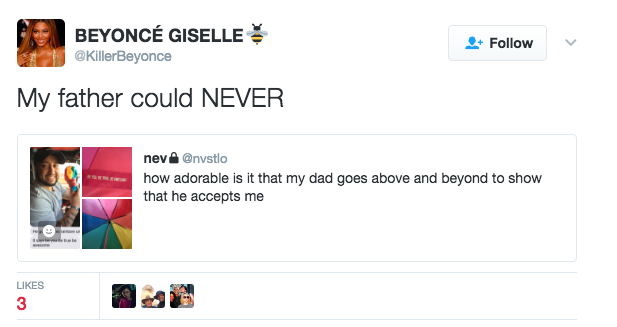 People were really moved by the gift.
🌈❤️🌈❤️🌈❤️
Looks like there are no comments yet.
Be the first to comment!