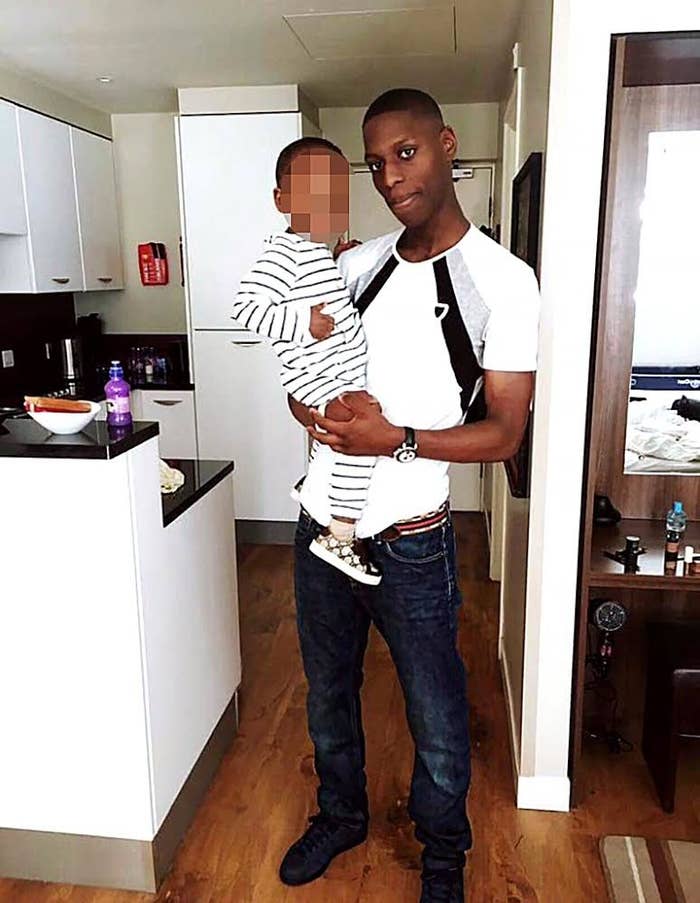 The family of a young father who was hospitalised after a stop and search and later died are demanding to know how this could happen to someone so "full of life".
Edir Frederico Da Costa – known as Edson – was a passenger in a car with two other people when the vehicle was pulled over by police in Tollgate Road in Beckton, east London, shortly after 10pm on Thursday 15 June.
In a brief statement, the Metropolitan police said they had suspected Da Costa had swallowed a large quantity of drugs.
During the search, the Independent Police Complaints Commission, which is investigating the death, said officers detained Da Costa using force and CS gas.
The 25-year-old mechanic then "became unwell", the IPCC said. The London Ambulance Service was called to the scene and Da Costa, who has a 2-year-old son, was taken to Newham General Hospital. He died a week later, on Wednesday 21 June.
Da Costa's cousin Yasmin Forbes, 24, told BuzzFeed News that the death has hit her hard.
She said the pair had grown up in the same house and were like siblings. "He's my blood," she said.
"He would protect me and anyone he loved. He was always laughing and joking with everyone."
She said he had adored his young son, who she says is now in a state of confusion. "He keeps asking for him every time he sees his mum," Forbes said. "Edson should have come home. I think that his son should have been given a chance to have his dad around."
Now, more than anything, she wants answers as to how her cousin, who is of Portuguese and Guinea-Bissauan heritage, ended up dead.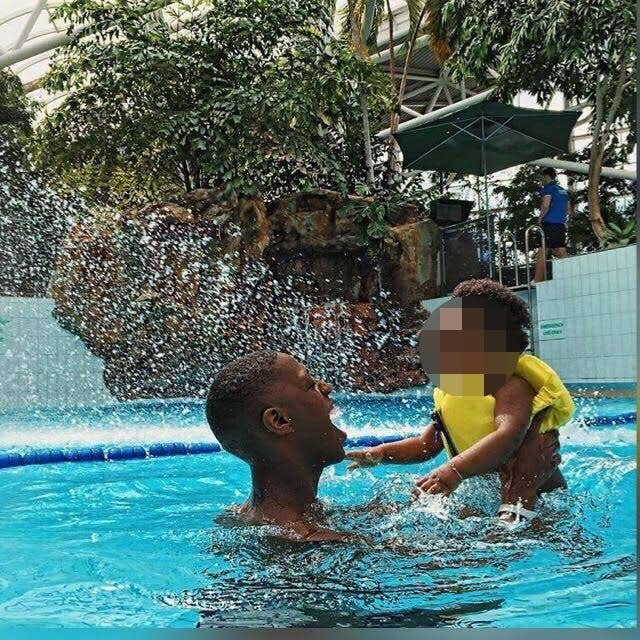 Forbes told BuzzFeed News she had been at Da Costa's bedside at hospital since Friday and that her cousin was covered in injuries. "I saw my cousin lie there," she said. "I looked at every detail on his body."
She continued: "Edson, who was full of life at 25, was laying there [in his hospital bed] blind, paralysed, brain-dead. He couldn't feel anything. Tell me how this happens after a stop? Regardless of the situation, he's meant to come home.
"I think this is disgusting, to be honest. I won't see him again. He was meant to be the godfather to my kids."
Another family member, said the family had hoped Da Costa would pull through.
"We did expect him to pull through and wake up at any minute and say, 'Hey, I'm good,'" they said.
"We got to the hospital and we saw his condition. It wasn't great. I was surprised to see him the way he was. He was lying there. Nothing was functioning. It was shocking to see that – the machine was basically keeping him alive. I was full of rage, really."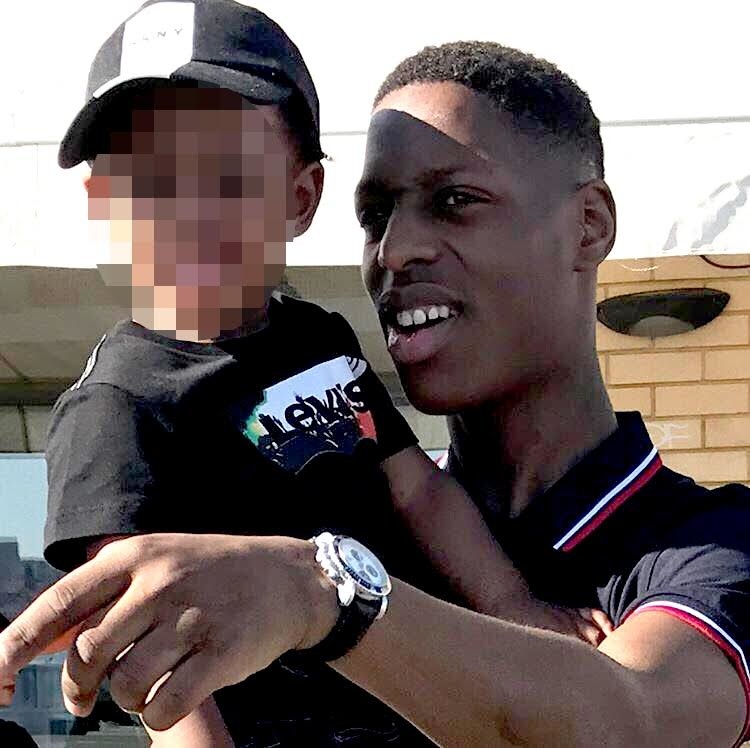 They said Da Costa's condition did not improve, and doctors told the family that most of his organs, including his brain, were dead.
On Wednesday the life support machine was switched off. "I was there when they turned it off," she said. "At that moment I felt helpless, suffocated, and sad."
People using the hashtag #JusticeForEdson said they believed Da Costa's death was the result of police brutality.
A postmortem conducted on Thursday 22 June found there were no injuries to suggest "severe force" was used, the IPCC said in a statement, amid speculation on social media about the extent of Da Costa's injuries. However, further investigations to determine the cause of death need to be carried out.
The IPCC is now appealing for witnesses as part of its ongoing investigation. Associate Commissioner Tom Milsom said: "My thoughts are with the family and friends of this young man and all those affected. We are committed to conducting a comprehensive investigation and I would urge anyone with information to support our efforts."
In a statement on Friday afternoon, Newham borough commander Chief Superintendent Ian Larnder expressed his "deepest sympathies" to Da Costa's family.
He said: "Whenever anybody dies following police contact, it is absolutely right that the full circumstances are investigated to establish exactly what happened.
"To this end, an independent investigation has been launched by the Independent Police Complaints Commission.
"All police officers are fully aware that they will be asked to account for their actions – officers are not exempt from the law and we would not wish to be.
"I know that Edir's family, friends and the wider community want answers, but it is important that the investigation is allowed to take place to establish the full facts of what happened before any conclusions are made."
The Met confirmed to BuzzFeed News that none of the officers involved had been suspended or placed on restricted duties.
Leles has set up a GoFundMe page to raise money for Da Costa's funeral and any legal fees.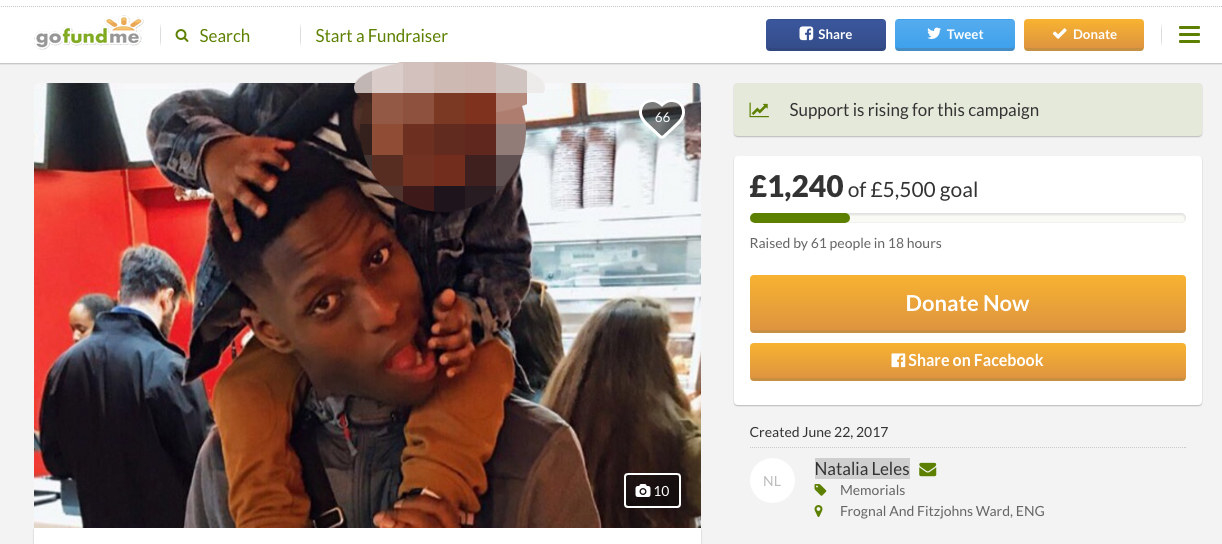 The page states: "Please help us raise money for the funeral, any legal fees, and of course [for] his beautiful son who deserves more than this. Every little counts and will be greatly appreciated."
It had raised over £1,460 at the time of publication.
UPDATE
On Tuesday 27 June, the IPCC published an update of its investigation.
"Following house to house enquiries we have identified a number of independent witnesses and have begun interviewing them. We have also recovered some body worn video which covers the medical attention Mr Da Costa received. We are seeking any additional footage that may have been taken at the incident," associate commissioner Tom Milsom said. "Officers who were involved with the incident have given their accounts."
The IPPC also revealed further details of a postmortem carried out last Thursday, saying the pathologist had removed a number of packages from Da Costa's throat. These packages will be undergo testing, Milsom said.
He added: "I must stress that the pathologist has not yet identified Mr Da Costa's cause of death and has requested further tests be conducted.
"We are examining the actions taken by police during the original detention of Mr Da Costa, including the use of force, as well as the subsequent response in administering medical assistance."
UPDATE
A family member's name was removed from this article at their request.