A Black Student Made A Powerful Point About Her Place At Cambridge
"I am grateful to go to Cambridge. I have worked hard. Nothing was handed to me on a plate," Courtney Boateng told BuzzFeed News.
Meet 20-year-old Courtney Boateng. She grew up in north London and goes to the University of Cambridge. She's recently been praised online for a viral thread she posted after she was challenged about being a student there.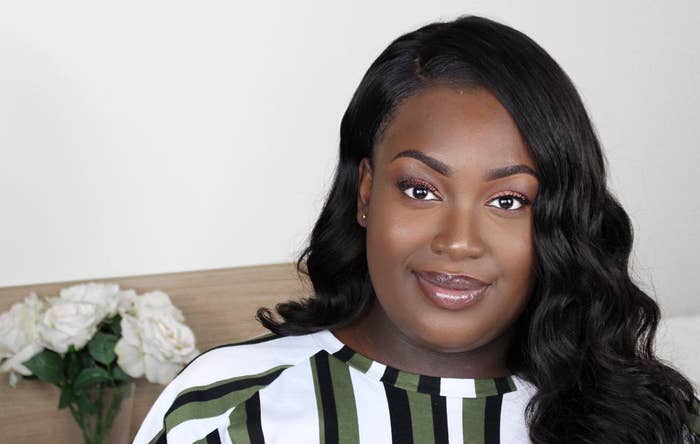 It all started because of a fellow black Cambridge student, Jason Osamade Okundaye, whose remarks in support of recent protests over the death of Rashan Charles, in which he called white people "racist", caused a backlash.
Boateng told BuzzFeed News the reactions that stood out were the ones that questioned whether Okundaye was clever enough to be at the university.
"Some people who are protective over the image of the perfect Cambridge student and the idea that the only type of people who can go to this university are white, from Eton or a really amazing high-achieving school, and people are shocked when someone breaks that mould in 2017. It's crazy," she said.
According to the University of Cambridge's graduate admissions office statistics 541 people listed as "Black or Black British – African" applied to the university and only 51 of them were taken on. For those described as "Black or Black British – Caribbean", 59 applied and 12 students were taken.
That backlash reminded Boateng of a video she had posted with her friend, who is also an Oxbridge student, in which they discussed their experiences, and how they were met some negative remarks like "How did these two get in? They speak slang... How did they pass the interview?"
Boateng said some people had told her during the interview stage of her Cambridge application that she was simply "lucky" to have even got that far. Which isn't true, she said: "I am grateful to go to Cambridge. I have worked hard. Nothing was handed to me on [a] plate".
Her thread has received thousands of retweets and lots of people are relating.
The person she was referring to in this tweet was a commenter under her Cambridge video.
Boateng said: "I grew up in north London on a council estate and this is how we talk, and I had to adopt different codes as I went through life. I know how to speak at school, I know how I speak to my parents... whereas I speak with my friends on more of a chatty, colloquial basis."
She added: "I don't think a lot of people realise how you can switch your speech and it's something we young black women and men do. We have a way we speak in the workplace, we have a way we speak with our friends.
"I find it funny how colloquial language can be easily adopted into mainstream marketing but as soon as you speak like that – for example, if it's your first language – you must be stupid or you must be dumb. When it comes from a black working-class mouth, it's seen as trash."
She didn't expect so many people to relate and share her tweets. "I am glad. I'm just a normal girl," she said.
Boateng hopes more black women will apply to Cambridge. She said she was happy to see her fellow students go viral in May. "It's so good to see a positive representation of black men in the media."