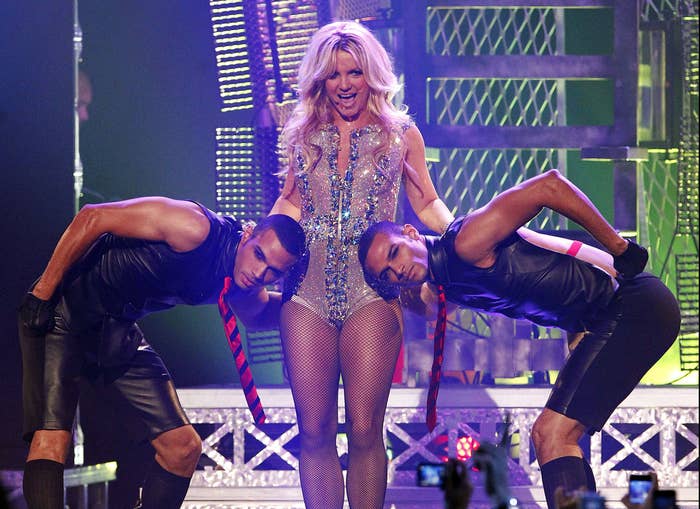 Mark and Donald Romain are twin backup dancers from Los Angeles who have worked with artists like Britney Spears, Ke$ha, and Katy Perry, just to name a few. They talked with BuzzFeed about how to break into the field, what NOT to do on set, and dancing with the stars.
How many years of training or schooling did you do before breaking into the professional world? What's the typical amount of preparation for backup dancers before they start out with their careers?
MR: Everybody's path to breaking into the professional world of entertainment is different. I personally have no training. I learned on dance teams in college and on the job. You have to work your craft. Like going to the gym to maintain your strength, you have to work out your creative muscles and skills regularly. I see kids barely up to my knees that are training like beasts and adults who have had no formal training move to L.A. to work, so it varies. Although I had no formal training, I had performed on stage many times with my team. There is a big difference between doing well in dance class and being able to perform on a stage; it's important to get performance experience. If you start late, that's okay, but train, train, train.
DR: I had been dancing for about four and a half years when I signed with my first agency. The typical amount of time of preparation that it takes to prepare to be a backup dance varies with each dancer. Some people train their whole lives, but there are also dancers who move here in their early twenties to pursue it. Once you get signed, it's still an uphill battle to book your first job and get noticed.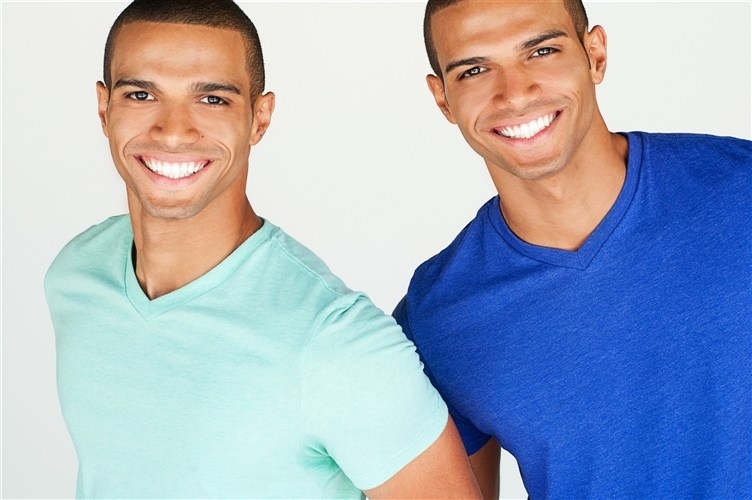 What is the audition process like?
DR: There are two different types of auditions — open calls and private. I've been to open calls where you are auditioning against 300 other guys for just a few spots; they can last multiple days with each reaching 8-10 hours. When calls are that big, they usually don't even take your resume or headshot until after the first cut. The choreographer or his/her assistant will break you into groups. Once in your group, you say your name, your agency, your height, and then you dance. Most times you do the routine twice with a freestyle at the end of the second time and they make cuts from there until they decide who they want.
For private calls, the amount of dancers is much smaller. These auditions are usually no more than a few hours. It's hard when you're first starting out; you don't get invited to private calls because people don't know who you are. When I first got to L.A. and started auditioning, it was a very intimidating process. It's been a couple years now, though, and so going to auditions is fun because, at this point, I see the same guys at the auditions. Auditions are very competitive; there are a lot of amazing dancers here in L.A. When it comes to the energy between everyone, it doesn't feel competitive, though. Everyone is very supportive of each other, and when a dancer kills at an audition, everyone cheers.
MR: Not all jobs come from auditions, though! This is why it's important to establish relationships with other dancers and choreographers, to take classes, to have good relationships with your agent, and for people to know who you are. A lot of jobs come from direct bookings or referrals. People can smell a networker a mile away though so the best thing is to do your job, do it well, and make friends.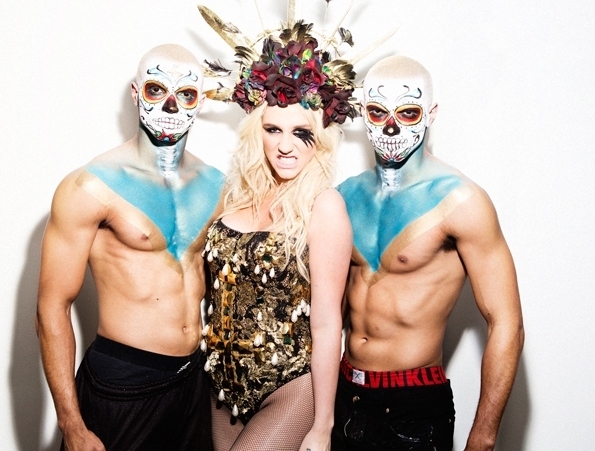 When do you feel you first really broke into the business?
DR: The first job we booked a job for a major artist, it was for Katy Perry at the American Music Awards. I remember walking into the warehouse for rehearsal and seeing the stairs set up and mirrors placed at the front of the space and it looked just like MTV Making the Video to me. I grew up watching that show and watching behind the scenes footage of Janet and her dancers rehearsing in a similar space and I just couldn't believe I was getting to experience this. When the music started at the show and I was prepped ready to go I had a nauseous feeling in my stomach from excitement and I knew that dancing was a career I wanted.
MR: I remember thinking, I'm actually getting to be a backup dancer. After that I was doing a hand double job on a Rihanna commercial and literally, that was it. We spent 10 hours on set, got suited up in tuxes and then just used our hands, but I felt so grateful that I was making money on a professional set. That in itself is a huge blessing in this industry.
What advice would you give to dancers looking to break into the industry?
DR: The more you can do, the more you can be used for jobs. Also, maintain a great relationship with your agency. Who knows better what choreographers are looking for and booking than your agent? Listen to what they have to say and be proactive about helping them help you. Stay in the gym and in great shape, have great head shots, take classes and meet people and, most importantly, have a great attitude. The hours in the industry are long and the work is hard, no one wants to work with someone who is difficult and doesn't contribute to a positive working environment.
MR:There are some dancers that show up in L.A. and book consistently right away. That's not how it happened for me, you have to be persistent and be willing to grow and learn once you get here. Be willing to do things just to meet people and get yourself out there at first. A great way to get the agent you want besides auditioning is to book a great job and go to that agency and say "Hey, I'm booked on this great job and I'm really interested in being represented by you". But remember, a "great" agency may not be the best for you. Do your research.
What's the most memorable tour or performance you've been a part of?
DR: Being able to perform with Britney Spears. When I was younger, my cousin would play her during our little shows for our family, and Mark and I would be her backup dancers. I saw Britney open for *NSYNC when she had just come out. After that show, I came home and told my grandma that there was a singer who opened the show that I wanted to dance for. As a part of the generation that grew up on her music and such a huge fan, I was overwhelmed by the opportunity to support her on stage. I don't think any experience can compare to dancing on stage and looking to your right and performing next to you is your favorite artist. The second moment that meant a lot to me was doing MTV New Year's Eve with Ke$ha. My senior year of high school, my family took a trip to New York with my best friend. Me, my brother, and my best friend traveled two hours in to Times Square to be on TRL and we actually made it on the show. A couple days later, we came back with my mom for New Year's Eve. Doing New Year's Eve with Ke$ha, we performed in the same studio TRL was taped in, and our dressing room overlooked Times Square and where we stood seven years earlier with my mom. Both were very surreal experiences.
MR: The "Till The World Ends" music video with Britney Spears. I grew up dreaming of being in a major dance music video, and being a part of that was such an incredible experience. I remember seeing the world premiere of "...Baby One More Time" with Donald and following every music video and performance of hers after that. My most recent performance with Ke$ha at a college was also just pure fun. She is a blast to be with onstage.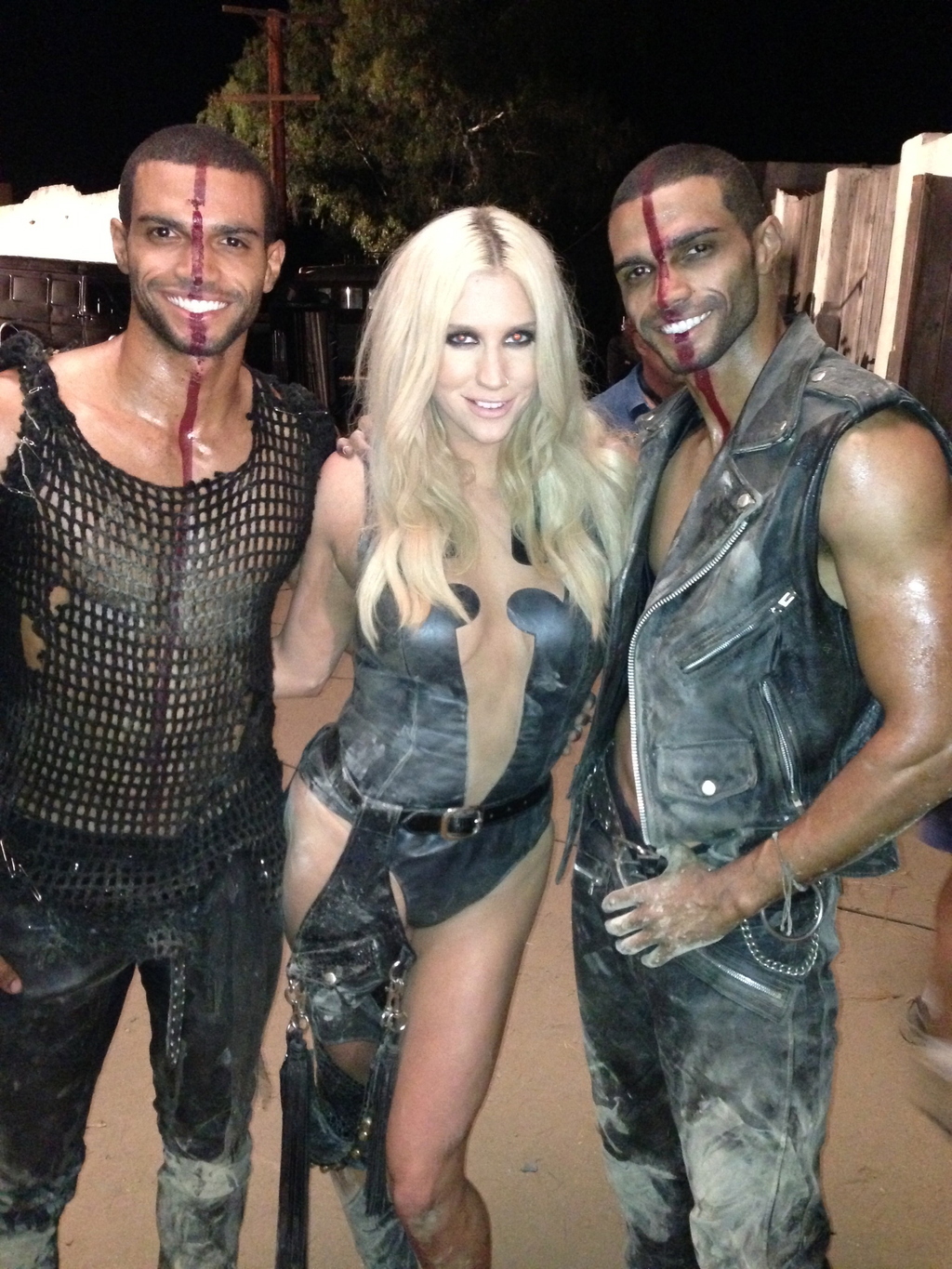 What are the most rewarding parts of being dancers? And what are your biggest struggles?
MR: One of the most rewarding parts is when you're onstage and you're free. There's no thinking — you just enjoy expressing yourself with your body, and there are exhilarating moments when you connect with people specifically in the audience. The other most rewarding part is taking my family to experience things they don't normally get to. I live backstage, but they don't. To be able to see them see those things gives me a lot of joy. The biggest struggle is trusting is not taking the decisions that the "powers that be" make personally. As Erykah Badu says, you're sensitive about your shit. You have to trust yourself and keep moving on. You have to have a sense of humor.
DR: The most rewarding part of being a dancer is having the opportunity to express yourself through art as your work. There is no feeling that can compare to being on stage and dancing your heart out. There is a lot of rejection and a lot of disappointment. You have to really believe in yourself and be willing to make sacrifices. You sacrifice a lot of your social life and relationships when you dance. Every job I've had I've found out about probably with no more than 48 hours' notice. You always have to be available and it's very hard for friends and family to understand that. While it is rewarding to be able to do something I'm passionate about as a career, at times, it can feel like work. Being around the entertainment industry, it is easy to lose sight of why you've decided to pursue this career in the first place. You have to remember that you are dancing for the love of it, not for the resumé.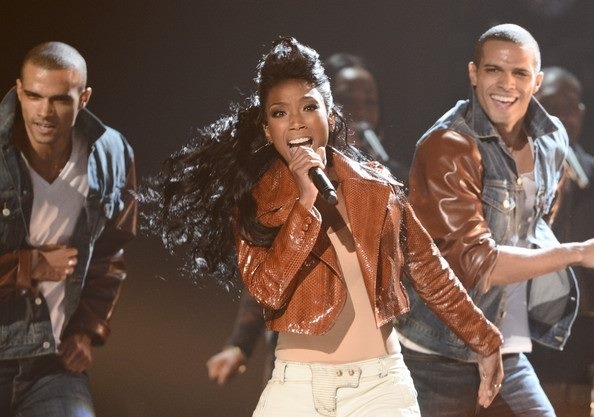 How much access to the artists you work with do you have outside of practices? Do you become friendly?
DR: It really depends on the artist. I've worked with artists who I only saw for a little bit during rehearsals and right before we went on stage, but others are extremely friendly and like to hang out during rehearsals with us, go out dancing, and really relate to the people around them as being on the same level. Working with these artists are always the most fun and memorable because you get to see and interact with them in a way most people don't.
What is the biggest faux pas a dancer can make when dealing with a very famous artist?
MR: I would say taking pictures and sharing them during the rehearsal processes, especially early on. The rehearsal space is a sacred place and everybody is learning. What the public sees is a finished and polished product, and the artist shouldn't be worried that you're going to compromise that.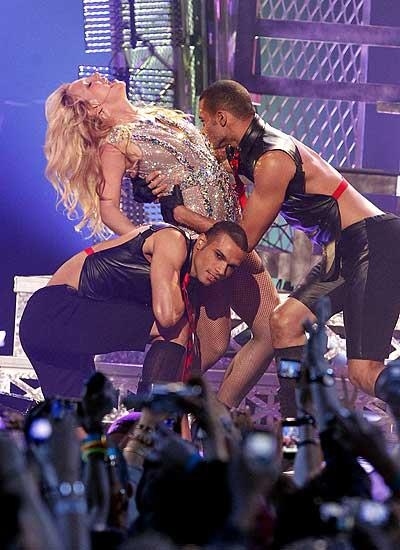 What are your long-term career aspirations as dancers?
DR: I would love to see as much of the world as possible. Artists that I aspire to work with are Rihanna, Jennifer Lopez and Beyoncé.
MR: I'd love to go on a world tour, shoot a holiday commercial, or be on any TV show that I watch avidly. I'd love to be onstage with Beyoncé and do the VMAs. All of these goals really are just part of the biggest goal of mine, which is just to continue to grow as an artist and get more work that helps me to do that. I've been studying acting and other creative endeavors, so in 10 years, I could be doing absolutely anything. That's the best thing about the industry — it can legitimately take you anywhere if you keep yourself open to opportunities outside of whatever plans you've made.