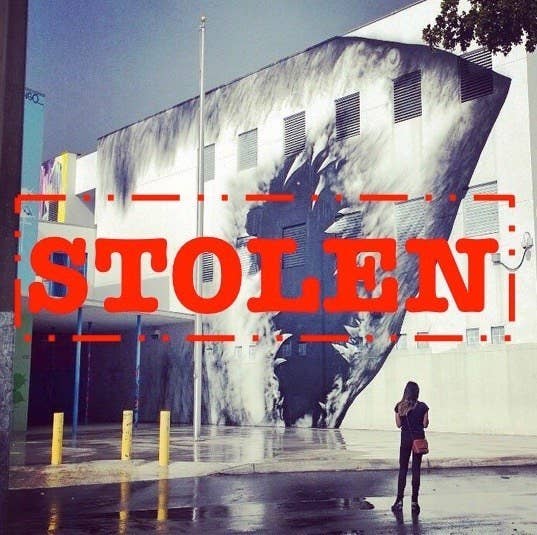 Do you have an Instagram account and someone posted your photo as their own?
You are not alone. Join the likes of the Suicide Girls, Doe Deere, and other Richard Prince casualties, as well as many others. In fact, in a 2013 article, The Guardian revealed that even corporate brands such as Mango and Vogue España have taken to the practice of Instappropriation.
The article then reveals that after the copyright owner complained on Twitter, Vogue España publicly apologized and paid the owner for the image usage and copyright infringement. More importantly, Vogue España explained what they had done and used their clout to encourage people against taking photos.
Learning about Vogue España's response truly validates the fundamental nature and importance of personal copyrights. Being a three-time Instappropriation casualty (by three different users), I fully applaud this type of recognition.
How will I know if someone has done a "screen-grab-and-post of my photo?"
Do a Reverse Image Search on Google. It analyzes the unique features of an image and searches for similar features on images on the web. Click here to learn more.
In my case, I found the identical content while browsing through photos tagged with my most frequently used hash tags. I spotted the most recent one after seeing a friend's post on Instagram. Looking through the reposter's feed, I immediately spotted one of my photos, on which I commented asking the user to give the proper credit.
Receiving no response, I filed a Copyright Infringement Claim on Instagram and within a few days, got the infringing content taken down.
I feel that sharing this important information to the community can help empower others to take the same action and help deter a disregard for the intellectual property of others. I also write about this issue here.
What can I do?
Here are some useful tips if you are filing a Copyright Infringement Claim on Instagram:
1.Follow this link to Basic Information regarding filing claims.
2.Go to this online form. Click on the bullet, Continue with your copyright report.