Lil Nas X's performance, on top of being an incredible musical showcase, also paid tribute to people living with HIV.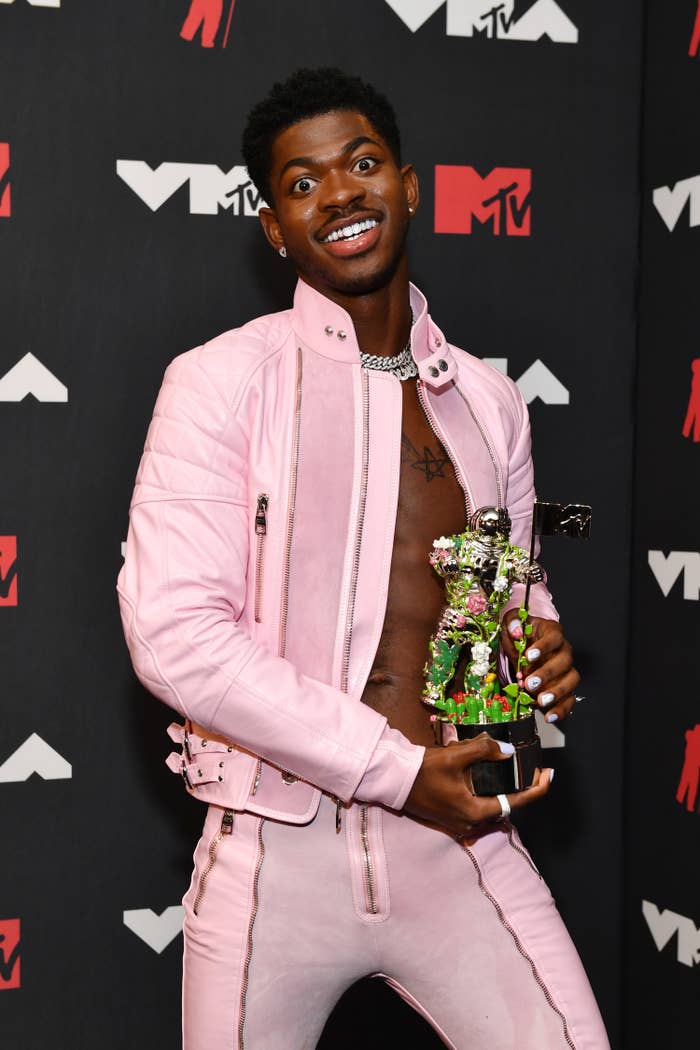 The rapper performed his hit songs "Montero" and "Industry Baby" and was joined by Mardrequs Harris, who is the Southern AIDS Coalition's director of community investments.
Mardrequs wore the number 433,816 in red on his wardrobe. According to GLAAD, it represents "the universal color of awareness and support for HIV, and the number of people living with HIV in the US South as of 2015."
"This experience was surreal! Having the opportunity to share the stage with Lil Nas X was something I never would have imagined," Mardrequs shared. "And to have him use his platform to raise awareness about HIV stigma is invaluable to our work."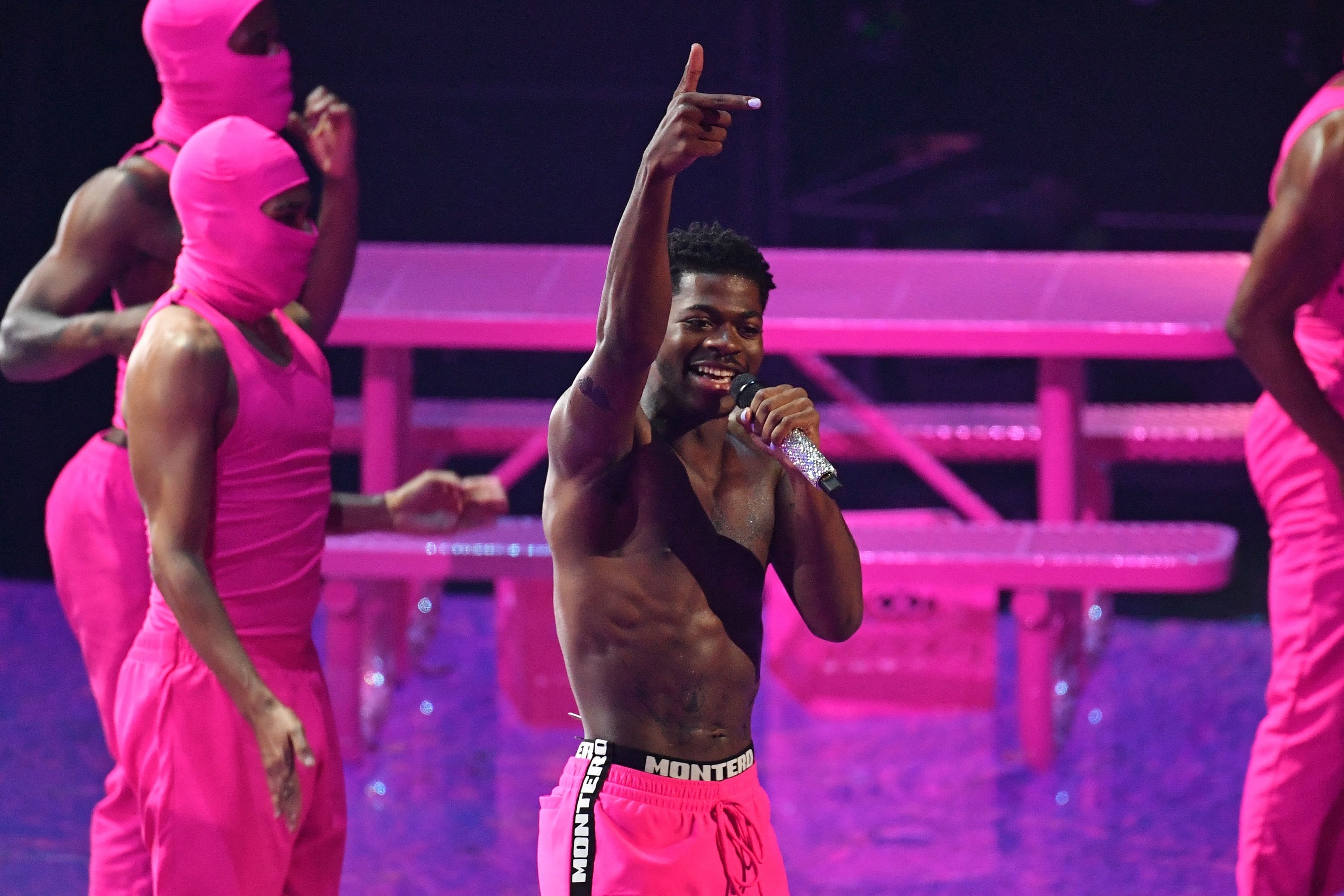 The performance came after rapper DaBaby was recently called out for spreading misinformation about people living with HIV/AIDS.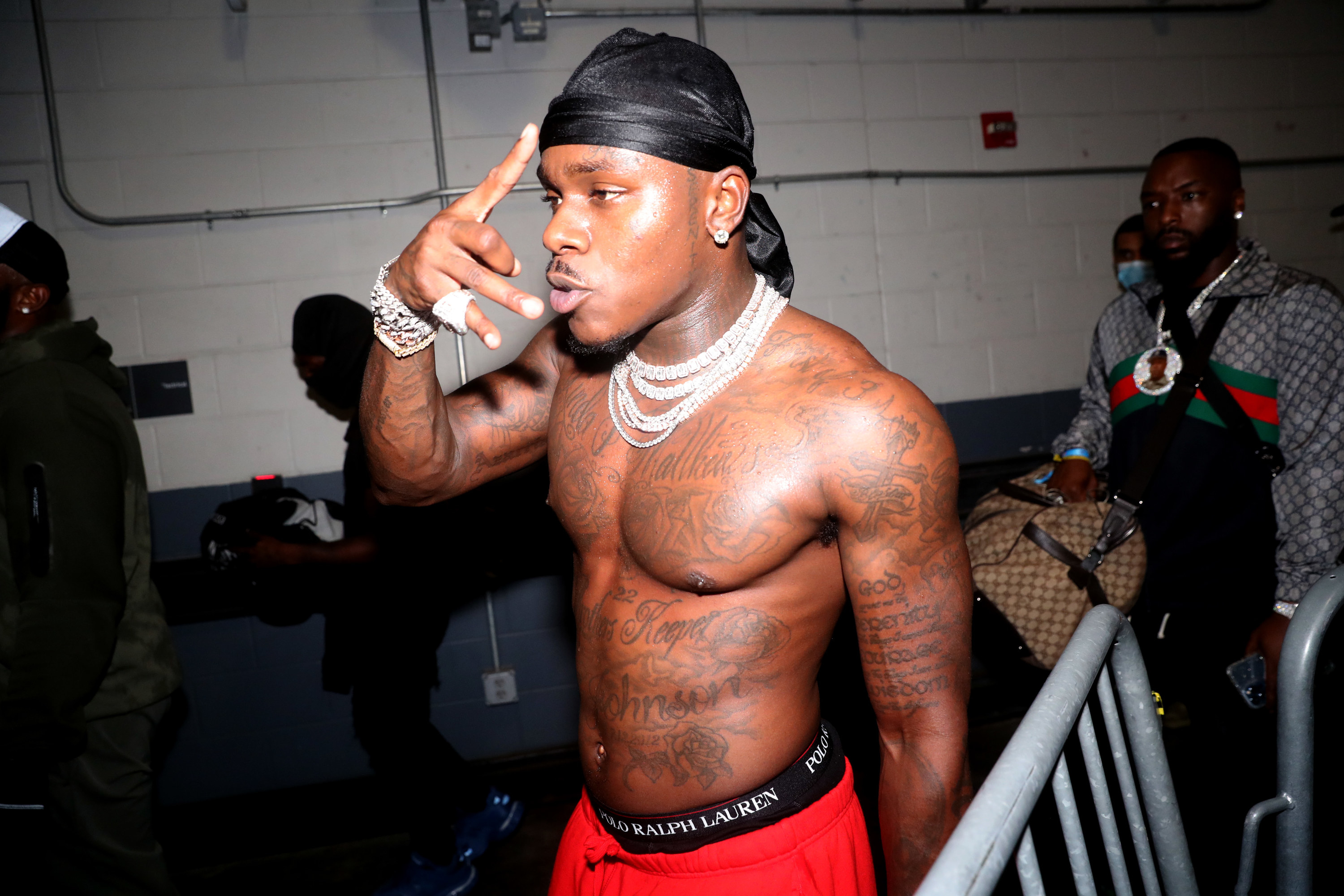 "The honest truth is, I don't want to speak on a lot of the homophobia within rap because I feel like this is a very dangerous playing field," he shared. "It's more for my own safety rather than anything else."
You can't stop him from speaking his truth, however, which I'm sure there will be plenty more of when the Montero album drops Sept. 17.