We'll take any chance to get a little sneak peek into Kirsten Dunst and Jesse Plemons' super-low-key love story.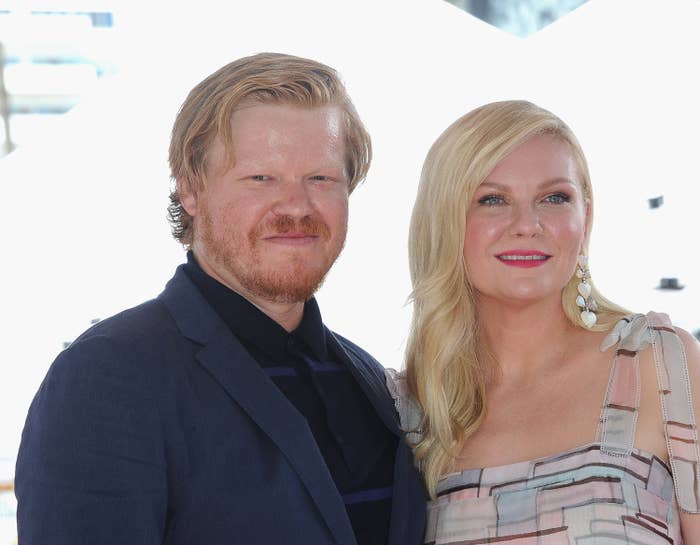 The couple started dating in 2016 after meeting on the set of the show Fargo, and they got engaged in 2017.
The pair have yet to tie the knot, but they did welcome two kids together. A son born in 2018, and their second child was born in 2021.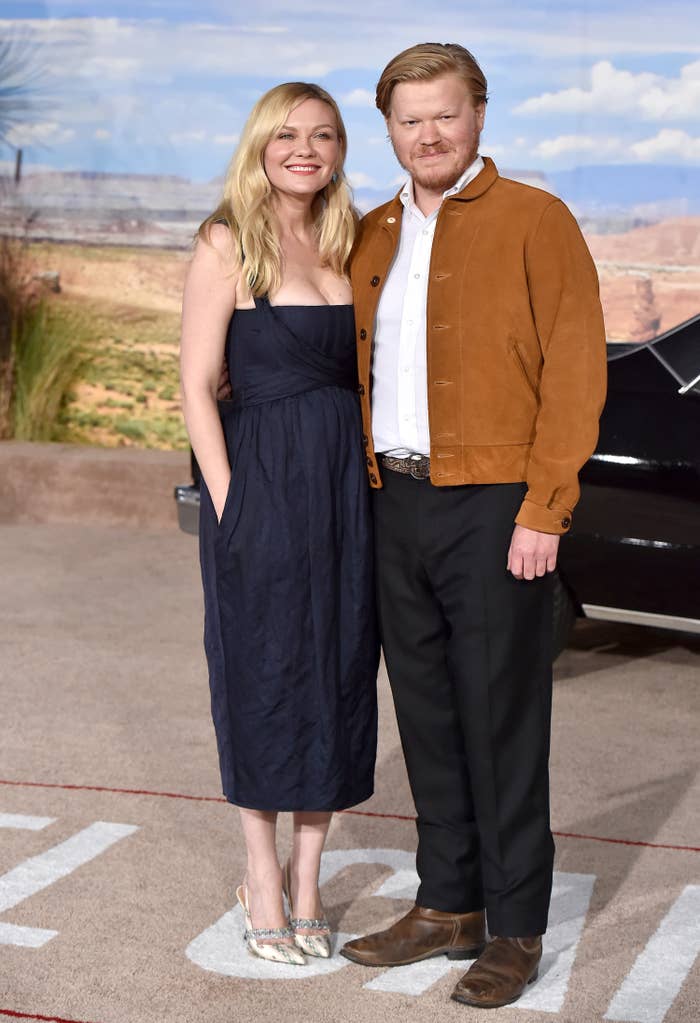 The two have stayed fairly private about their life together, but on Friday, Kirsten treated her Instagram followers to a sweet throwback of the two.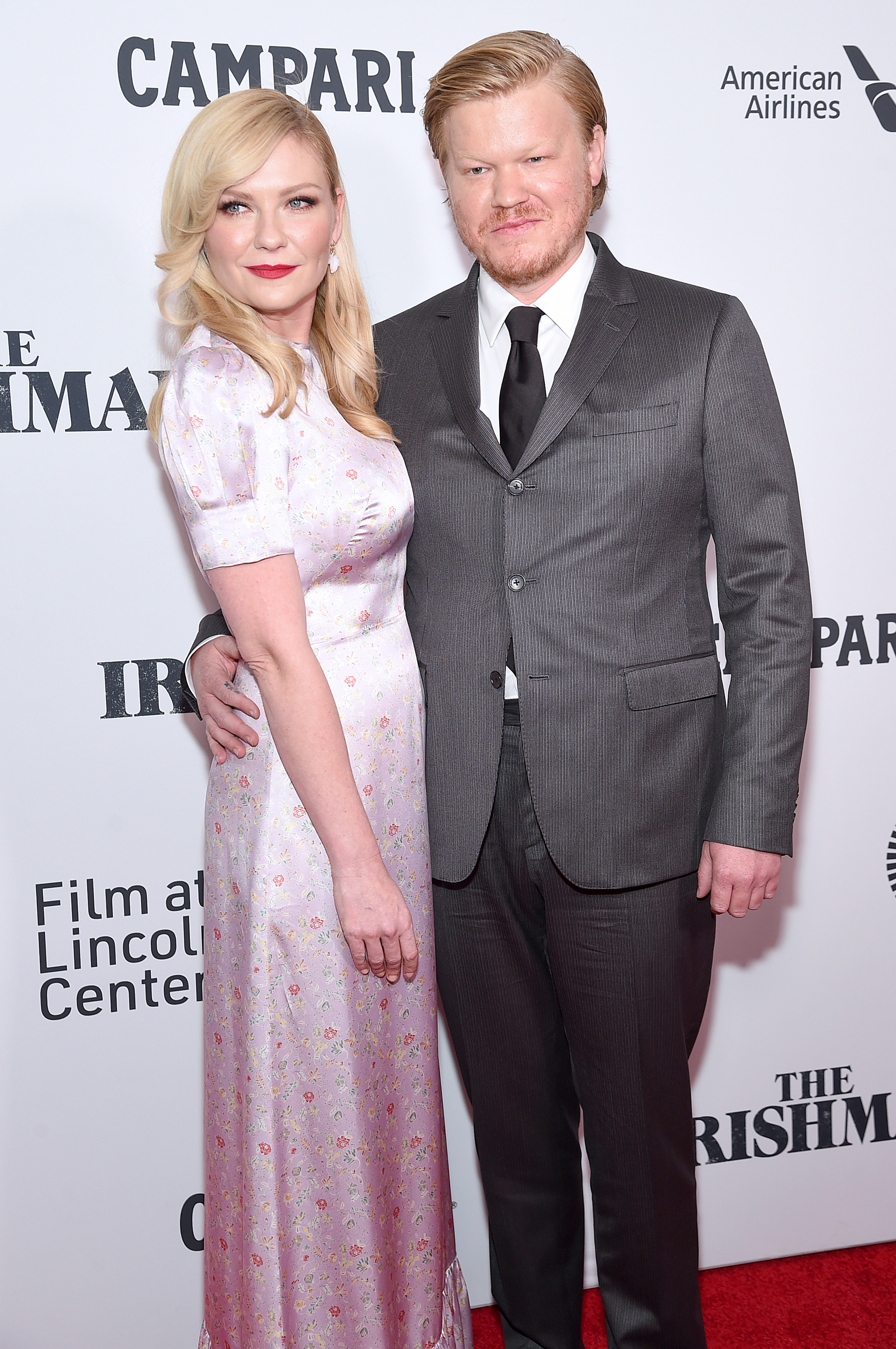 The video is from the set of Fargo and shows them using Dubsmash together.
"Fargo times were fun times," she captioned the video.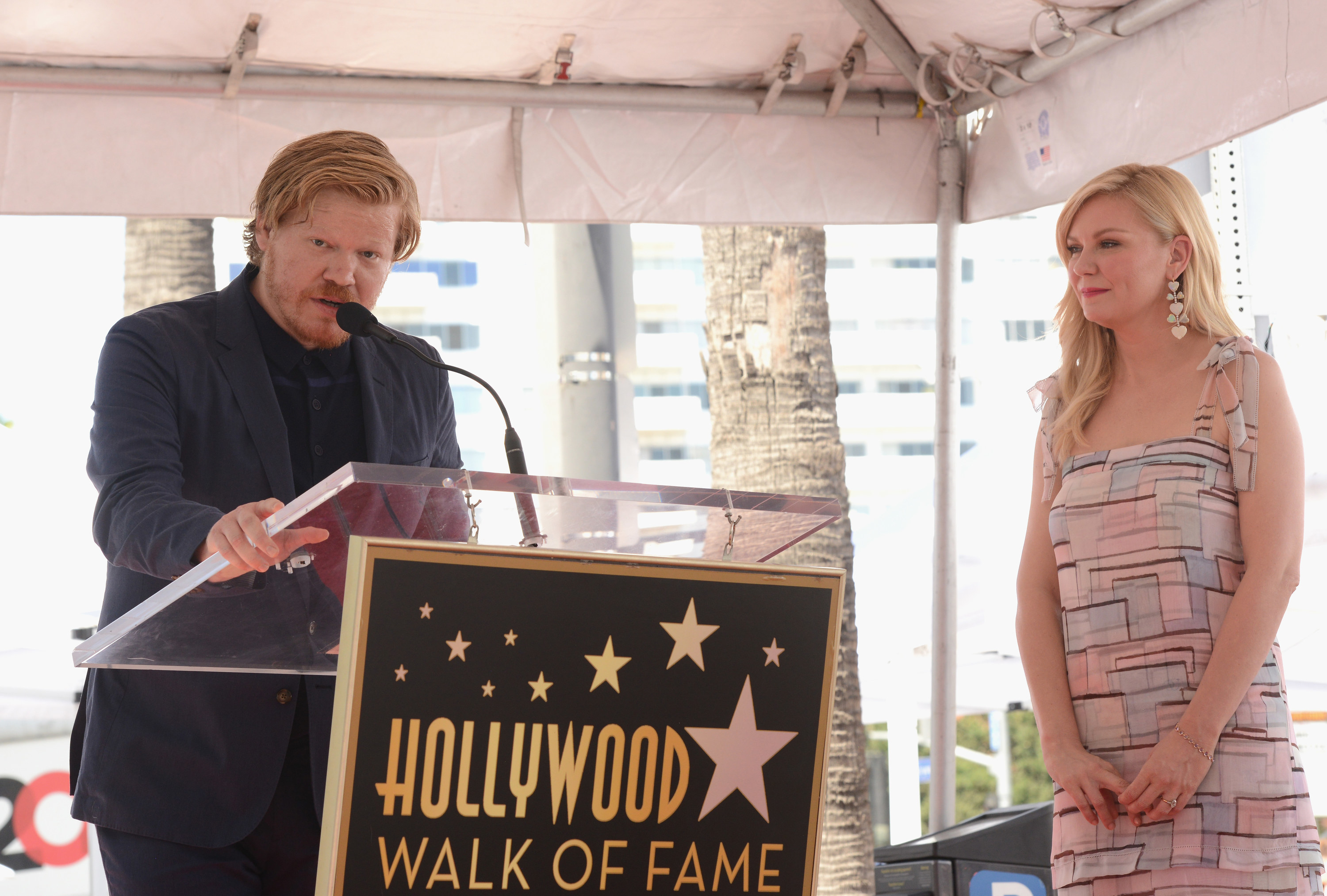 She shared, "He's my favorite actor — the best I've ever worked with. I just knew he would be in my life forever. I didn't know what capacity that would be at the time. When the show was over, I just missed him terribly. We didn't get together until a year later. We were both smart enough that we were wondering if the connection was just because we were working together. But it was real."
Well, five years and two beautiful kids later, I'd say the connection is still very much alive.