Sometimes all you need is a little extra support to push you to a win, and thanks to Ciara, Russell Wilson had all the support he needed at his first game of the season.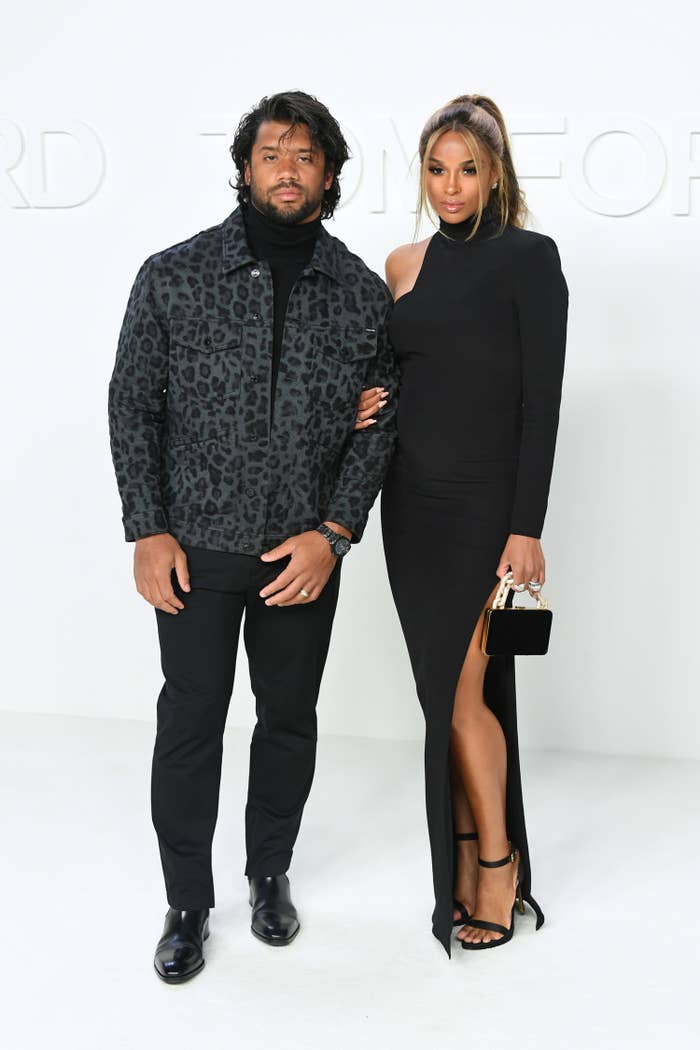 The music superstar brought their kids, Future Jr., 7, Win, 1, and Sienna, 4, to cheer on their dad.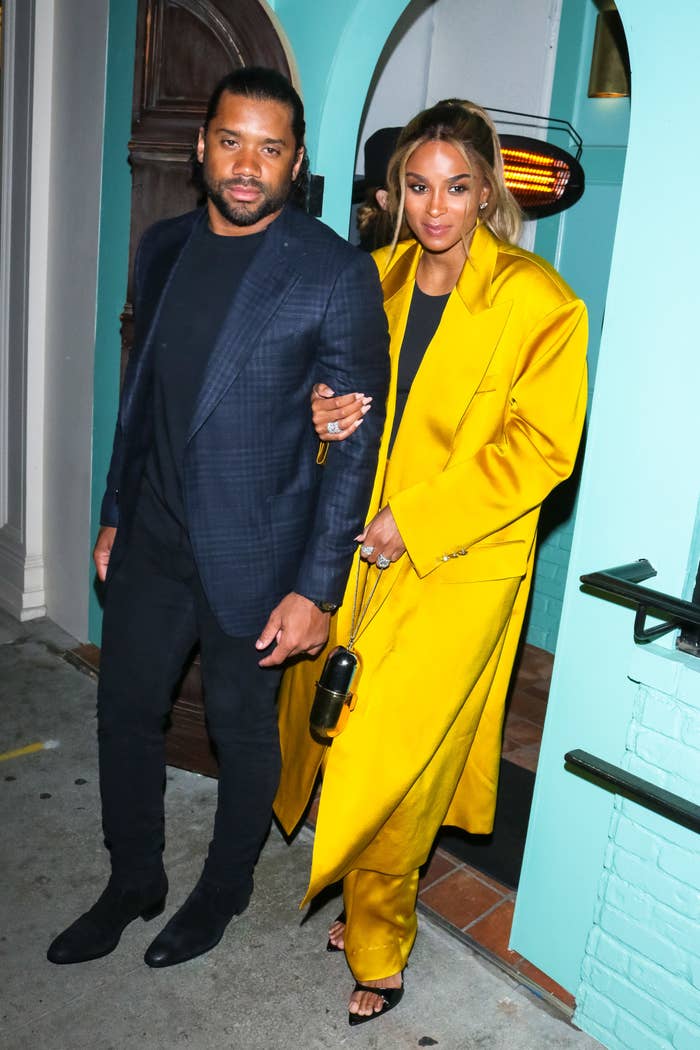 Russell was playing in his first game of the season for the Seattle Seahawks.
Ciara posted a picture on her Instagram with all the kids smiling and rocking Russell jerseys.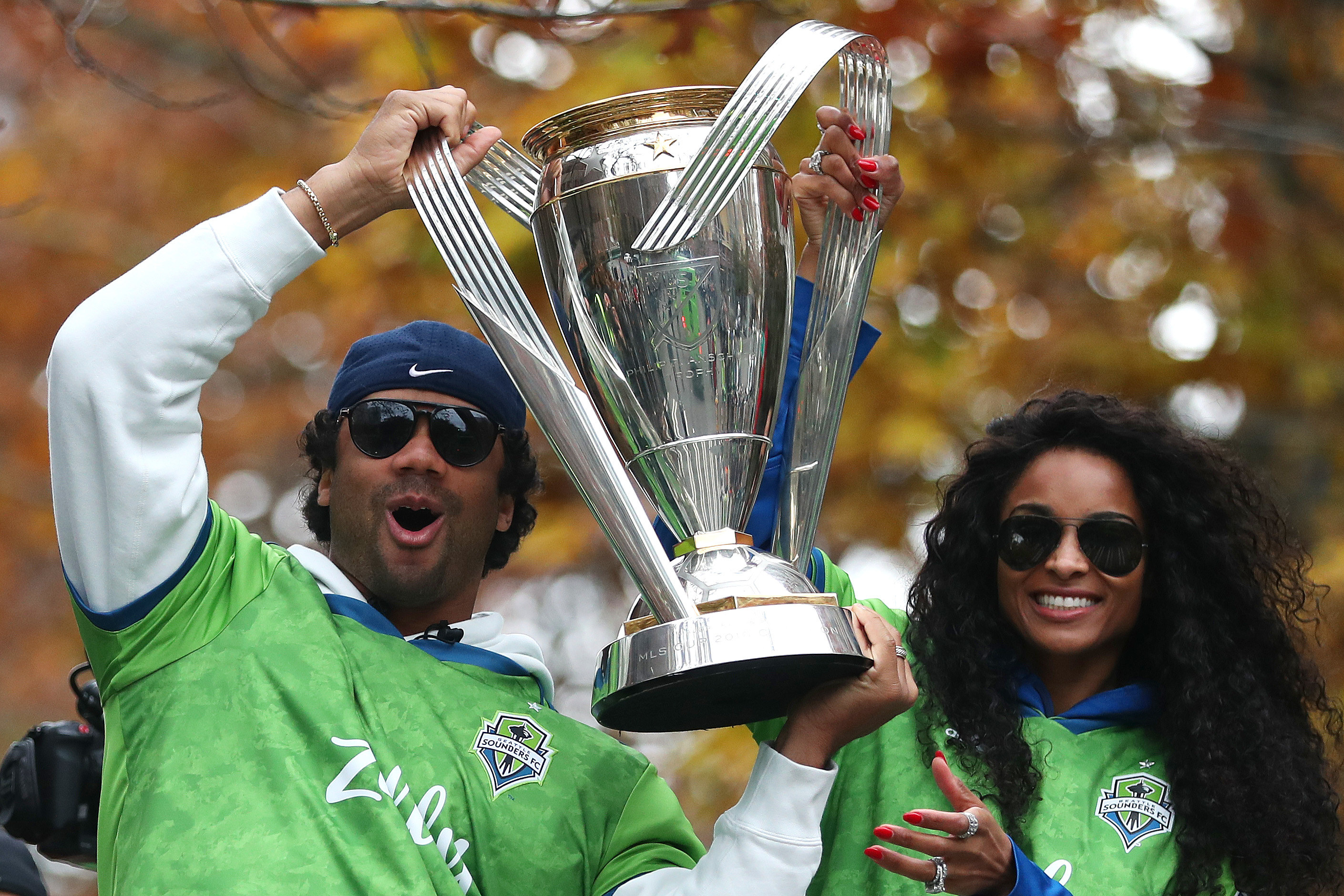 "Never the easiest photo to take, but I'll take it!" she captioned the image. "We're so proud of you @DangeRussWilson! Game 1. Hawks Win! Go Baby! Go!"
Ciara always uses any opportunity to cheer on her man and root for a win. She posted a sweet note to Russell on the eve of his first game as well.
She wrote, "Year 10. Game 1! I'm so proud of you baby! [Russell] you inspire me daily. Your dedication, drive, and commitment to the game is unmatched. Cheering you on today and everyday! I love you so much! Your biggest cheerleader! Go!"
On Monday night, she even attended the Met Gala in a Russell Wilson jersey fashioned into a gown. Why be supportive when you can also be chic?!
Russell gave a shoutout to his lady on his IG story as well.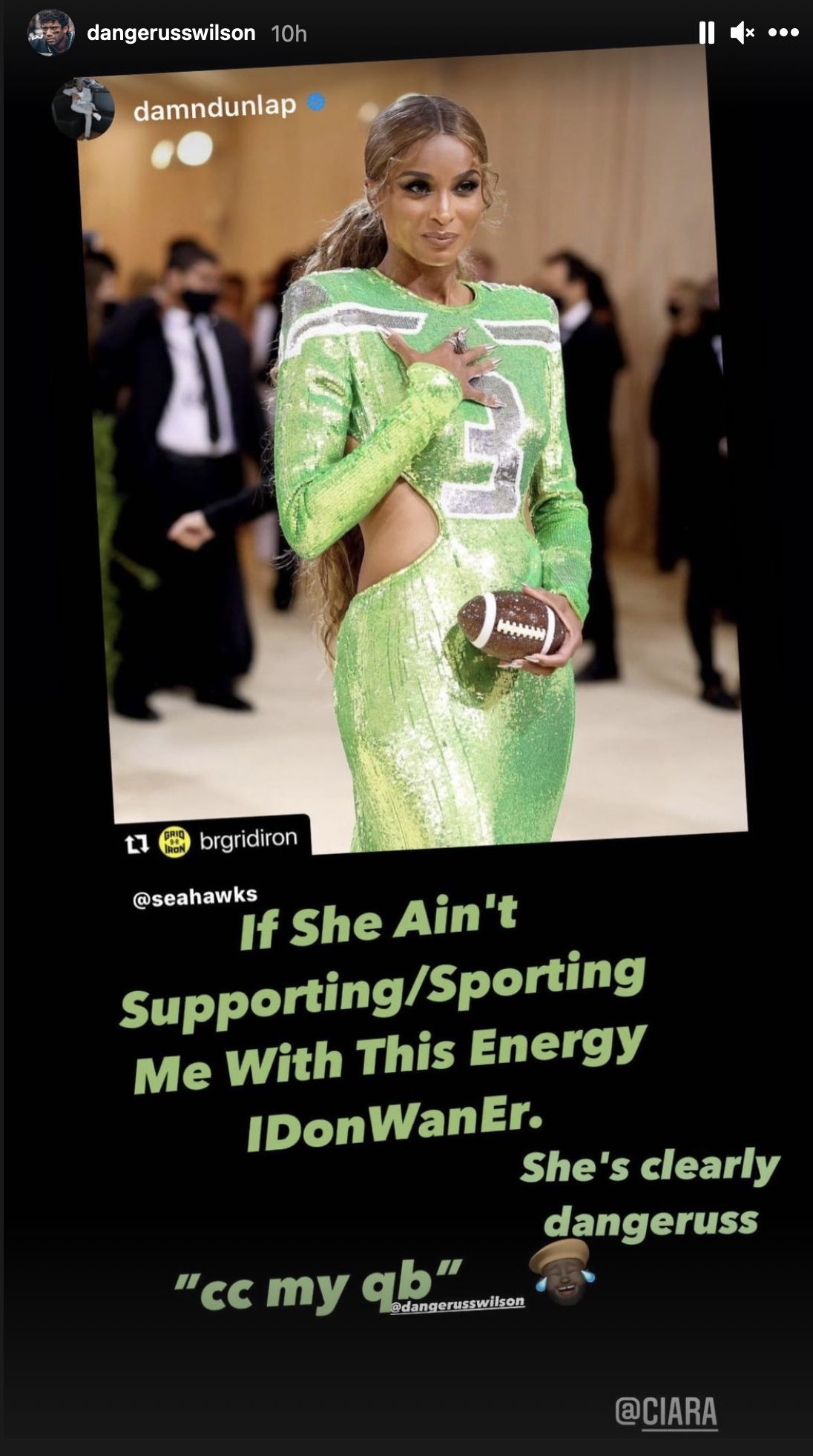 If they continue this trend, then I look forward to seeing Russell do the "1, 2 Step" on the football field this year.