This post has not been vetted or endorsed by BuzzFeed's editorial staff. BuzzFeed Community is a place where anyone can create a post or quiz.
Try making your own!
Time Warner Profits From Anonymous
Did you know that every time someone buys a Guy Fakwes mask, to self-identify with the decentralized hacker collective known as Anonymous, Warner Brothers gets paid? The image of Anonymous is nothing more than another revenue stream to Time Warner. Time to abandon the dumb "V for Vendetta" image.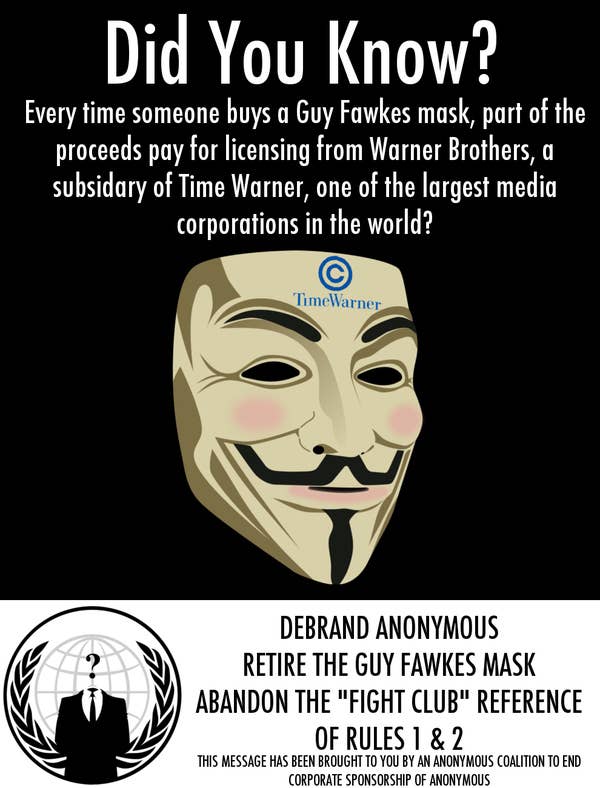 Time Warner, one of the largest media companies in the world and parent of Warner Brothers, owns the rights to the image and is paid a licensing fee with the sale of each mask.