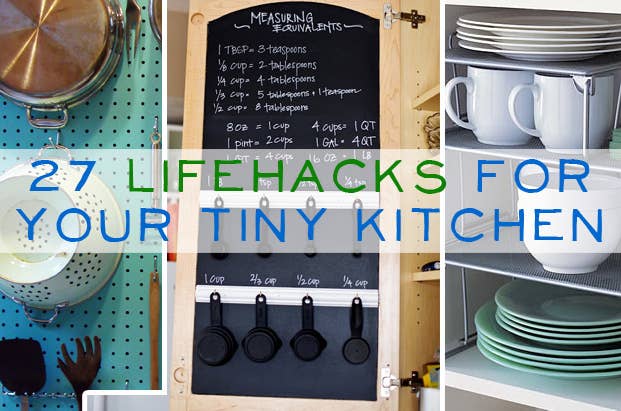 1.
Hack your unopenable "drawers."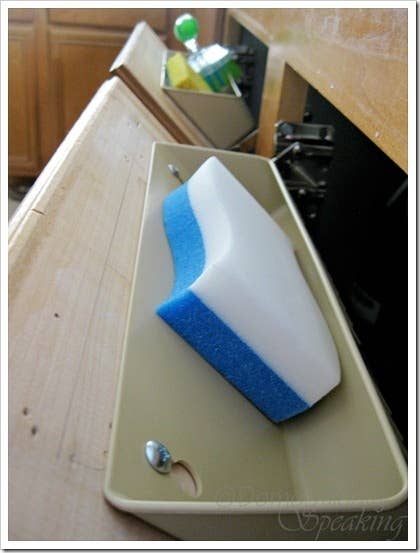 2.
Enlist the insides of your cabinets.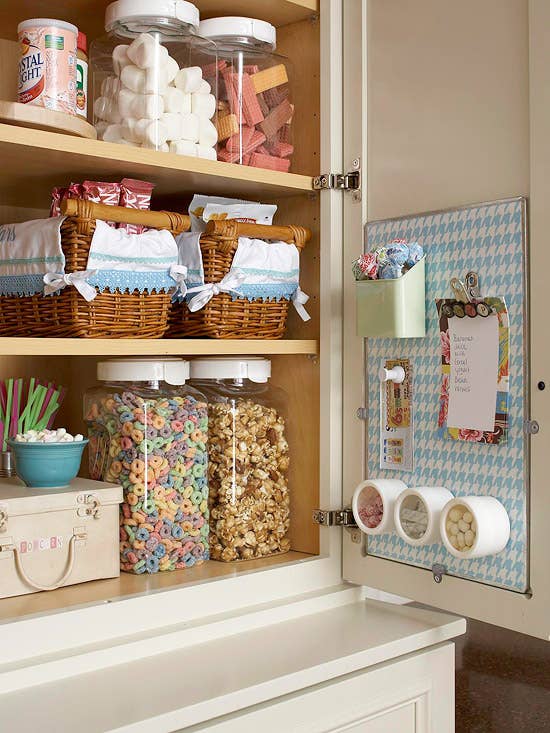 3.
They can also store your measuring cups.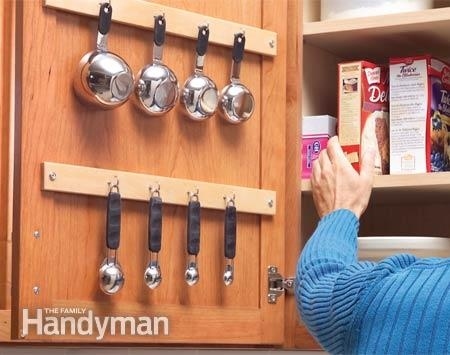 4.
Keep 'em organized with a coat of chalkboard paint.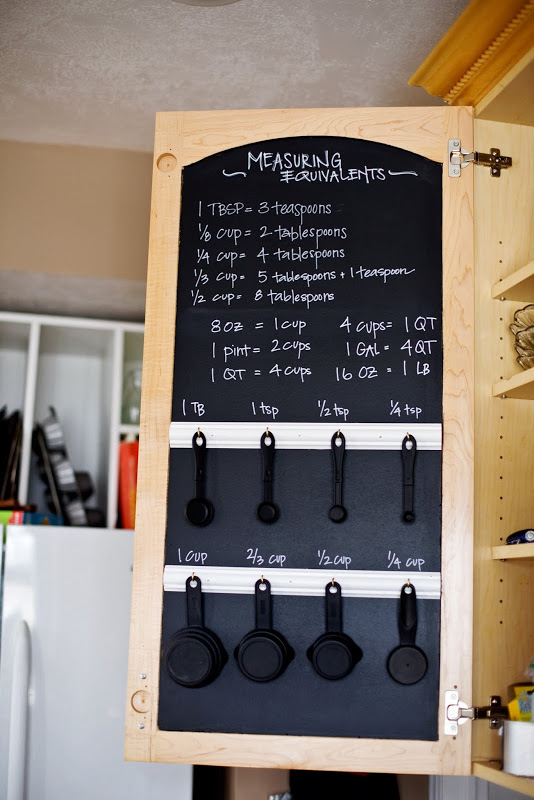 5.
Organize by pegboard, à la Julia Child.
6.
Skip the knife block.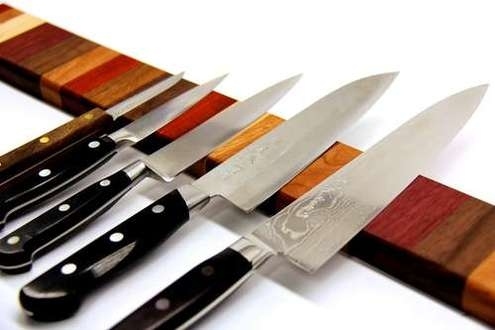 7.
Make up with shelves what you lack in cabinets.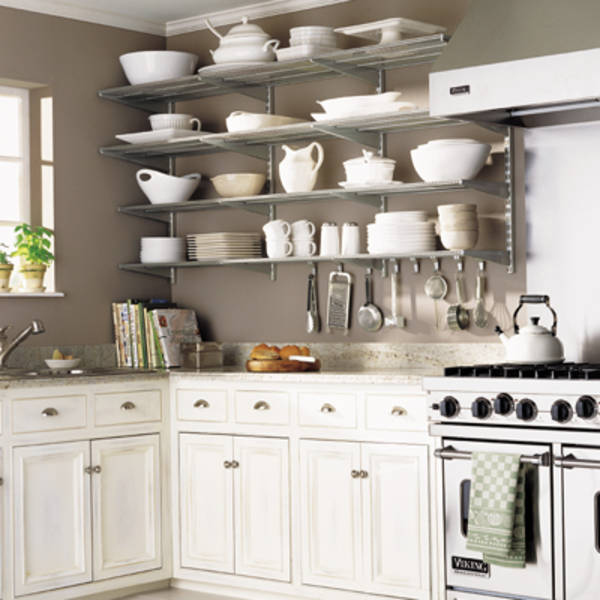 8.
Turn your fridge into a spice rack.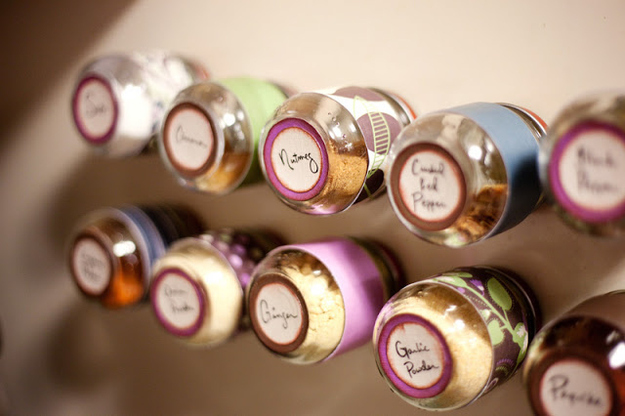 9.
Make the most of your cabinet space with rolling shelves.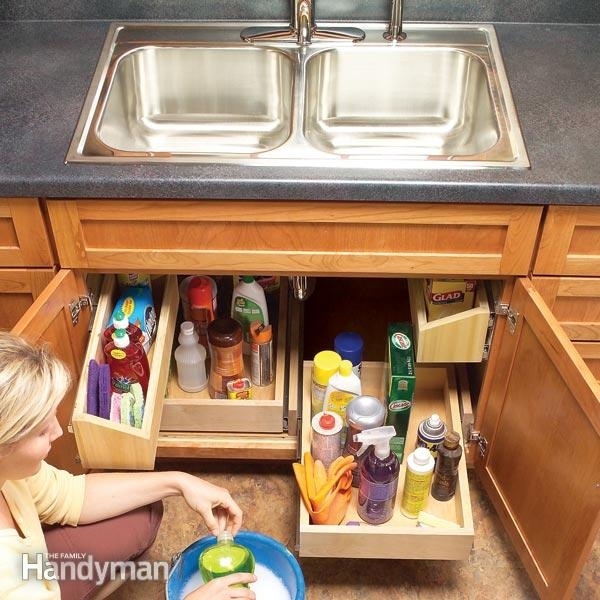 10.
Use every. Single. Bit. Of wall space.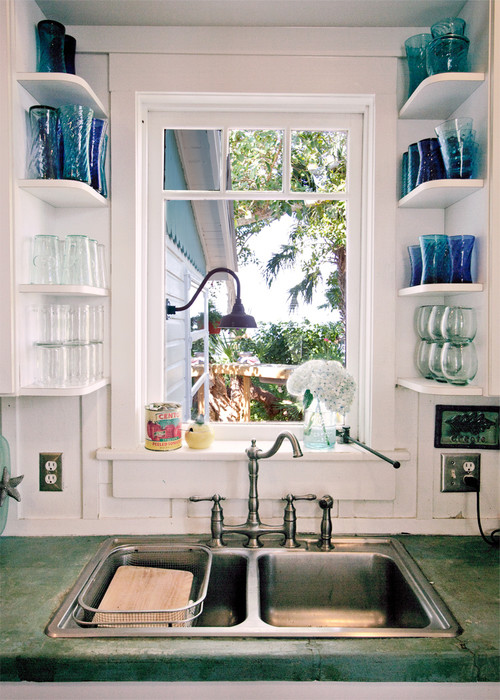 11.
Utilize the sides of your cabinets.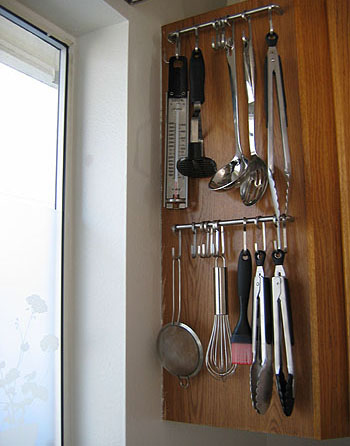 12.
Stick magnetic racks to the side of your fridge.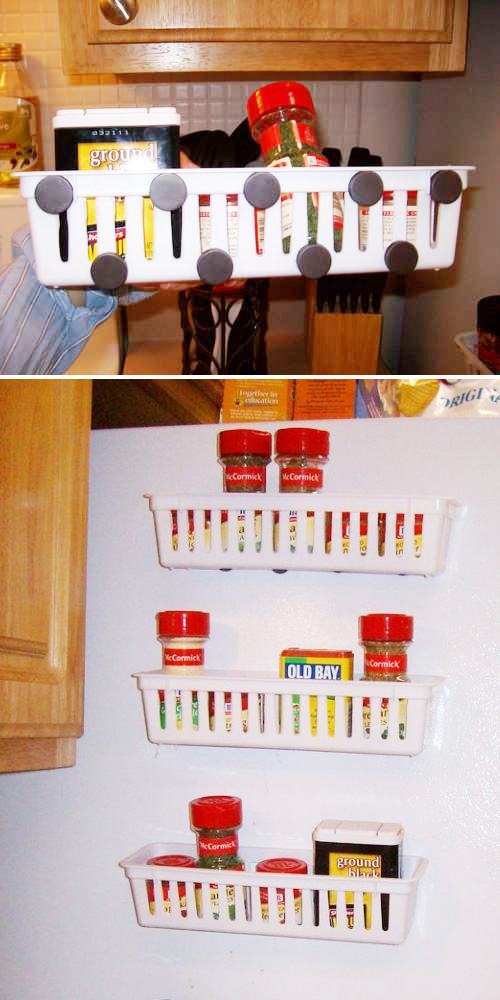 13.
Hang pots and pans from the ceiling.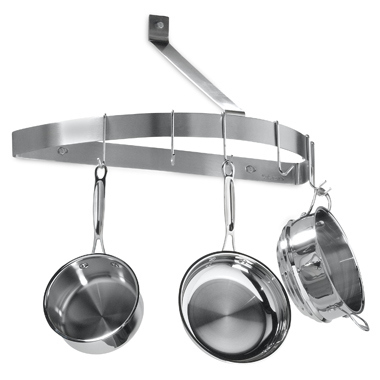 14.
Line the area right underneath the ceiling with shelves.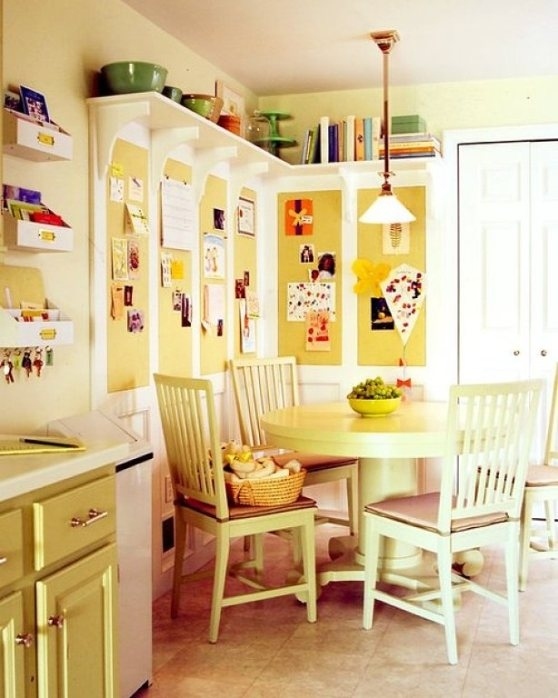 15.
Fill awkward corner cabinets with pots and pans, using hooks or lazy susans.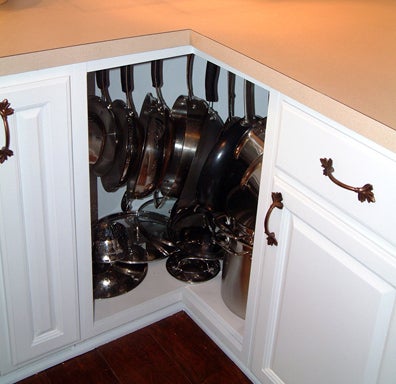 This can work for organizing other, non-corner cabinets too.
16.
Use an over-the-sink cutting board to temporarily expand your counter space.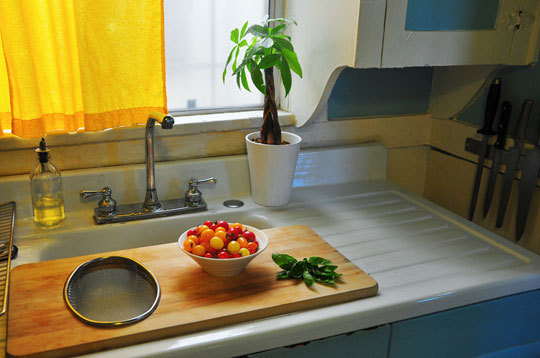 17.
Make all that under-the-sink space work for you with the help of Command hooks and a little basket.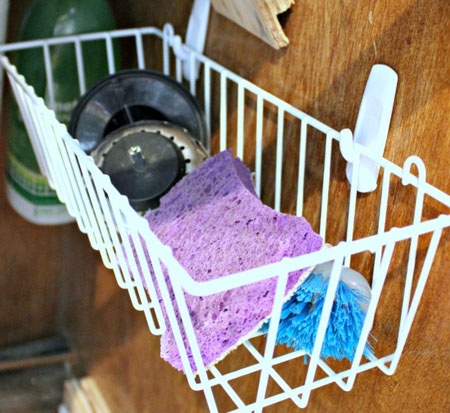 18.
Command strips are basically the easiest and best route for attaching storage to the inside of your cabinets.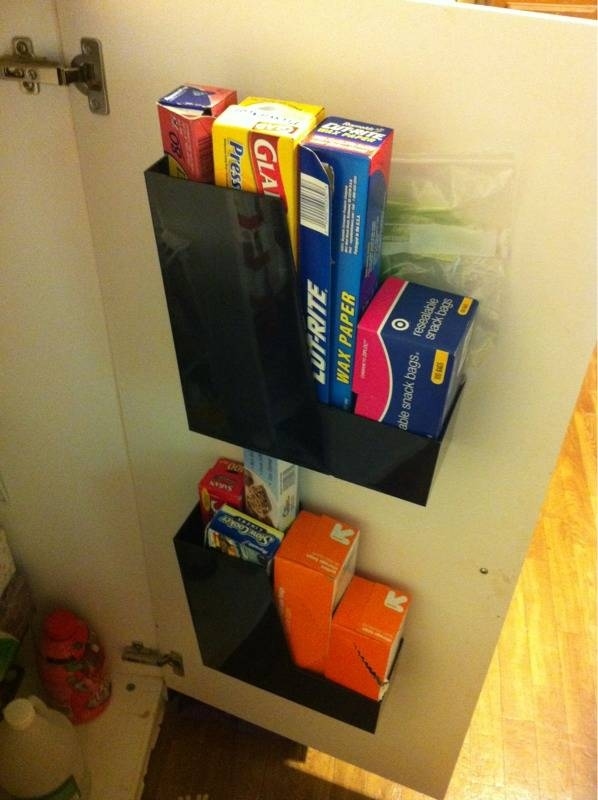 19.
The insides of cabinets are also great places to put hooks for rags, gloves, and pot holders.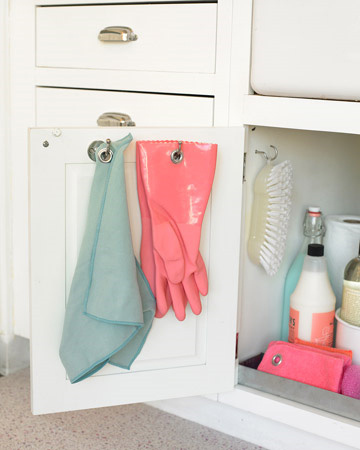 20.
Keep dog or cat food in a cereal container.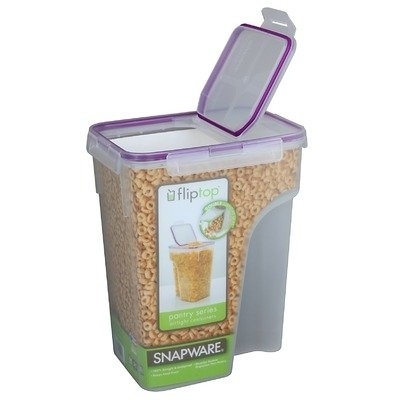 21.
Use a small curtain rod to store lids for easy access.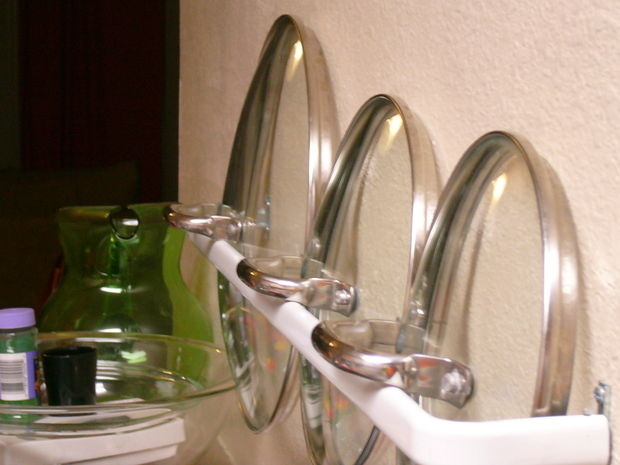 22.
Put shelves inside of your shelves.
23.
File your bakeware and cutting boards.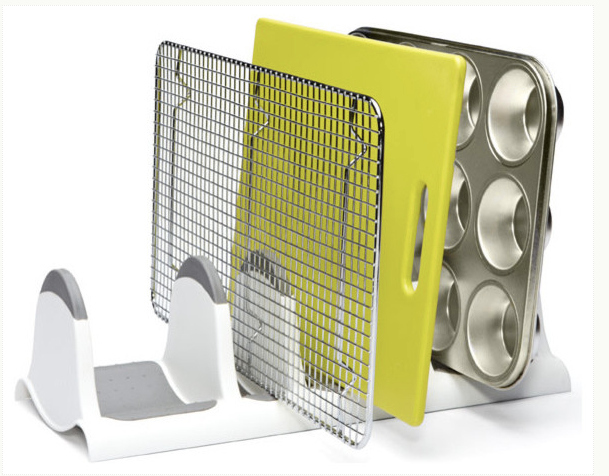 24.
If you have the space, a kitchen cart can serve multiple purposes.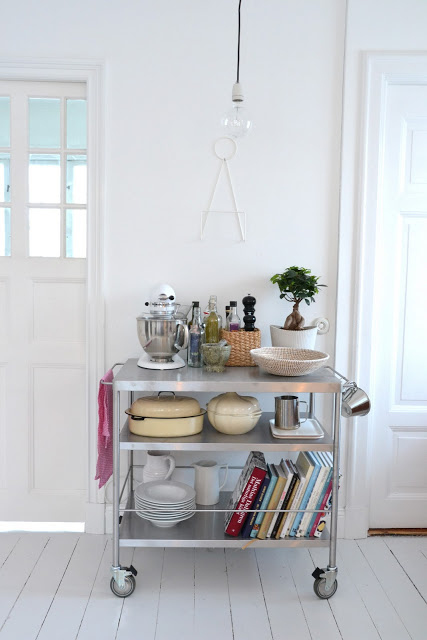 25.
Even a narrow rolling cart can serve as extra storage.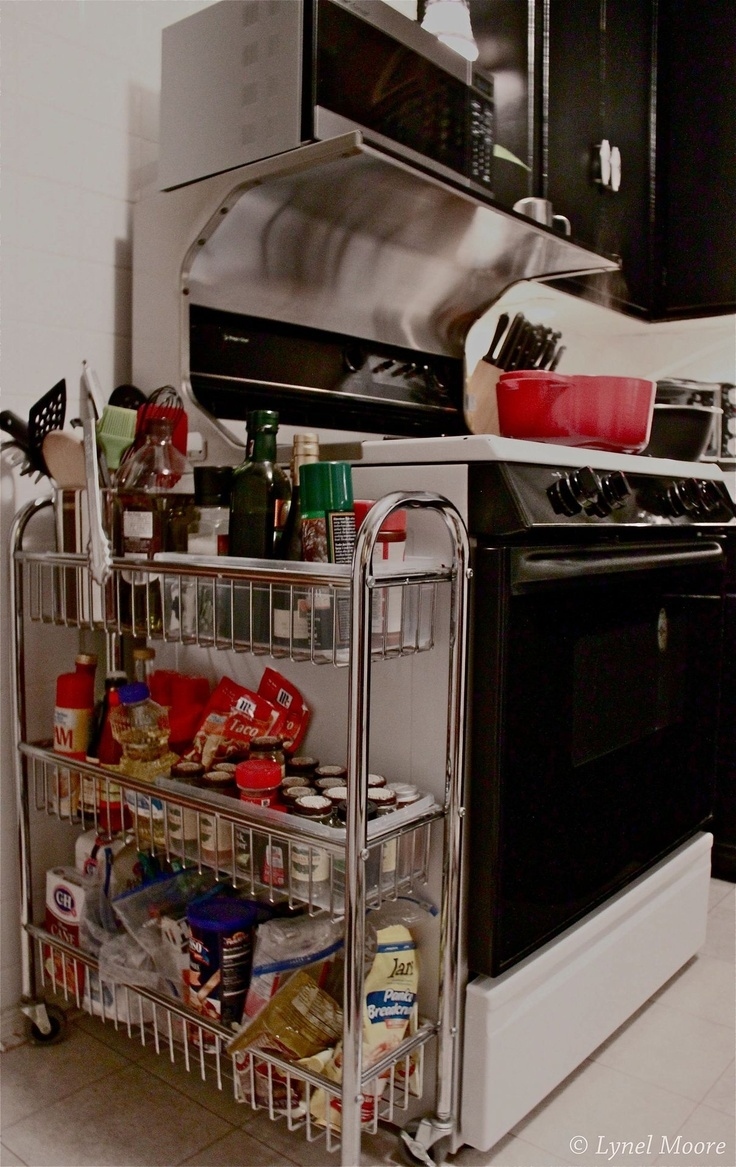 26.
A fold-down kitchen table can serve as an eating space or an extra counter while cooking.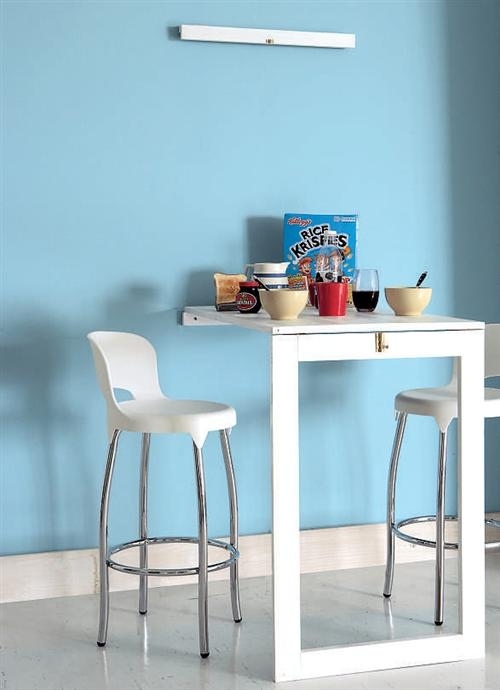 Want more super-helpful hacks for your home? Sign up for the BuzzFeed DIY newsletter!