The first posters for American Ultra were released today, an upcoming film reuniting Adventureland costars Kristen Stewart and Jesse Eisenberg, each looking dazed under a veil of smoke.
As soon as they hit the WWW, people took to Twitter to express surprise and excitement that K-Stew and J-Berg would be getting back together in what looks like a stoner comedy.
One Reddit user even compared the posters to those of The 40-year-old Virgin with this Photoshopped mock-up featuring Steve Carell.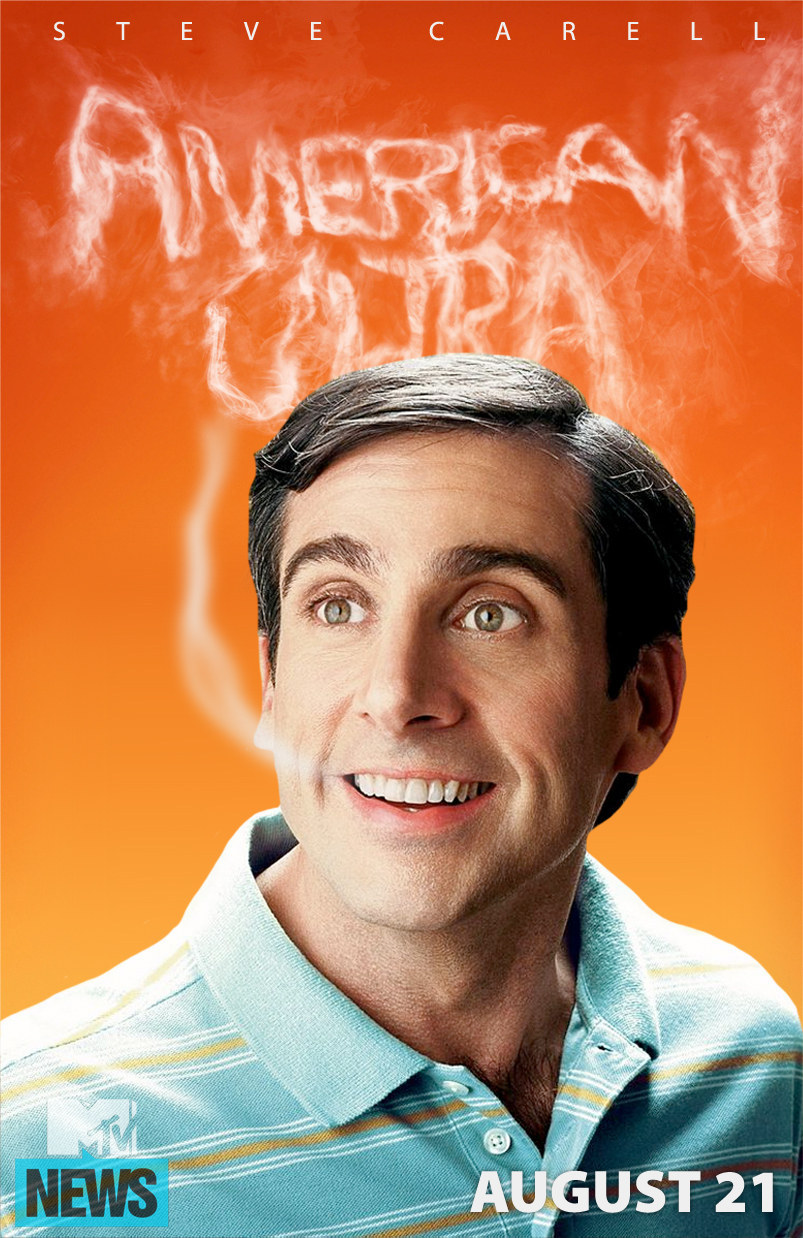 Jesse Eisenberg even wears a wig in the film, an accessory that, according to director Nima Nourizadeh, gave him more to work with for the role.
The posters quickly became synonymous with blazing up, something even the film's writer, Max Landis, didn't expect:
The film, he tweeted, is less stoner comedy and more R-rated action flick.
It might be tough to see through all the smoky haze, but the posters don't exactly scream "R-rated action movie".
To add even more confusion, Nourizadeh told MTV that the film would be "kind of like a sweet love story."
"I don't want to turn people off with that," he added, "but what's really unique about this movie is the fact that it's like this kind of crazy action-comedy, but really at the core there is this like romance and there's this love story where all he wants to do is to propose to her. Really if you look at it, the action that comes into play is basically the stuff that's softening it. It's like the hurdles that you have to like overcome."
So what exactly is this definitely-maybe-a-stoner-comedy film really about? Apparently, Mike (Eisenberg) is, in fact, a stoner who occasionally lights up with girlfriend Phoebe (Stewart). He shirks responsibility and is into that low-key living. All he wants is to put a ring on it.
It's all very innocent, until Mike drops down on one knee, only to reveal that he's a sleeper agent that the government is trying to kill off. The stoner pair is then forced to take a rain cheque on the wedding and it all gets very Bonnie & Clyde very quickly.
So when you boil it down, the plot of American Ultra isn't too different to this joint from Pineapple Express: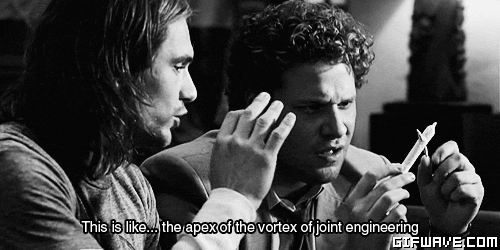 American Ultra is set to hit theatres August 21
This post was created by a member of BuzzFeed Community, where anyone can post awesome lists and creations.
Learn more
or
post your buzz!