This Feisty Little Dancer Channeling Aretha Franklin Will Give You Life
Little Johanna took to the stage at a tap recital and brought the entire house down.
A video of a little girl named Johanna dancing to Aretha Franklin's "Respect" is going viral on Facebook, and for good reason.
It starts out cute and simple enough with a little bouncing to the beat.
But then Johanna hits you in the face with an energy that can be described only as FIERCE...
ALL I'M ASKIN'! IS FOOOOOOOR A LITTLE RESPECT WHEN YOU GET HOME!
She takes some time out from slaying your entire life to show you her awesome tap skills.
She guides her dance partners through a little sweet chorus line action.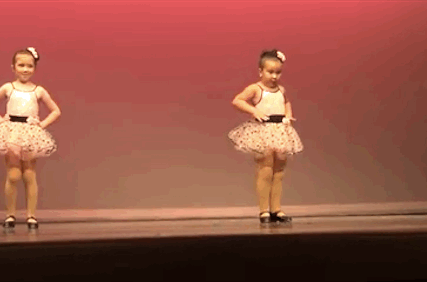 But then it's back to the Johanna show!
And off walks little Johanna with our hearts and our wigs, properly snatched.