This picture of Oklahoma State University students posing with a banner referencing the Trail of Tears is causing an uproar on social media.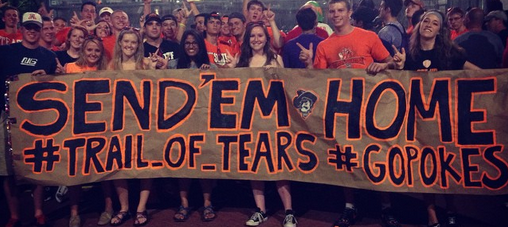 Many feel that referencing the Trail of Tears in this way trivializes what was a horrific and devastating historic event.
It is estimated that between 4,000 and 18,000 Native Americans died when Andrew Jackson forcibly removed them from their land in Georgia in 1838.
Several Oklahoma residents and OSU alums tweeted of their embarrassment by OSU students.
One person noticed that the sign was held during the Cherokee National Holiday, which this year commemorates the 175th anniversary of the Trail of Tears.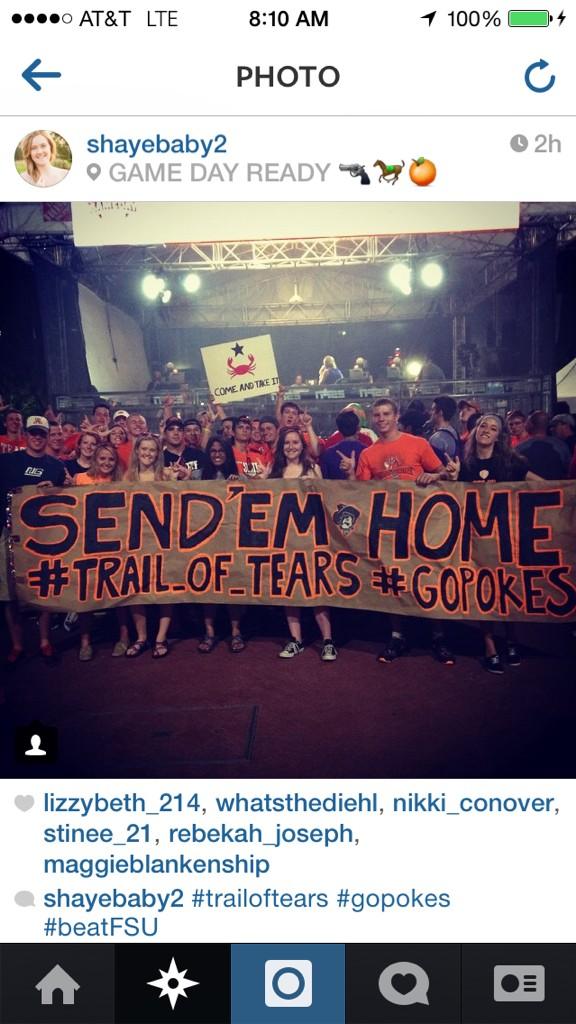 This is not the first time that the Trail of Tears has been used by students to taunt sports opponents that use Native Americans as mascots. OSU officially condemned the sign via Twitter, as did an OSU student account which also apologized on behalf of the fans.
And OSU didn't have the only awful sports sign of the day. ESPN's Keri Potts tweeted and later deleted this picture of fan signs from the set of College Gameday in Ft. Worth.