Meet Michael Sam's Boyfriend
Who's the guy Michael Sam kissed right after finding out he was drafted by the St. Louis Rams on Saturday?
Michael Sam became the first out gay player drafted to the NFL on Saturday. Right after getting the news, Sam emotionally embraced his boyfriend, Vito Cammisano, on national TV. Shortly after receiving the historic news, Sam smashed cake in Cammisano's face and kissed him.
Cammisano also tweeted this photo of the two of them: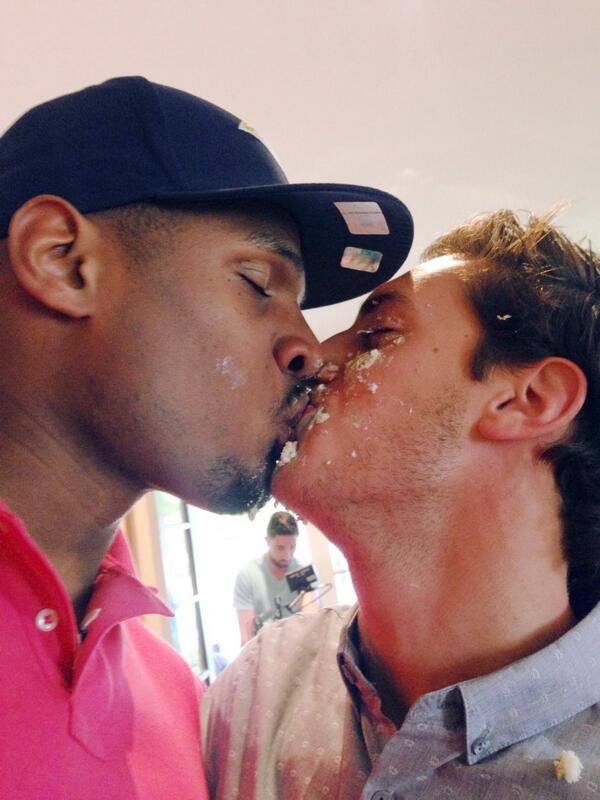 Here's another post by Cammisano celebrating Sam:
And here they are looking spiffy at a beach in Santa Barbara.
And just last Thursday, the first day of the NFL draft, the two woke up in San Diego and took a snuggling selfie.