These Kitten Björns Are Helping Feral Cats Find Their Forever Home
Omg. H/T The Dodo.
We're all humans here (I think), which means we've all seen or heard of the BabyBjörn before.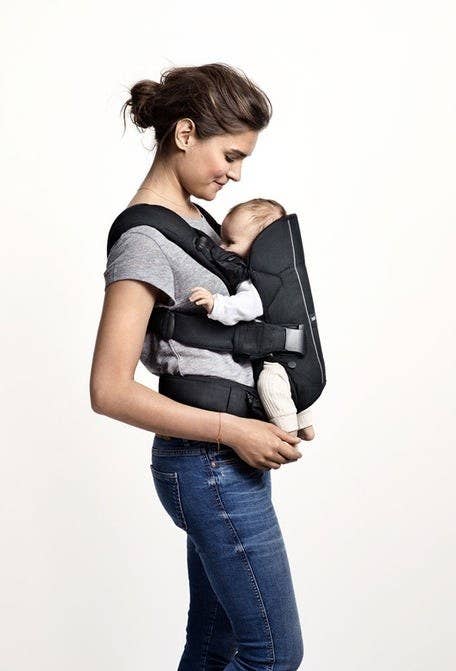 BUT have you heard of a kitten björn?
According to The Dodo, the Animal Rescue League of Boston (ARL) designed the Kitten Björn to help feral kittens under 10 weeks socialize with humans before they're adopted.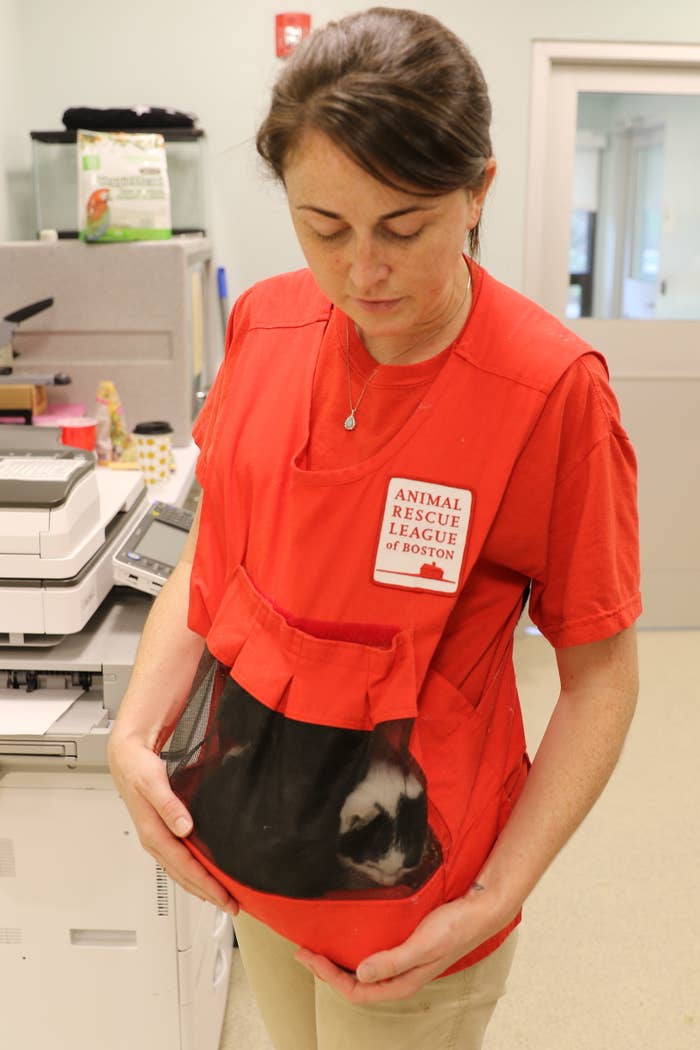 The ARL says it's possible for feral (AKA "free-roaming") kittens to successfully adjust to a forever home, but they need lots of exposure to people first.
A professional seamstress who was volunteering for the ARL helped spark the idea for this special vest 10 years ago.
The hands-free vest allows an ARL staffer to go about their daily tasks while cradling the kittens, monitoring them closely as they safely experience stimuli.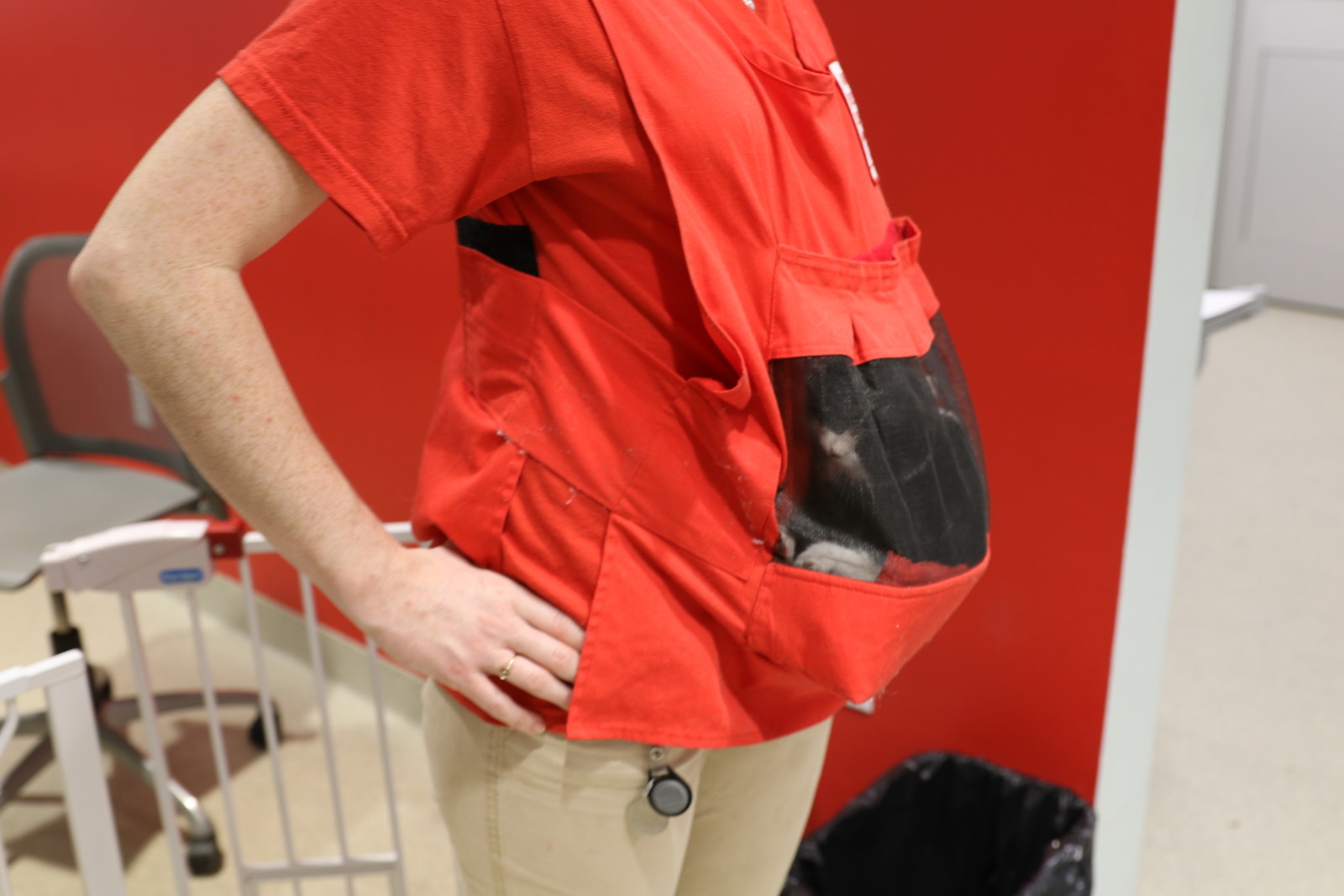 They say they can tell the vest is working when the kittens begin purring (*sheds joyful tear*), which has been known to happen after just one hour of pouch time.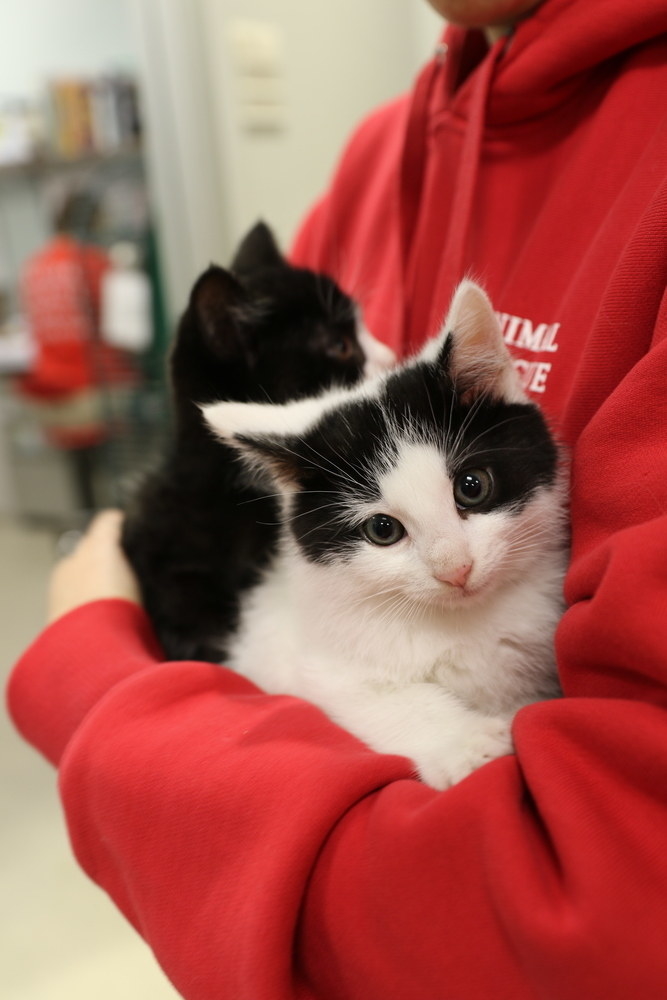 Good work, ARL. Good work.