We hope you love the products we recommend! Just so you know, BuzzFeed may collect a share of sales or other compensation from the links on this page. Oh, and FYI — prices are accurate and items in stock as of time of publication.
By now, in this the year 2018, chances are you've seen your trendiest friend carrying a S'well bottle with them to work, the gym, or an artisanal-toast café.
Do they deserve the hype? Sure! But can we all afford to pay up to $45 for a water bottle? Unless you're SUPER committed to impressing your chic yogi friend Cleo who's had one since 2014, that's a hard no!
So, for those of us who want the style without the cost, I did some digging, and found a bottle that is both HALF THE PRICE and IDENTICAL to S'well.
LOOK AT THESE BOTTLES WITH YOUR SPECIAL EYES.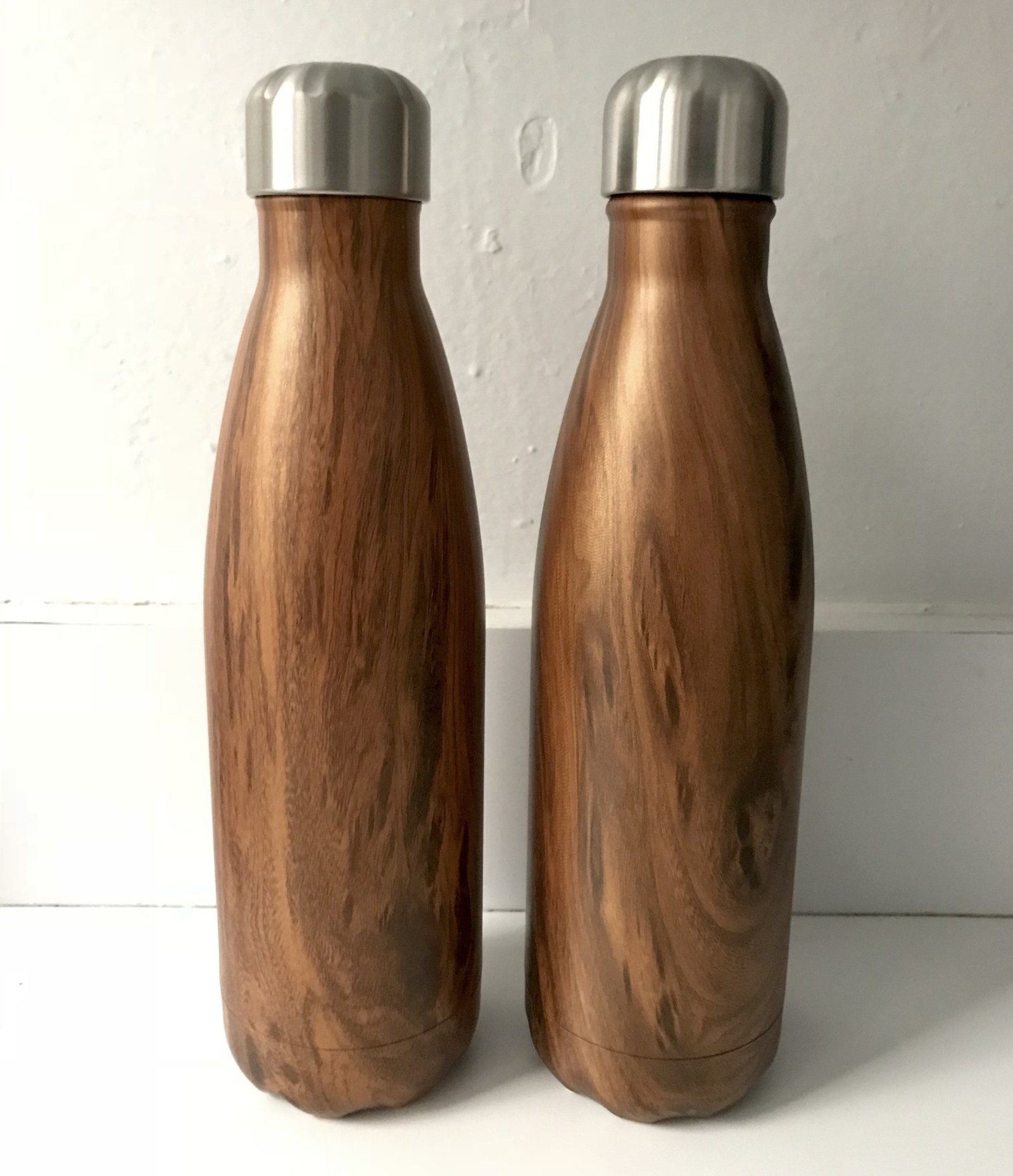 Ready to find out which is which?
I had never heard of Mira until now, but, uh, Amazon certainly had, where these bottles have more than 2,000 reviews and 4.5 stars.
Like S'well, Mira claims that its bottle will keep your beverages hot for 12 hours, so I performed an incredibly scientific experiment to test the heat: I poured some coffee in both and let them sit by a window overnight.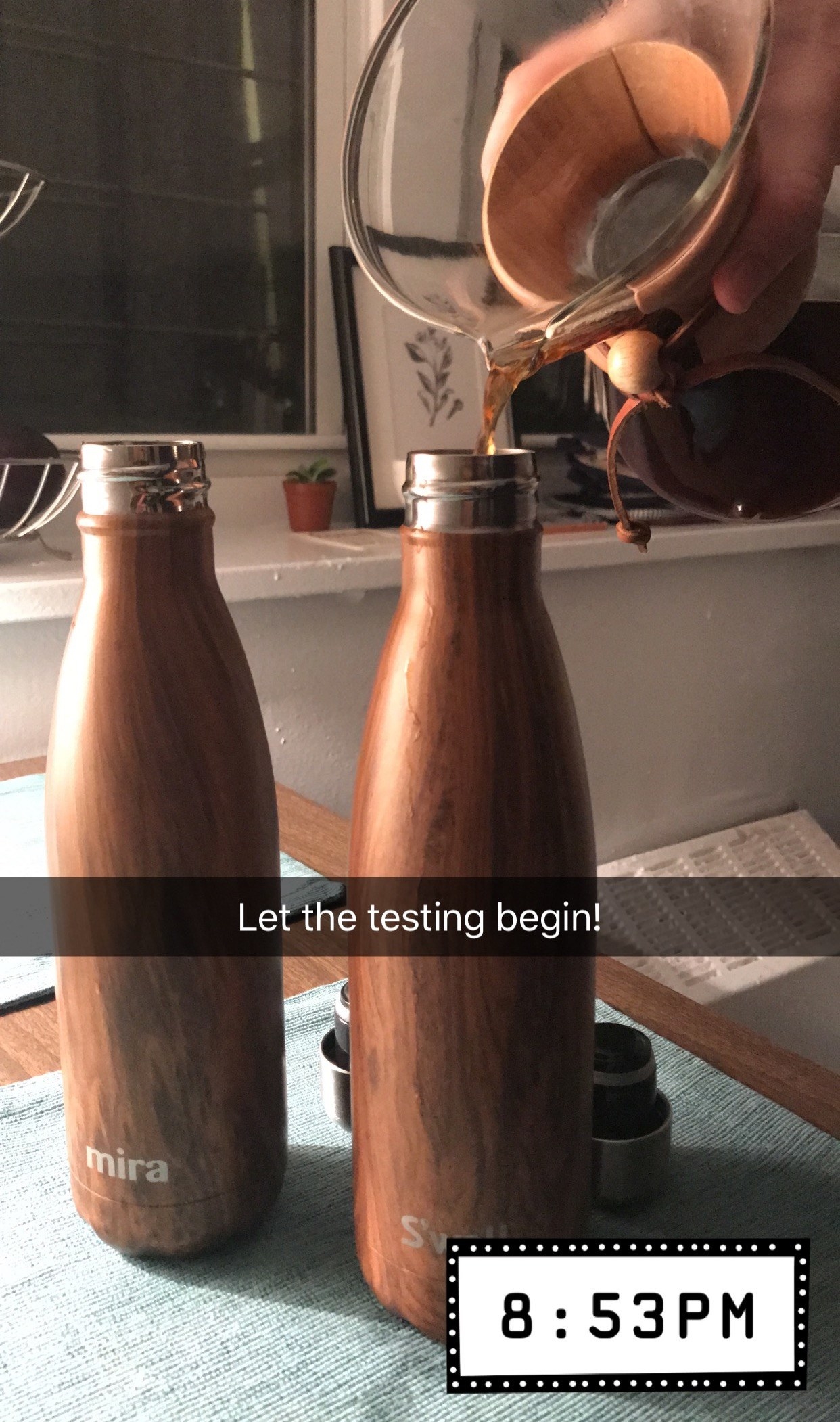 Before I left for work the next morning, I sipped from both, and just like S'well, the coffee in the Mira bottle was still ~STEAMY~ a little more than 12 hours later!
Mirroring S'well once again, Mira claims that its bottle will keep drinks cold for a whopping 24 hours — which even raised the eyebrow on my webcam FBI agent — and it got the job done there, too!
And if you're wondering how to clean it, you can just use a bottle brush!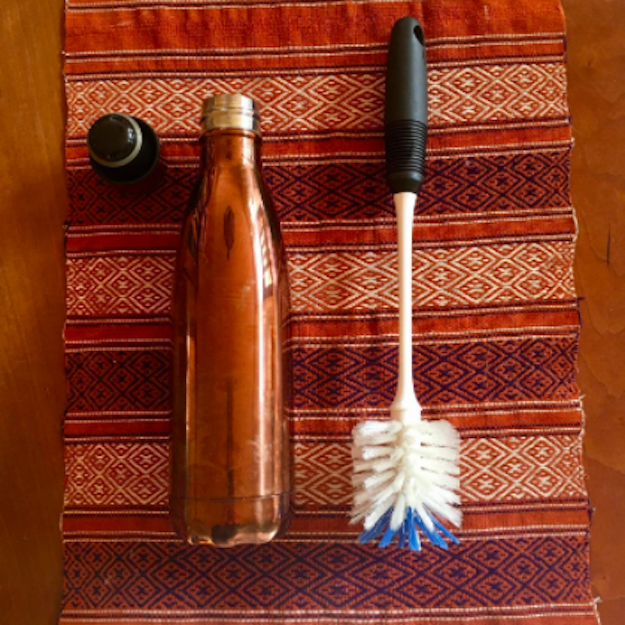 So, there you have it! I won't deny that carrying a S'well bottle feels ~cool~ since it's become a kind of status symbol — but if you're on a budget and want something basically identical, Mira's bottle is your answer, folks.