We hope you love the products we recommend! Just so you know, BuzzFeed may collect a share of sales or other compensation from the links on this page. Oh, and FYI — prices are accurate and items in stock as of time of publication.
Just in case you didn't know, people are almost unhealthily obsessed with Mr. Clean Magic Erasers.

Like that Twitter user, I, too, am moving out of my apartment, which means I need to do some serious cleaning while having a breakdown in every room.
I heard through the grapevine (AKA Reddit) that you can order a ton of melamine foam, which is exactly what Magic Erasers are, for less money, more sponges, and the same effect — so, I bought both kinds because I love a competition.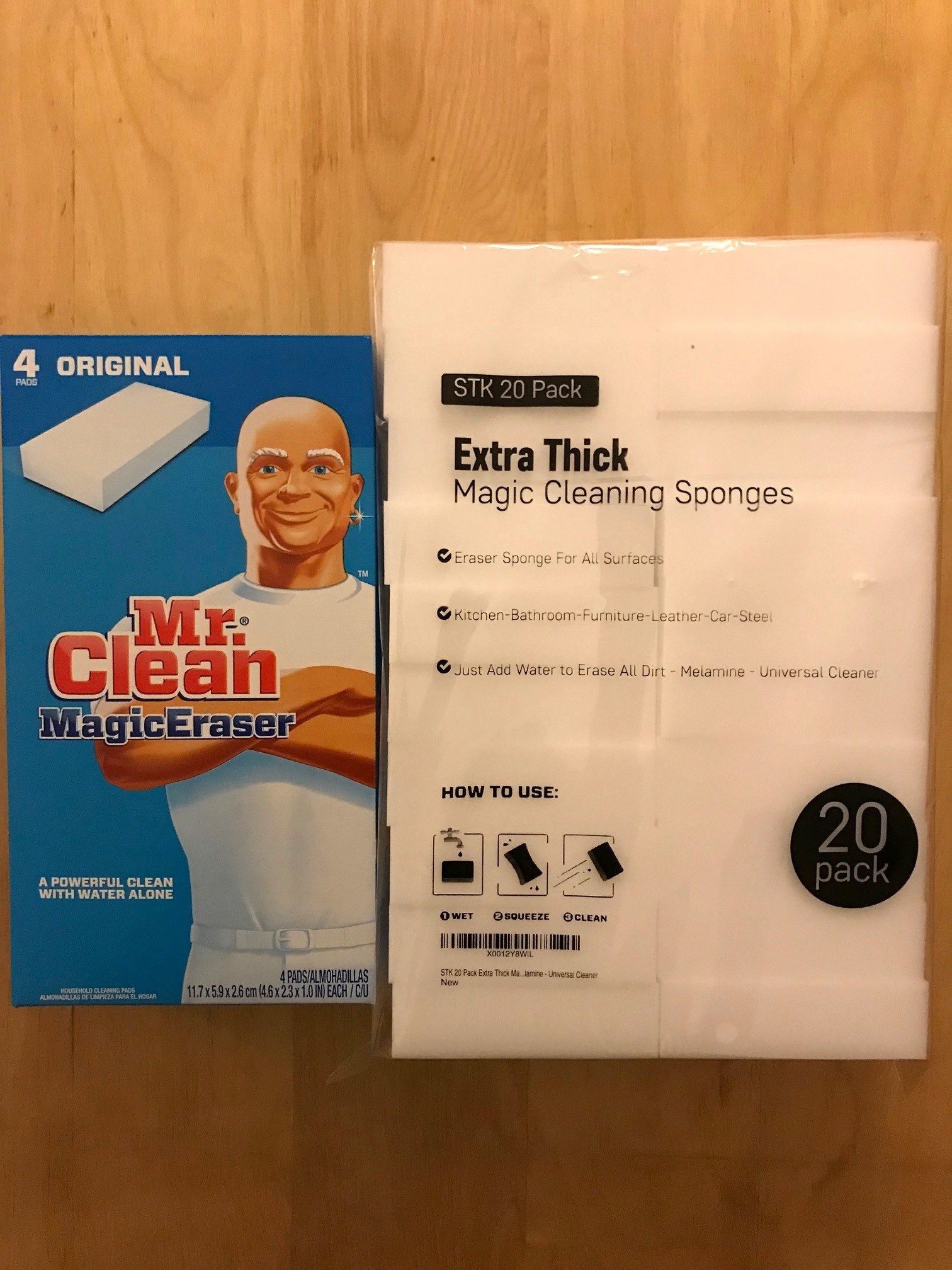 Round 1: My crusty-as-sin stovetop
Round 2: The marks my desk chair left on the wall every time I accidentally slammed into it like an idiot
Final Round: The tops of my Converse, dirtied by the filth of a thousand New York City subway cars
The Verdict: It's a match! Unless you can't break the spell Mr. Clean has put on you, there's no reason you shouldn't gift yourself double the amount of sponges for less cash.