I Love This $18 Electric Coffee Grinder So Much, I'd Grind Up On It
I swear by this thing — and so do 9,000 other Amazon customers.
We hope you love the products we recommend! Just so you know, BuzzFeed may collect a share of sales from the links on this page.
And now, a reading from the Gospel of Tom: WHOLE-BEAN COFFEE TASTES BETTER THAN PRE-GROUND.
I know you don't need yet another thing to clean and to store in your kitchen, but I implore you to make an exception for this tiny-but-tremendous Krups Electric Spice and Coffee Grinder.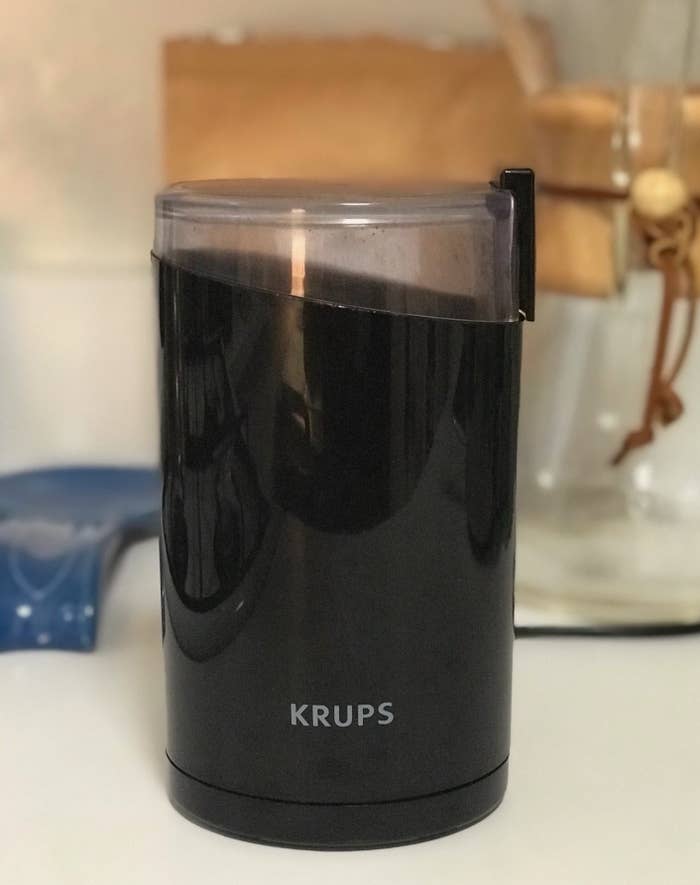 This lil' guy is the #1 best-selling grinder on Amazon (I'm so proud of him), costs only $17.63, and lets you grind any whole-bean coffee your heart desires.
Don't get me wrong: I used to drink pre-ground coffee all the mother-effin' time, but I converted to the practice of grinding my own whole beans, because, I could immediately taste how much richer and smoother it was.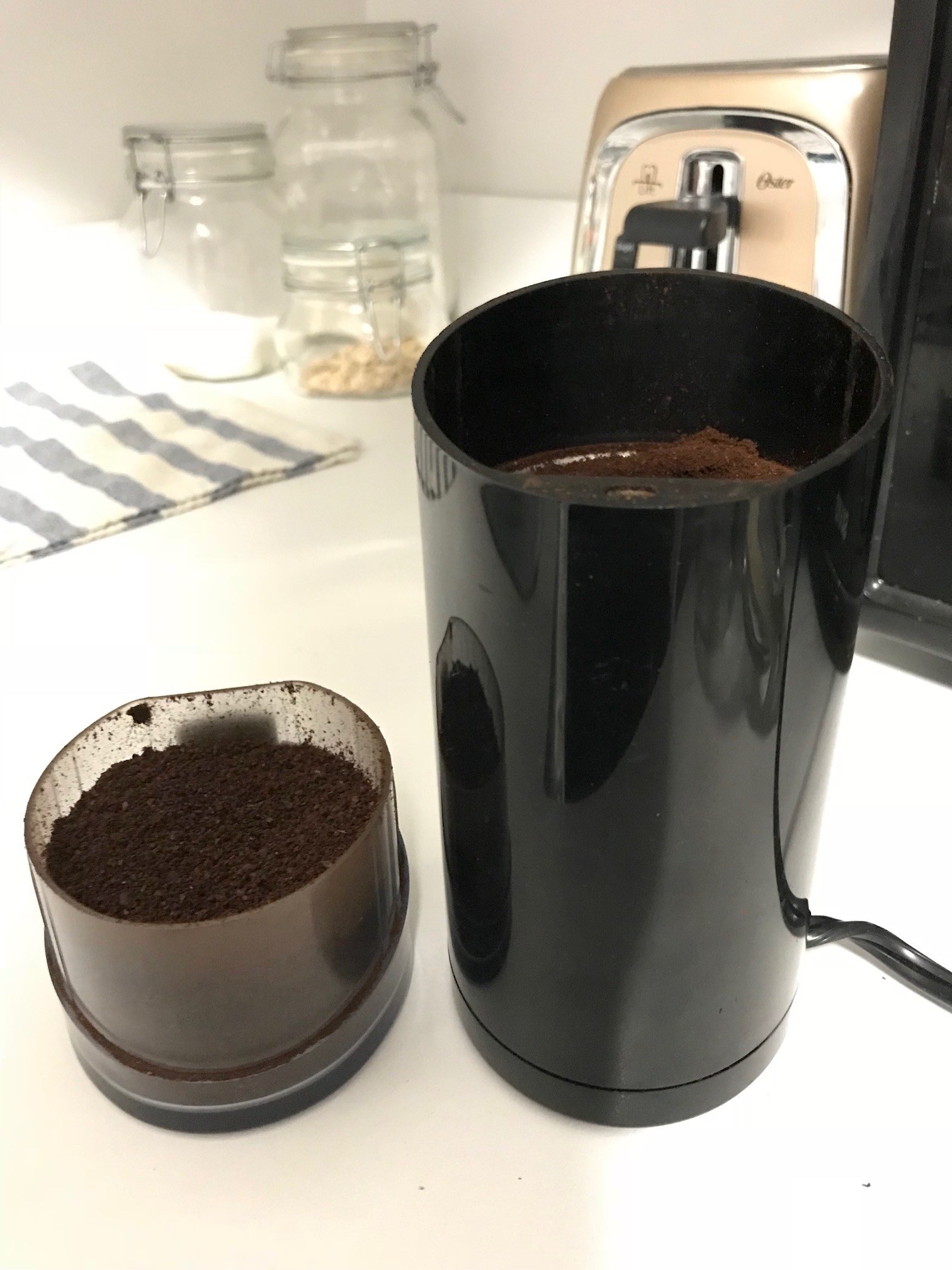 To clean it, all you have to do is wipe it out with a paper towel, and it barely takes up any kitchen real estate: When I'm done grinding 😏, I just tuck it back inside one of my cabinets.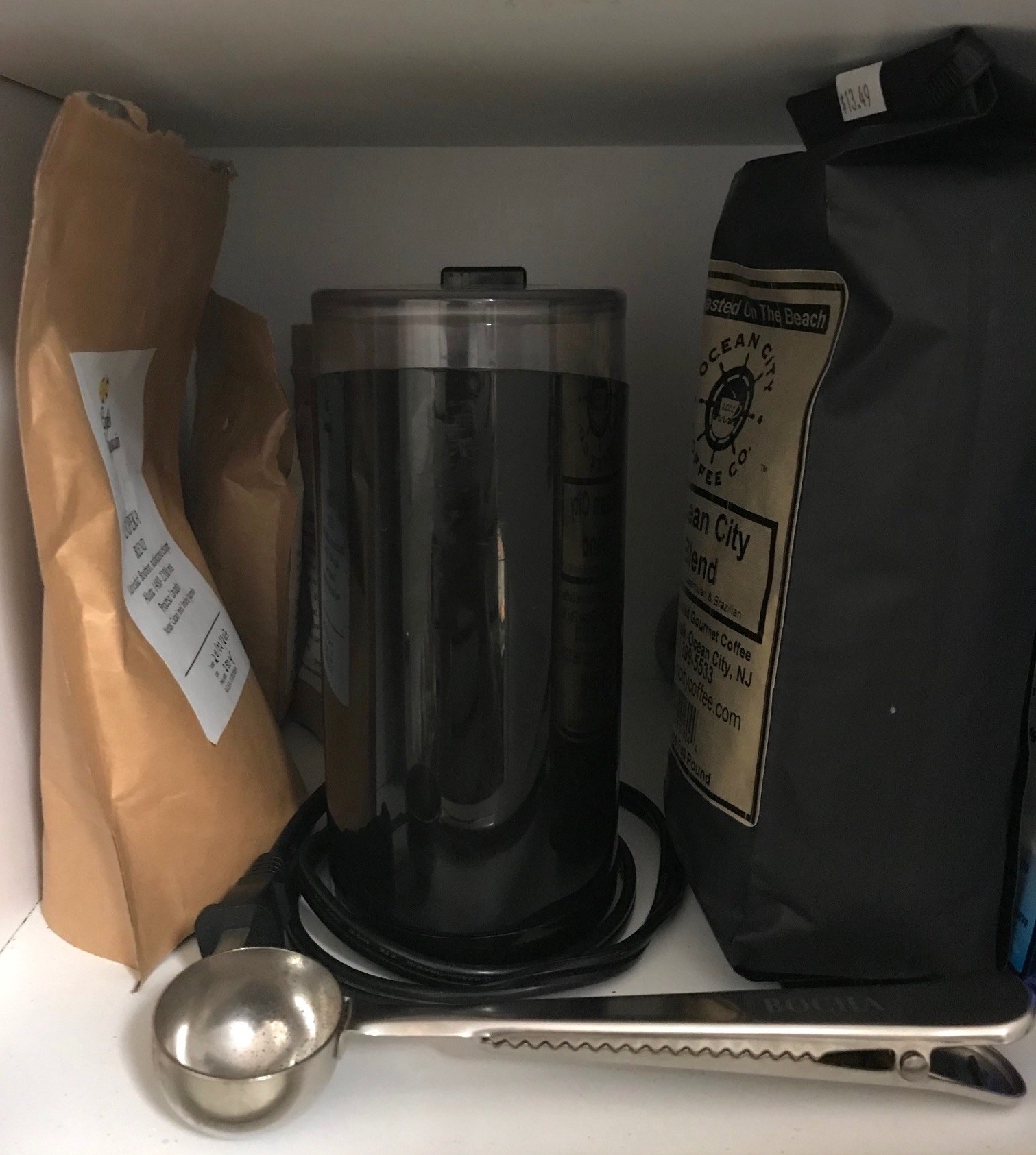 This thing has a 200-watt motor and stainless-steel blades, so it's powerful enough to grind 3 ounces of coffee beans into a fine powder in literal seconds.
You can also use it to grind up herbs, spices, seeds, and nuts for different recipes, like Amazon user Lady Phoenix does — one of 9,000 customers who gave it at least four stars.
Oh, and it is DURABLE — I've had this tiny grinder for three years and it still gets the job done. (Here it is next to a banana for scale.)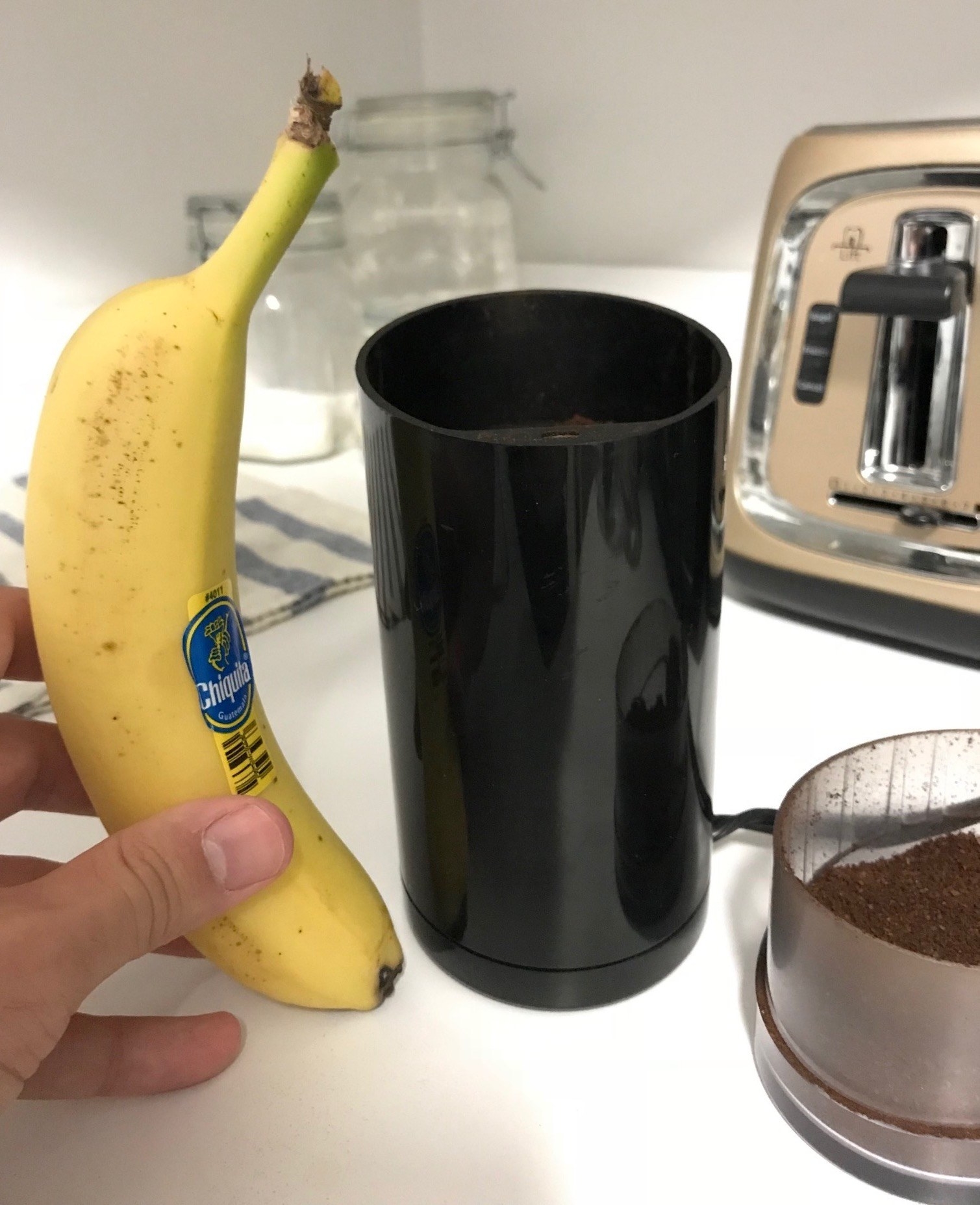 Moral of the story: Buy this electric grinder so you can finally have the whole-bean coffee that 👏 you 👏 deserve 👏.