1.

Scandinavian pop wizards Robyn and Röyksopp will be touring together in 2014.

Stian Andersen

This is the BEST news. They'll be playing venues and festivals in Europe, North America and unspecified other locations (details of the actual dates will be announced later this week.)
2.

AND they're in the studio together recording new music.
Robyn
@robynkonichiwa
We are making music again. #royksopprobyn @royksopp…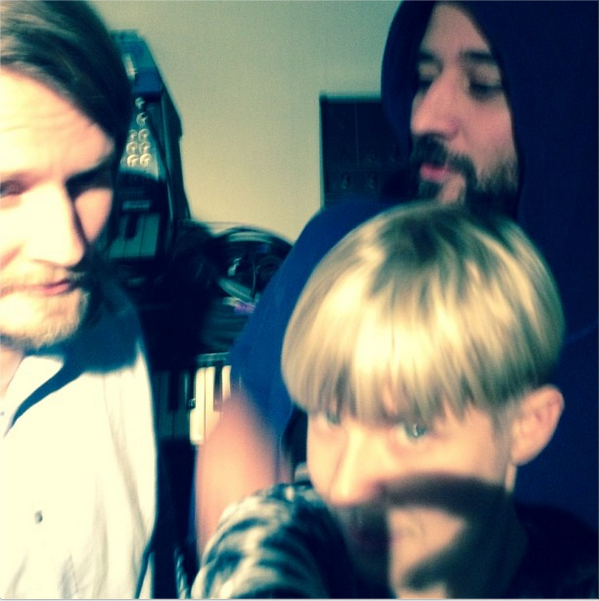 / Via
3.

Their management released some words going into a bit more detail about the tour:
Röyksopp and Robyn have announced their plans for a joint tour during the summer of 2014. The "Röyksopp & Robyn Do It Again Tour 2014" will head across Europe, North America and points beyond, stopping at carefully selected venues around the world.

Robyn and Röyksopp have a long history of working and performing together. They collaborated on 2009's "The Girl and The Robot," (from Röyksopp's album Junior) and again on 2010's "None of Dem" (from Robyn's album Body Talk). They have also played live together several times, notably at the iconic Hollywood Bowl in Los Angeles in 2011, and most recently, Robyn joined Röyksopp onstage in Trondheim, Norway. Röyksopp and Robyn are currently working together in the studio.

Says Robyn, "Playing this music live with Svein and Torbjørn is going to be wildly fun!"

Add Svein and Torbjørn from Röyksopp, "We look forward to basking in the warm glow that is Robyn's presence. We predict one helluva ride." The first festivals and dates will be announced this week.
Tom Phillips is the UK editorial director for BuzzFeed and is based in London.