1.
Orlando Bloom, Romeo and Juliet 2.
Elisabeth Olsen, Romeo and Juliet
Downtown and off-Broadway, Elisabeth Olsen (the lil' sis of Mary-Kate and Ashley) is also tackling Shakespeare's epic love story.
Classic Stage Company, beginning Sept. 27, opening Oct. 16.
3.
Bill Crystal, 700 Sundays 4.
Zachary Quinto, The Glass Menagerie
Spock trades in the Enterprise for the Great White Way by taking on Tennessee Williams' classic alongside Broadway vets Cherry Jones, Celia Keenan-Bolger, and Brian J. Smith.
Booth Theatre; opening Sept. 26.
5.
Mary-Louise Parker, The Snow Geese Ethan Hawke takes on The Bard in yet another production (Alan Cummings brought the show to Broadway last spring and played EVERY role!) of Shakespeare's classic.
Vivian Beaumont Theater at Lincoln Center; beginning Oct. 24, opening Nov. 21.
7.
Daniel Craig, Betrayal
James Bond is back on Broadway (he made his debut in 2009 when he appeared with Hugh Jackman in the play A Steady Rain).
Ethel Barrymore Theatre; beginning Oct. 1, opening Nov. 3.
8.
Rachel Weisz, Betrayal 9.
Patrick Stewart, No Man's Land & Waiting for Godot 10.
Ian McKellen, No Man's Land & Waiting for Godot 11.
Billy Crudup No Man's Land and Waiting for Godot
Oh yeah, Watchmen star Billy Crudup also appears alongside Stewart and McKellen.
Cort Theatre; beginning Oct. 26, opening Nov. 24.
12.
Jeff Goldblum, Domesticated
Dr. Malcolm joins Broadway vet Laurie Metcalfe (of Roseanne fame) in Lincoln Center's new off-Broadway play by Bruce Norris about a politician whose marriage becomes the center of a national scandal.
Mitzi E. Newhouse Theater at Lincoln Center; beginning Oct. 9, opening Nov. 4.
13.
Sarah Jessica Parker, The Commons of Pensacola 14.
Mandy Patinkin, The Last Two People on Earth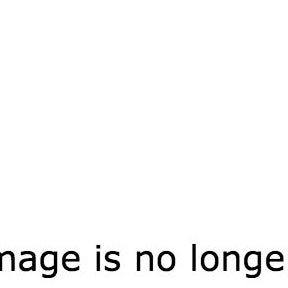 Mandy Patinkin, aka Saul Berenson, takes a break from the small screen and Homeland to revisit his theater roots off-Broadway in an apocalyptic tale of the last two people on Earth who discover the common language of song and dance as they trace the fall of mankind through the music of Rodgers and Hammerstein, Sondheim, R.E.M., and Queen.
Classic Stage Company; beginning Dec. 14.