The publication of a new scientific study does not usually bring about accusations of libel, alleged death threats, and unprofessionalism.

But in the last three months, a trial into a strange, divisive therapy for a mysterious illness has sparked exactly that – as well as boosting interest in the therapy itself, the Lightning Process, a controversial, much-hyped, and much-despised programme that devotees describe as a miracle and detractors call a pseudoscientific cult.
The Lightning Process has gained attention for claiming to alleviate chronic fatigue syndrome (CFS), also known as myalgic encephalomyelitis (ME), an unexplained and devastating illness. It manifests as not simply profound tiredness but also crippling pain, especially after exercise, and a near paralysis of muscles that can persist for days at a time. There is no known cure. It can last for years, or decades, or the remainder of a life.
Sufferers are often confined to their rooms or beds, unable to walk. It often appears to follow a viral infection, but no one knows why, or what causes it; it is diagnosed only when the symptoms persist for a period of months and no other cause is found.
Sophie Waterhouse was diagnosed with CFS/ME in 2010. First she had glandular fever, or mononucleosis, an unpleasant viral infection that is often followed by several months of profound fatigue. She was 30 years old at the time, and hugely active.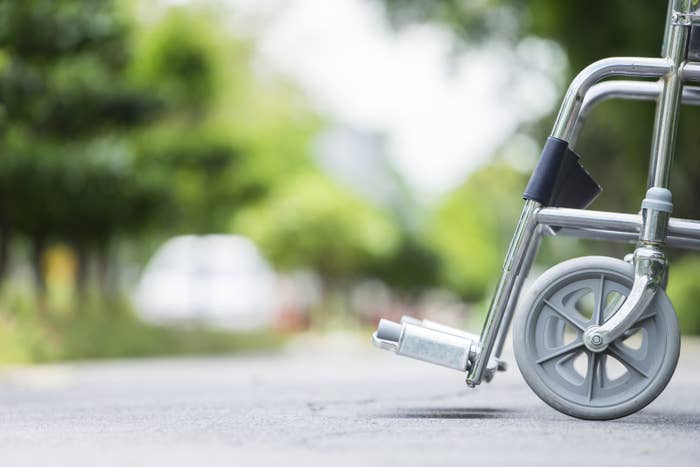 "I refused to accept I was ill," she told BuzzFeed News. "I carried on doing triathlons and competitive racing. I carried on working hard and partying hard."
And then, suddenly, she couldn't. "I couldn't move," she said. She had to quit her job in recruitment. "I had a really successful job, a really successful career," she said.
Less than a year later, she began the Lightning Process, a private three-day course costing several hundred or sometimes thousands of pounds. Its practitioners are keen to say it's not a treatment but a training, and – in some cases – it has apparently removed the symptoms of CFS/ME altogether. More than 20,000 people have used it worldwide, according to its practitioners. Endorsements from the MOBO-winning singer Laura Mvula and the former England rugby player Austin Healey are prominent on the programme's website; elsewhere it links to a glowing report by the TV presenter and Childline founder Esther Rantzen, who says it rescued her daughter from 14 years of the disease. (Rantzen also used it herself to prepare for her appearance on the reality show I'm a Celebrity, Get Me Out of Here.)

The Lightning Process was developed by a British man, Phil Parker, in the late 1990s. Parker is a former osteopath and hypnotherapist who was once a teacher on a course that claimed to teach people how to heal illnesses using spirit guides and tarot cards, but who is now doing a PhD in health psychology.

The process, or its practitioners, have made some dramatic claims about its effectiveness. At least one practitioner's website used to say that it could "help you to completely recover permanently" from CFS/ME with "no possibility of relapse", and that patients can "achieve full recovery no matter how severe your symptoms are". Those claims are now gone but are visible on web.archive.org, and were recorded at the time by the charity Invest in ME.
Parker's own websites apparently used to make similar claims. According to the charity 25% ME Group, Parker's website once said the Lightning Process allowed patients "to automatically, easily and effectively stop those thought patterns" that he said were "always present" in ME. And lightningprocess.co.uk, which was described as Parker's personal website, said it contained "stories of those who inspired me with how they used the mind body connection to get over ME/CFS, MS, Depression, Anxiety, Chronic Pain and Eating Disorders and much more".
However, none of these claims are still available on the internet. The Advertising Standards Agency (ASA) issued two rulings against Parker and his companies in 2012 and 2013, saying his websites gave the misleading impression that the Lightning Process could cure or treat CFS/ME and other conditions. Other Lightning Process practitioners have changed the claims on their websites following complaints to the ASA – the most recent was just last month – that the ASA either upheld or resolved informally. Parker told BuzzFeed News the claims on his websites were "quite reasonable – we think the Lightning Process may help some people with chronic fatigue, some of the time", and said it was based on a survey of patients that found that 81.3% of patients had improved, and anecdotal stories.
"We think the Lightning Process may help some people with chronic fatigue, some of the time"
Despite this, until this year there were no scientific controlled trials providing evidence for the process at all. But in September, the first randomised controlled trial looking at the effectiveness of the Lightning Process for CFS/ME was published. It appeared to show that it did work for some young people. (In randomised controlled trials – often described as the "gold standard" of medical research – subjects are randomly divided, with half given the treatment and half given a "control" treatment, to see which works better.)

The study, known as the SMILE trial, was widely publicised, mentioned on BBC Radio 4's flagship news show the Today programme and in several newspapers. One charity, the ME Association, told BuzzFeed News it had seen a spike in discussion about the Lightning Process in the wake of its publication.
But far from ending debate about the secretive therapy, the trial inflamed it. Not one of the CFS/ME charities – Action for ME, the ME Association, the 25% ME Group, ME Research UK, and Invest in ME – BuzzFeed News has spoken to welcomed its findings; they were all deeply wary. Several experts expressed profound concern over how the trial was conducted.
BuzzFeed News spoke to the researcher behind the trial – who says she has had death threats as a result – and five people who have used the Lightning Process. Their experiences of it differed dramatically.

The details of what goes on in Lightning Process courses is not made public – the website states little beyond the fact that mental techniques, "postural exercises", and movements are taught in a classroom style. Even the methods of the recent scientific trial do not describe what it involves. But the patients we spoke to told very similar stories, which also matched the stories of others on the internet. It is based on a combination of osteopathy, hypnotherapy, and "neuro-linguistic programming", or NLP.
"I was pretty nervous when I went in," said Paul (not his real name), a 28-year-old journalist. "There were about seven of us, all looking super decrepit. And you start doing this routine."
The routine involves putting mats on the floor, each with circles drawn on them. "One had STOP written on it," said Joan McParland, a Northern Irish woman and founder of Hope 4 ME & Fibro NI, a charity for sufferers of CFS/ME and fibromyalgia. "And you say out loud, 'Stop, you have a choice.' And the next one says CHOICE, so you move off STOP on to CHOICE.
"And then there are two circles in front of you: THE PIT and THE LIFE YOU LOVE. So obviously you choose THE LIFE YOU LOVE."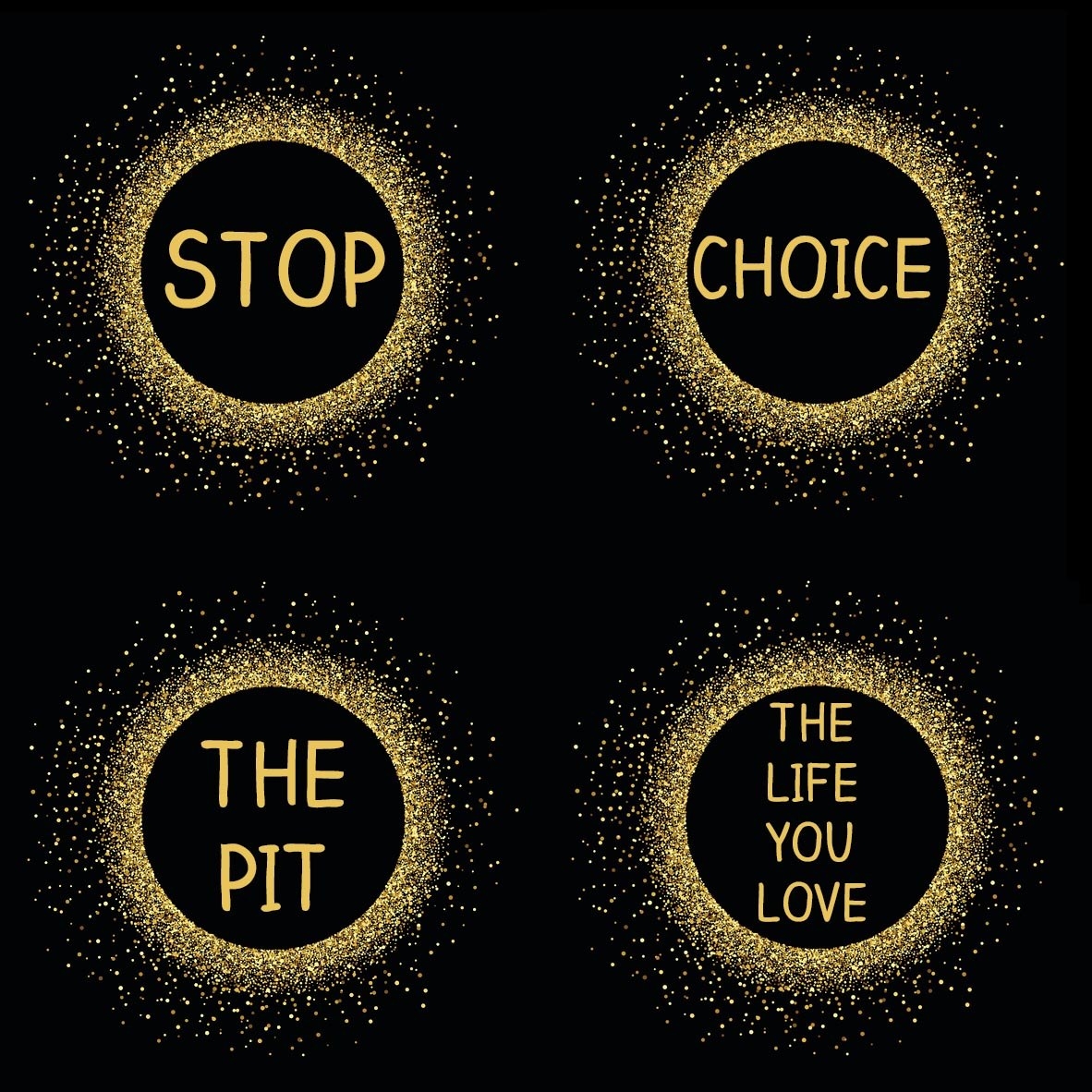 As well as that, patients are encouraged to change the language they used about their disease: "They tell you to stop talking about things that 'I have' or that 'I am'," said Paul. "Instead of saying 'I'm incredibly tired," you'd say 'I am doing fatigue.'" Then, he said, the patient would "move to one side and say 'STOP' and try to do this powerful physical stopping motion, which should give you some physical sense of relief, or improvement."
Patients would also use vocal affirmations: Examples patients gave BuzzFeed News included "I am a powerful genius" and "I am strong like a tree". The process takes perhaps three minutes, and patients are told to do it every time they feel their symptoms coming back. McParland said: "You're told, 'Every time you have a negative thought, say, Oh my god, I have no energy or I have dizziness or I can't get out of the bed, get your circles out, get on the floor, say STOP to the negative thoughts! Choose THE PIT or THE LIFE YOU LOVE, blah, blah, and this is how you get cured."
"Instead of saying 'I'm incredibly tired," you'd say 'I am doing fatigue.'"
As well as the process itself, patients are told about the theoretical basis of the process. The idea is that the brain's "fight or flight" response – the "physical emergency response" or PER, as the Lightning Process website describes it – becomes hyperactive, causing it to release too much adrenaline and interfere with the immune system. The Lightning Process, according to its promotional material, teaches you "how to spot when the PER is happening and how you can calm this response down, allowing your body to re-balance itself".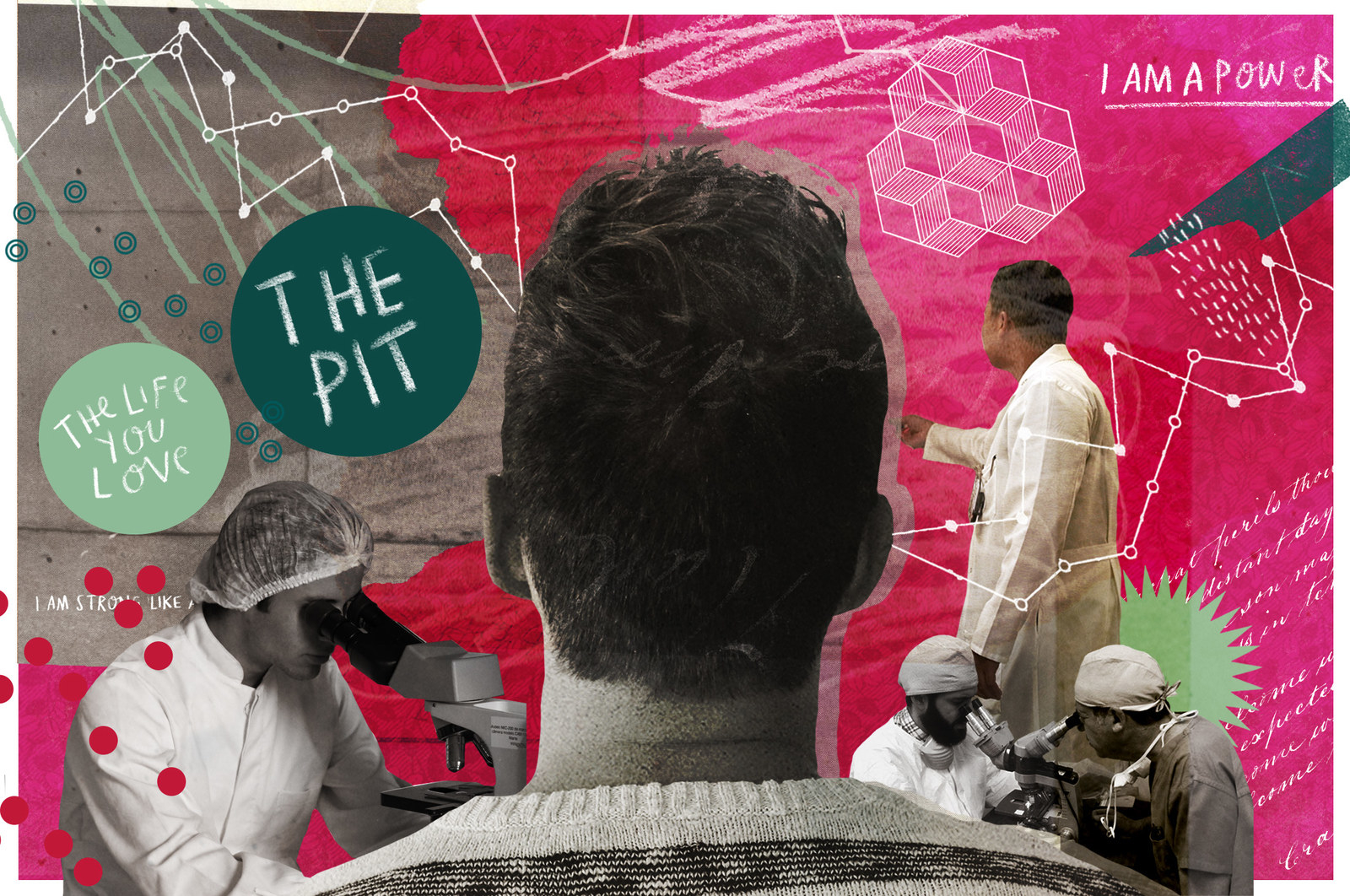 Several people described the Lightning Process as "a cult", an accusation Parker strongly denied to BuzzFeed News. "They brainwash you," said Waterhouse. "Like a cult." "It is culty and very dangerous," said McParland, who described it as "self-hypnosis". Even Michael (not his real name), a man in his late thirties who says the Lightning Process saved his life, said succinctly: "Looks culty, feels culty." Paul, however, said it was "kooky" but that he didn't get the sense of "cult-like piousness" that others had.
Patients report being told that they should keep quiet about the process itself; a couple even say they were told to dissociate themselves from people in their lives who are sceptical of it.
"They brainwash you. Like a cult."
Jamie (not his real name), a man in his early thirties who was diagnosed in 2009 after three years of illness, said: "We were told that if we have friends who don't believe in the process, then maybe don't associate with those friends any more, because they might be stopping your recovery." McParland said she had been told that "negative people in your life will bring you down", and had been warned not to start the patients' charity she dreamed of founding. Waterhouse said: "They told you not to talk to anyone about it, not to show them what the process is. It would inhibit your desire to do it because people might be sceptical."

Parker denies that Lightning Process practitioners do this. "That would be crazy," he said. "If you're doing something that you're excited about and people are super negative about it, maybe you'll go 'I won't talk to them about it', but we'd never say 'divorce your wife'."
Some patients also say they are blamed for their own failure to get better. "They tell you it's your fault if it doesn't work," said McParland. This is not a new accusation: Some of the young patients spoken to in a qualitative study of the Lightning Process published in 2012 reported "feelings of being blamed if the treatment didn't work".
Again, Parker strenuously denies this. However, application forms for the Lightning Process reportedly used to include the disclaimers "I accept full responsibility for the effects of applying or not applying the Lightning Process to my life" and "I understand that learning the Lightning Process in itself does not guarantee me good results, because I alone am responsible for applying or not applying it".
Now the application forms have a much more toned-down version: "It is then up to the student to apply the lessons for themselves in order to achieve the benefits. If the student doesn't apply the training, then they will naturally see very little benefit." However, the old version is still partially visible in cached Google results on a practitioner's site.
"If the Lightning Process can treat and restore people with depression, tics, Tourette's, multiple sclerosis, obsessive-compulsive disorder — it's Nobel Prize material."
Jamie raised another concern. One of the other patients at the clinic he went to in 2009 didn't have CFS/ME but multiple sclerosis, a disease of the nervous system that can lead to severe disability. "The thing that sticks in my mind, because I was so disgusted by it, was the sight of the guy with MS struggling to jump around on the mat, half in tears, doing a jump, saying to himself 'I'm strong like a tree'," Jamie said.

Claiming to be able to treat many different conditions with the same treatment is often a sign of pseudoscience, Dr Charles Shepherd, the medical adviser to the ME Association charity, told BuzzFeed News. "In all seriousness, if the Lightning Process can treat and restore people with depression, tics, Tourette's, multiple sclerosis, obsessive-compulsive disorder, the list goes on, in a matter of three days – it's Nobel Prize material. The NHS would save billions."
Parker said Lightning Process practitioners do work with people who have MS, but that they don't claim it works for everyone. "If you have MS and are wondering whether the Lightning Process can fix it, I would say, 'Well, we've had some success in the past, but also some people have had no change whatsoever.' So maybe there's something going on here, but there's no guarantee it will make a difference."
It's easy to see why the promise of the Lightning Process is so appealing to people with CFS/ME. "They give you buckets of hope," McParland said. "They hype you up so much. And with this disease, you don't have much hope."
McParland had been ill for a long time. "At that stage I was about 10 or 12 years sick," she said. In October 1999 she had a viral illness, and it led to ME. "You never recover." So around 2011, she heard of the Lightning Process through word of mouth, and got in touch. She was called back soon afterwards. "We were told we'd have a life-changing weekend," she said. "They know all the right buzzwords to say.
"They're very good on the phone, and by the time you've finished the 15-minute phone call you're all geed up that you're going to get better." The phone call is not just selling the Lightning Process to the potential patient; "it's to see if you're a suitable candidate" for the treatment, said McParland.
Waterhouse's experience sounds similar. "You're willing to try anything," she said. "You're in an incredibly vulnerable state. You're desperate, because every doctor is turning you away and can't help you.
"And these people tell you that they can help you, when you're at your absolute worst."
BuzzFeed News also heard two stories of remarkable recovery after the Lightning Process. Michael, who works in the media, underwent it in 2007. He had been confined to a darkened room, hypersensitive to light; he lacked the strength to walk, and had contemplated suicide, having heard stories of people being sick with CFS/ME for decades.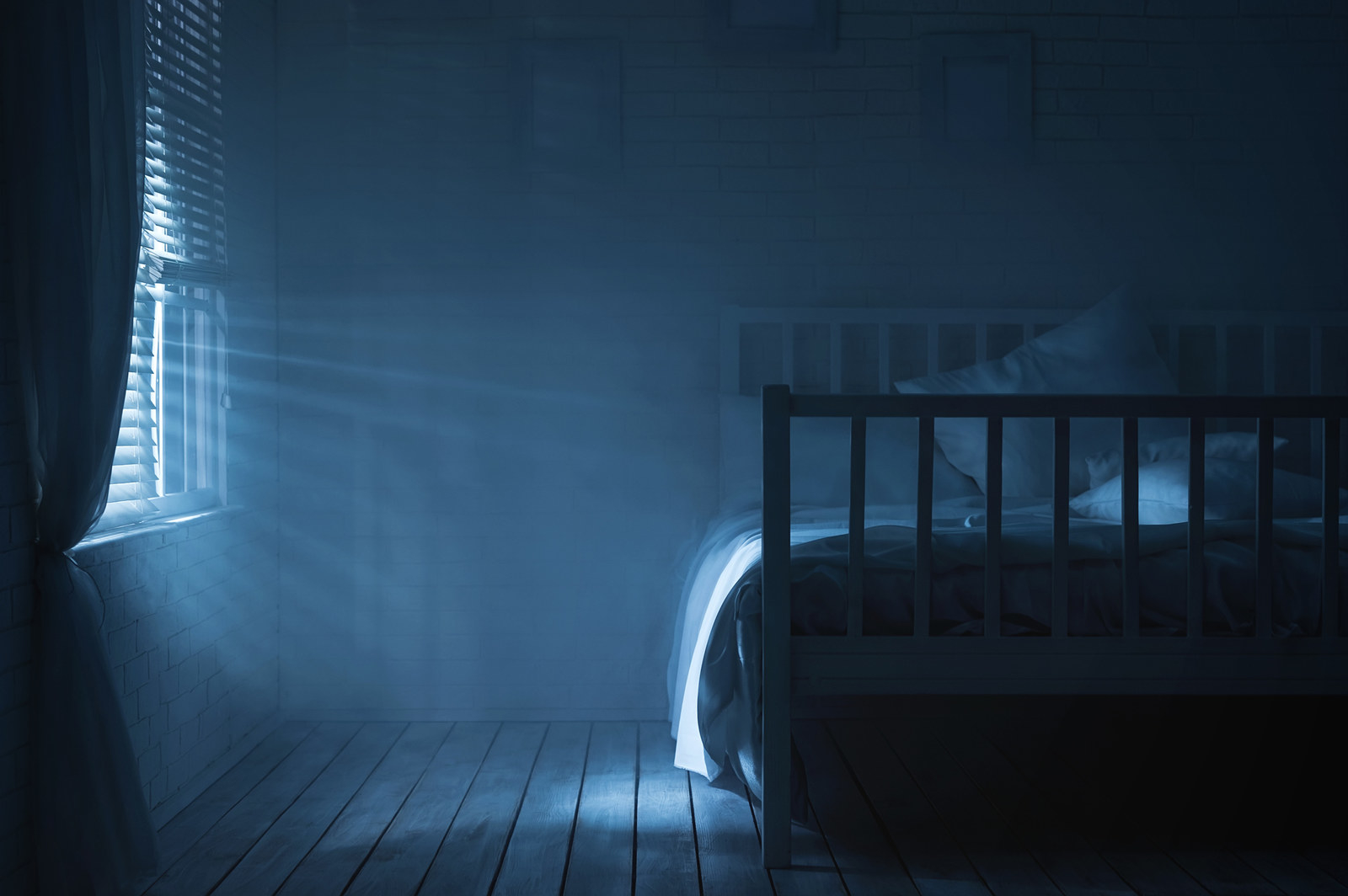 The Lightning Process, he said, turned him around, almost immediately. "It made me better," he told BuzzFeed News. "Better than I was before." He had suffered from depression and anxiety before being struck down with CFS/ME; now his depression is gone and his anxiety, he said, is "minimal".
Paul said something similar. "It had an effect within a couple of days," he told BuzzFeed News. When he went along for treatment, about two and a half years ago, he had been bedridden for months; he was living with his parents. "I'd got this weird thing where my legs kind of stopped being able to function when I walked," he said. He, like Michael, had been terrified of the disease lasting the rest of his life: "The internet is full of horrible, horrible stories about chronic fatigue," he said. "About how it can last forever, about how people have it for years and years and years."
But after his first day of the Lightning Process, he left the building on foot. Two weeks after the end of the course, he went back to work. Would he use the word "cured", BuzzFeed News asked? "Yeah," he said, "100% cured."
"Would he use the word "cured"?"100% cured."

The story of the SMILE trial began in 2010, when Professor Esther Crawley of the University of Bristol got permission to carry out a randomised controlled trial into the Lightning Process. She looked at the "clinical and cost-effectiveness of the Lightning Process" in children with CFS/ME, taking about 100 young people and dividing them up at random into two groups. One group had standard medical care, and one had standard medical care plus the Lightning Process. The study found that children who also had the Lightning Process reported better physical function and school attendance than those who just had standard care. It also found that these improvements lasted – the children were followed up after a year, and were still doing better.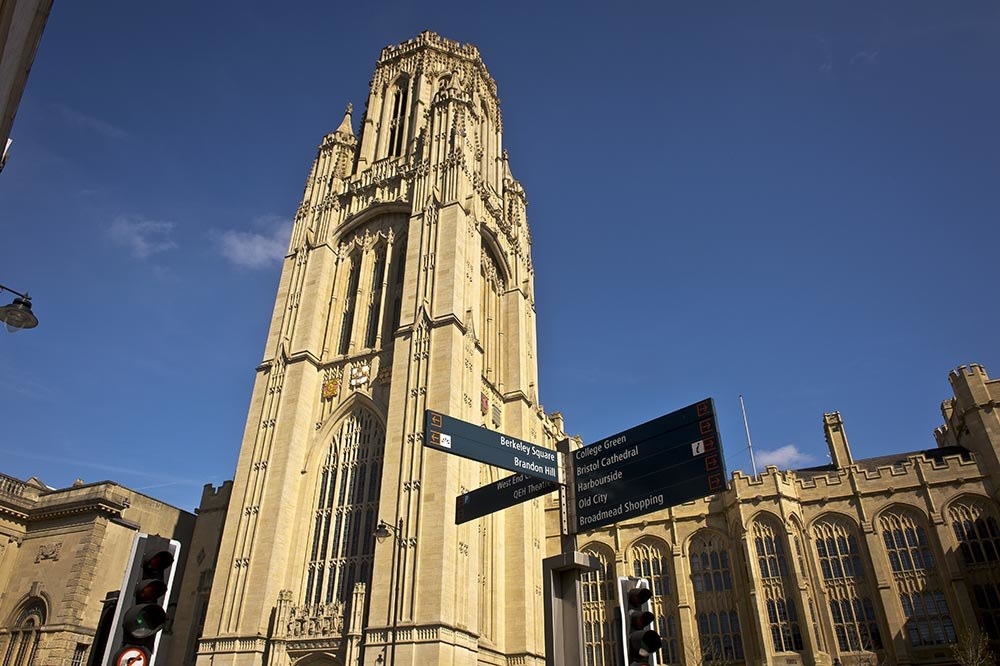 But charities have been concerned about the study from the start, they have told BuzzFeed News. First, several patients and charities said it was unethical to do the first trial of an untested procedure on children. A spokesperson for 25% ME Group told BuzzFeed News: "We are definitely 100% against the SMILE trial. We are extremely worried about what they're doing with children in this area." They expressed concern when the trial was proposed as did other charities including the Young ME Sufferers (TYMES) Trust and the ME Association. Crawley says she doesn't understand why the charities are so negative, but that the children in her clinic and their parents were keen that the trial be done.

There has been historical mistrust of research into CFS/ME, including controversy over another divisive trial, a study into "graded exercise therapy" that helped lead to the NHS recommending that therapy for CFS/ME sufferers. The PACE trial, as it was known, was savagely criticised by some patients and academics amid accusations of bad trial design and other poor practices. The trial's authors still stand by it, as does the Lancet journal that published it in 2011.
When the SMILE study was published, many had similar concerns. Jonathan Edwards, professor emeritus of connective tissue disease at University College London, told BuzzFeed News the fundamental problem was that the research was "unblinded, with a subjective outcome".
In the highest-quality medical trials, subjects are "blinded" – they don't know whether they're getting the treatment that's being tested, or what it's being tested against. It helps stop the results being biased in favour of the treatment. If you can't blind the trial, said Edwards, then it's important to ensure that you measure something that can't be affected by patients' perceptions. "You can have an unblinded trial and measure everyone's blood sodium concentration at the end," he said. "They can't do anything to their sodium concentration, so it doesn't matter if they know whether they're getting the treatment or not.
"And the other way around is fine: If you blind everything so they patients don't know if they've had the treatment, then you can use a subjective measure. But you can't have an unblinded trial and a subjective outcome." But the SMILE trial was unblinded, and Edwards also pointed out that the primary outcome that was measured was changed from an objective measure, school attendance, to a questionnaire. Edwards said such self-reported measures are often prone to bias, as subjects give the answers they think they are expected to give. For that reason, he believes, the trial is "useless".
In response, Crawley said "all the outcomes were collected as planned, but children didn't like our recommended primary outcome, school attendance, so we used disability." She added that the primary outcome measure change was made, and reported, before results were collected.
The problems were, in some eyes, made worse by the fact that the methods of the Lightning Process involve making people say that they feel better. "All this trial shows is that if you tell people to say they're better, and then ask them if they're better, they'll say they're better," said Edwards. "It's a textbook case of how not to design a trial."
He claims the SMILE trial's results also undermine the PACE trial – which also used an unblinded trial with subjective outcomes – by showing that "the same techniques can get you the same answer for a completely quack therapy based on complete nonsense like standing on pieces of paper and telling your disease to stop".

In response, Parker told BuzzFeed News that "pejorative labels such as 'quack' [are] well past their sell-by date" given that the Lightning Process "has been shown, via a peer-reviewed RCT, to have some efficacy", and that "a number of medical doctors and researchers have observed the Lightning Process – their opinion has been completely the opposite and said that it is based on sound understanding of anatomy, physiology and neuroscience".
Dorothy Bishop, a professor of developmental neuropsychology at the University of Oxford, told BuzzFeed News she was also concerned about the "wisdom of running a trial [into something] that doesn't seem to have much scientific basis and is commercial, because if you find a result you end up giving huge kudos to something that may not deserve it".
"I don't want to come down like a ton of bricks on Esther Crawley because I think she's doing her best," she said, but she was concerned about a "a mega-placebo effect".
Crawley told BuzzFeed News it was possible that there was some placebo effect involved, but that the questionnaires she used in the trial asked questions about how far you can walk and how much school you attended, rather than simply whether people felt better. She added that self-reported school attendance lined up very well with the schools' records of attendance.

The SMILE trial appears to have had concerning effects for Crawley personally. The University of Bristol has said she has experienced "significant harassment and personal abuse over several years", including "blogs/tweets and other social media posts that could be regarded as defamatory". Crawley has claimed in the press that she has received death threats.
It's far from the first time that research around CFS/ME has led to claims of harassment. One researcher, who wished to remain anonymous, told BuzzFeed News: "The last time I said anything public about CFS, I got followed around by an angry mob for about a year, on Twitter and email. Some even turned up to talks I gave, and I've heard of them turning up to people's houses or doxxing them."

"I got followed around by an angry mob for about a year. I've heard of them turning up to people's houses."
The campaigning journalist and academic David Tuller of the University of California at Berkeley – who has written for BuzzFeed in the past – has written lengthy blog posts claiming Crawley's research was flawed.

He told BuzzFeed News that Crawley had accused him of libel and harassment. A photo shared on social media of Crawley giving a talk showed a slide saying "libellous blogs", with a screenshot of one of Tuller's posts. In audio of the Q&As of another talk, heard by BuzzFeed News, Tuller asks her how he had libelled her and Crawley can be heard telling him he had been "unbelievably defamatory and unprofessional". Crawley declined to talk about the issue when asked by BuzzFeed News.
Tuller denied to BuzzFeed News that he had been libellous or threatening, although he admitted being rude. "Just because she finds what I've written offensive and obnoxious, that doesn't mean that it's libellous," he said. "It just means she finds it offensive and obnoxious."
The University of Bristol told BuzzFeed News that "private and confidential communication has taken place at a senior level between the two universities" regarding Tuller's behaviour. Professor Arthur Reingold, Tuller's superior at Berkeley, confirmed that this was the case, saying: "Both UC Berkeley and the University of Bristol believe strongly in the principles of academic freedom and the ability to engage in robust scientific debate. The two universities are also interested in seeing that such debates occur in a civil manner so that the genuine issues of scientific discovery and research methods are not lost in arguments of a personal nature."
Tuller says this is an attempt to shut down academic freedom to criticise other researchers' work. Edwards, a former colleague of Crawley's, told BuzzFeed News the letter "raises serious concerns about the probity of the University of Bristol". Bristol said it didn't feel it was appropriate to comment on this.
A freedom of information request by the TYMES Trust revealed that Bristol didn't have any records of harassment against Crawley, although the university stressed that it was aware of such harassment and the lack of records simply reflected that it didn't have a process for recording it.

In the years since their Lightning Process attendance, the patients BuzzFeed spoke to have had very different experiences. "You leave thinking, This is amazing, it's all been in my head," said Waterhouse. "And I went back to living my life as much as I could. I'd have another drink because they're telling me it's all in my head. I pushed my body beyond where it should have gone.
"And I believe that has been detrimental to me still suffering from ME nine years on, because the advice should be to pull everything back, to rest."
McParland similarly says it led to a crash. "You come home on this high, and you do try and do things that you didn't normally do," she said. "You do them for about one to two weeks, and then bang, back to square one. Even worse, because you've done more than you ever did."
Exactly why it appears to work for some people but not others is obviously not clear, but one possibility that the patients raised is that they actually had different conditions. McParland suggests that there are people who are being misdiagnosed with CFS/ME, but who in fact have depression or anxiety, and that perhaps this explains why it has an effect in some people. Edwards agrees. "In my career looking at rheumatoid arthritis, you'd get a lot of people who thought they had it but didn't," he said. "But with conditions like rheumatoid arthritis it's quite easy to tell who really has it. With ME you can't."
Peter Rowe, a professor of pediatrics at the John Hopkins University School of Medicine in Baltimore, told BuzzFeed News it was "preposterous" to suppose his CFS/ME patients could get better in three days. He thinks the diagnostic criteria in the UK, under which children can be diagnosed with CFS/ME if they've been ill for three months, and adults for four, brings a lot of people with other conditions – including depression, anxiety, and glandular fever – under the umbrella of CFS/ME. In the US, diagnosis can't happen until six months.
"Having seen people in a specialist clinic for the last 23 years," he said, "I've never seen anyone who had true ME/CFS who could get better in a weekend. It raises the question of what these folks had when they report such a massive turnaround." He thinks that since a lot of people with glandular fever get better spontaneously between three and six months after falling ill, that might also partly explain the phenomenon.
"With conditions like rheumatoid arthritis it's quite easy to tell who really has it. With ME you can't."
All the patients BuzzFeed News spoke to said the Lightning Process treats CFS/ME as a mental illness, rather than a physical one. (Parker denies this characterisation.)

The difference was that the two for whom it worked agreed it was a mental illness. "I fundamentally believe that it is a psychological condition," said Paul. "I know that's really controversial, but I think that [the Lightning Process] has hit on something that it really is like a pattern in your brain that keeps you feeling like your body is constantly attacking itself, and you can flip a switch that stops it doing that." Michael describes CFS/ME as a "physical manifestation of a psychological illness".
But McParland, Waterhouse, and Jamie disagreed. "I'd have loved it if it was a mental illness," said Waterhouse. "I'd have done the Lightning Process for the rest of my life it had worked."

Parker said the Lightning Process has had success with many people who have been sick for years, some of whom are tube-fed and bedridden. He added that "one of the ironies is that the argument with chronic fatigue is that people don't take the disease seriously, but the moment people get well, suddenly people say 'well you didn't really have it'."
Life for the patients who told BuzzFeed News they continue to have symptoms after the Lightning Process is a struggle. McParland said her "life ended at 44"; nearly two decades later, she still had to do relaxation exercises before speaking to BuzzFeed News on the phone. Jamie still struggles with fatigue and poor sleep and other problems. "I've learned to function around them," he said, but he had to quit a stressful job last year because the work was making him worse.
Waterhouse said her "whole life has changed" as a result of her illness; she said she is still single because of it, and hasn't worked for two years, since having a "massive crash" after trying to set up her own business. Not only did the process not help her, she considers it to be cruel.
"I just think it's really unfair," she said. "Telling people who have a debilitating condition such as ME that it's all in our minds, and that we should try harder. I'm the last person in the world who should try harder. That's where it's totally wrong."
CORRECTION
Professor Edwards' first name is Jonathan. An earlier version of this piece misstated his name.
UPDATE
This post has been updated to reflect clarification from Professor Crawley about the trial process used in SMILE.