The Makeup Eraser is a cloth that claims to take off your makeup with just water. No cleansers, no chemicals, none of that – just water.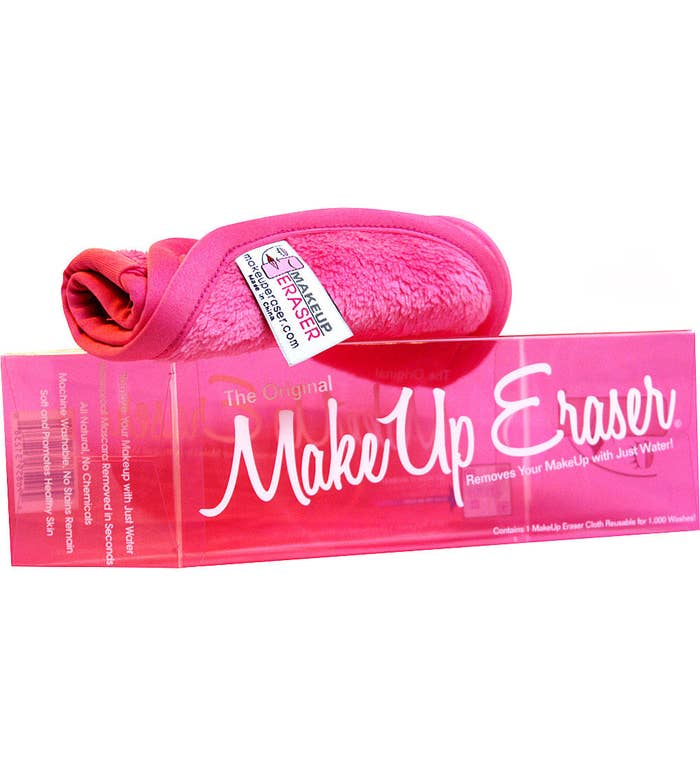 With such big promises, we were sure that a little research and a scroll through Amazon and Sephora comments would call bullshit on its grand claims. But it didn't. Rave reviews all round for the £17 facecloth:
"A miracle – has saved me a small fortune in makeup remover. I've bought them for my friends and daughters!" Review via Amazon

"I COULD NOT BELIEVE THIS ACTUALLY WORKED!!! And when you wash it all the mascara and eyeliner comes off too! (For some reason it didn't come off the first time I washed but it did the second time.) This feels so great on my face and my makeup comes right off. Don't be skeptic! It works! And it's an awesome price for what it does. This is a total game changer!! In love with it." Review via Amazon

"I thought I was losing my mind spending the money on a cloth. I watched reviews on YouTube, thinking somehow they had fixed the videos because I couldn't believe that it removed makeup. I did a full face, complete with waterproof mascara and eyeliner. It came off instantly; I will say that the waterproof bits took a bit more time, but that is to be expected. This is definitely worth the money and the investment."
Review via
Sephora
So we had to try it out and see for ourselves. First up: Tolani.
I love makeup but hate – and I mean HATE – taking it off. It's just so time-consuming, plus watching my MAC Studio Fix go down the drain makes me a little sad. I have oily skin, which suffers occasional breakouts. It's not sensitive, which means I can pretty much use anything and everything on it.
So when I first heard about this product, I was excited but skeptical AF.
When I got my hands on the product, my initial thought on the cloth was: "This looks like something you get in Poundland." The packaging is bright pink, and the cloth is an even more offensive bright pink. Although it did feel nice and soft, and had no smell (yes, I sniffed it).
To really test it out, I wore a whole load of makeup. Concealer, foundation, highlighter, lipstick – the whole shebang. I wasn't going to make it easy for the cloth.
The instructions were pretty basic: Wash the cloth, drench it with warm water, and then wipe your makeup away.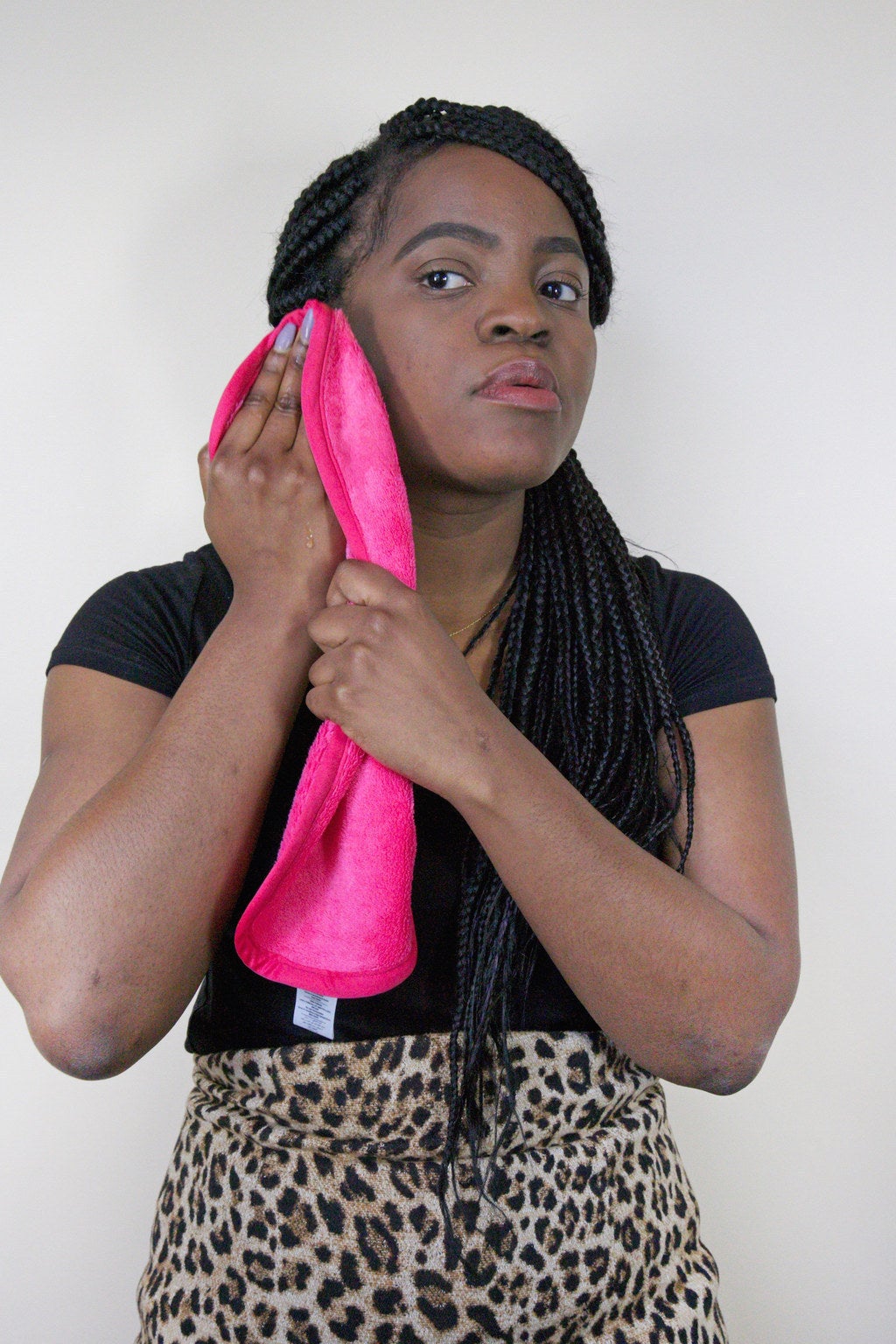 With just a few gentle swipes, a lot of my makeup came off. Still feeling slightly dubious I swept off my eye makeup, waterproof mascara, and heavy-duty brows ( I'm growing them out after my ex eyebrow lady ruined them). And to my surprise it actually removed a lot of my eye makeup without the usual raccoon-eye situation. Now I'm really freaking impressed.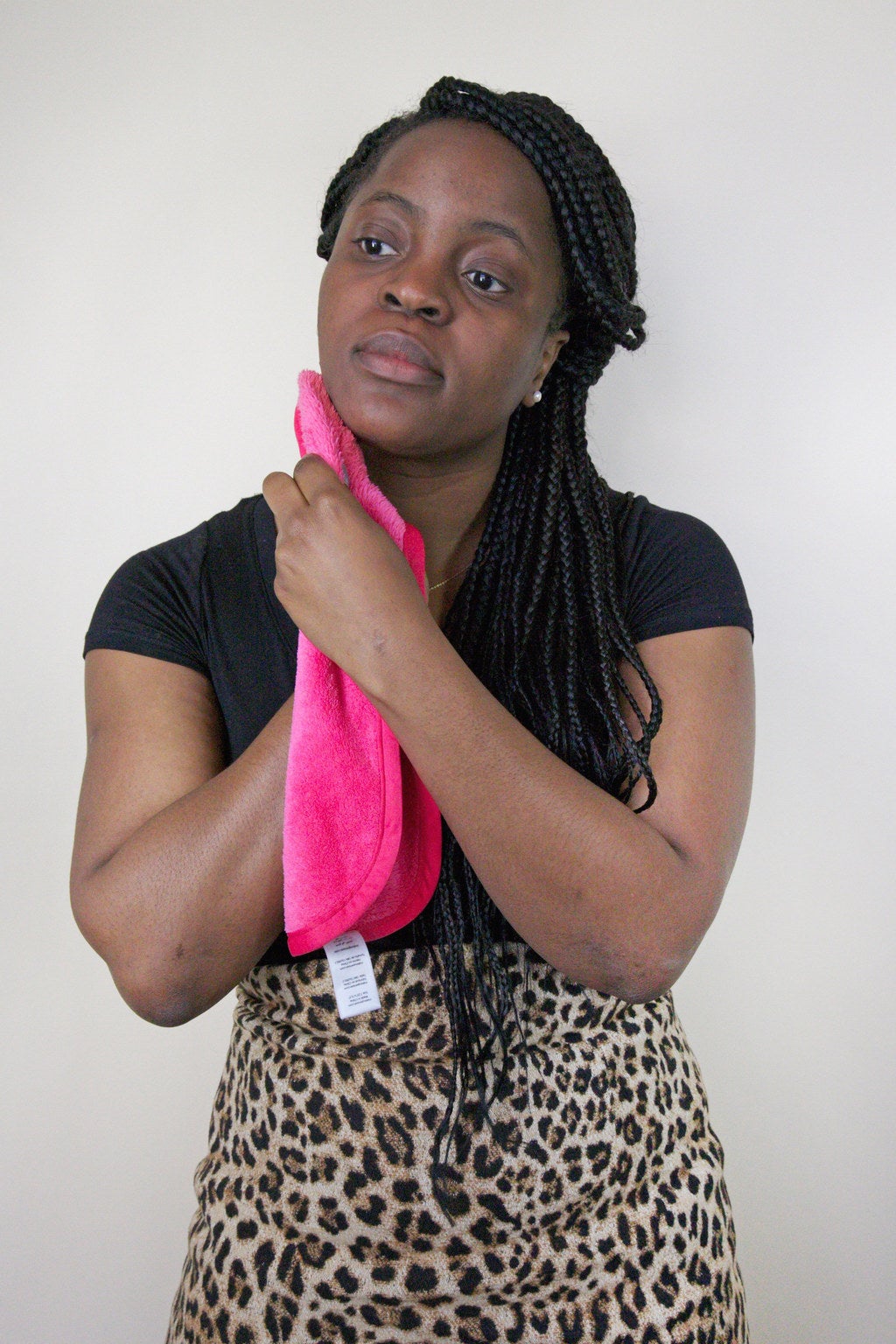 Despite my fears that the cloth was going to irritate my skin and leave it feeling crap, it was actually really gentle and I felt pretty fresh-faced after using it. I have been using the cloth for five days now, and my skin feels fine. I don't even feel the need to wash or rinse my face afterwards, although I do moisturise my skin every time.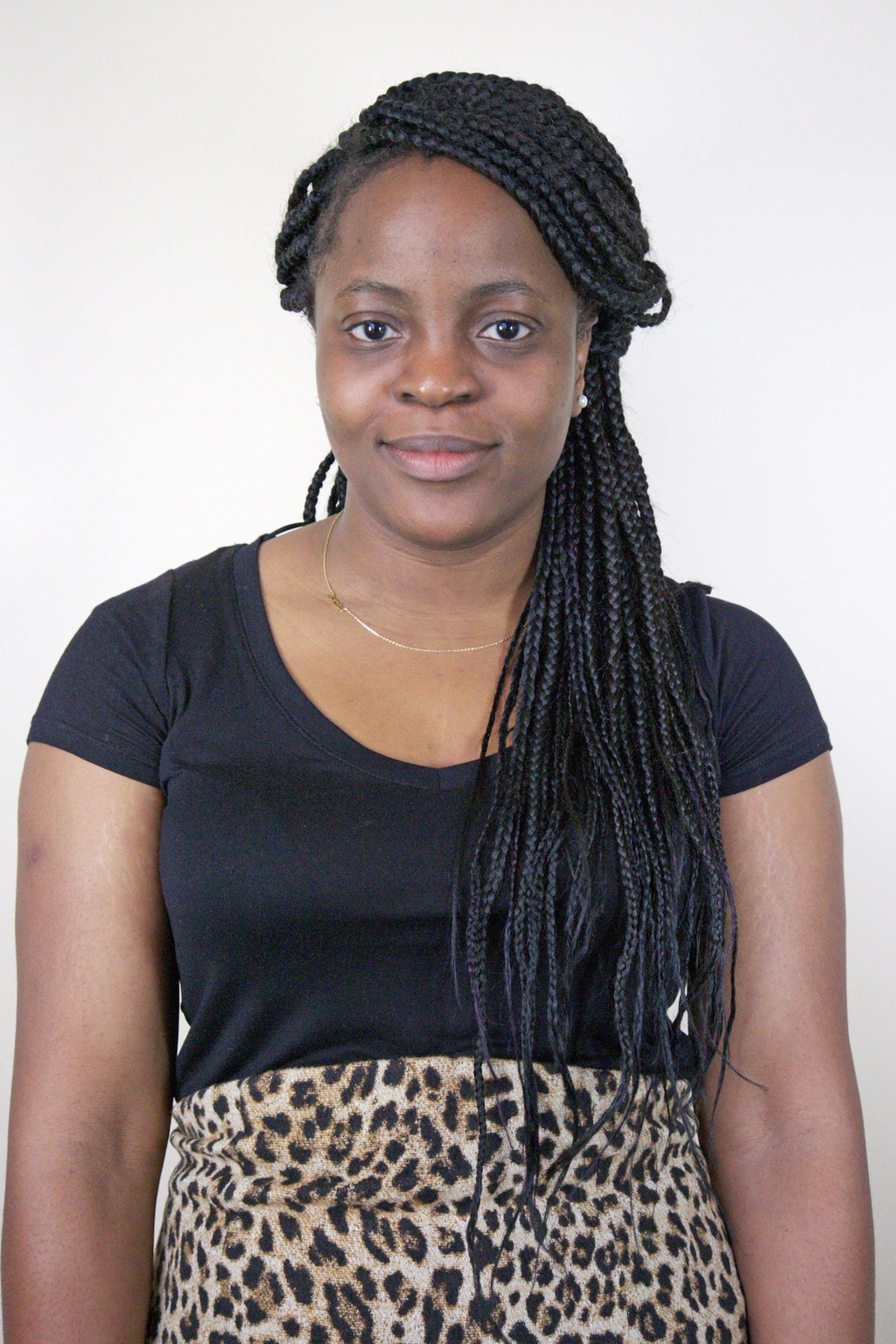 I got my colleague Chelsey to try it too, mainly because I wasn't doing this alone, plus she has a different skin type to me.
Chelsey: I'm a lazy person with sensitive skin who hates waste, so I was super keen to try a product that promised both minimal work and minimal waste.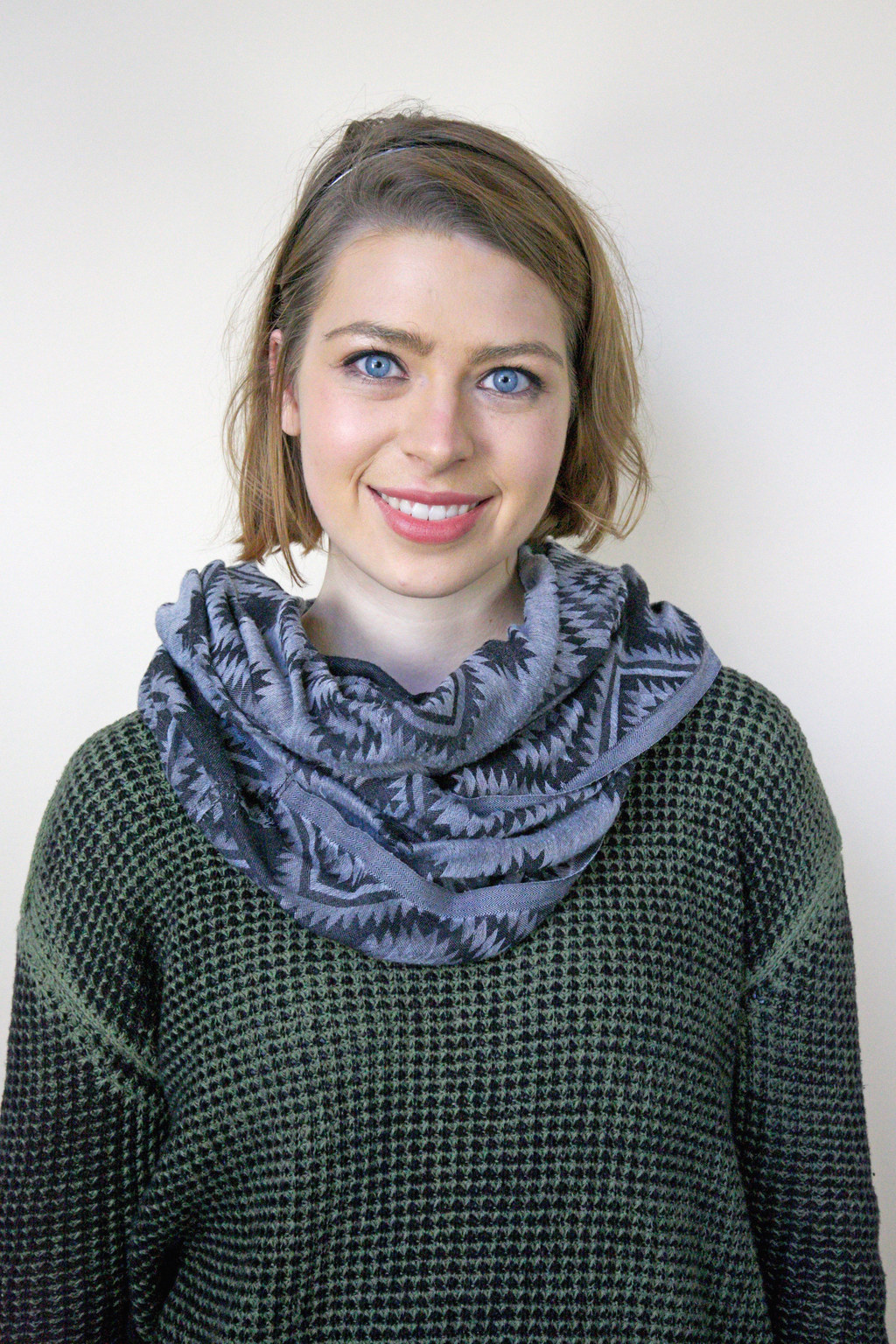 I went heavier on the day I tested the cloth; I wanted to see how it stood up to a really full face of makeup.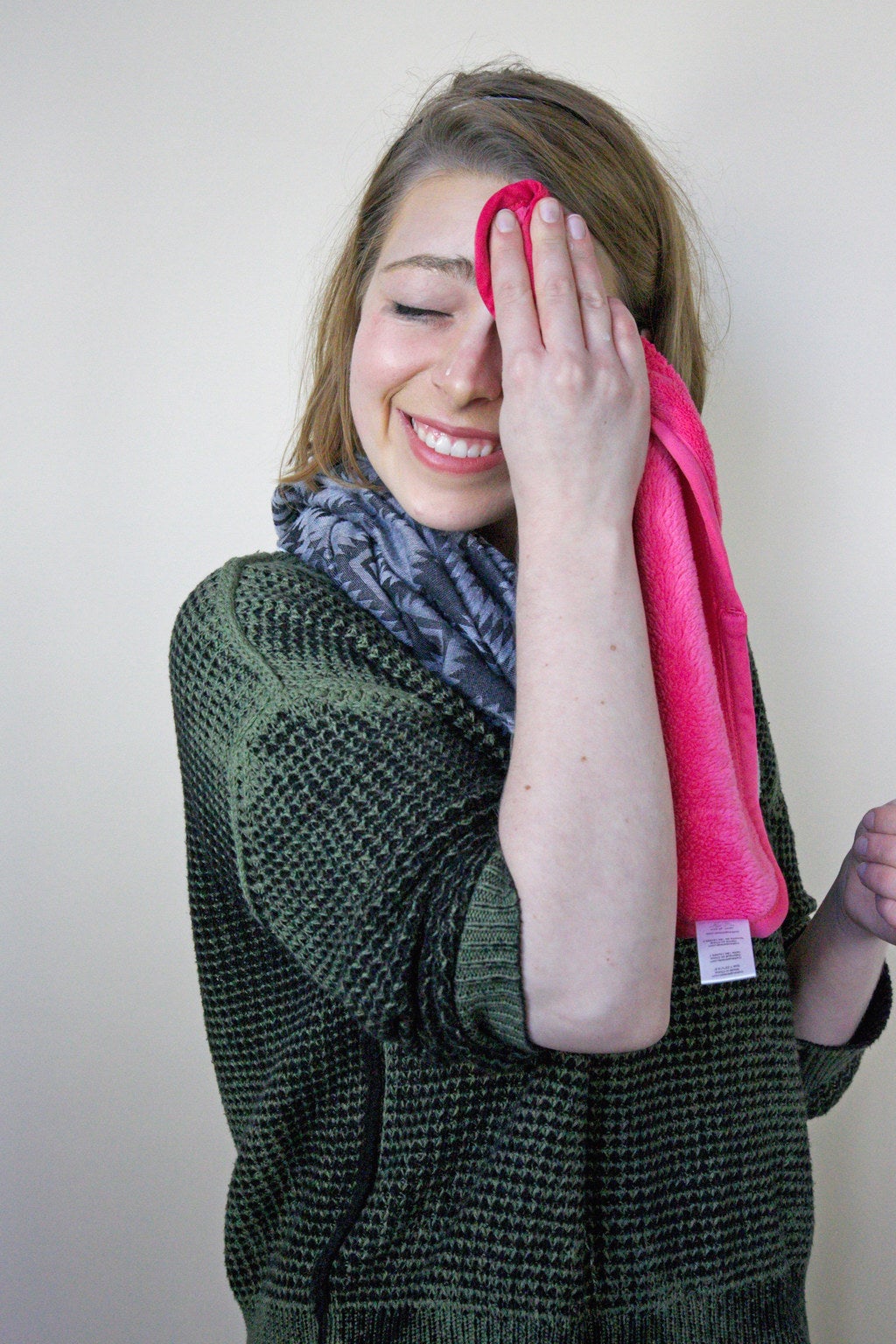 I applied foundation sans moisturiser, translucent powder, cheek and lip stain, a heavier brown shadow, and kohl eyeliner.
A combination of not lightening my foundation by about 60% with moisturiser (as per my usual) for the sake of this experiment, and layering it on in our weirdly dim office toilet, led me to a bit of a jaundice situation. I'm sorry to all those commenters I have undoubtedly offended. Forgive me, internet.
I WAS impressed that just a dip in hot water led to such an instant removal of my foundation and cheek and lip stain. The thick layer of powder, shadow, stain, and foundation came off within a minute, which was really exciting! My eyes took a bit more work, and I was a little disappointed that even after a few minutes of rubbing, my mascara and eyeliner were still visible, and I had some admittedly tiny but still present raccoon eyes.
I carried on using the cloth throughout the weekend.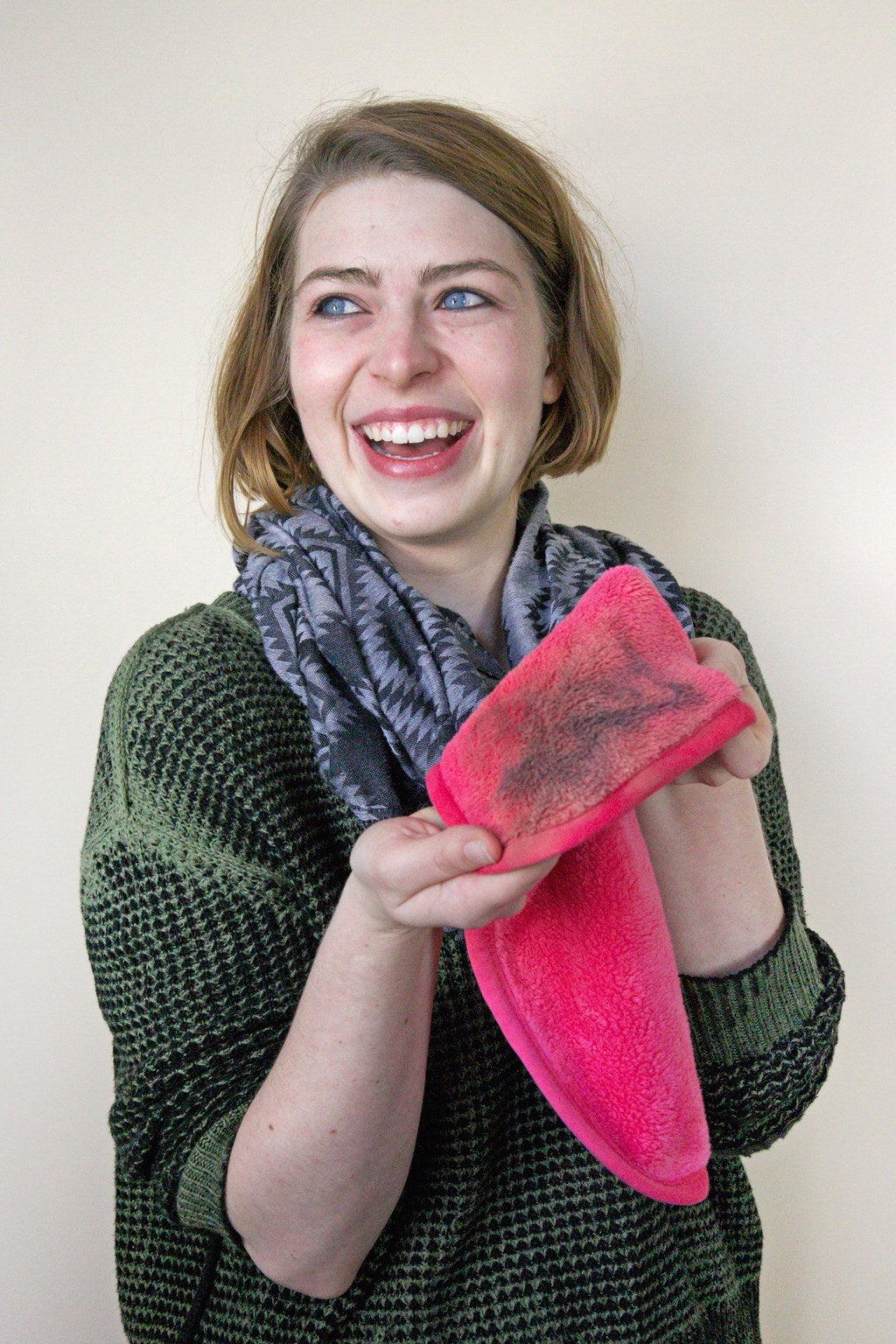 And it carried on removing my shadow, foundation, and stain, admirably, but even when I toned down my liner and mascara game, it still failed to deliver and I had to go back to cotton balls and eye makeup remover.
The best part was that the cloth was really gentle on my skin and I didn't experience any irritation or dryness beyond my usual. I applied moisturiser following every use, and went to bed feeling pretty fresh-faced!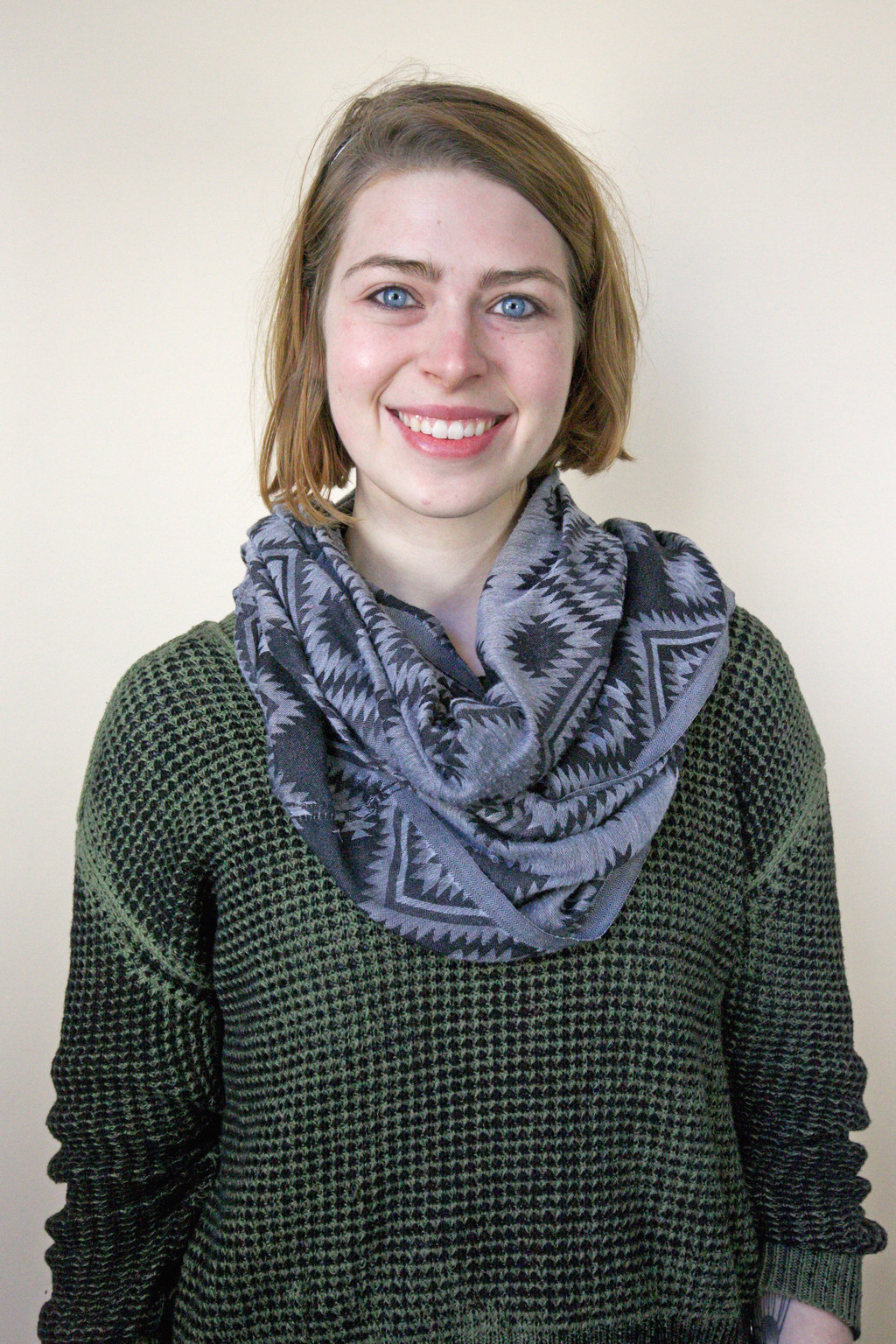 After using the cloth we wiped our faces with wet tissue, and the tissues were basically makeup-free.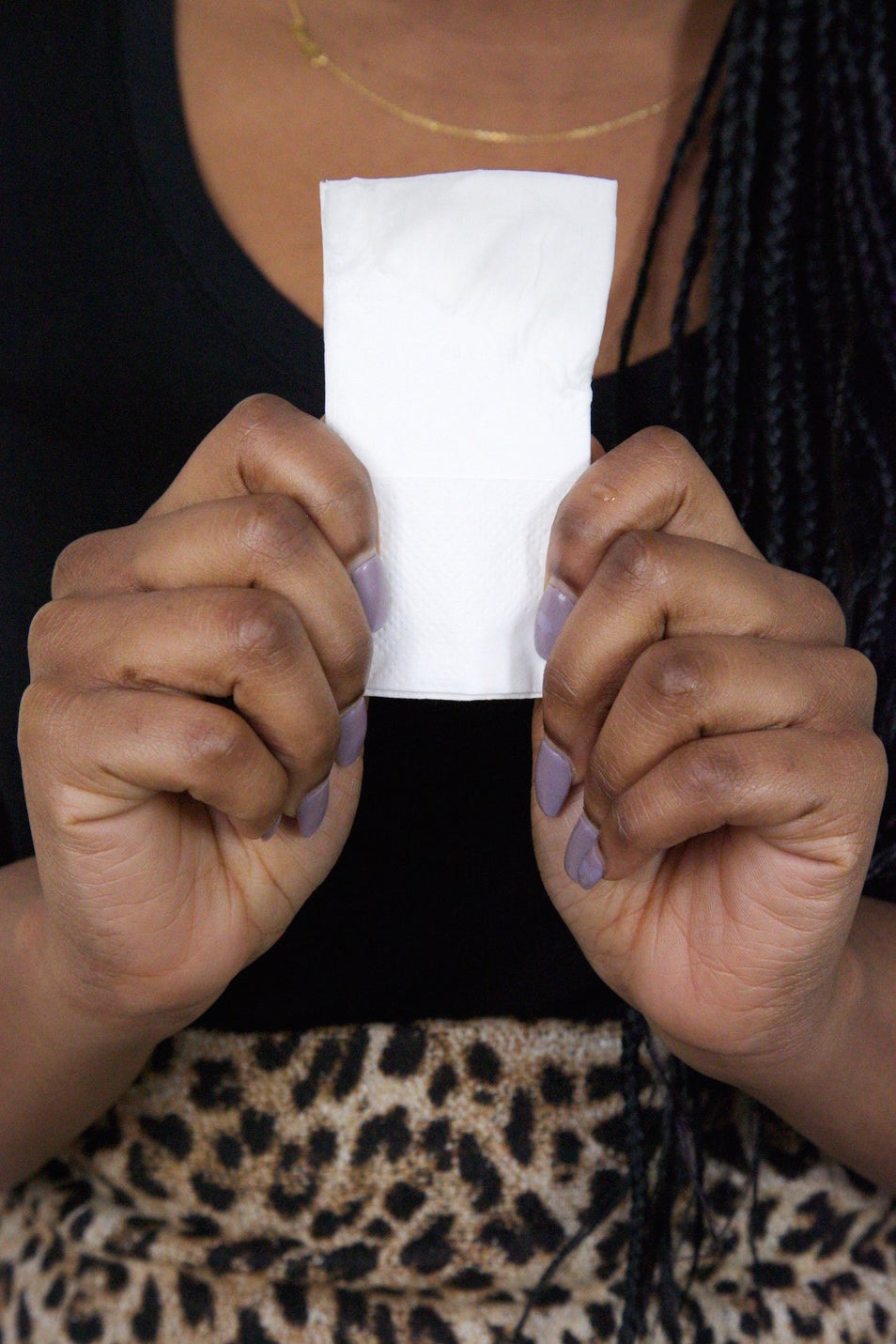 Will we keep using it?
Tolani: Yes, I will keep using the cloth. I think it's great for nights when you really can't be asked to follow the whole double-cleanse-and-tone routine, and for when you are on the go and just don't have the time. Although I wouldn't use it every day, mainly because it doesn't feel like enough of a treat for my skin.
Chelsey: I think the cloth is really cool and a good staple to have. On the regular I'll keep using my remover wipes and eye makeup remover, but will definitely be hanging on to the cloth for an easy travel accessory, or keeping it in my gym kit for afterwork sessions.