8 Stories From People Whose Neighborhood Changed Their Life In A Positive Way
These folks share what's good with their hood.
Tim U. — Astoria, Queens, New York
"When people ask how I live in NYC I tell them, 'I don't, I live in Astoria.' Astoria is the perfect mixture of city and small town. It's not small enough that everyone is in everyone's business or suspicious of outsiders, but not big enough for us all to be strangers. I like seeing my laundromat lady at the grocery store, and I like seeing the Italian deli owner walking his new puppy outside my apartment. It's put me in this chill, communal mindset that I hope stays with me if I ever move away from here."
Rae M. — Asheville, North Carolina
"My hometown, Asheville, North Carolina, is well-known for supporting local businesses, restaurants, and artists. I was always encouraged to try something new and local. After moving to a big city, I'm still reminded to enjoy the smaller businesses and try something new all the time instead of sticking with safe chains. I find something new all the time because of it."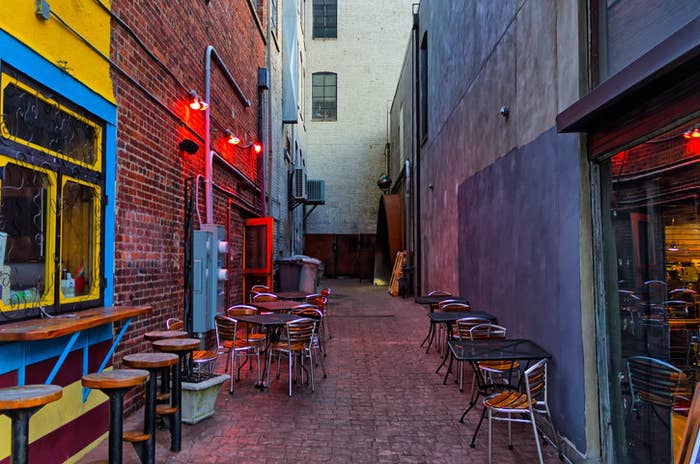 Clark M. — Hoboken, New Jersey
"I moved to Hoboken, New Jersey — in the NYC area — in September 2012. One month later the town was ravaged by Hurricane Sandy. A quarter of Hoboken was underwater and all but 10% of the town was without power. My apartment was far north enough that it didn't lose power or suffer damage from flooding. My neighbors started opening their doors and allowing families to do laundry, charge their devices, or use their internet while their kids watched a movie. Extension cords attached to power strips were dangled out of three-story buildings to provide hubs for people to charge their phones. People started cooking and packaging meals to hand out. People found any and every possible way to help their neighbors. It took months for Hoboken to recover from Hurricane Sandy and in that time I saw how important community is and how total strangers can come together to help out their neighbors during tough times."
Will S. — Lincoln, Vermont
"I'm from a small town tucked away in the peaks of Vermont's Green Mountains. This secluded neighborhood and the folksy areas surrounding it ensured that everyone looked after one another, and no one had to look far for camaraderie or assistance should they ever need it. Growing up in Vermont taught me what it means to live in a community. I think one of the healthiest feelings is to be a part of something larger than oneself, and my neighborhood always provided this for me. I'm a more open, caring person because of the wonderful people I grew up with."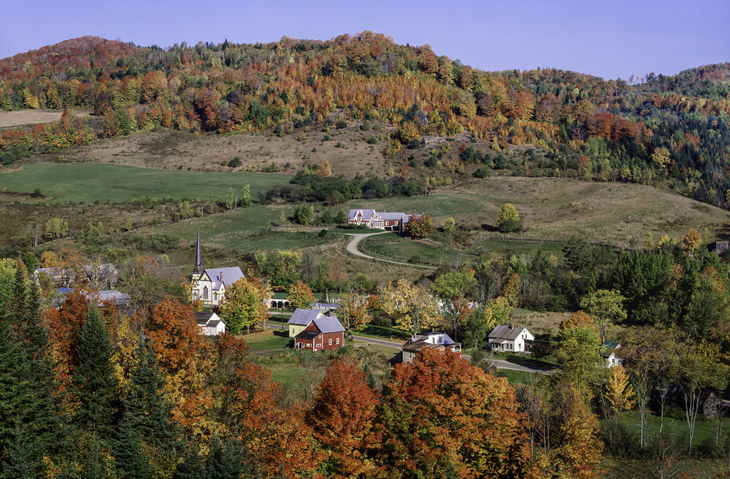 Caitlin C. — Ventura, California
"I moved to Ventura County (805 what up) when I was a kid, and I never really thought much about it because it was a nice enough suburb. Back in 2018, when the Borderline shooting and wildfires hit our community in the same week, our community really stepped up and made me proud. Lines for blood donations went around the block. Food pantries were overflowing. People brought dinners to our firefighter stations. Neighbors talked to each other and I would see strangers hugging each other in parking lots and in the middle of grocery store aisles. It's nice to know that if something bad happens to one of us, we all show up for each other."
Tory H. — Clinton Hill, Brooklyn, New York
"I've lived in New York City for over 10 years, and for the first 8 of them, I felt very isolated. I jumped apartment buildings, never knew my neighbors, and just generally never felt settled or at home anywhere. That all changed when my husband and I moved to our current neighborhood in Clinton Hill, Brooklyn. We live in a complex that has a wonderful mix of older residents who have lived there for decades as well as families who have young children just like we do. We have had many 'playdates' in the courtyard with our son and when I go down to the basement to do laundry I always end up striking up a chat with somebody I either already know or I make a new friend. Same thing when we take our son to the playground or park. I am so happy to have finally found a community in this crazy city — means we might just stay for a while!"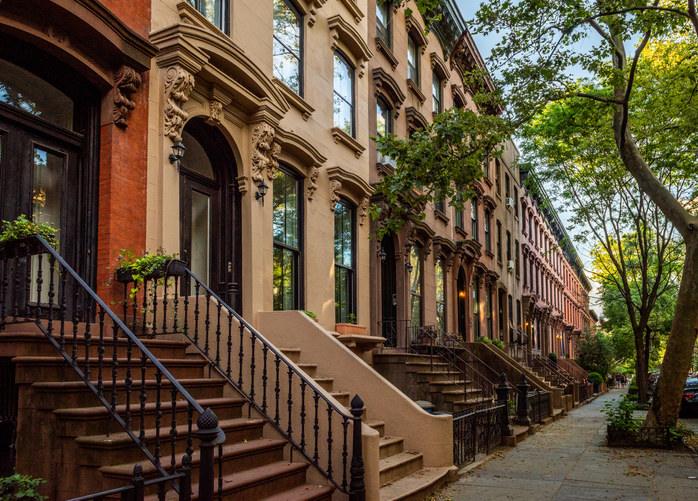 Patrick B. — North End, Boston, Massachusetts
"The North End of Boston was a great place to live when I was in college. There was a huge sense of community, especially around European sporting events. The North End is Boston's Little Italy, but when there were Europe-wide soccer tournaments, it seemed like every European person living in Boston (not just Italians) poured into the North End to watch the games. Many street cafés would open their floor-to-ceiling windows and people would crowd around the televisions at the bar, pouring out into the street because it was so crowded. When a goal was scored (no matter which country), it felt like Hanover Street exploded in cheers. It was a very cool experience, and one that I had never seen up to that point when I was growing up in North Carolina."
Charlene M. — Ridgewood, Queens, New York
"When I went to the Queens Night Market, an outdoor market held on Saturday nights in the spring, summer, and fall with tons of food and performers, there was a DJ and everyone, no matter their race or age, got up and danced together. In a society where negativity is posted on the internet and is in the media on a daily basis, it was nice to see everyone getting along and having fun. That's what it's supposed to be about. Go Queens 👐🏻"