This post has not been vetted or endorsed by BuzzFeed's editorial staff. BuzzFeed Community is a place where anyone can create a post or quiz.
Try making your own!
JetBlue Did Something Awesome For A Bunch Of Stranded New Yorkers
On Saturday evening, after Hercules stranded thousands of travelers all over the country, JetBlue did something super cool for a bunch of New Yorkers trying to get home from New Orleans.
After 8+ hours of waiting in the aiprort to see if their flight was going to be cancelled, JetBlue gave its weary New York patrons the ultimate gift: pizza.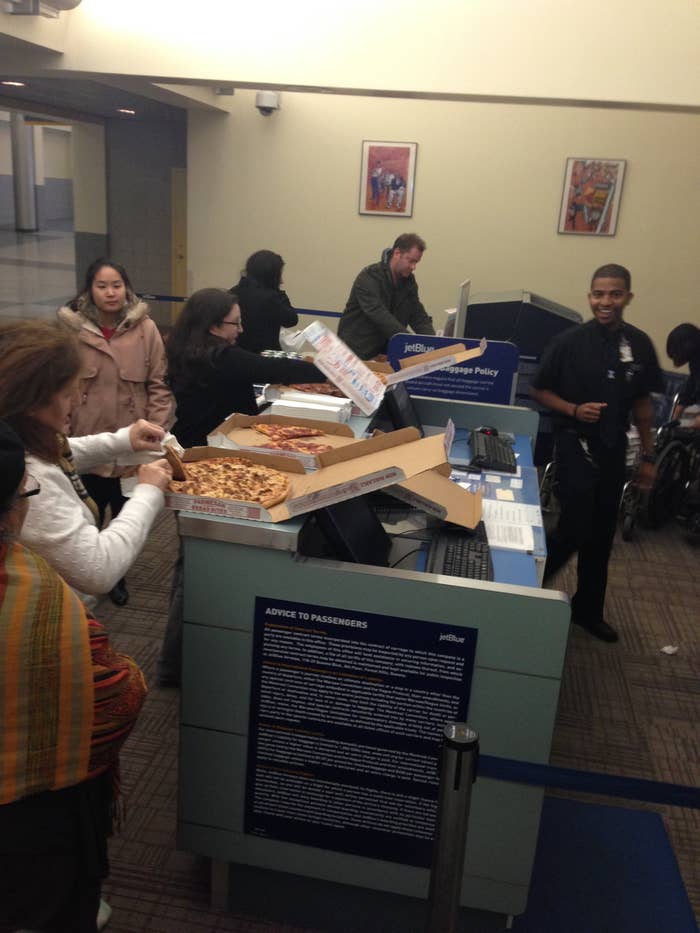 And everyone dropped their pretzels and pre-made sandwiches and dug in.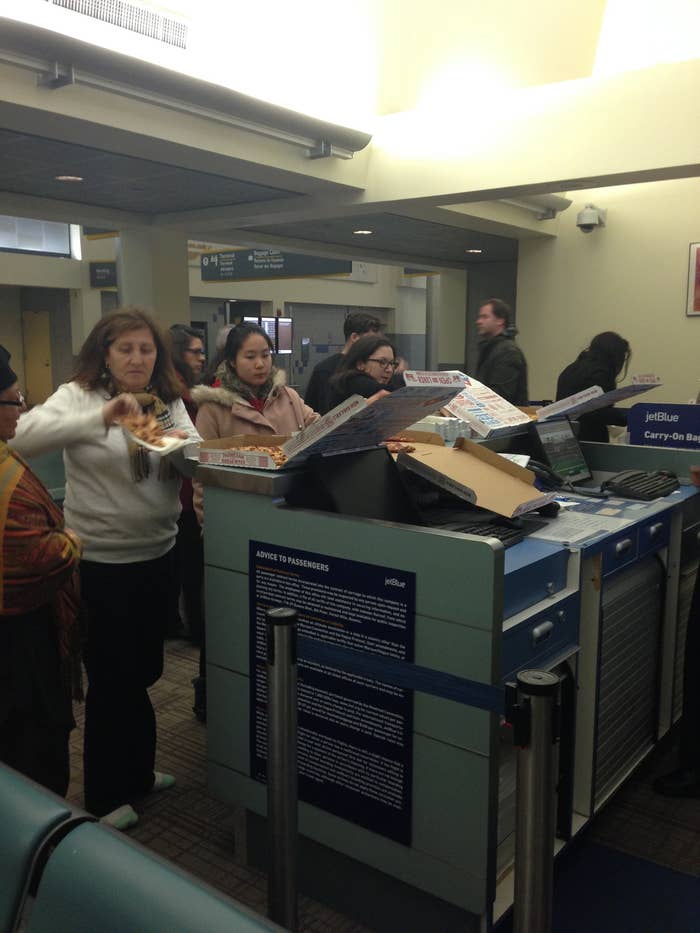 And it was good.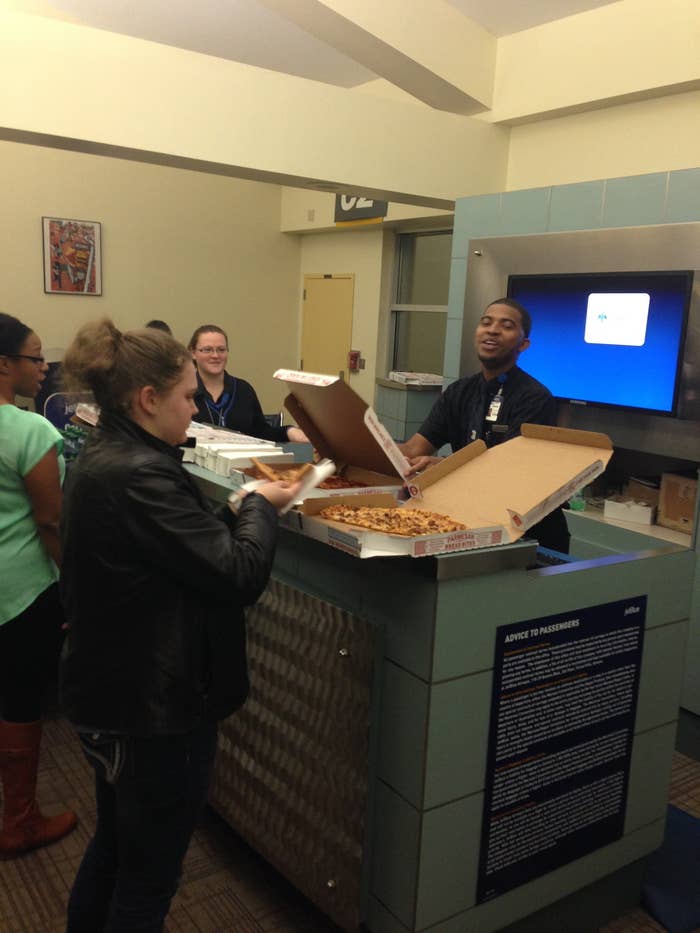 Really good.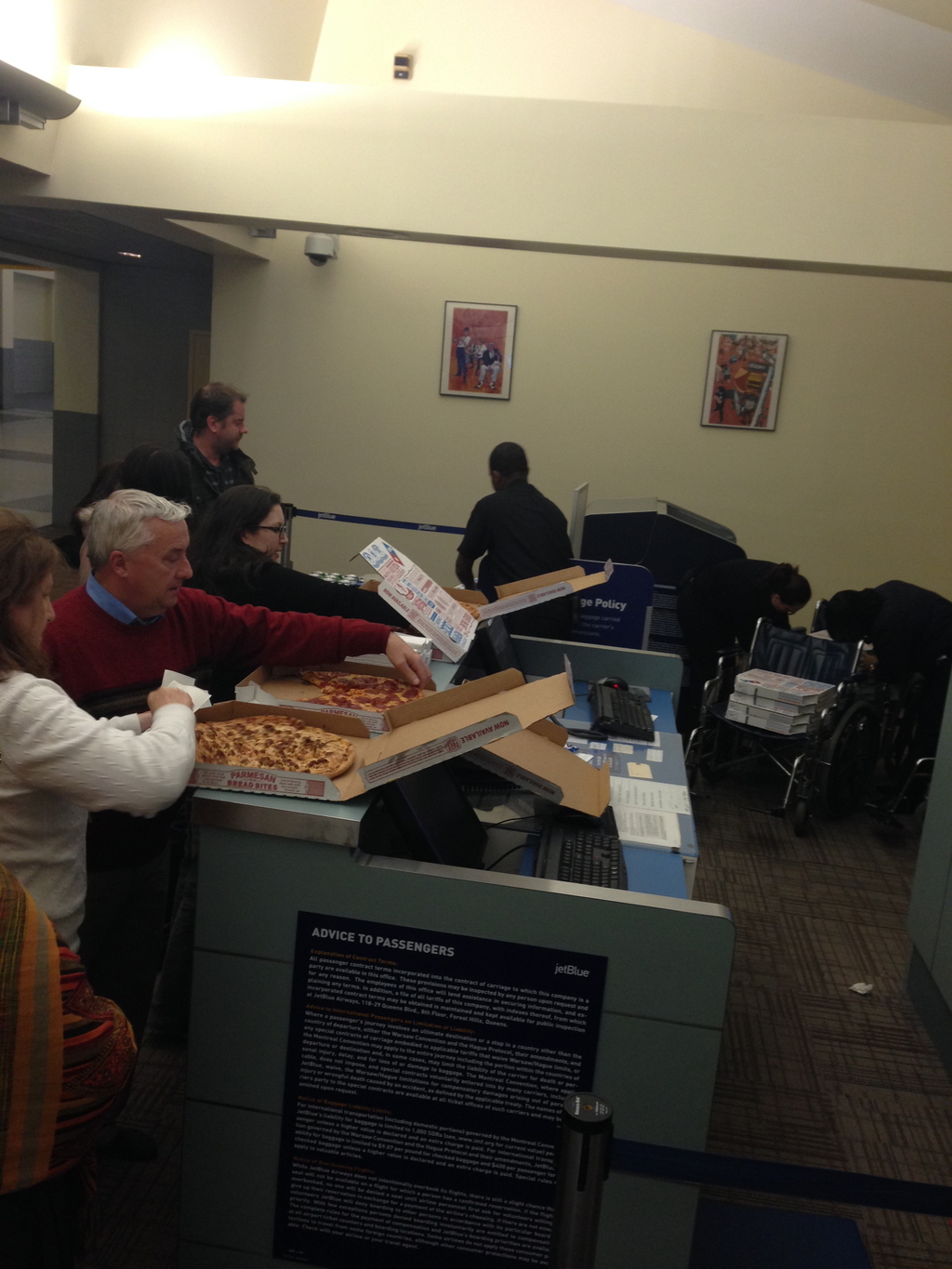 And everyone suddenly forgot to be stressed, because now, there was pizza.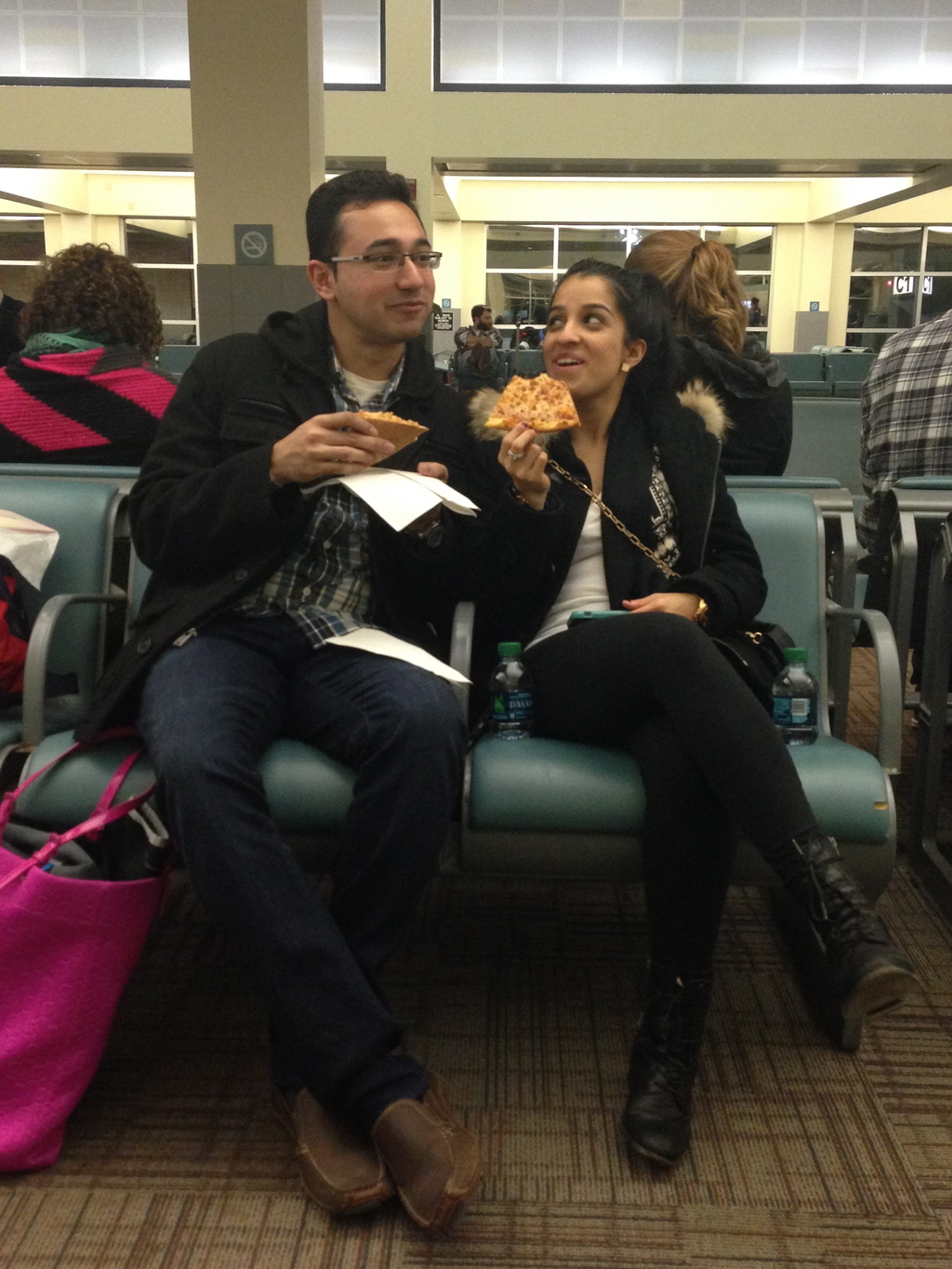 Everyone always feels a little better after a slice.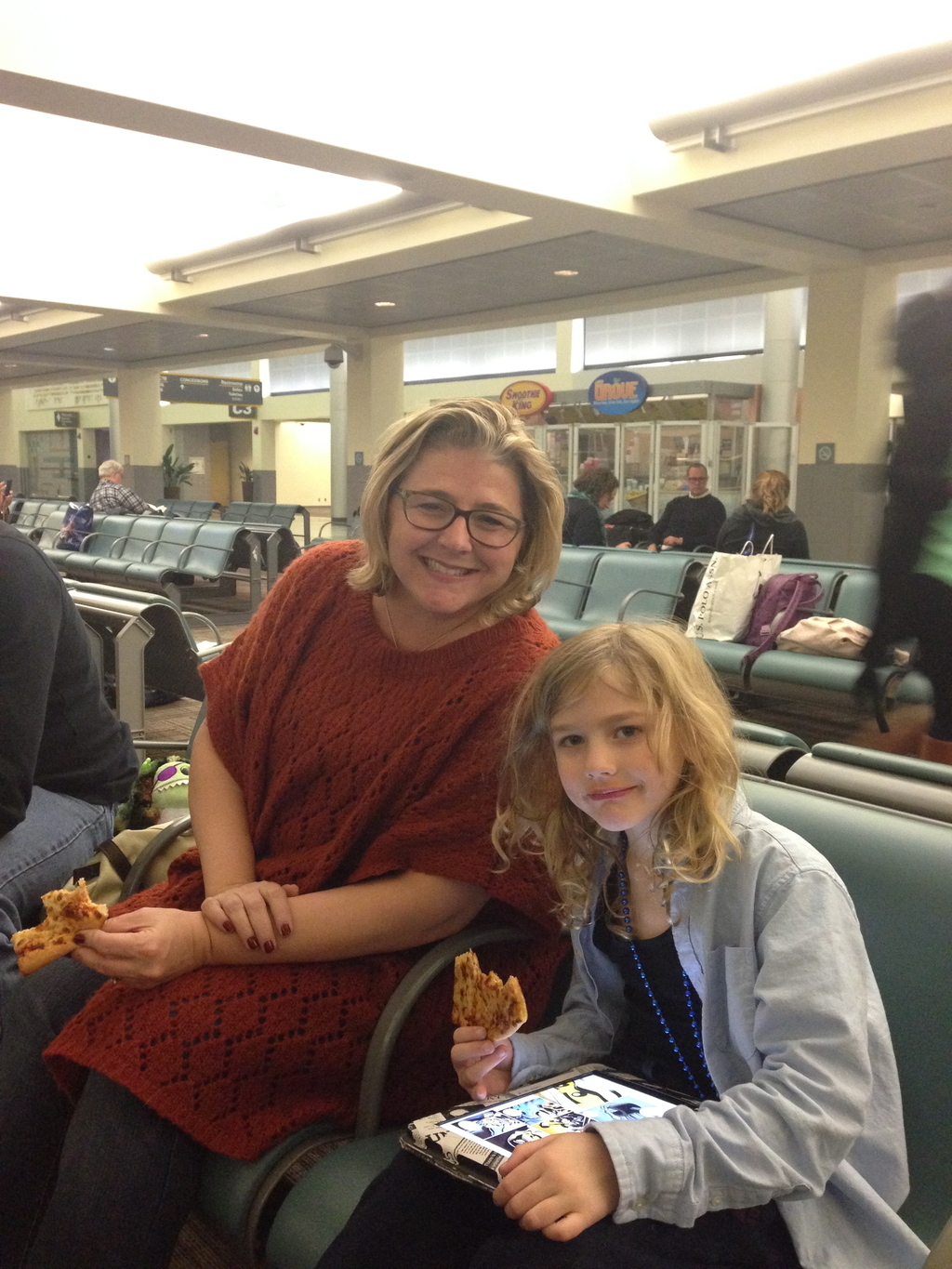 Even dogs understand the all-healing powers of pizza, and bow their heads in wonderment.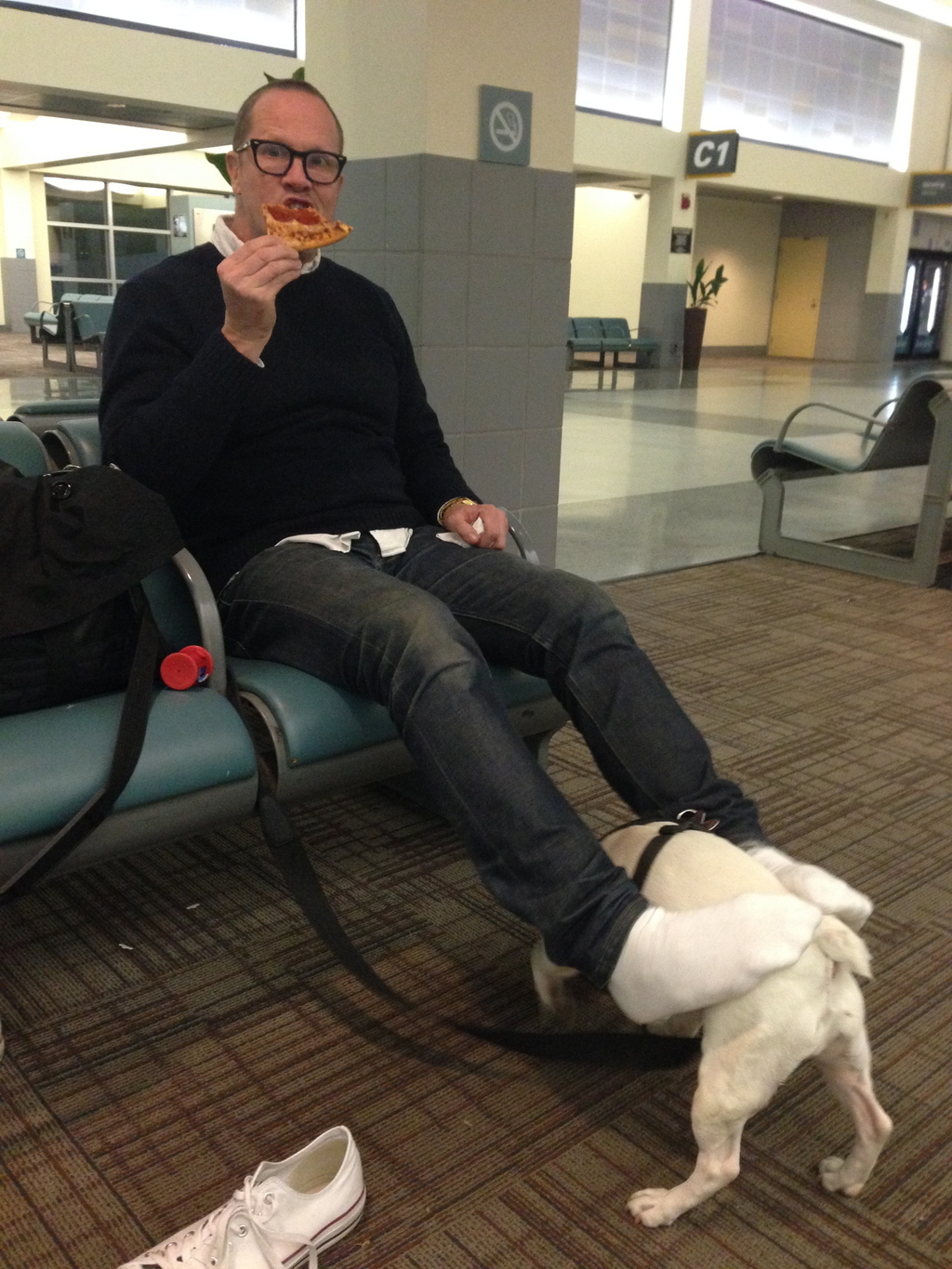 Marisa, who was spending her 6th birthday in the airport, was totally cool with it all once she had some pizza.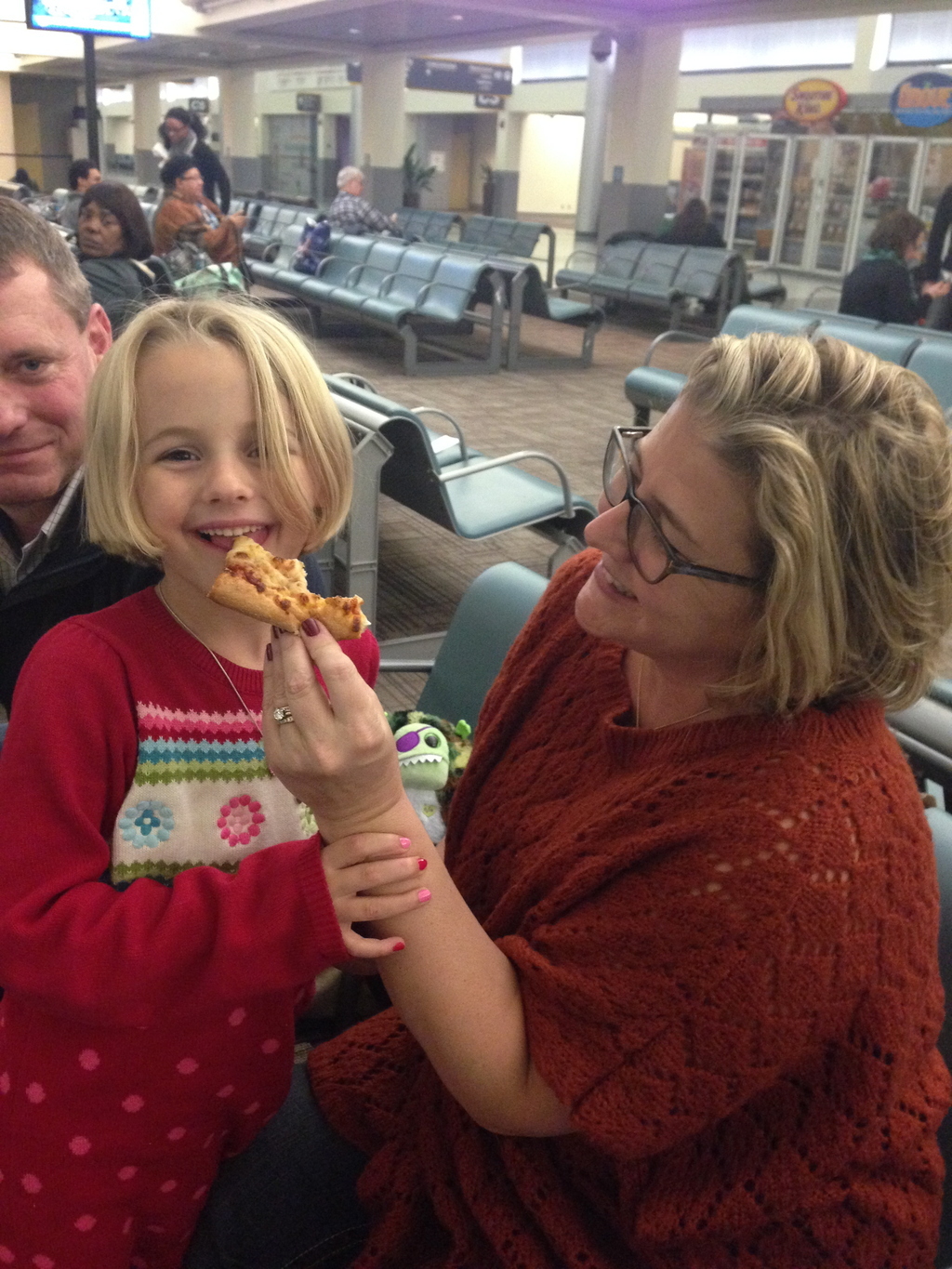 And both man and beast were satisfied.