After 8+ hours of waiting in the aiprort to see if their flight was going to be cancelled, JetBlue gave its weary New York patrons the ultimate gift: pizza.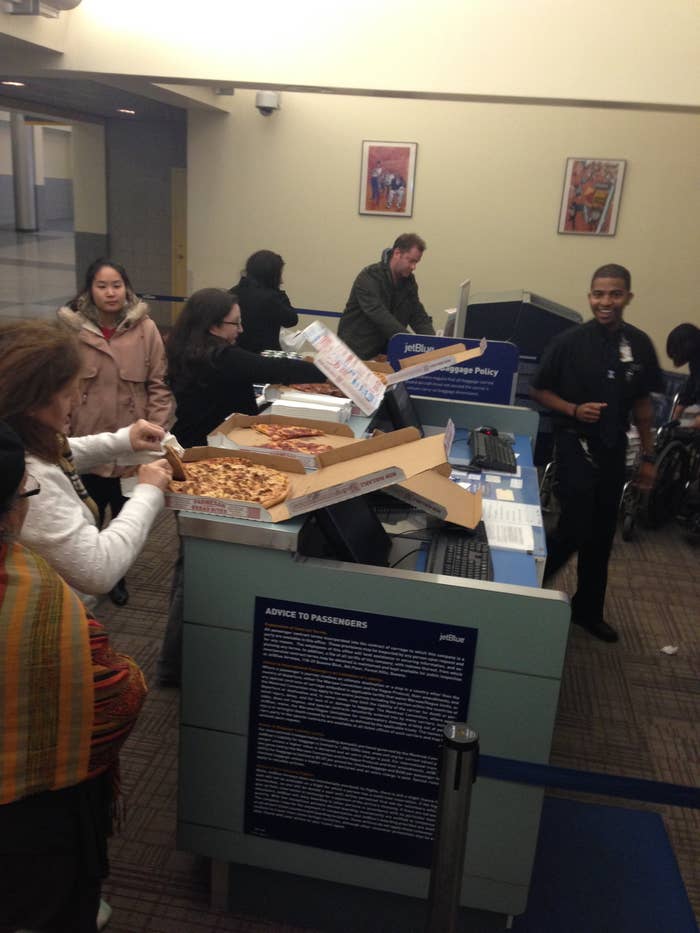 And everyone dropped their pretzels and pre-made sandwiches and dug in.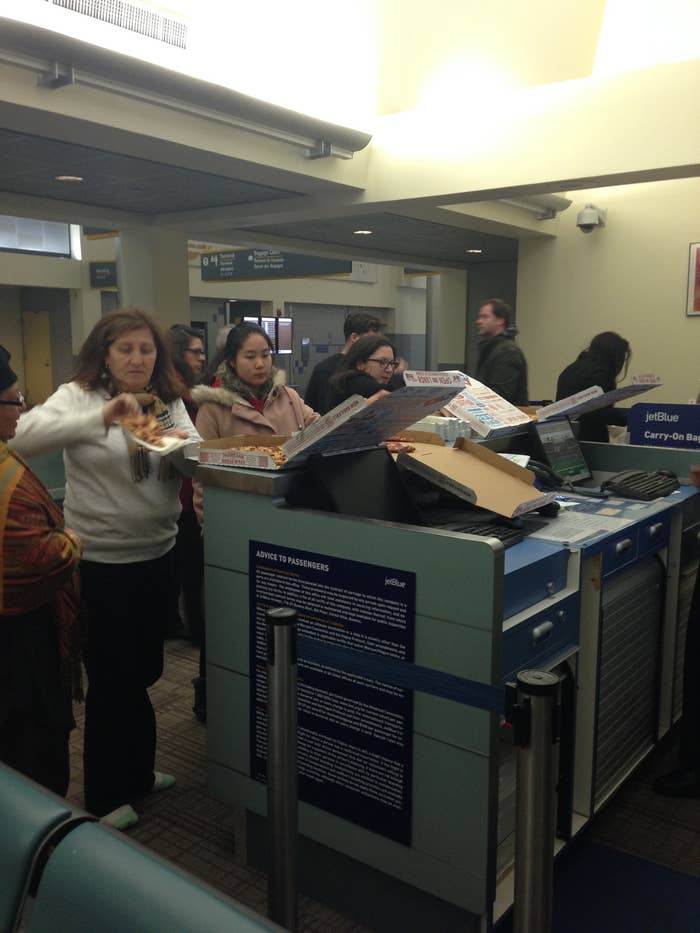 And it was good.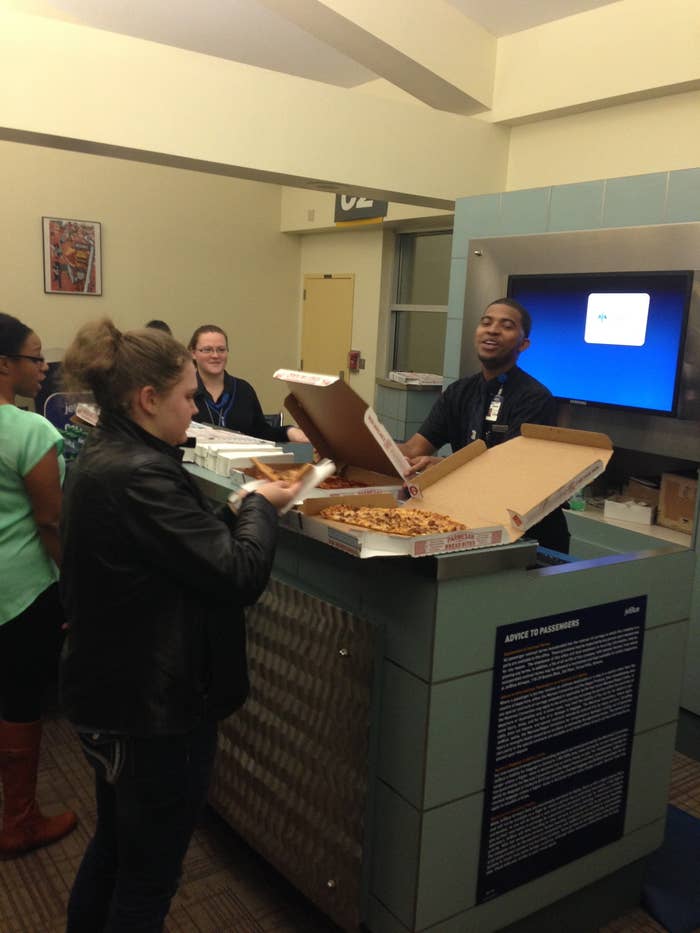 Really good.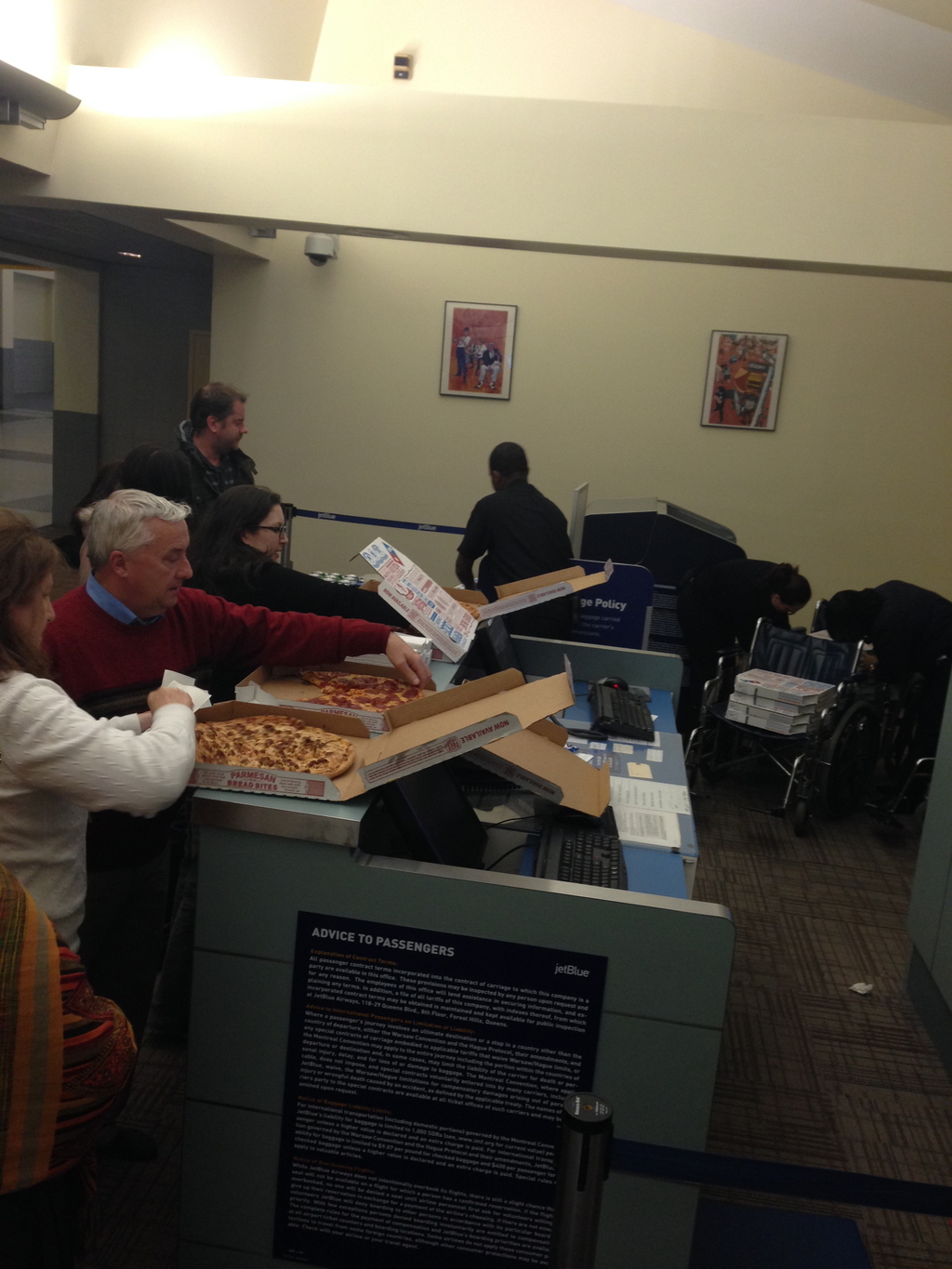 And everyone suddenly forgot to be stressed, because now, there was pizza.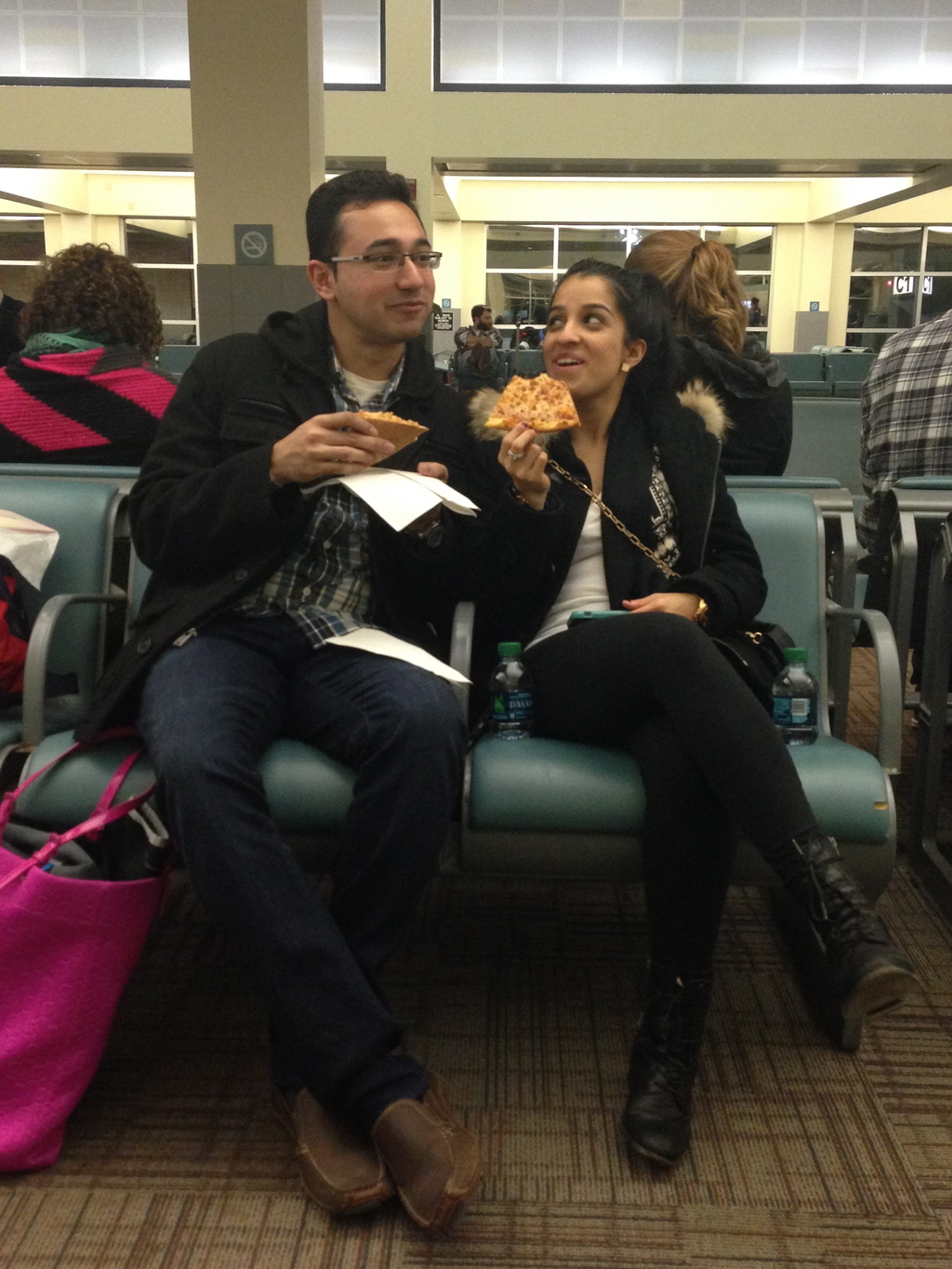 Everyone always feels a little better after a slice.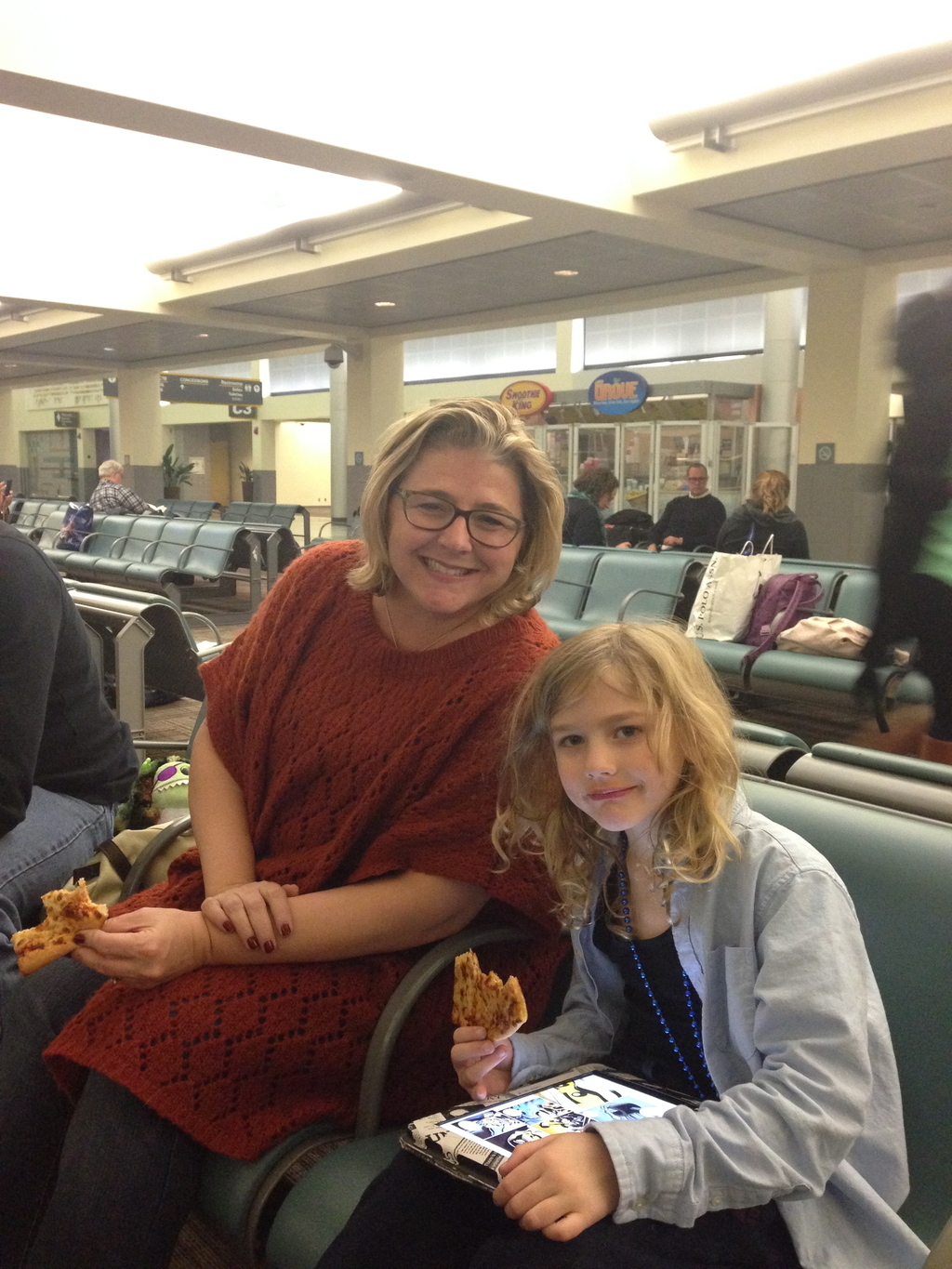 Even dogs understand the all-healing powers of pizza, and bow their heads in wonderment.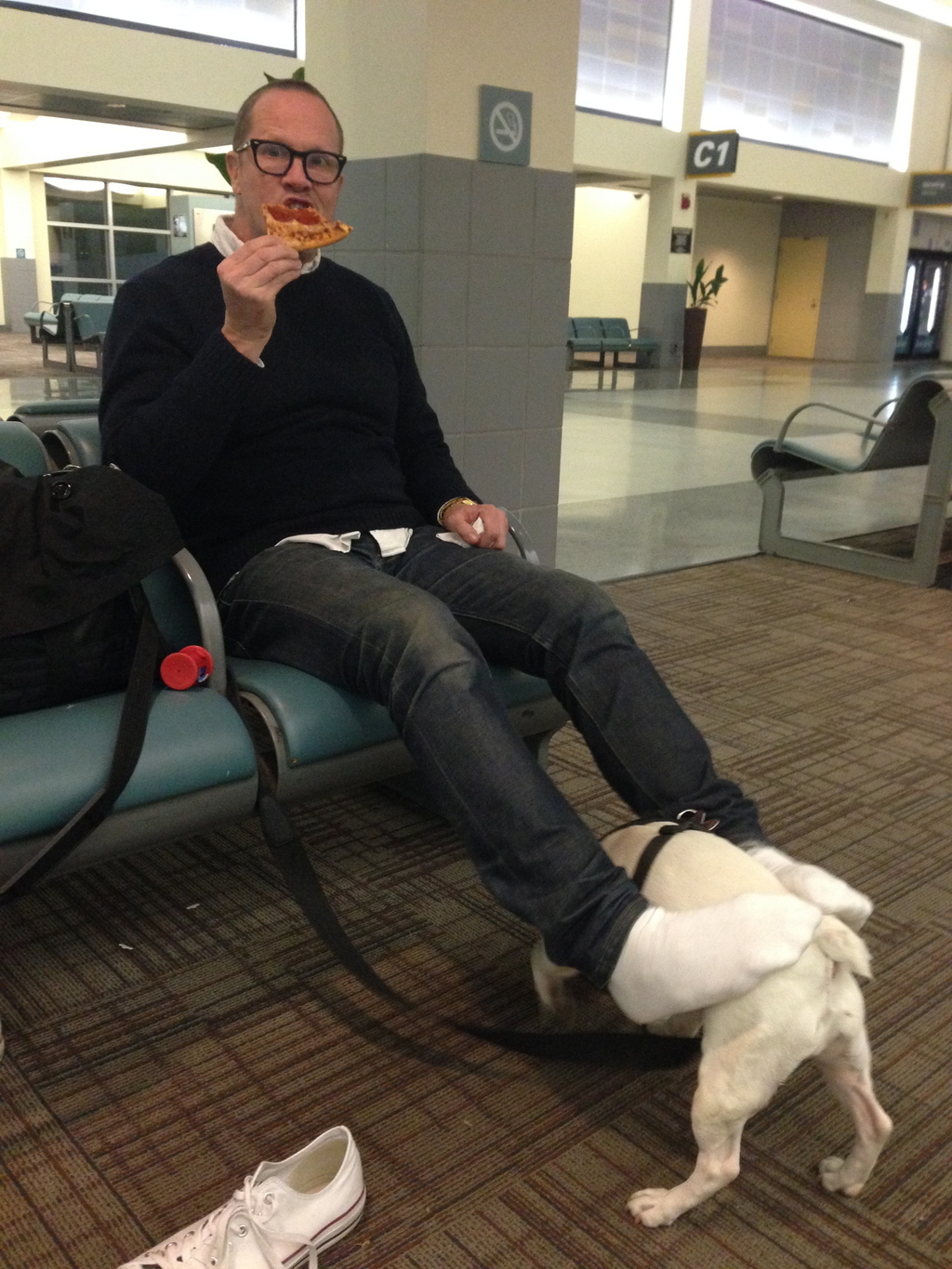 Marisa, who was spending her 6th birthday in the airport, was totally cool with it all once she had some pizza.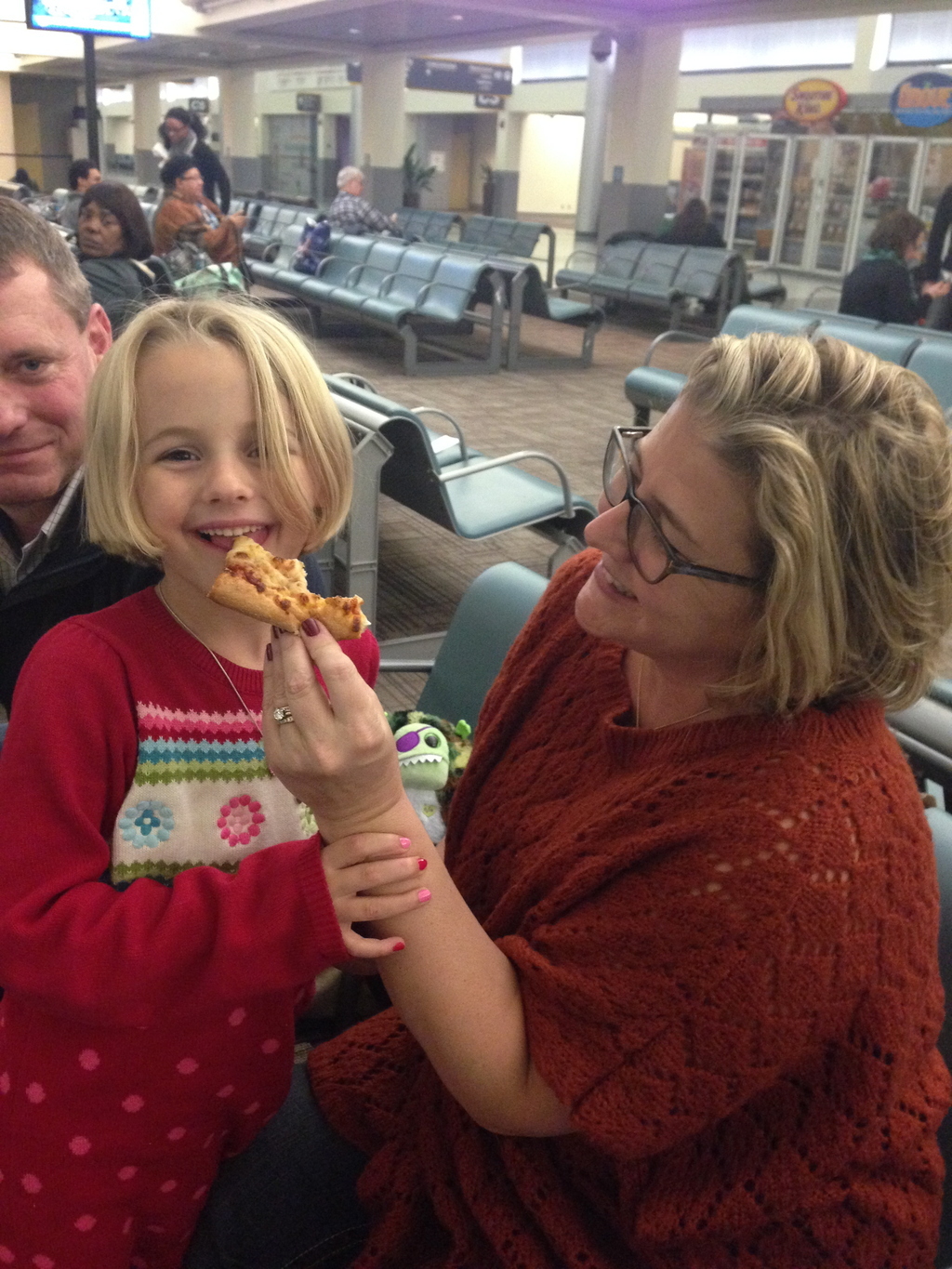 And both man and beast were satisfied.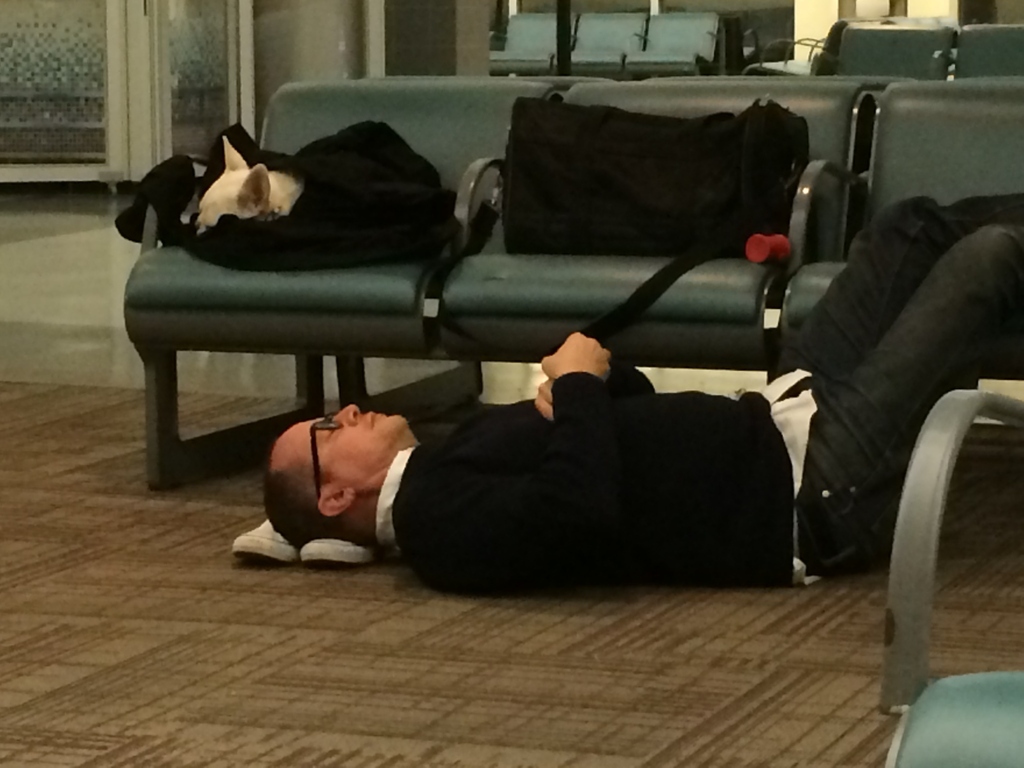 Nicely done, JetBlue.