Donald Trump was excited about the outcome of The Masters.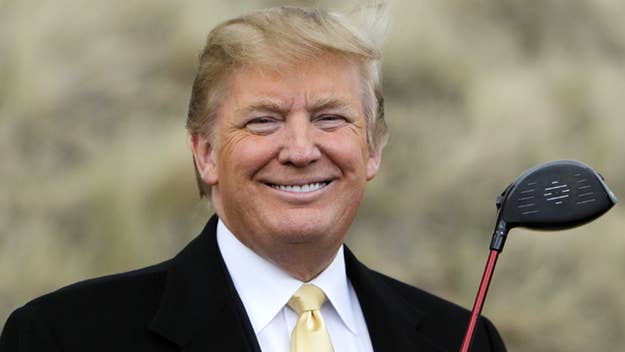 He was excited that Adam Scott won and wanted to personally congratulate him. So he did. On Twitter.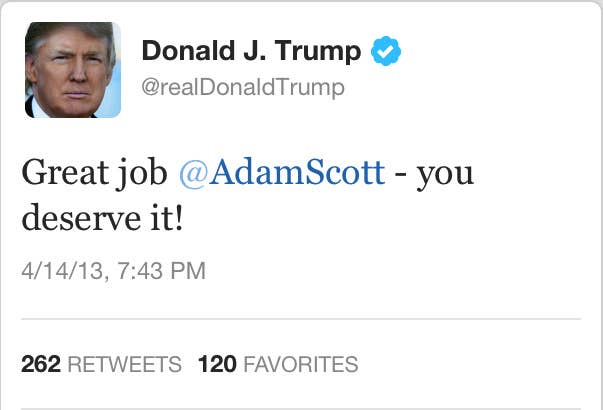 The only problem is, Adam Scott the golfer doesn't have a Twitter account.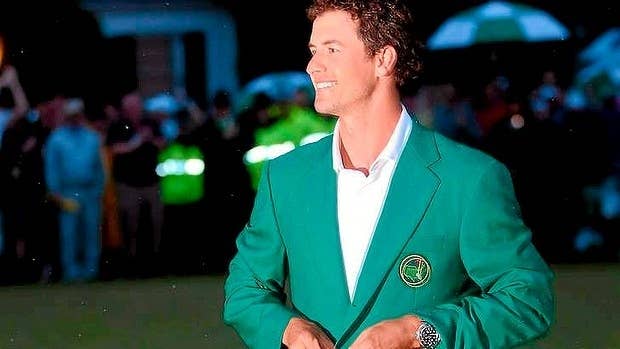 And this guy...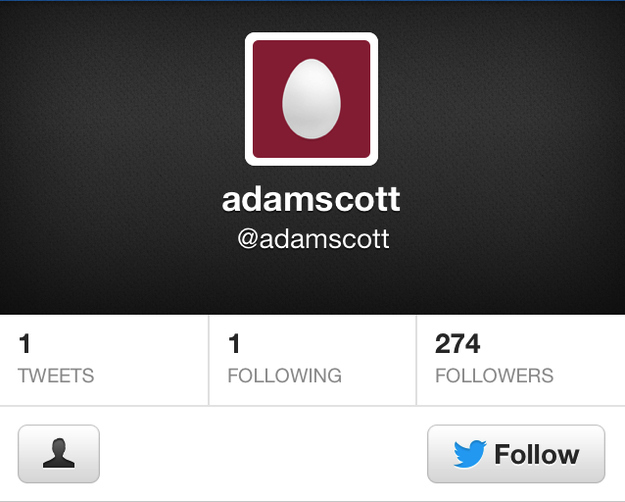 has been too busy making music since 2008 to have won a golf tournament.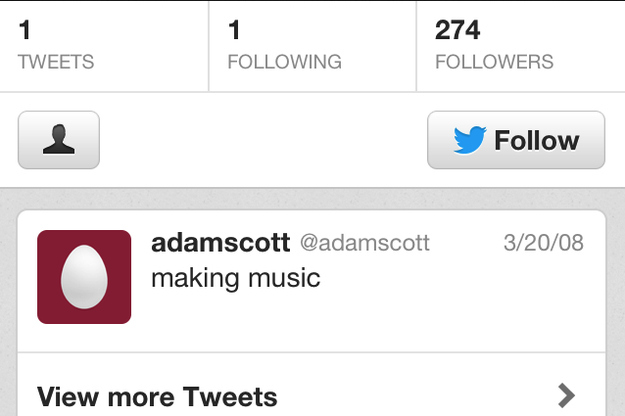 Several people tried to help The Donald realize his error.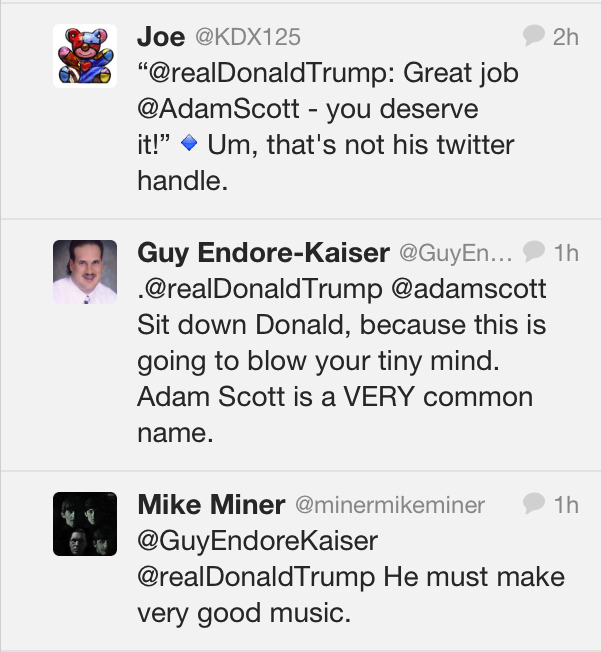 But they don't seem to faze him.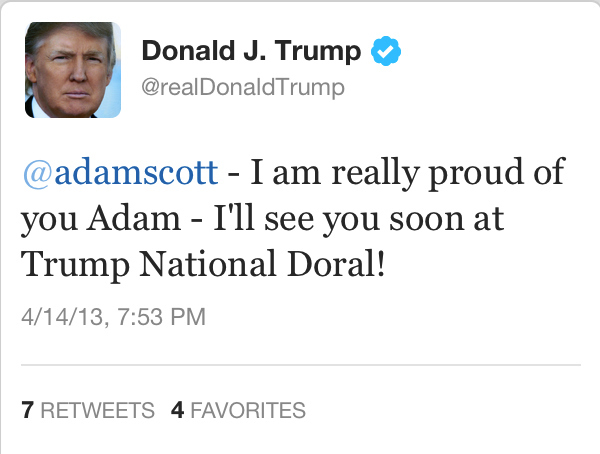 How should we feel about this?