1. Nautical Disaster
Anne Thériault
Fuck, man.
I've had more a week to try to figure out what I want to say about Gord and the Hip, and I don't know that I'm much closer than I was last Tuesday. I'm trying to figure out how not to sound like I'm eulogizing him before he's gone while at the same time not sounding like I'm ignoring the brain cancer elephant in the room and damn, this is a tricky line to walk. How do we find that sweet spot that allows us to acknowledge that Gord is maybe definitely going to die while at the time understanding that he still very much alive and kicking?
It seems to me that the chance to say goodbye to someone - properly, on their own terms - is both sweet and rare. Nobody wants to lose Gord this soon, but if we have to I don't think there's any better way to do it than by being there to bear witness to this last blaze of glory. And I'm almost unbearably grateful that I get to be a tiny part of this leave-taking.
I don't know if I could ever pick a favourite Hip song, but the one that's been haunting me the most persistently the last few days has been "Nautical Disaster," especially this part:

Then the dream ends when the phone rings
"You doing all right?"
He said, "It's out there most days and nights
But only a fool would complain"
None of us can get away from the news of Gord's illness; it'll be impossible to listen to the Hip or attend their farewell tour this summer without thinking about why it's happening. It's out there, and every experience we have now with Gord's music is going to come with a new emotional depth that reflects that truth. But all things considered it's such a fucking gift to be able to experience all of this now, while we still have him. And I'd be a fool to complain.
2. Ahead By A Century, Part I
Carla Ciccone
I don't remember the first time I heard The Tragically Hip because they've always existed for me. Like tweens and smartphones, I can't recall life without them. In that way, I fear I haven't appreciated them enough. The first time I heard, "Ahead By A Century," however, I remember. I was a tween myself, and my guitar instructor, Mike, who I didn't like because he wore Hawaiian shirts with three buttons open and somehow always managed to make the songs I wanted to learn sound less cool, pressed play on his boom box and said, "listen to this," as I rolled my eyes and took my guitar out of its Muppet orange fur-lined case. I froze when the music started. It was beautiful. Fun but haunting, new yet instantly familiar, undeniably Hip. Once I snapped out of it, I looked at Mike and pleaded with my eyes, please don't ruin this one, man.
Like everything The Hip does, there was an element of gentle Canadianness to "Ahead By A Century" that made it sweetly comforting — it's like the sight of a Tim Hortons on a long road trip.
The video was as addictive as the song, and whenever I'd do my homework in front of the MuchMusic countdown (which was a lot because I was a star student), I'd put my books down when it came on. It's steeped in sepia, and features young love, growing up, and a small, wooden house on a piece of land somewhere in Canada — anywhere in Canada. We had a shack just like it off a patch of gravel road in my old Calgary neighbourhood.
Like a good teen, I felt that song, hard. Gord Downie sang about climbing trees and navigating first crushes when I was doing just that. His smirk made it seem like the song was a secret he knew all too well and was letting you in on. Like he was casually looking at my life and going, "hah, yep, have fun," as he helped usher in my adolescence.
"Ahead By A Century," and Gord's knowing smile, will be forever tied to young love for me. I hear it and get taken back to a time when I smiled shyly across from a boy as we passed love notes to each other with pure hearts that never considered that one day, they'd be broken.
No dress rehearsal, this is our life.
3. New Orleans is Sinking/Killer Whale Tank, Part I
Chris Dart
Unlike so many Canadians who were teenagers in the '90s, The Tragically Hip weren't a big part of my youth. I was an angry kid who liked hip-hop and hardcore punk and would secretly listen to The Smiths when I was sad. Gord Downie's abstract musings and Rob Baker's blues rock guitar held basically no appeal to me. Add that to the fact I grew up in Scarborough, where I was much more likely to cross paths with the music of Bounty Killer than hear "50 Mission Cap" out of a passing car window, and you get an adolescence that was almost Hip-free.
I didn't encounter The Hip in a big way until I went to university. Suddenly, I was hanging out with people from the rest of Canada, and man did those fuckers like The Hip. Seemingly to the exclusion of all else. Every time I'd try to put Mos Def or Big Pun on at a party, it would take less than a minute for some hoser to yell, "Turn that shit off! Play the Hip!"
I quickly learned to loath The Tragically Hip. And I continued to do so for years.
Some years later, I was stoned at a friends house and someone put on the Killer Whale Tank version of "New Orleans is Sinking." I knew the original song, it was the only Hip song I didn't knee-jerk hate. But Downie's extensive digression about working at an aquarium and being mauled by a whale was something else. It was so smart and funny and uncomfortable and weird. It occurred to me that I didn't hate The Tragically Hip. In fact, I realized I'd never really listened to them. I hated hockey bros from Waterford and Sarnia, and I associated the Hip with them.
I started listening to The Hip with open ears. Really for the first time. Holy shit, they were good. As someone who grew up a hip-hop fan, and who is a writer, and loves lyrics, I instantly recognized Gord Downie as a genius. When I say he's one of the best lyricists in the history of popular music, I'm legitimately scouring my mind for people with a better sense for metaphor and story telling, and I can only think of a few. (Most of them are rappers). He's so smart, it's almost scary.
Some years after my initial re-discovery of The Hip, I went to see them on Canada Day. They played the Killer Whale Tank version of "New Orleans is Sinking." I was so transfixed by Downie's stage presence and storytelling, I forgot that I was surrounded by drunk hockey bros.
It was perfect.
4. Silver Jet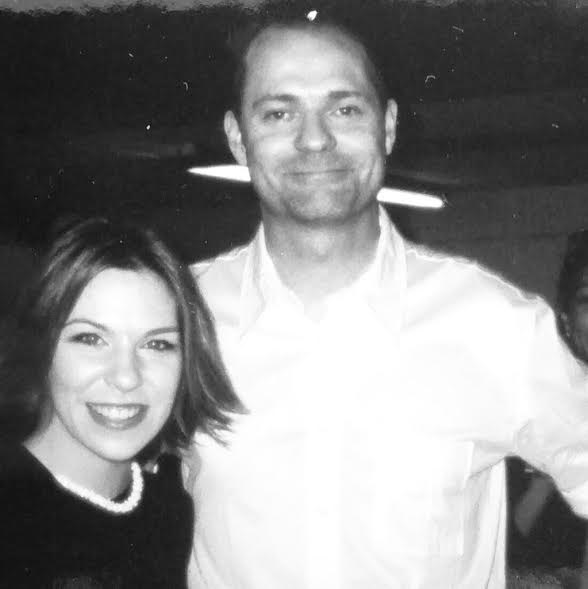 5. Looking For A Place To Happen
Elamin S. Abdelmahmoud
I never had an idea what Gord Downie was writing about. For the most part, I still don't. Downie writes these grand songs, vast as could be, every one of them. That's his genius — with every line, he waves an intricate tapestry for you to project meaning and feeling onto. What the song is "about" doesn't matter: what you find in the song is the point.
I think I was a 16 when I met "Looking For A Place To Happen." I was volunteering as a radio DJ at a high school radio station. Living in Kingston, Ontario, hometown of The Tragically Hip, their music was inescapable, so I knew The Hip. Still, I had never heard "Looking."
It's a song that hits you immediately, with full-force, and doesn't let you go. From the opening distorted, anxious chords to Downie's voice, you're hooked in: "I've got a job/ I explore / I follow every little whiff." Yeah, I'm in.
Anything you could say about the lyrics to "Looking," you could say about The Hip in general: at heart, these songs have a simple ask — that you take yourself and your emotions and your inward dimensions seriously. It's not an easy ask, but it's a simple and serious one.
For a 16-year-old, the words "looking for a place to happen, making stops along the way" became a life raft. Downie handed me a prism to decipher the changes in people and priorities around me, and it was a beautiful way to embrace it. I wasn't lost anymore, just on my way to becoming. That's how I encountered that lyric.
12 years later, the song reads differently. Somewhere along the way, it became about shedding identities to me. It's a reminder to not be afraid of becoming something new. That's one of my biggest hang-ups — feeling free to embrace a new interest, or a new self. On days when it's hard, I return to this song. Downie reminds me that all we're doing, all the time, is looking for a place to happen.
If you know what the song is about, please: never tell me.
6. 38 Years Old
Shawn Clarke
I don't remember a time when the Tragically Hip weren't in my life. Their first LP (1989's Up To Here) was released at the beginning of my early musical exploration. When I was asked to sing in my first high school band, we learned 5 or 6 tunes, including "New Orleans Is Sinking" and "Blow At High Dough". They were the soundtrack to bush parties, high school basketball games, long car drives, proms, they were everywhere.
And I hated them.
Let's talk about a song, though. Actually let's talk about songwriting. Even in the days when I hated the Hip the most, I always had this nagging inner voice telling me that I might be making a horrible mistake in harbouring such a negative (and unpopular) opinion about the band. Eventually that voice became too loud to ignore, and at that point I began to pay attention to what these tunes were actually about:
Canadian cities.
Canadian people.
Canadian history.
They were telling their Canadian audience that there was no shame in telling Canadian stories, and they're right. There isn't.
Jeez, Gord. I'm sorry I didn't see this earlier.
In 1989, when Kim Mitchell was vapidly lamenting his "Rock And Roll Duty", and long-forgotten chanteuse Candi was reminding us that "Love Makes No Promises", The Tragically Hip were singing about The Millhaven prison break ("38 Years Old"). That particular story is just as interesting as anything from San Quentin or Folsom, but what made Downie's telling of it extraordinary was the choice he made in focusing on the emotional and the familiar instead of the sensational. And, with all due respect to Johnny Cash and Merle Haggard, that's what holds this song above your average prison song. Downie creates an empathy for the song's protagonist, Mike, that I've never felt for Cash's chain gang murderer. But at the same time, Downie manages to avoid the weepy sentimentality of a "Moma Tried"; When Mike's mother cries that "the horror has finally ceased," the scene is played in such a matter-of-fact way that it feels real. It feels like it could be my family.
"38 Years Old" is just one example of Gord's genius for combining Canadiana with brilliant storytelling. Since that first LP, The Tragically Hip have told the stories of Bobcaygeon, The Isle Aux Morts, Sault Sainte Marie, Niagara Falls, Toronto, a lake in Quebec, Algonquin Park, The Prairies, the 100th Meridian, a cemetery in Kingston, hockey, bears, CBC, Canada — just to name a few. Put it this way: if it's a Canadian event, place or feeling, the Hip have probably sung about it. And all of this has paved the way for other Canadian singer-songwriters to explore their own relationship with this country and its history.
Jeez, Gord. I'm sorry I didn't see these things earlier.
7. Fire In The Hole
Jen Selk
"Fire In The Hole" is the fast beat of my fifteen-year-old heart. It is the soundtrack to driving too fast. Is it (still, after more than twenty years) what I listen to when I'm angry. "Fire In The Hole" is three minutes and sixteen seconds of pressurized rage, my finger on the back button, again, again, again, until that rage dissipates.
There are other songs that are more loved, songs that are objectively better. "Little Bones" is the first party I went to in Kingston, the motion memory of a thousand sweaty kids moving as one. I'd never seen anything like it. "Fireworks" is a bonfire at the cottage on Victoria Day weekend. "Fiddler's Green" is one boy I loved, "Wheat Kings" is all the others.
But "Fire In The Hole" is only a hot feeling, harder to link to a specific series of pictures, less a memory than an impression. It is an underdog. Sometimes it seems like the least-liked song off Day For Night, which itself has sometimes seemed like The Hip's least-liked album. Too dark, I remember people saying when it first came out. But darkness is my favourite.
"Fire In The Hole" wormed into a spot in my chest when I was an angry kid, before I knew about the Springhill mines, before I married a Marxist, before I'd ever heard the word "Canadiana". I put it on now and become the young me shouting no. No, no, no. I turn my bucket over. I turn my lantern low.
8. Ahead By A Century, Part II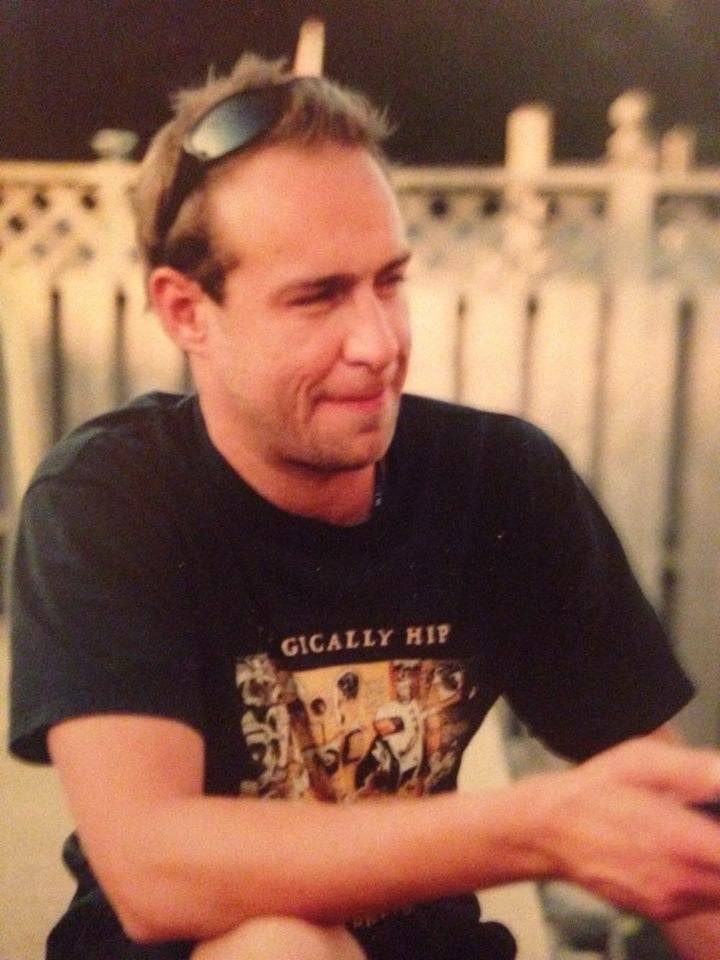 9. Fireworks
Derek Godin
I was a kid from the West Quebec boonies— a Franglish backwater where the Two Solitudes fused into a single, strange place. Gord Downie is my poet laureate. When he sings about Canada, which he's done a lot over the last 30-plus years, he sings as if he were rummaging through a loved one's attic, thumbing through almanacs and atlases for clues about who we are, not just as Canadians, but as individuals, dwarfed by history; dwarfed by the very act of living.
The Tragically Hip's catalogue is filled with little metonymies and songs that could double as mission statements for the band. "Fireworks," from Phantom Power, is one of the best of these. It's thick with the elliptical storytelling and impressionistic Canadiana typical in Downie's lyrics. This is, after all, the album with "Bobcaygeon" on it. Hell, "Fireworks" even name-checks the Canada Fitness Award Program, of all things.
If, on the surface, "Fireworks" feels like a cultural snapshot of the country circa the Summit Series, a deeper dig reveals it to be a song about the power of the fleeting. Everything, from moments of leisure with loved ones, to the luster of Bobby Orr, to the Cold War itself, is doomed to impermanence. Despite that, these are moments of great power; moments when bonds are formed and wonder is shared. That sense of togetherness informs a lot of The Hip's music. As Downie put it in his own inimitable way, we're ultimately all just "looking for a place to happen."
10. Use It Up
CB Allard
I was 13 when the Tragically Hip played Saturday Night Live. How ironic to have discovered a band already so beloved in Canada by their only U.S. television performance.
But it wasn't just the band that I discovered; it was music itself.
I was barely able to process the performance, but I was mesmerized by the singer. I recalled the intensity of his delivery — and in particular, of the lyrics "I come from DOWNTOWN" — the way he seemed to spontaneously and simultaneously compute the coordinates of the nearest downtown, gesticulate in that direction and communicate what exactly it means to come from there. At times he seemed surprised by his own words and movements. He sang as if possessed — more conduit than creator.
I had no video of the performance, but I did discover a telephone number which provided short snippets of three songs from the latest album, Day For Night. Over and over again I dialled 1-800-ATLANTIC (the C was unnecessary, but 1-800-ATLANTI is less memorable). Over and over again I heard bits of "Grace, Too," "Nautical Disaster," and "Fire in the Hole." If I saw a payphone at school, or at the mall, I'd call The Hip.
I don't know exactly what it was that my teenage self loved about The Hip, but I sure did love them and that love hasn't waned in the 20 years since.
I got a paper route so I could buy The Hip's songs. Money was measured in CD units. To spend $20 was to waste money that could have purchased a CD, and I realized immediately that music was to be enjoyed for eternity. Not just enjoyed, but immersed in. Dissected. I studied the line notes of Day For Night. I looked for meaning and then looked for hidden meaning. I rearranged the bolded words which appeared in various songs and looked for deeper meaning. Some songs told stories, but others were elusive, with significance hinted at, but just out of reach.
I bought The Hip's back catalogue, but it wasn't enough. I heard about a store on Kerr street called Records On Wheels which apparently sold Hip bootlegs. I remember the location of a store I visited once 20 years ago the way one remembers the location of the North Pole from that time they visited Santa Claus. I bought every Hip cassette they had — 20 or so. I found another bootleg dealer in Burlington who chastised me for using the word "bootleg" and came close to banning me from the store forever.
I discovered the online Hip trading community. I made my own website — something I wouldn't know how to do today — in order to trade Hip tapes. I looked forward to my paper route as a means of listening to the latest live Hip tape that had come in the mail that week. I weep for the generation that will never know the excitement of checking the mailbox after school, finding large envelopes and peeling them open to discover the treasures within.
Manila envelopes smell like live Hip.
When Trouble At the Henhouse was released, the Hip were at the height of their popularity. My dad drove me to Sunrise Records so I could buy the album at midnight, the instant it was released. The instant it was released. The album was playing overhead while the other completists and I waited for midnight. I read all the lyrics on the way home.
I'd line up at that same store all night long soon thereafter in the hopes of scoring concert tickets, but would be foiled by Ticketmaster's wristband policy, which demonstrated a complete lack of appreciation for the dedication of us die-hards.
But there would be many shows to come. I lost count a long time ago, but it must be around 50. My girlfriend then (now wife) Joanne, got into the Hip. We'd see them as often as possible — every time they played in Ontario, and elsewhere whenever possible. We'd ring in the New Year at their shows. We planned our Europe trip around the time they'd be in London.
Through the online community, I knew when surprise shows were going to happen. Joanne lined up with me outside Lee's Palace when I heard of a secret show. Sure enough, other people showed up — the show was really happening. At the time, Joanne and I were underage. We knew we wouldn't get in. But we still waited with me for six hours in the cold Toronto rain.
We didn't get in.
I've been listening to The Hip a lot lately. I've been listening because I was thoroughly enjoying their new single and looking forward to the album. I've been listening because that's just what I do. Every two years or so we get a new Hip album followed by a tour. That's the way it has always been and that's the way it is always supposed to be.
Gord Downie cannot possibly be dying. And yet he says he is and I have to believe him. I won't get to take my kids to a Hip show, but Joanne and I will have a chance to go one last time. Maybe they'll play our wedding song. Maybe I'll see old friends with whom I've shared these memories over the last 20 years.
If there's music out there laying in wait
To pounce and drain every ounce if you wait or hesitate
And music that'll help you be tough
And come together on more than Springsteen, though most days it's been enough
There's music that can take you away
So use it up
Use it all up
Don't save a thing for later
If there's music out there staying awake
To cry and drain every eye until hatred's eliminated
And music that can help you feel great
And come together in the fictive dream with a kind of Randy Newman take
There's music that can take you away
Where we can jump to our feet, agape 'cause nothing is cruel
And even if it is or was indefeasibly cruel
But we don't care because you're a fool, I'm a fool
You're a fool and I'm a fool

For music that can take you away
- "Use it Up", In Violet Light (2002)
11. Bobcaygeon, Part I
Erica Ruth Kelly
I was 17 the first time I ever went on a road trip with the boy. It was a spontaneous kind of thing; we'd only recently met and didn't know each other very well yet. I remember worrying about that — the not knowing each other.
What if he murders me, I wondered as I clambered into the car next to him. Maybe this is how I will die. At the hands of a strange boy in a car.
I didn't die, but I did fall in love for the first time.
The boy and I went on many road trips after that. I remember one we took over 15 years ago. We were in Quebec, though I don't remember where or why. What I do recall about the trip comes in bursts of memories that are more feeling than anything else: The heavy mist that was building towards a fog. The cigarette smoke curled around my fingers as I tried to find a good song on the radio. We heard the opening bars of "Bobcaygeon."
"I love this song," I said.
"Yeah, me too," he said.
I left your house this morning
About a quarter after nine
I rolled down the window. I stretched my hand out to touch the cold.
I saw the constellations
Reveal themselves one star at a time
The boy accelerated. My hand went up and down, cutting through the clean wind. Up and down. Up and down.
Yeah the sky was dull
And hypothetical
I half closed my eyes. He took a sip of grape soda.
And their voices rang
With that Aryan twang
We didn't sing along. We didn't know the words. I hope I always remember this, I thought.
I knew that we would end before we started. We were too young to think otherwise. But in that moment of pure joy and freedom, I understood that our ending would shatter me. I think he knew it, too. We would be the end of each other.
I didn't mind.
I looked over at him and grinned. He smiled back.
He kept driving.
12. Something On
Erin MacLeod
The Ice Storm, an event that needed nothing more than capitalization for years after it occurred in 1998, changed the space in Eastern Ontario and Quebec. Montreal, specifically, became a unique place. Bridges were closed and, of course, the power was off. One could walk in the middle of the snow-filled streets downtown with little chance of running into any vehicle of any sort. But there were all sorts of people walking around, taking in the otherworldly atmosphere. It was as if the city could be seen from a whole different perspective.
It feels almost silly to say because it seems so obvious, but ice was everywhere. Apparently the Tragically Hip were stuck in a studio at the time, recording what might perhaps be the definitive Ice Storm song (and perhaps one of the most significant Tragically Hip songs), "Something On". Directly referencing the post-storm landscape, Gord Downie describes how "the ice is covering the trees / And one of them is interconnecting / With my Chevrolet Caprice." The effect of the ice was broken electrical towers and snapped power lines; the power had been turned off but something else had been turned on. Perhaps, as per the album title Phantom Power, there was some other type of ghostly influence. The "space tautened" during those days. There was a tension between supposed normalcy and what happens when that normalcy is disrupted.
There's something about "Something On" that captures the type of Canadianness that literature professors talk about. Survival, identity, mapping, nordicity. All words that are supposed to describe that which drove the writing of poets like Earl Birney and Robert Kroetsch. They, and other famous Canadian poets, have been seen as documenters of landscape, survivors of the cold northern weather. But there's a whole world beneath these wintry metaphors and concepts.
Hailing from Kingston, originally chosen as the capital of the then province of Canada before the 1867 birthdate of the country that exists presently, there's always been sense that the Tragically Hip represent something essentially Canadian. Even their appearance on Saturday Night Live, introduced to the audience by Canuck comedy luminary Dan Akroyd, himself sporting a Maple Leafs jersey, was viewed as some sort of triumph of Canadianness.
The Tragically Hip are a rock band. They are a rock band of white dudes. Their lyrics name-check bits and pieces of Canadian geography, history, popular culture, hockey. But they can only possibly represent a particular Canada and Canadian identity.
And even with this Great White North personae, "Something On", in its discussion of the aftermath of ice storm, seems to acknowledge that Canadian identity is not easy. What looks like Canadian identity hides history, culture, experience and oppression. But when the electricity is out, the façade is lifted, and people see things differently.
The image of the train in "Something On" — the train that school children are told "opened the west" is but a settler image of the nation. The west was already opened—it was already home to many people. "Kill the dream of possible vacations," sings Downie, "with the sweep of a mapping pioneer". Pioneering, for those forced to read Susana Moodie's Roughing it in the Bush, is portrayed as a laudable mission, but, for Downie, the impetus of the pioneer to map—and do so sweepingly—kills possibilities.
And then Downie jumps from the Eastern Canadian space of the Ice Storm to a monorail—perhaps referencing the original single-railed plans for the Vancouver Sky Train, thereby taking on a wider scope of the Canadian landscape. "Something On" speaks of the "alienation" of this Canada. Those who rely on what can only be called colonial narratives are left "standing at the station", because, of course, "the train's long gone." When there's "nothing on", it's possible to consider what's underneath the something. The narratives of Canadianness have been placed on top of other narratives. Canada is a home on Native land. This, Downie sings, "makes me feel just rotten".
The final verse speaks to the listener, the listener who, at the beginning of the song is accused of possessing an imagination that gives birth to ideas — ideas that are meant to draw others: like, "a video for new recruits." But this idea, that which is placed on top, that which covers up things we cannot see unless something is turned off. "Something On" asks listeners to consider possibilities. To question narratives. The Tragically Hip's so-called Canadianness is indeed white Canadianness, but Gord Downie pushes through positionality — in, admittedly, often obtuse lyrics—to express the need to see things from alternative perspectives. The ice certainly covered the trees in the Ice Storm, but it also uncovered. Through the shimmering ice, what was there could be seen, exposed, differently.
13. Bobcaygeon, Part II
Liz Harmer
Phantom Power came out just as my mania was blossoming, with sweet "Bobcaygeon" playing frequently on MuchMusic. The album itself provided a sort of soundtrack to my illness and eventual hospitalization. I can't think of the music without thinking of that time, and vice versa. One always somehow leads back to the other.
In the psych ward I learned little from my psychiatrists and everything from the other inpatients. One of them was a 30-year-old man I'll call Will who loved and fed my antics as much as I loved and fed his. We were both coming down from manic highs, having deciphered the intricate codes of the world, and we were both clinging to delusions we no longer felt.
I was in love with Will. He was at least 13 years older than me and told me all sorts of things. He was obsessed with Phantom Power, and his tales and plans often had lyrics from the album laced into them. We were going to move to LA together, where he'd be an actor and I'd be a model. We could take any of the trains from the Hamilton station between the psych ward and the Tim Hortons, and get the hell out of there. And, inspired by "The Rules," he'd be the crossing guard and I'd be the bard, and I'd better be doing my job.
Will was discharged before I was. He told me to call him. He told me — from the song "Escape Is At Hand For The Travellin' Man"—that, "any time of the day was fine," and, "any time of the night was also fine." But he didn't return my calls. Maybe his family didn't relay my messages. Or maybe he needed to heal, as I did.
"Something On" now seems to me like an apt ex-maniac's anthem. "Your imagination's having puppies," Gord sings. "You're never more hot than when you've got something on." Until it turns out that the train doesn't leave the station, the vacations are impossible, and you're left with nothing on.
Six months after Will was discharged, we found his obituary in the paper. Those songs still always make me cry.
14. Emperor Penguin / Escape Is at Hand for the Travellin' Man
Justin Kownacki
I grew up in Erie, Pennsylvania, which I like to say makes me Canadian by association. The radio stations we picked up from across the lake introduced us to bands we never would have otherwise heard in the U.S. That being said, I like to think The Tragically Hip would have somehow found their way to me even if I'd been born down in Texas, because I like to think I would've someday met a Canadian who would have gotten to know me well enough to take me aside one night, hand me a pair of headphones, and say, "Here. Listen to this." Because that's what Gord Downie's lyrics have always been for me: a secret that you share with someone else whom you trust will "get it" – and, by extension, who will get you.
To me, one of the Hip's greatest pleasures is the way even a throwaway line in a throwaway song can somehow convey the totality of a life.
"Escape Is At Hand For The Travellin' Man" is one of those minimalist epics. It's a story told in vignettes, about two touring bands who happen to be playing the same club on the same night. Neither band is a huge success – "we were fifth and sixth on the bill" – so perhaps it's inevitable that two of the musicians would start chatting backstage, looking for someone else to connect with, even momentarily. They stick around long enough to watch the headliner, and then they each retire to their separate hotel rooms, but the narrator can't stop thinking about something his new friend told him as they parted: "You said any time of the day was fine. You said any time of the night was also fine." Realizing too late that this was an invitation, he ventures to the other's hotel room the next morning, only to find the band has already checked out. "I guess I'm too slow," he muses, and anyone who's ever missed a signal from a potential lover can only nod along in shared melancholy. It's this kind of missed connection, and the long-lamented "what if…", that will haunt the narrator (and us) long after those tour buses leave town.
As much as I love "Escape Is At Hand For The Travellin' Man," it seems incomplete somehow when it's not part of a double bill featuring it and "Emperor Penguin," the song that immediately follows it in the track list for the album Phantom Power.
For some reason, although it's not my favourite Hip song, "Emperor Penguin" is the one I've listened to more than any other over the past 20 years. Why? Partly because it's the song that, to me, most feels like the Hip's version of a happy ending. The song's lyrics double as the fragments of a discussion between a husband and wife at the end of a regular day. ("The kiss that's still intangible. The kids are all right, just unmanageable. They won't do a damn thing, you say"). It's a he said-she-said back-and-forth about their opinions, world views, and the news of the day, as debated by two adults who are tired of the world, of parenting, of their jobs, and of life in general – and yet they still have each other, and that's the rock they're choosing to build the rest of their lives on. It's a tongue-in-cheek ode to the frustrating bliss of seeing things through. And in its own way, you could almost read "Emperor Penguin" as a counterpoint to the unanswered question that "Escape Is At Hand" leaves hanging: "What if?" Well, here's what if: they would have lived mostly-happily-ever-after.
For me, The Tragically Hip are a reminder that there are plenty of people out there looking for someone to walk with on their meandering but unavoidable stroll toward the grave. Someone we can laugh with, and cry with, and remember fondly long after they're gone. Someone who gets us. Someone you can take by the hand one night and say, "Here. Listen to this."
15. Violet Light
James Leask
The Hip were my first concert. It was 2002, and they were touring behind In Violet Light, an album I wasn't particularly enthused by. But it was The Hip! And when you're a Canadian teen boy who likes rock music, and your friend asks if you want to see The Hip, you say yes. What else are you doing on a Tuesday night?
I would have known all the songs even if I hadn't obsessively watched MuchMusic every day for a decade. It was The Hip; like background radiation, you absorbed their music without even noticing you were doing so. Even if you were too cool for it, you knew all the songs.
And I was a hair shy of being too cool for it. This was September; by the next June I'd be talking to all my friends about "serious" music like Radiohead. Come June, I might not have said yes to the concert invite. How messed up is that? But at the same time that's basically the most 17 year-old dude behaviour around.
But god, that concert. I have so many clear memories of it: being dropped off by parents in their Dodge Caravan to take our nosebleed seats that we paid for by stocking grocery store shelves. Being scandalized by all the people our parents' age smoking pot. Staring into the purple stage lights until our eyes hurt while we joked that the opening band was better than the headliners. Lord, what twerps. Hey, we were teens, and it'd take us a couple of years before we realized how great it was to have such a quintessentially Canadian concert experience as our first one.
Hearing about Gord brought all this back, now coloured by the second-hand embarrassment of remembering myself as a dickbag teen who was just starting to think he was too good for The Hip. I can't say I don't have regrets about how maybe I could have appreciated the moment a bit more. But in the end, The Hip — and Gord — were the soundtracks for a lot of those embarrassing times. The songs became friends because they shared those cringe-worthy moments with us. We had some good times, and we had some teen jerk times. That's what being Canadian is, I guess — associating all of your coming-of-age moments with a band that hovered constantly on the thin line between something you loved and something you disdained.
I had so many milestones with that band it's hard to think I won't get any more.
That's not true, exactly. Soon, I'll take a new step in my life with a woman I love. That same week, there's a Hip show. One last check-in. I hope I don't embarrass myself.
16. Silver Jet, Part II
Meredith White
Movement and stillness, quiet and noise; the sleeping couple, the still night; the rushing plane, the blaring car radio. The singer is uncertain. I don't really know my heart, he thinks to himself half-awake when a plane passes overhead. He imagines the far-away places the plane is leaving behind and heading toward. He thinks of where he is not.
"Silver Jet" is a love song, in a way, but it's a love song full of agitated urgency: the driving beat, the insistent, climbing guitar. The couple is still, asleep somewhere in the calm wilderness and there's only a heron outside — yet when they wake up, startled by the sound of a passing car, they imagine wolves. Where do you go when you're asleep? Where does your lover go? Sometimes maybe you wake up next to them and everything feels unsettled.
Or, no, not unsettled, just-- there might be something secret in each of you, something never felt more than in the moment of waking, when you realize that you were, while sleeping, far away from the person you were right next to, and that they were, in turn, far away from you. There's something packed away in each of you, a secret. How do you bridge this?
A plane flies overhead, its green light blinking, travelling from one end of the country to the other. How do you uncover another person? We're all as wide and far-ranging as a continent; as this country. How do you uncover yourself, or your own heart? The heron is still, the wolves are on the loose. It feels perilous, maybe it's time to go. A car radio goes louder and then quiet again as it passes by.
In the midst of all this motion, there's still the urge to stay, the I-need-you-and-here's-why of it all. You wake up and worry to yourself, I don't really know my heart, feeling restless and alone, and then like a miracle, the person besides you whispers me too, as though they've been journeying in parallel with you all the night.
17. Courage (For Hugh MacLennan)
Matt Perkins
Growing up in Calgary in the early '90's, I was exposed to two types of music: country (never liked it, probably never will) and rock. We had MuchMusic on cable — our window into the exotic worlds of hip hop, R&B, and dance (Electric Circus!) — but Much couldn't compete with the sheer ubiquity of rock on the FM dial. I listened to a lot of rock radio in those days, which, in 1992, meant I listened to a lot of The Tragically Hip.
It's not surprising then that Fully Completely was the first album I bought with my own money. For a 13-year-old Canadian in 1992, buying an album — let alone my first album — was a big deal. It meant going all the way downtown to the HMV in the Calgary Eaton Centre, and spending two weeks' allowance on a CD that, for all I knew, was terrible. At that point, I'd only heard two of its songs; the smoldering, mercurial "Locked In The Trunk Of A Car" had piqued my interest, but it was "Courage," the anthemic opening track, that sold me on that album, and on The Hip in general.
Fully Completely, as it turned out, was far from terrible. The CD followed me everywhere, hopping back and forth between my bedroom stereo and my Discman for the better part of a year. I loved every track — an incredibly rare thing for an album, then or now. Fully is somehow able to be slick and polished without sacrificing energy or raw feeling. Not surprisingly, it birthed more radio hits than any other Hip album.
Beyond that, Fully Completely defined 1992 and 1993 for me. The musical finesse and lyrical grace of those 12 songs convinced me to dig deeper into rock music, which led to me picking up a guita … which in turn led to nearly every other significant event in my young life. I became a musician because of Fully Completely, and I bought Fully Completely because of "Courage." Even today, listening to the song is a homecoming, like visiting the old church where I first felt the infinite power of a force greater than myself. That roaring A-chord over that galloping beat was the choir, and Gord Downie's impassioned story of human failure was the sermon.
I never bothered to understand the intended meaning of "Courage," or who Hugh MacLennan was when I was 13. I honestly didn't care. All that mattered to me was the meaning I got from it: that music could be both passionate and fun, or both energetic and melancholy, that it didn't need to be precisely one thing all the time. It was a multi-faceted gem that sparkled in interesting ways under different lights.
24 years later, Fully Completely remains one of my all-time favourite records, and "Courage" remains my favourite Hip song. The CD itself is long gone, but I still have the folded insert with the full-sized album artwork on it.

Matt Perkins is the author of Winterwakers, a sci-fi thriller set in a world where humans hibernate. He is also the occasional lead guitarist of Hip Too, a Vancouver-based Tragically Hip tribute band. Born and raised in Calgary, he currently resides in the Vancouver area with his wife and adorable dog.
18. The Most Canadian Moment
Simone Rivers
In the winter of 1999, The Tragically Hip toured to promote Phantom Power. I was living in Vancouver and a friend suggested that we go to Seattle to see them at a small venue rather than the stadium they were playing in British Columbia. (Google tells me the concert was March 30 at the Paramount Theatre; the set list is even online, which kind of boggles my mind…) At 22 we felt terribly smart, sophisticated and cool and to be going to see The Hip in a small theatre.
This was over 15 years ago and my memories of the concert are hazy (other than that it was excellent). What stands out the most was the break. The theatre was full of other Canadians who had travelled to Seattle for the chance to see their favourite band in a smaller venue than they'd ever play at home. At the break people were getting restless and all of a sudden some guys with Canada flag capes —you know the type, they come out on Canada Day and during Olympic gold metal hockey games — are beer-fuelled, loud and VERY patriotic. A chant of "Hip, Hip, Hip… " started to grow and soon the cape-dudes were standing up and running down the aisles, capes fluttering like patriotic superheroes, working up the crowd until we all stood up and burst into O Canada. We sang the entire thing. With gusto.
Looking back on it now, the whole thing seems incredibly obnoxious. But at the time, it was a wonderful experience to be surrounded by proud Canadians, listening to a band that was "ours" and feeling that sense of being part of something. Phantom Power is my favourite Hip album, I think because it evokes strong nostalgia for that time in my life, those moments on the edge of adulthood with all of the freedoms and little of the responsibilities that seem to come later. That time of life when we didn't think twice about driving to another country to see a rock band who sang unapologetically about home.
I attended that concert with my now-husband. When we heard the news about Gord Downie this week, he said, along with countless people across the country, "We should go see them". Alas our summer holidays are already booked and we will be away for all of the Ontario dates. Maybe it's for the best, though. Maybe our Hip concert experience should remain in that little theatre in the US with the Canada flag cape guys, the spontaneous national anthem and the memory of my Most Canadian Moment – which wasn't even in Canada.
19. Ahead By A Century, Part III
Wyndham Bettencourt-McCarthy
I was an impatient kid — always making big plans and staring straight into the future. When I was five years old, I wanted to be ten. At ten, I longed for the freedom of 20. Sure, I climbed the trees, listened to the rain, and even got stung by the occasional hornet. But my heart wasn't in it. You could say that my illusions of someday were cast in a golden light — one that shone brighter than anything actual childhood had to offer.
My parents were a bit too old and I was a bit too young for us to be true Hip fans. The band's popularity soared in the space between their youth and mine. But once we moved to California, not long after Trouble At The Henhouse was released, they would sometimes play the record loudly on our living room stereo. Like their commitment to finding the only bar in the Bay Area showing the hockey game, The Hip was an important part of the Canadian identity that my folks held dear.
"Ahead By A Century" was a Canadian chart-topper and The Hip's most successful single. The first two minutes, just drums and acoustic guitar, may be the most relaxed two minutes in their entire catalogue. But all that gentle placidity masks a harder truth to swallow. When Gord Downie sings, "no dress rehearsal, this is our life," it's as much a statement of fact as a cautionary tale. We grow up; we grow old. Time passes, and then slips away.
My parents tried, over and over, to teach me this lesson. "Be here now," they would say, trying to pull me out of my head, where all my big plans for the future took root and spiralled out of control. Years later, that's the message I still hear in "Ahead By A Century." Dreams, full of revenge and doubt, are mercurial. Disappointment is inevitable. You are ahead by a century, child. Stand still for a moment. Try your best to just exist.
20. Lonely End Of The Rink
Stephen Johns
I learned about Gord Downie's terminal cancer diagnosis the same way a lot of you did: by checking my email. When I saw a new message from The Tragically Hip, I assumed it was a tour announcement. After reading the first few lines, I had trouble breathing for the next few hours.
The Hip is my band. For three years, I lived around the corner from Rob Baker, running into him periodically at the corner store. I once spent ten minutes chatting with Paul Langlois after a Big Wreck show at a campus bar. I heard "Lonely End Of The Rink" in the building where I learned how to skate, and I've heard "Blow At High Dough" — you know, the one that starts out with they shot a movie once in my hometown — in all four places I've called home.
The Hip is my band, but it's also Canada's band. The band's music is an immutable soundtrack to life in this country. You know The Hip, whether you want to or not. They're yours. They're mine.
Live, the band kills. I've seen them in arenas and stadiums. I've seen them in theatres and clubs. I've seen them at two historic Canadian forts and at a zoo in suburban Minneapolis. This forthcoming tour might be difficult, and maybe a bit maudlin, but I sincerely hope they walk on stage each night, turn their amps up to 11, and melt our faces. I'll be there, singing my heart out, and, let's be honest, crying my eyes out, too.
After hearing the news this morning, I wasn't sure I'd be able to listen to The Hip's music again for a while. "A while" turned out to be half an hour, and I soon put on "Day For Night." I was expecting to feel sad, and I did, but after a few minutes, I was turning the volume up, nodding along and dancing around the living room like Gord Downie.
This next tour will be a chance for all of us to get together in the same place, celebrate the band's music, and thank all five of its members—Gord, especially—for everything they've given us. No matter what happens after this tour ends, this is music that'll be part of our lives forever. These songs are mine. These songs are yours. These songs are ours.
21. Grace, Too
Toby Lethby
In the Summer of 1993, The Tragically Hip played at Glastonbury in England. Before then, I'd never heard of them. But that day, as I sat way back and they started playing, I liked what I heard. Then Gord started his on-stage antics (walking an imaginary dog, pretending he was locked in the trunk of a car) and I got up and walked through seated and standing crowds towards the stage. I was mesmerised. I bought Fully Completely as soon as I got home and played the tape on repeat. Seeing Gord perform and hearing the lyrics inspired me to start writing songs. He truly is one of the best live performers out there, and certainly the best frontman I know of.
They showed me that you can write intelligent lyrics — at times referencing history, others a conversation between friends or lovers, sometimes with a wry smile or tongue-in-cheek — and at the same time manage to weave it into a great blues or rock tune. With each album release I'd import it and soak up Gords vocals and lyrics. I listened to bootlegs, watched videos, anything I could get my hands on. I've gone on to write my own songs and sung in bands, and although I never had any kind of success, that was OK with me. The Hip were always there as a constant.
The news this week has left me feeling extremely sad for Gord, his family, the band, and Canadians themselves. It's a loss to the music world. And for me? I'm losing my hero. I'm gutted.
This final tour is apt for Gord, as he can choose the way he bids farewell. I know he'll carry it with panache, and grace, too.
22. New Orleans is Sinking, Part II
Simon Gray
I was never a huge Hip fan, but growing up smack dab in the middle of the not-much between Ottawa and Kingston in the '80s and '90s, they weren't something you could avoid. They were the soundtrack to bush parties and road trips and any place anything interesting was happening.
when I was 15 I started playing bass, and took to it pretty quick. My grandmother bought me a starter instrument and my dad, wanting to encourage his usually lazy kid at something he was good at, would take me down to the open mic night at Harry McLean's pub in Merrickville on the first Monday of each month.
I remember it being one of those thrown-into-the-deep-end experiences. I was a contrary kid, listening to unpopular music and I'd learned how to play more from my favourite CDs than any kind of theory or instruction. I was invited up by a local musician to back him up on a Hip song I didn't know, and with no time to practice I just got up and followed him live on stage. The song was "New Orleans Is Sinking" and while i was familiar with it, I'd never played it before and didn't even know what the bass part was.
I ended up improvising a slap bass line to cover my unfamiliaritym and that sort of made my name in that music scene for a long while. Here I was, this weird grunge kid playing '70s funk bass to a '90s rock song. I was picked up by the local bar band within a month and that goofy funk cover was a staple of our set list for the next five years.
The Hip taught me a lot about music without me really seeking it out. They were there for my formative years and while I still wouldn't call myself a superfan, there isn't a Hip song that doesn't stir nostalgia or national pride within me. They were there on the road to me becoming who I am, and they will always have a place in my memories.
23. Fifty Mission Cap
Brian Ferguson
It was February 1999, the day before I was supposed to start my two-month "I finished University and started working but I hate work" swing through Southeast Asia. I went to see The Hip play what I think was the first ever show at the ACC.
After rambling through 25 hits and leaving the stage after an awesome show, I figured that that was it and that the show was over. But, the house lights stayed down. My friend Jeff Carter turned to me and said "Man, what else can they play?" About 20 seconds later, they came back out, with three of them (Rob Baker, Johnny Fay, and Gord Sinclair, I think) wearing Leafs jerseys. They played 50 Mission Cap to what was the loudest crowd I'd ever heard. I think I stood there with my mouth open during the whole song. I'd never heard it played live before and, being a Leaf junkie, they were just waving a piece of meat in front of a mangy dog. It was an incredible five minutes.
I left for Hong Kong the next day on an absolute high after the show. For the next two months, anytime I was wishing I was home or was frustrated about trying to figure my way around countries where they didn't speak English and mistrusted tourists, I thought of those 5 minutes and it somehow made things a bit better.
This week has been extremely tough. I felt sick Tuesday and Wednesday. I feel a bit better Thursday and Friday. I struggled with the "do I want to go to these shows?" question all week. Today, there is no doubt. I will be there. I have to be.
24. Cordelia
Emma McDonald
I went on vacation with my father when I was ten, and my sister and I each got to pick a few CDs to bring for our new Discmans. Due to my minor confusion over the state of the Canadian music scene, I wanted to bring Road Apples, which I thought was a Barenaked Ladies disc. This was nixed, since listening in the privacy of my headphones wouldn't allow my parents to cough over the profanity. Still labouring under the impression I was attempting to select a BNL album, I was suitably unimpressed, but I acquiesced. I don't remember what I brought instead. Probably Gordon.
The Tragically Hip was a big part of my childhood. I grew up listening to Up To Here in my dad's truck, Phantom Power turned up in the living room. Despite this, I didn't fully rediscover Road Apples until I was in my early teens. By this point, my parents had split up and I lived with my mom in a small town, where I was your typical teenage outcast. There isn't a song on Road Apples I don't like, and most of them have some sort of personal connection that I treasure ("Fiddler's Green" is associated with familial tragedy; "The Last of the Unplucked Gems" makes me think of my dad), but "Cordelia" is particularly special to me.
It takes all your power to prove that you don't care.
I would lay on the floor near the stereo, turn it up as loud as I could handle, and play it again and again and again. It captured some sort of bottled teenage misery, I suppose, or maybe it just captured some fragile and intimate part of the identity I was building. Either way, that's how I got through the weird, sad, lonely teenage years.
I am not Cordelia. I will not be there.
25. Wheat Kings
Katie Sharpe
The first time I ever saw the Hip? I dunno, the Horseshoe? Some dive bar in Kingston?
No idea, but I know for sure that it was sometime in the early to mid '90s because Fully Completely was out (which, back-to-back with Road Apples, is Canadian music at its most maple-soaked). Their music and showmanship was blistering, and the crowd's love for them was so overwhelming total strangers with their arms around each other to sing along to Wheat Kings. I was hooked, and album after album they didn't disappoint. The Hip play great foot-stomping party/campfire music, but they are also political and empathic artists. Growing up in Ontario, the question wasn't "Do you like the Hip?", but rather "What album do you like the best?" And aside from the evocative, bluesy guitar hooks, the sound we all lined up to hear was Gord Downie's voice, all rubbery and swinging from juvenile garage rocker to mumbling misanthrope to irreverent satirist to salty, visceral poet. He is the diffraction phenomenon in human form.
Hold fast Gord. Just a few more turns around the stage for us, won't you?
26. Poets
Svea Boyda-Vikander
Don't tell me what the poets are doing.
Don't tell me that they're talking tough.
Many years later, in a Toyota, an ex would play me the Hawksley Workman song that starts, "Fuck you, you're drunk, and acting tough."
The Opening Line: an art in itself.
It goes on. Something about being sad, but not being alone in it, and that being an insult. I can't remember. Like the Hip, he's tired of toughness, salty about poets. They let a generation down.
Salty about poets?
It's in our blood. I remember "Poets" from my early childhood but it came out, impossibly, when I was fourteen. I danced to it at elementary school picnics. It's the sound of weekend mornings in Vancouver, sunshine and the slight dog smell of my friend's parents' Jetta. It's what the Barenaked Ladies' "The Old Apartment" was to rainy days.
Don't tell me about aging hippies talking revolution in dusty kitchens.
It's a tale of action, small-farming, small-pornographing, the right for women to go topless in the heat...
You know how dust clings to the grease. In kitchens.
It was rock music the way Canadians might make rock music. Appealingly, sadly, talking about the issues. With a narrative as meandering as our national highway. Appearing, impossibly, straight in every photograph.
27. The Inevitability of Death
Dan Pontefract
Fleeting, life is.
Ephemeral, in fact.
Words so cunning.
But soul? Intact.
Courage? Indeed.
Stay! Please.
The song ain't done, and
It's my soul you squeeze.
Much have you taught,
More than you know.
Love is eternal
Among the ya's and whoa's.
As dark rings the door
With body to take,
You are the ocean, and
I am just a lake.
28. Bobcaygeon, Part III
Elizabeth Bate
Yeah, the sky was dull, and hypothetical/ And falling one cloud at a time.
The first boy that ever asked me to marry him said his favourite song was "38 Years Old." He identified with it. Not the prison part, he said, but that he could picture himself being 38 years old never having kissed a girl. Before then I hadn't really listened to what I now I consider some of the best lyrics of our time. I left the boyfriend, too terrified to spend a lifetime bound to someone out of a mutual fear of being alone, but I kept the music.
I thought of maybe quitting/ I thought of leaving it behind.
I catapulted myself into something new. Running in the opposite direction of something I was sure I didn't — couldn't — want. I threw myself wildly at every childhood fantasy I'd had, hoping to find happiness amid forgotten plans of what I'd wanted to be.
Riding on horseback/ And keeping order restored.
I haven't lived an ordered life. After that moment more than 10 years ago I've bounced between schools and jobs, careers and countries, moving from one experience to the next, dizzily, and for the most part happily, focused on sucking it all in. And it's worked for me.
For most of us life offers little foreshadowing. The best we can do most days is a hazy, myopic view of the future that is nothing more than our best guess. But occasionally there are moments of clarity, and we can see all the way down the path.
Last summer all my bouncing around took me to one of those almost-Northern, small Ontario towns so emblematic of the Canadian Gothic Gord Downie wrote about, to do the thing I love to do. It was there, that I paused to honour a time I could see all the way down the path, and I went in an entirely different direction, with a brand new soundtrack. Now I get to watch my life reveal itself to me slowly — one moment at a time.
It was in Bobcaygon, I saw the constellations/ Reveal themselves one star at a time.