Regardless of how you feel about his music, it's a bit of a surprise to see Justin Bieber next to the likes of Robert Downey Jr. and Bruce Willis. Still, I guess the point here is that it's not just actors - it's also directors and other manners of stars. Perhaps even more surprising, however, is the inclusion of Rosie Huntington-Whiteley, whose sole acting credit is currently Transformers 3.
Nonetheless, it's an impressive array of stars, and quite the spread.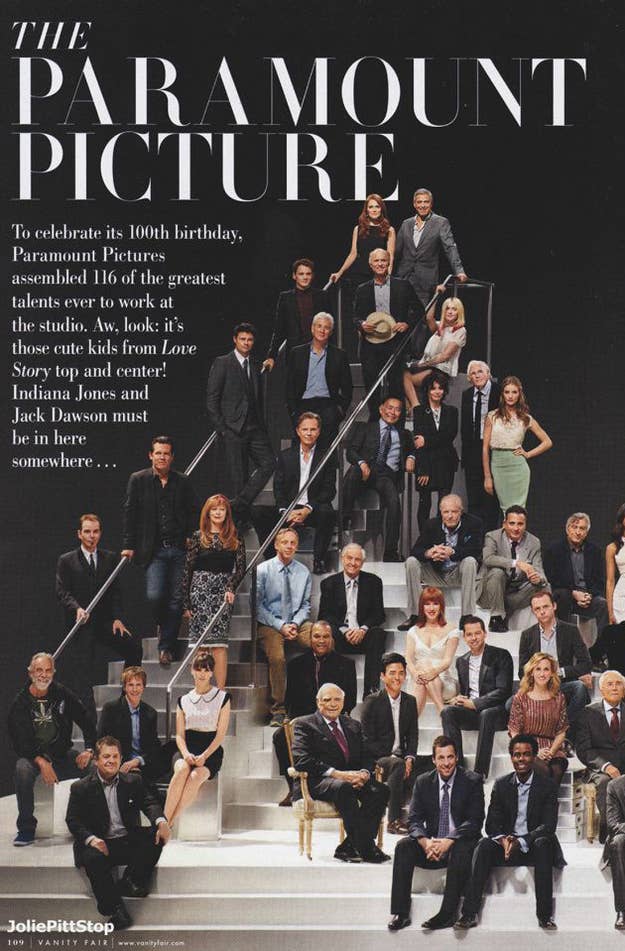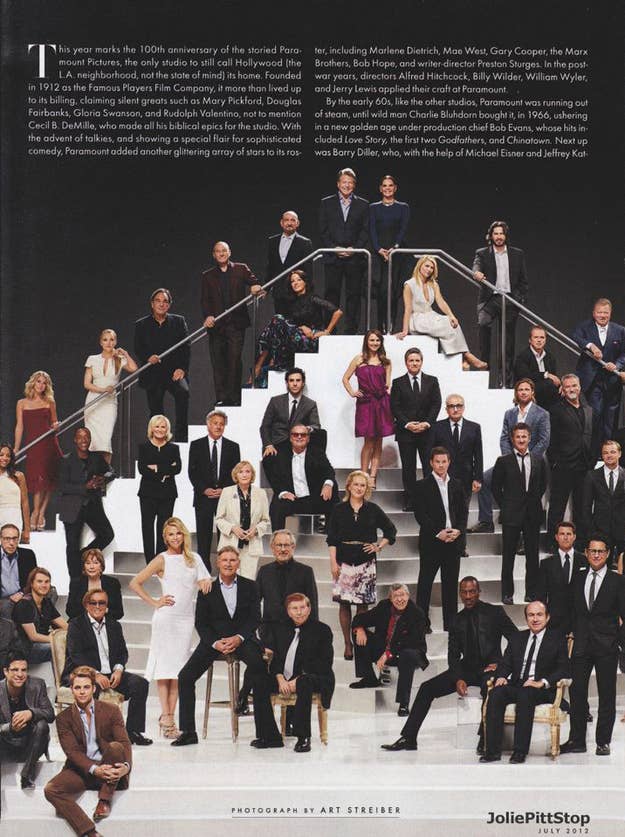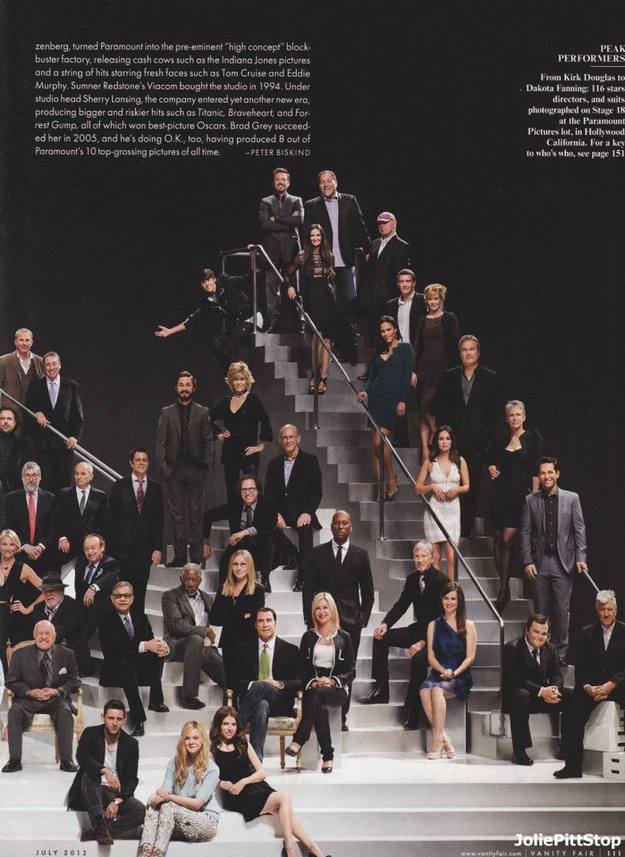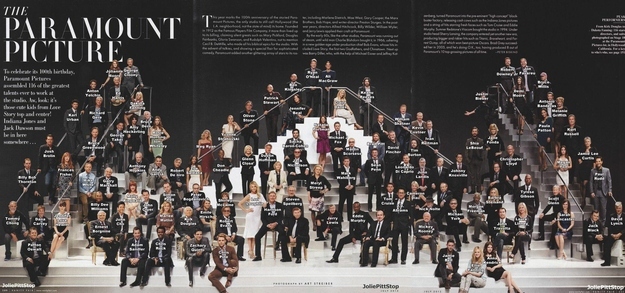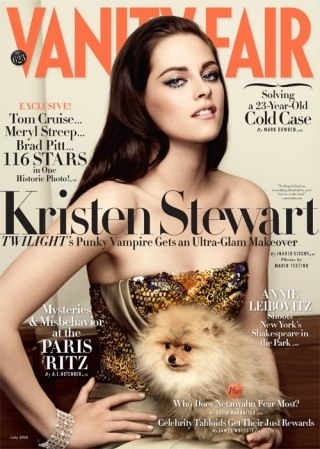 For prospective collectors, this seems like it might be a good one to pick up, so be sure to grab a copy and see the spread close up. The Vanity Fair July 2012 issue should be on stands now, and also features, as you can see, K-Stew and a very fluffy pup.
And everyone loves very fluffy pups, no?