Guardians of the Galaxy opened today and it's expected to be Marvel's latest hit. With positive reviews and fans excited to see the film, there's more focus on the man behind the camera, James Gunn. While some fans may wonder why Disney/Marvel would choose a relative unknown to helm the summer's big tentpole, the move makes an awful lot of sense.
Let's look at some big-budget directors and their early work that no doubt sealed their deal to blockbuster status.
1. James Gunn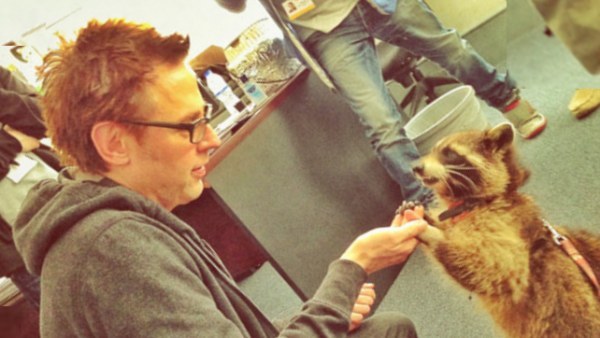 Blockbuster: Guardians of the Galaxy
Warm-up: Super and Sparky and Mikaela
Why it made sense: Marvel has always made interesting choices when picking directors (Jon Favreau for Iron Man? Kenneth Branagh for Thor?) and Gunn is no exception. Guardians may not be the biggest property in the Marvel universe, and it's a risky move to begin with, but it took some extra gusto for the suits to let Gunn write and direct Marvel's 2014 summer flick. Gunn's had an eclectic career already and has only directed two films, the cult favorite comedy-horror Slither and, more recently, the superhero movie titled—appropriately—Super.
Starring Rainn Wilson as the titular hero, Super is a disturbing, gory, funny, and polarizing deconstruction of our fascination with heroes. Critics and audiences didn't take too kindly to it, but the movie further established Gunn as a cult director with scores of fans, and someone who knew the superhero genre inside and out (he also wrote the 2000 movie Specials, another irreverent take on the genre). What may have helped seal his deal with Marvel was Gunn's Xbox Live series Sparky and Mikaela. Mikaela, a caped crusader, fights crime with her pal Sparky, a foul-mouthed raccoon. Maybe Marvel saw that as proof Gunn could handle its own crazy critter.
2. Rian Johnson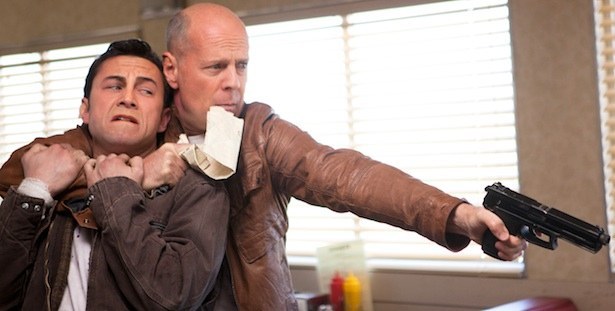 Blockbuster: Star Wars Episode VIII
Warm-up: Looper
Why it made sense: Johnson's last movie, 2012's Looper, was a sci-fi tale about time travel, mysterious powers, and destiny. While Star Wars hasn't had time travel (yet…?), the idea of choosing one's path to good or evil resonates with the Star Wars universe. Plus, there's the child with strange and amazing powers who holds the key to society's future, not unlike certain Skywalkers. Oh, and hoverbikes. Never forget hoverbikes. With a slick directing style and a clever script, Looper was one of the better sci-fi movies of the past decade, earning Johnson his status as one of the hottest young directors of today.
3. Gareth Edwards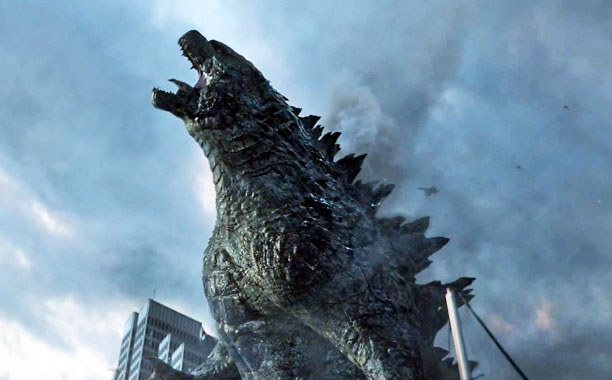 Blockbuster: Godzilla
Warm-up: Monsters
Why it made sense: Monsters was a small critical success when it came out in 2010. The low-budget indie adventure drama starred two unknowns and seamlessly integrated computer effects into a story about a journalist investigating a quarantined zone inhabited by, yes, monsters. Sound familiar? Despite the title, the film wasn't a creature feature but focused more on the human drama. Still, by the very end we do get a full glimpse of the titular beastie. Most of the running time was a slow-burn build-up to a grand reveal, and Edwards employed a similar tactic with the King of All Monsters. Like Johnson, Edwards is leveraging his early success by directing a Star Wars spinoff in the upcoming years.
4. Josh Trank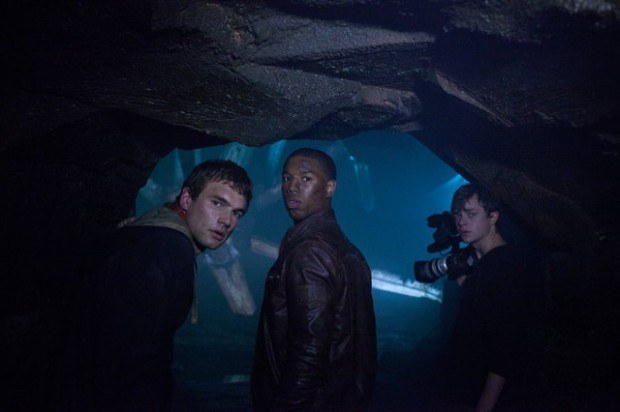 Blockbuster: The Fantastic Four (2015 reboot)
Warm-up: Chronicle
Why it made sense: While we won't see how The Fantastic Four pans out until 2015, Josh Trank being handed the reins of a popular comic book franchise, and a reboot at that, shows a lot of confidence from the studio. With only one feature to his name, Trank is riding some high expectations. Though with that one feature being Chronicle, the expectations make sense. Receiving mixed-to-positive reviews when it was released, Chronicle was a found-footage superhero movie featuring young, relatively unknown actors (you'll be a star yet, Michael B. Jordan!) and wasn't based on any existing property. That's a lot of strikes against it going in, but the final product was a convincing, surprising, and surprisingly emotional movie. The movie more than tripled its budget, launching Trank to the big time. Following a superhero movie with another superhero movie may not seem like a daring artistic choice, but it sure makes sense to a studio. Oh, and like Edwards, Trank is also slated to direct a Star Wars spinoff. Star Wars spinoffs for everybody!
Agree? Disagree? Have other examples of directors' early work spring-boarding them into a bigger, similar project? Let us know in the comments.
This post was created by a member of BuzzFeed Community, where anyone can post awesome lists and creations.
Learn more
or
post your buzz!