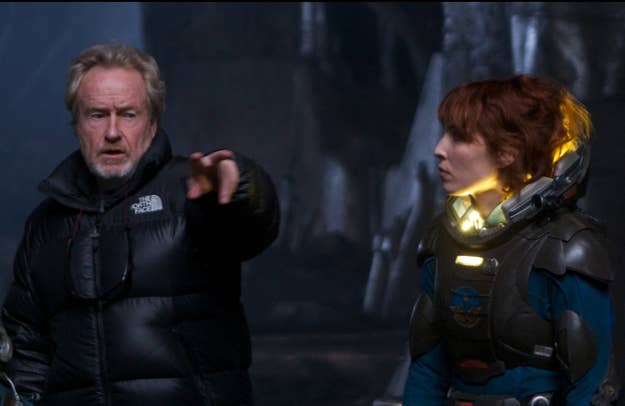 Ridley Scott and his production company, Ridley Scott Associates, announced a partnership with the multichannel YouTube network Machinima this afternoon. The director of Alien and Prometheus (among many, many others) and the YouTube network will collaborate on 12 short sci-fi films together.
In a press release about the venture sent out today, Machinima CEO Allen DeBevoise characterized the partnership between his company, Scott and RSA as a "unique incubation model" under which "new Sci-Fi franchises will be born." Feel free to take a moment here to visualize the next Alien franchise bursting fully formed from this partnership like an extraterrestrial from John Hurt's chest.
According to today's announcement, Scott will act as executive producer for the franchise and will select directors with input from RSA president Jules Daly and executives at Machinima. (A spokesperson for RSA declined an interview about the venture.)
The director is a "get" for the YouTube network, which despite its massive audience — 2.6 billion video views and 262 million viewers monthly, according to the company — is still, well, a YouTube network. Machinima has done deals with franchises like Battlestar Galactica and Mortal Kombat in the past, but the director is by far the biggest name the company has partnered with to date.
The partnership makes sense: Machinima's image will be burnished by its relationship with a three-time Oscar nominee known for producing the kind of content that appeals to its core audience (males 18 to 34); Scott and RSA will have access to the company's huge audience and the chance to dip their toes into the world of web video.
Or, as Scott put it in the release, "With new media transforming the way audiences connect with films and filmmakers, Machinima is a great partner for us as we embark on this new model of delivering original content to fans."