If you're an A24 stan (and I know A LOT of you are), you've probably enjoyed your fair share of weird, twisted, and elevated horror films like Hereditary, Midsommar, The Witch (the list goes on...). So, I think it's safe to say you're going to be very interested in their latest offering called Lamb.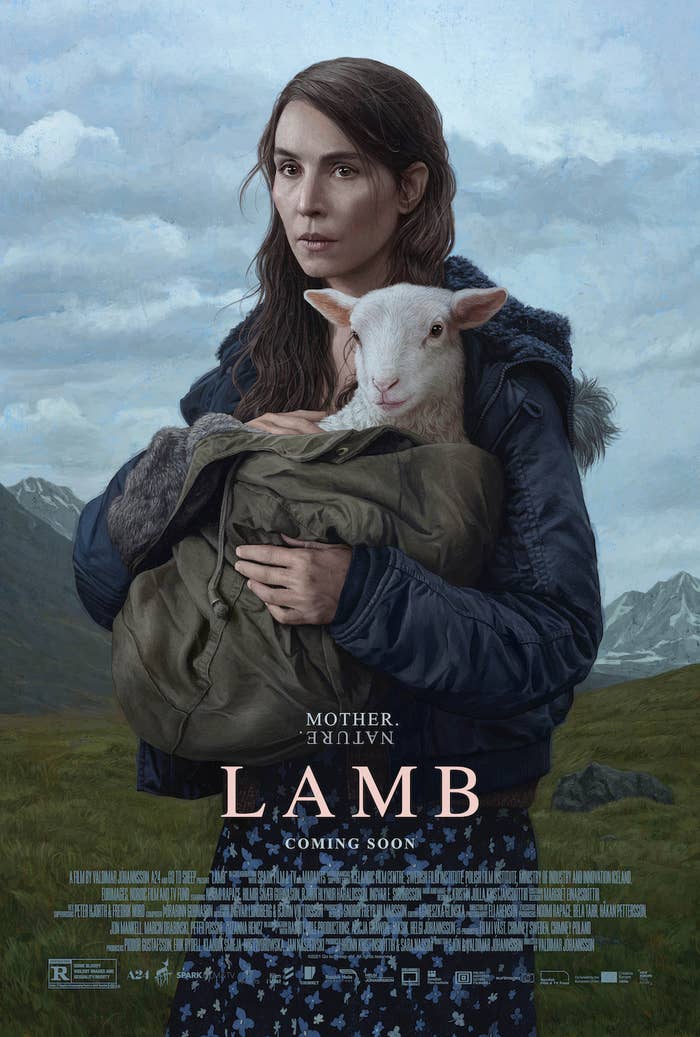 The story goes as follows: A childless couple in rural Iceland make an alarming discovery one day in their sheep barn. They soon face the consequences of defying the will of nature in this dark and atmospheric folktale. And here's a look at the trailer:
The main things you need to know is that there is a LAMB BABY...
...and, although she's ~just~ a lamb (although, there are some weird things happening where it looks like maybe she's half human?!), she's being treated like a human baby.
She even gets a flower crown! (Would wear this image on a shirt, not gonna lie).
And it looks like baby lamb's birth mother is out to fight adopted mom (Noomi) for her. Or, IDK, maybe it's just some random goat...but either way, they don't seem too pleased about what's happened to baby lamb.
Suffice to say, this has been making people scream...
...and also made them very confused. (Myself included, but I don't mind!)
And they've also been making the obligatory A24 comparison jokes, like this one about Midsommar...
...and this one about The Witch.
Basically...people are excited.
Like, very excited.
So, if you're excited too, get ready! Because Lamb comes out in just a few months, on Oct. 8, in theaters.