We asked the BuzzFeed Community to tell us all the tiny details from the Harry Potter movies that most people missed. Here are some of their responses, along with some contributions from Reddit:
1.
Ron's robes in Sorcerer's Stone are more faded than Harry's and Hermione's because they're hand-me-downs.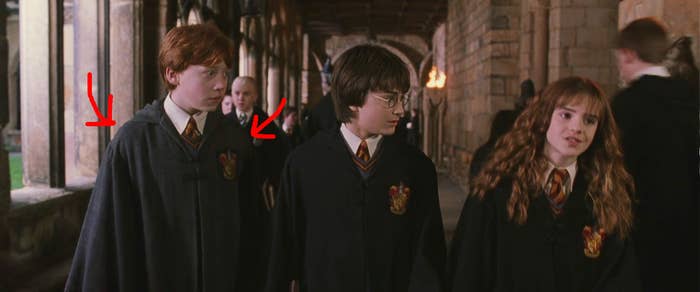 2.
In Sorcerer's Stone, there's a portrait of Anne Boleyn (who Henry VIII accused of witchcraft) in Hogwarts.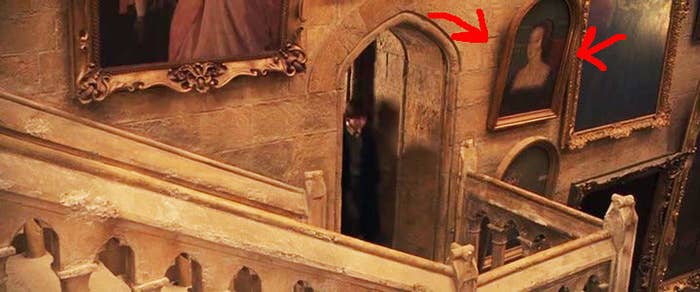 4.
As Hermione is describing what the love potion smells like to her in Half-Blood Prince, the fumes change color to match what she's describing. However, there's a pause in her list when the fumes turn orange, the same color as Ron's hair.
5.
When Oliver Wood releases the Snitch while teaching Harry how to play Quidditch, he immediately loses sight of it, but Harry keeps his eye on the Snitch, highlighting his future talent as a Seeker.
7.
In a flashback in Order of the Phoenix, Sirius says, "Nice one, James," when James disarms Snape. Later, after Harry disarms a Death Eater, Sirius says the same thing.
9.
In Snape's death scene, there's a Gryffindor scarf hanging up in the background, a reference to his bravery and Dumbledore saying he "sometimes thinks they sort too soon" in the books.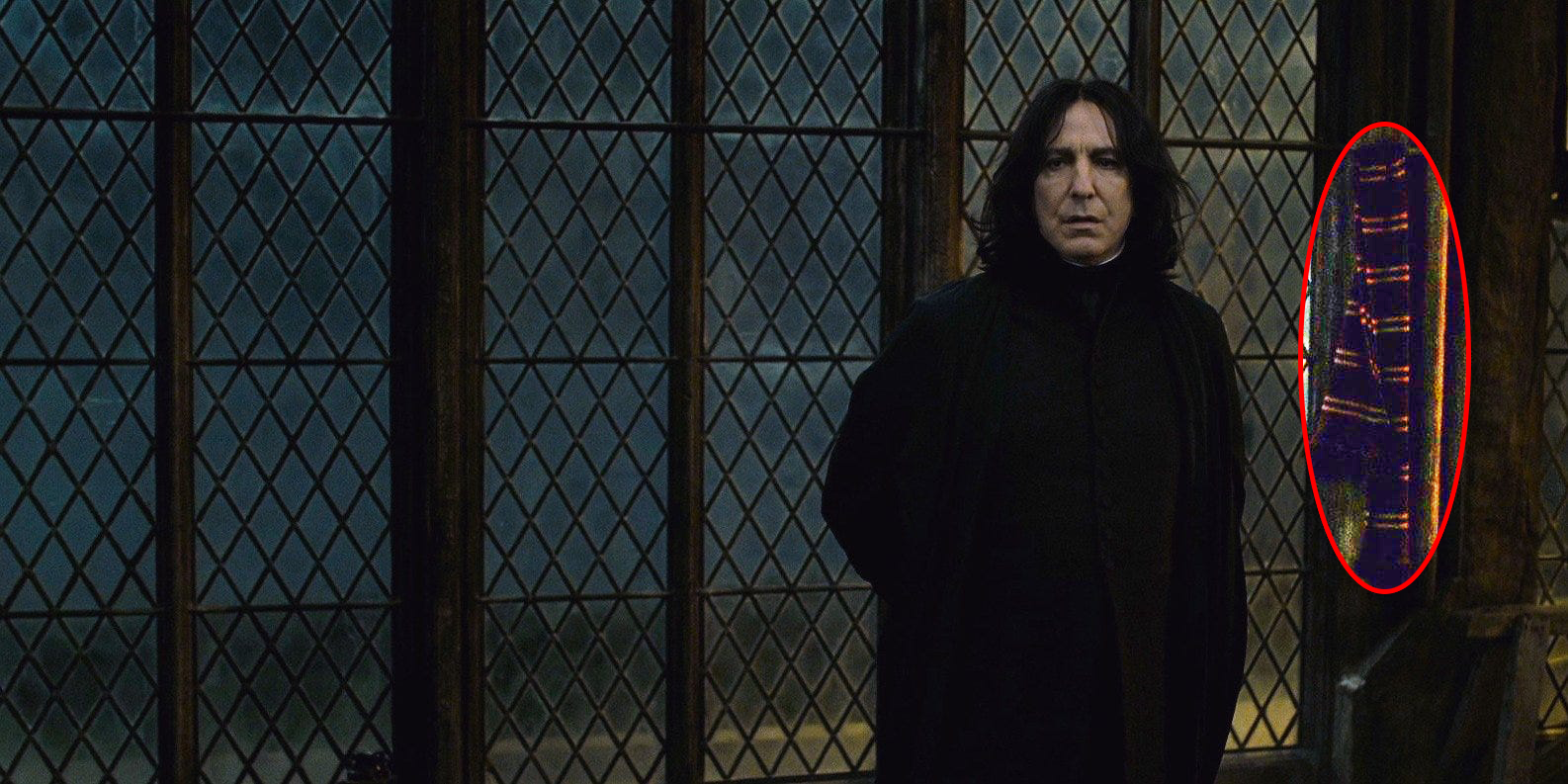 10.
The ways Harry, Ron, and Hermione wear their scarves and ties reflect their personalities.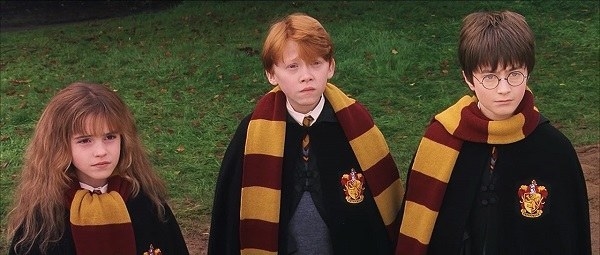 12.
Hermione's hair grows throughout Deathly Hallows Part 1 to show how long she, Ron, and Harry have been traveling in search of horcruxes.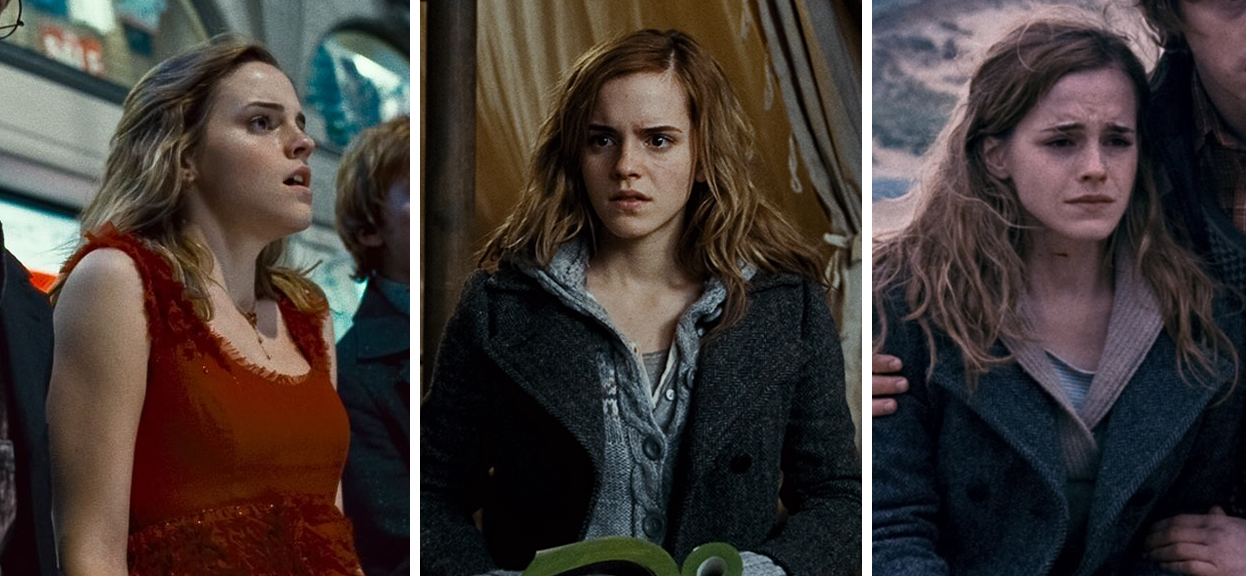 13.
What Sirius tells Harry when he says goodbye in Prisoner of Azkaban foreshadows Harry's use of the Resurrection Stone in Deathly Hallows Part 2.
15.
As each horcrux is destroyed, Voldemort's robe becomes more faded and dirty looking.

17.
In Goblet of Fire, there's a Deathly Hallows–shaped device visible in Dumbledore's office.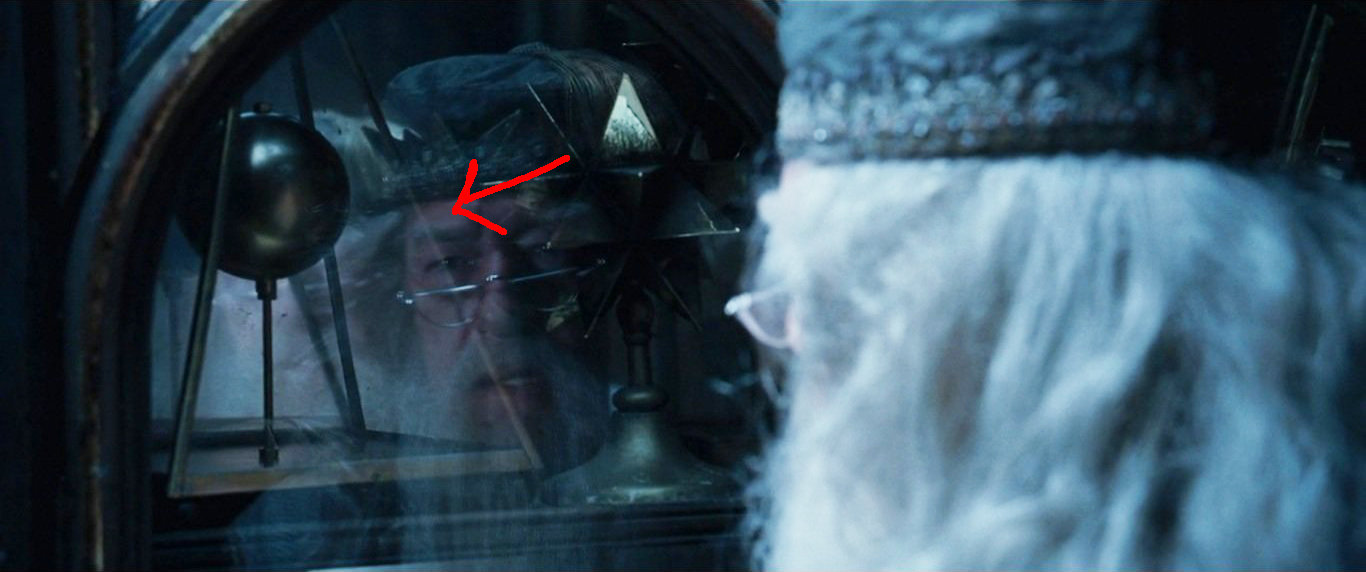 19.
In Tom Riddle's room in the orphanage in Half-Blood Prince, there's a picture of some cliffs. Those are the same cliffs where Dumbledore and Harry travel to collect the locket, one of the seven horcruxes.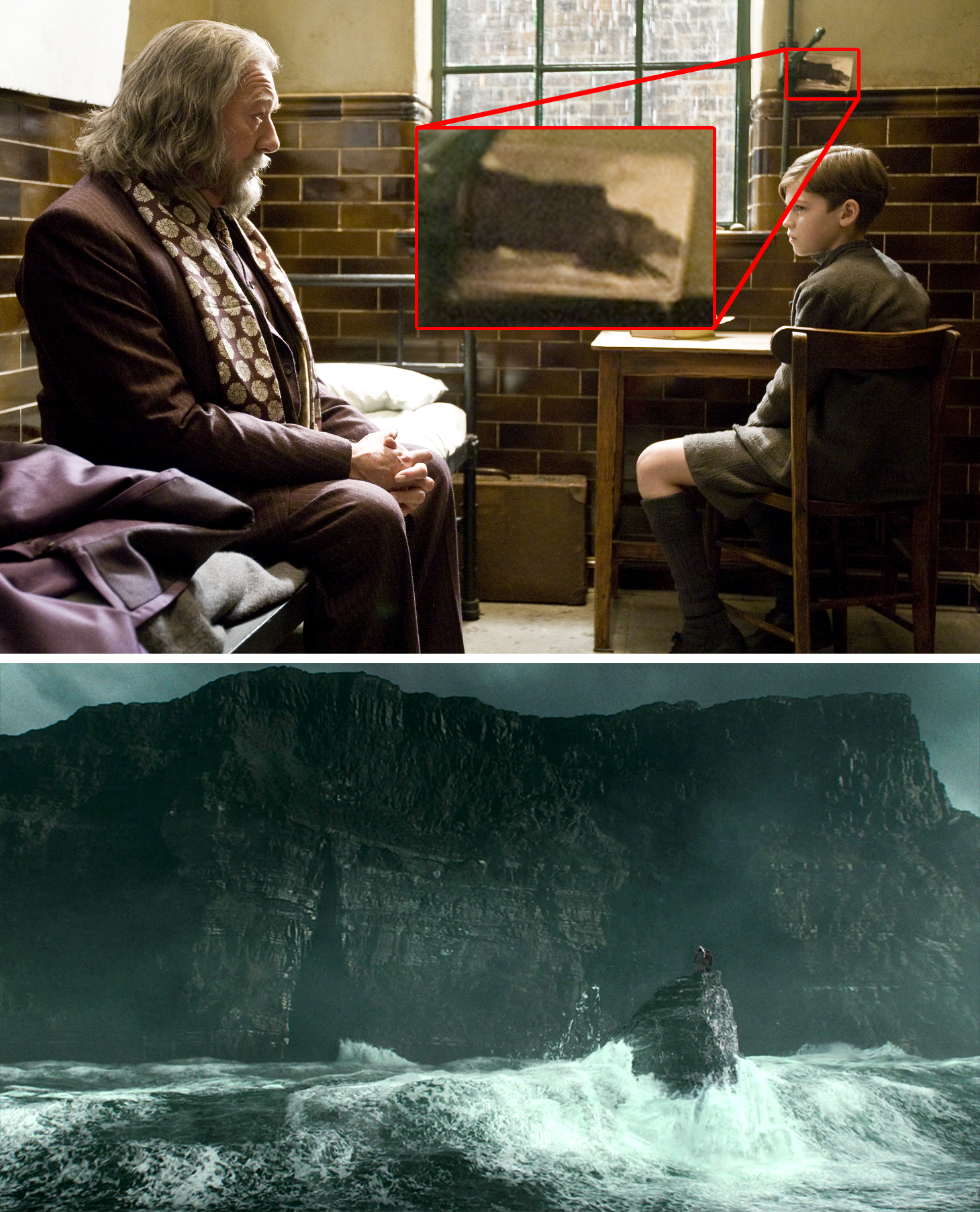 21.
In Prisoner of Azkaban, the bartender makes a bottle disappear.
23.
The Warner Bros. logo gets more tarnished and decayed throughout the series.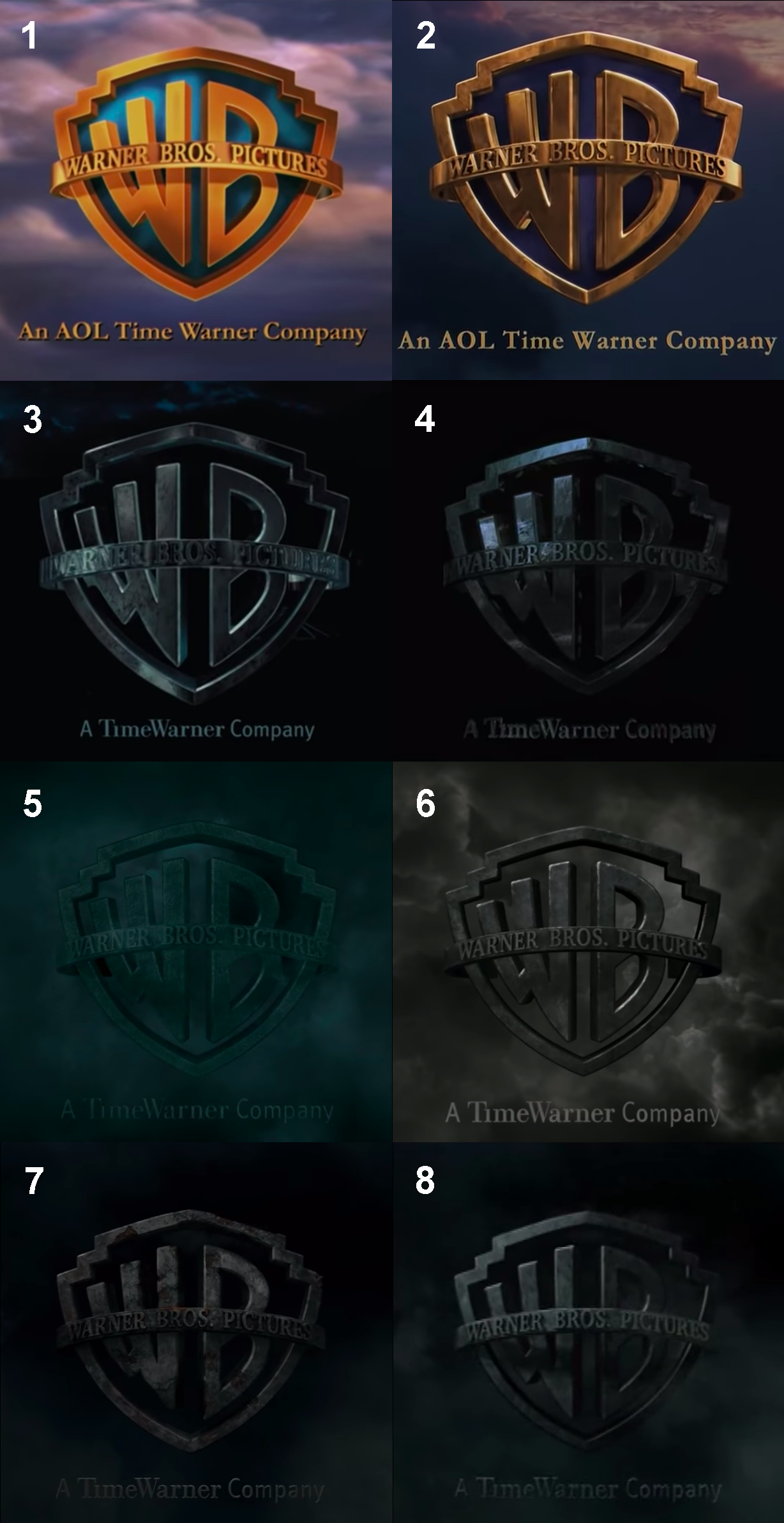 25.
When McGonagall attacks Snape in Deathly Hallows Part 2, he knocks out the Carrows and steals their wands before escaping.
27.
Chamber of Secrets has a post-credits scene that reveals the fate of Gilderoy Lockhart.
28.
In the epilogue at the end of Deathly Hallows Part 2, Harry's scar has almost completely faded.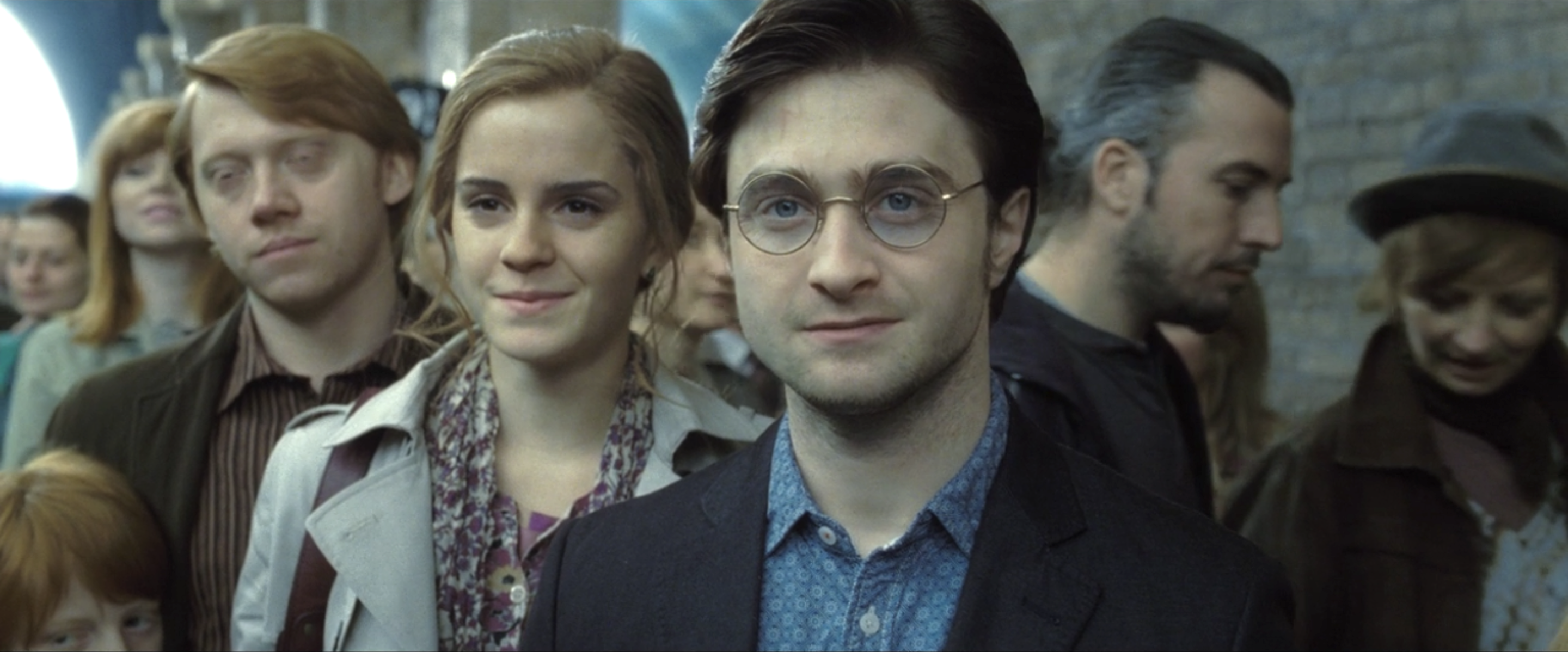 30.
Professor Lockhart has a wig in his office in Chamber of Secrets, suggesting even his luscious hair is fake.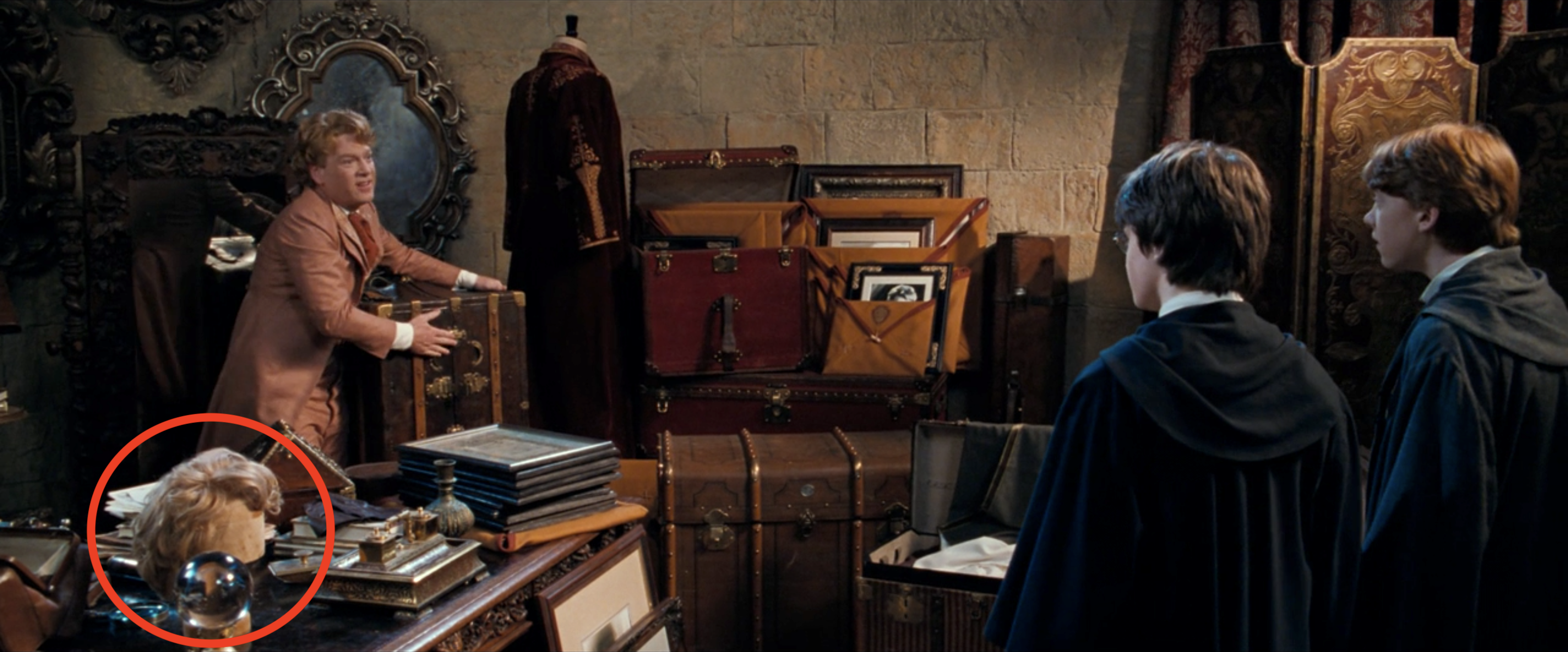 32.
In Deathly Hallows Part 1, the fake name that Hermione gives to the snatcher is the name of Percy's girlfriend in the books.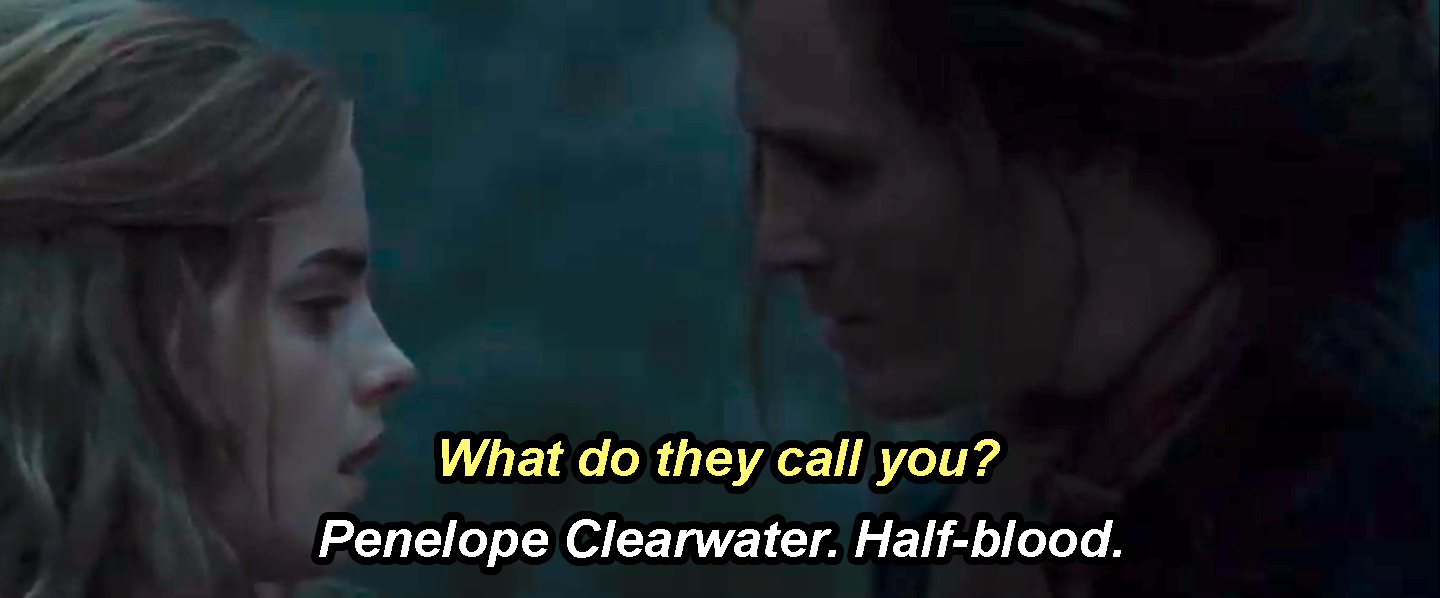 34.
In Tom Riddle's room at the orphanage, he has seven rocks lined up on his window sill, foreshadowing his seven horcruxes.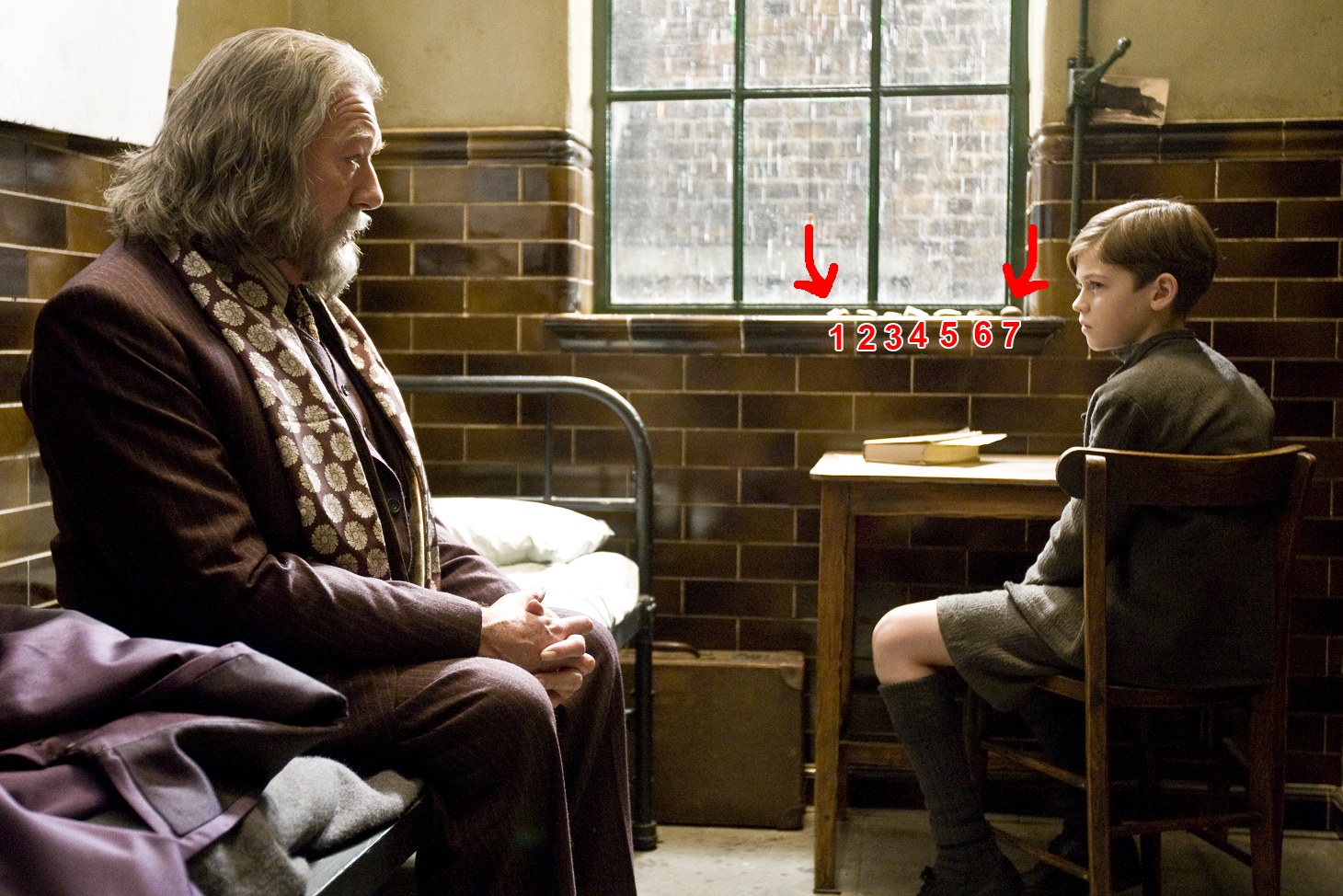 36.
What Luna tells Harry while looking for her shoes in Order of the Phoenix after Sirius's death foreshadows the use of the Resurrection Stone.
38.
In Order of the Phoenix, Umbridge wears less pale pink and more dark, vivid shades of pink as she gains power.
40.
Finally, when Harry reveals that he's alive in Deathly Hallows Part 2, George turns to excitedly tell Fred, who's normally always next to him.
Did we miss your favorite Harry Potter movie detail? Let us know in the comments!
Note: Submissions have been edited for length and/or clarity.