Earlier this year, I was invited to visit Universal Orlando Resort, and — as someone who is a HUUUGE fan of amusement parks — there was no way I could say no!
I wasn't sure what to expect during my first time at the resort, but I was promised: "a press trip like we've never done before highlighting the biggest thrills our destination has to offer across all three theme parks, restaurants, and hotels." Say less!
I did what any other thrill seeker would do and packed my bag for what turned out to be an incredible experience! Here's my review of my first trip to Universal Orlando:
🗓️ Day 1: 🗓️ I was greeted by a super-friendly chauffeur when I arrived at Orlando International Airport. He drove me to where I'd be staying for the next 3.5 days.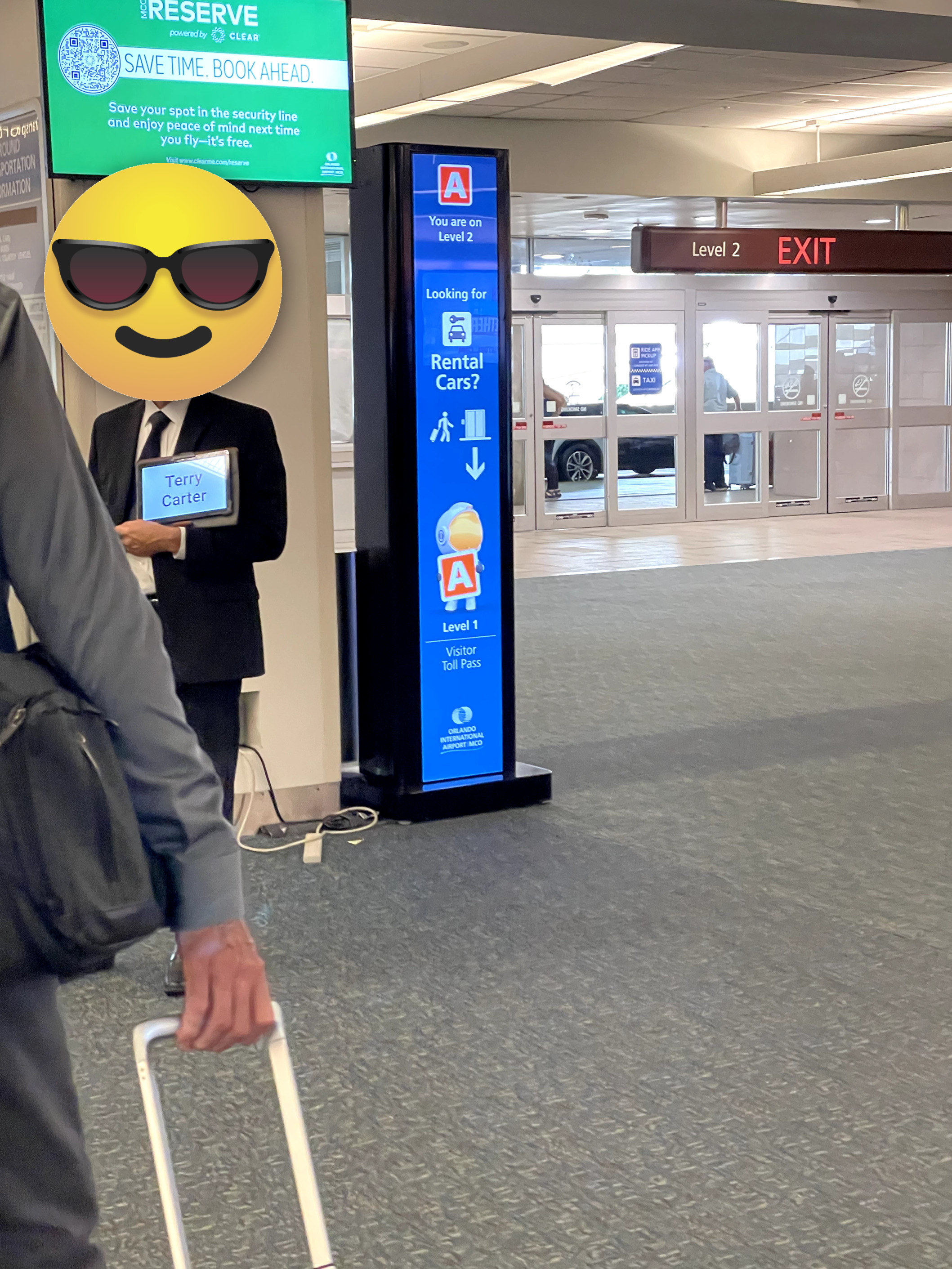 After about a 20-minute-ish ride, I arrived at Universal's Cabana Bay Beach Resort.
I was hooked up with a suite in Cabana Bay, which had a stunning view of the resort's iconic 200-foot volcano.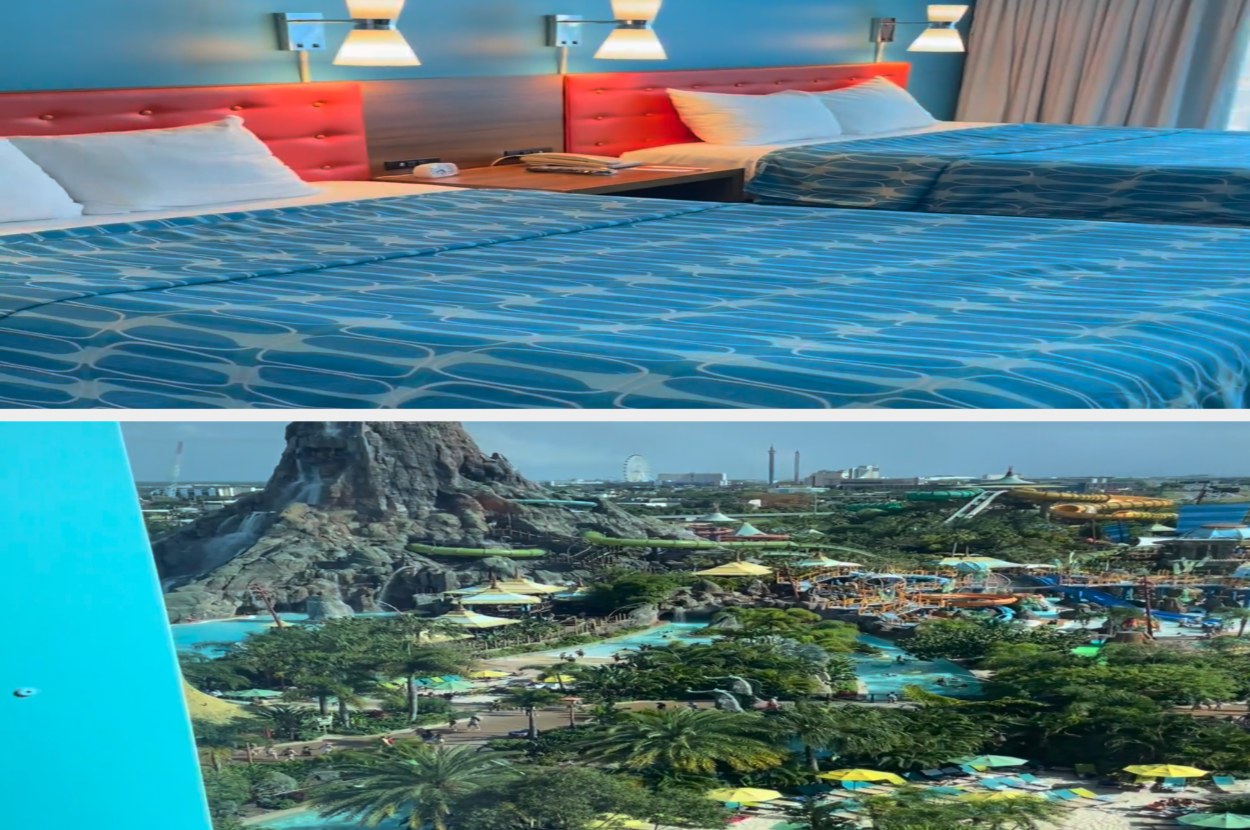 My favorite detail about the room was how stunning the views are at night: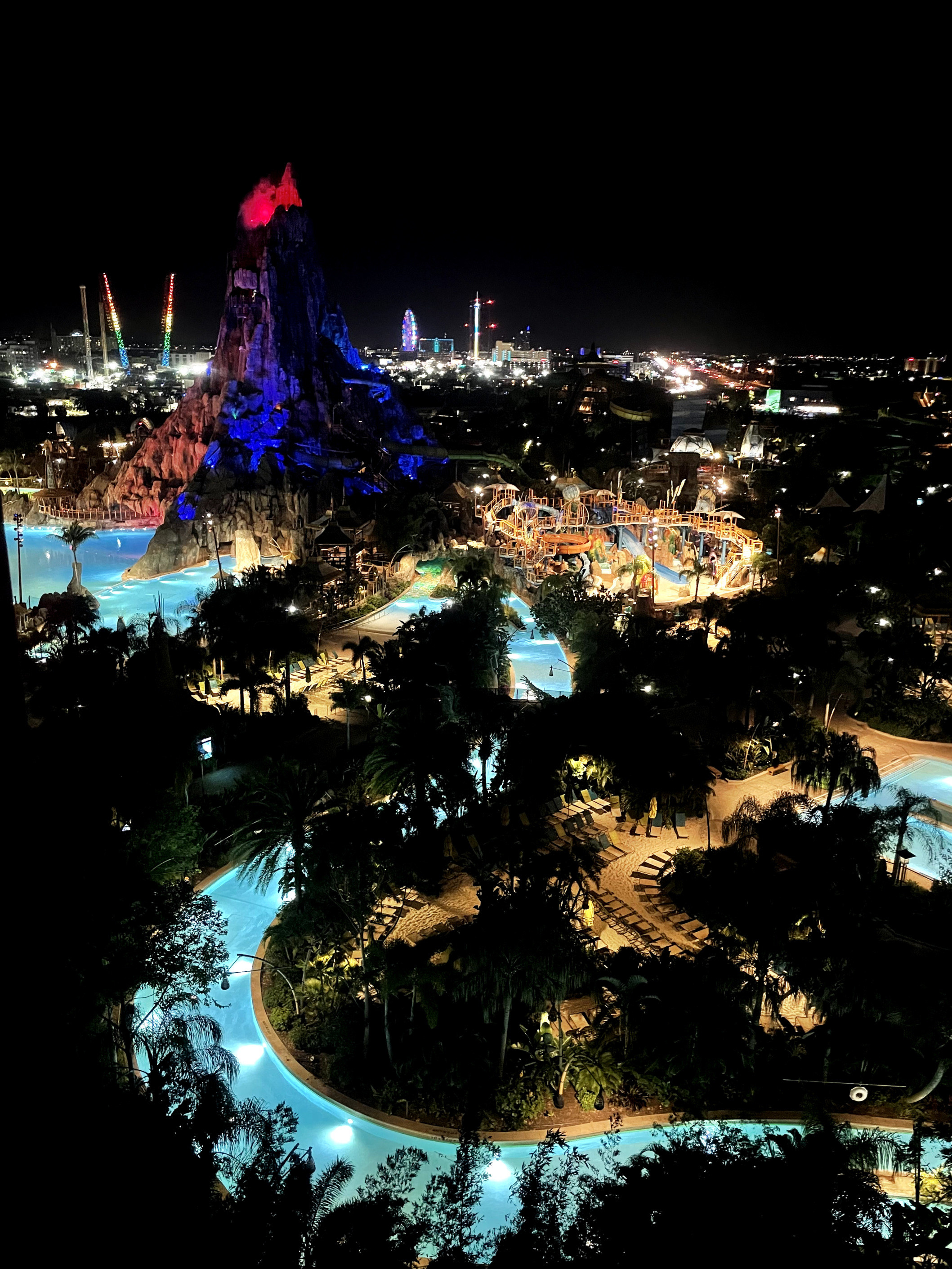 The first stop of the press trip began at Universal's Islands of Adventure and included a gorgeous rooftop welcoming reception, where I stuffed my face with food and drinks and got to meet the TIMs*!
If you are unfamiliar with the TIMs, as I was, all you need to know is that they're yellow robot-like figures who are the resident "thrill testers" at the resort. The hype-bots brought joy whenever we spotted them at different locations.
After the welcome reception, our tour guide led us off to a VIP thrill ride on the Jurassic World VelociCoaster. Let's just say that this roller coaster isn't for the faint of heart.
The VelociCoaster officially opened in June 2021 and features a 155-foot-tall top hat with a 140-foot drop. It also boasts four inversions and can go at a maximum speed of 70 mph in just two seconds! This is a photo of me (and my shiny bald head) clinging on for dear life right before we took off: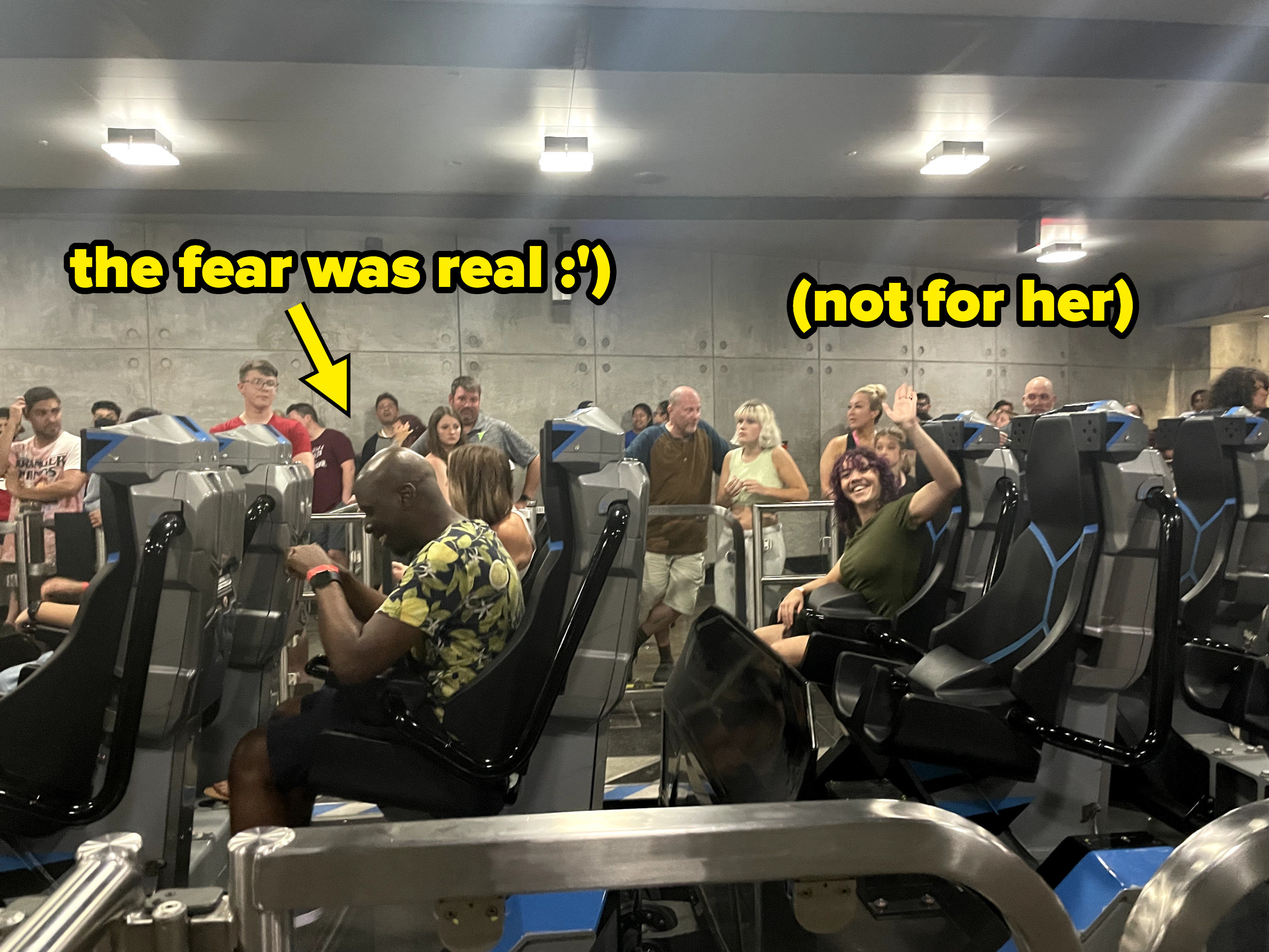 Continuing the Jurassic World theme, we were escorted to the Raptor Encounter to meet Jurassic World's most recognizable dinosaur...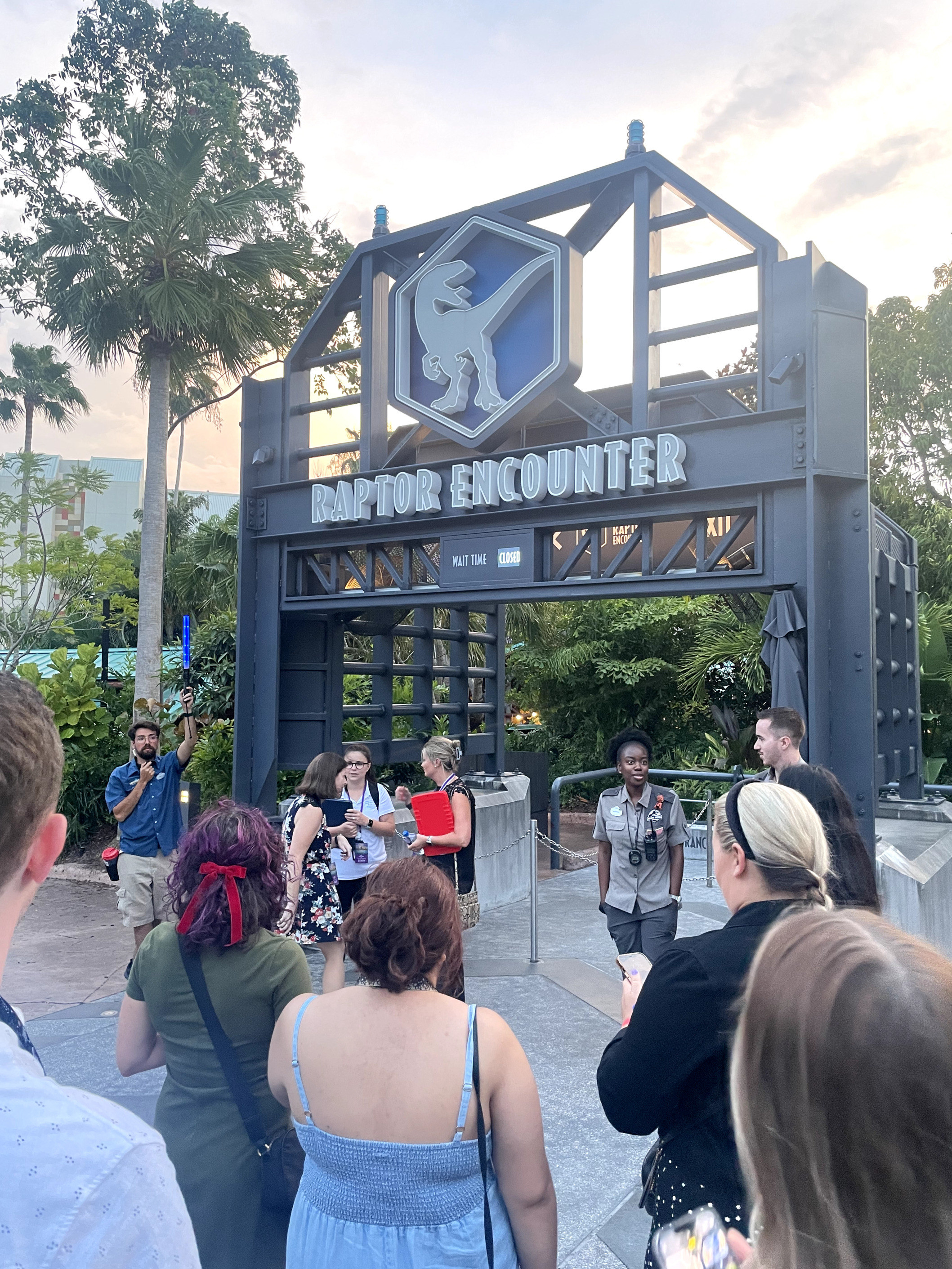 ...Blue! She didn't seem too happy that we were in her habitat 😅, but it made for some pretty cute photos:
After meeting Blue, we were handed goodie bags and we headed back to our rooms. Inside was a VelociCoaster poster, socks, a Transformers cap, a towel, a Harry Potter–themed water bottle, two pins, and an Apple AirTag!
🗓️ Day 2: 🗓️ The next day, we experienced both more fun thrills at Universal Studios and Islands of Adventure. Here's a photo of the breakfast we had before heading out:
And, of course, the adorable TIMs made an appearance!
Our VIP tour guide, Paul, took us on a walkthrough of some of the resort's most iconic landmarks. I felt like a giddy kid on a school field trip.
Here are more snaps, courtesy of my iPhone 12 Pro:
One of my favorite parts of the trip was when we got to ride Transformers: The Ride 3D. This three-dimensional experience is truly mind-blogging...in the best way! The immersive experience felt like we were literally transported into a scene from the film. I loved this ride!!!
For funsies, here's a photo of me and Megatron, who came out to greet us afterward. Yes, he really is THAT huge in person.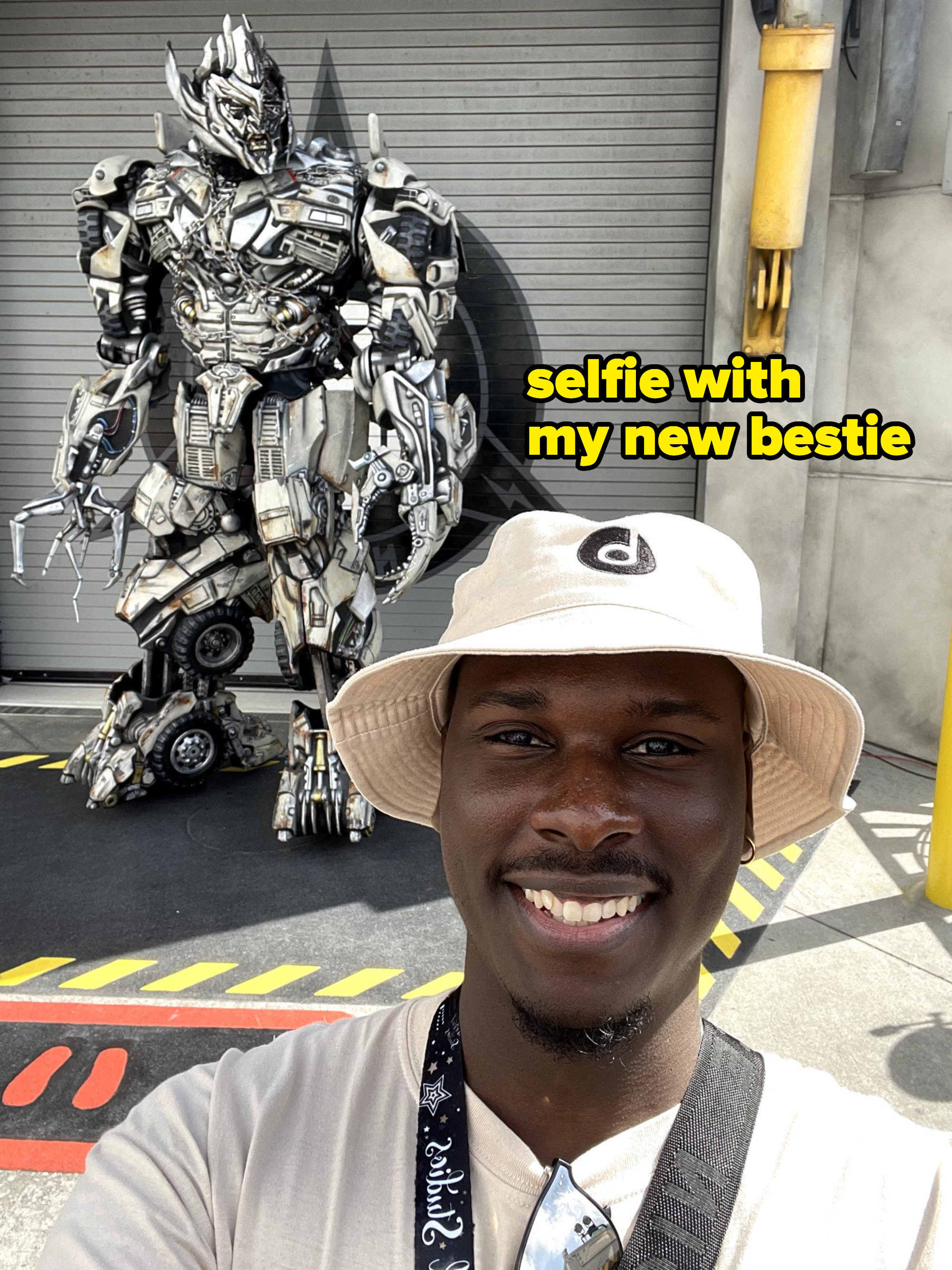 We went on many other rides that personally weren't as exciting, so I'll spare you the details. However, I must — and I mean I must — talk about the Harry Potter experience!!!!
Before this trip, I was anti anything Harry Potter — however, The Wizarding World of Harry Potter showed me the error of my ways.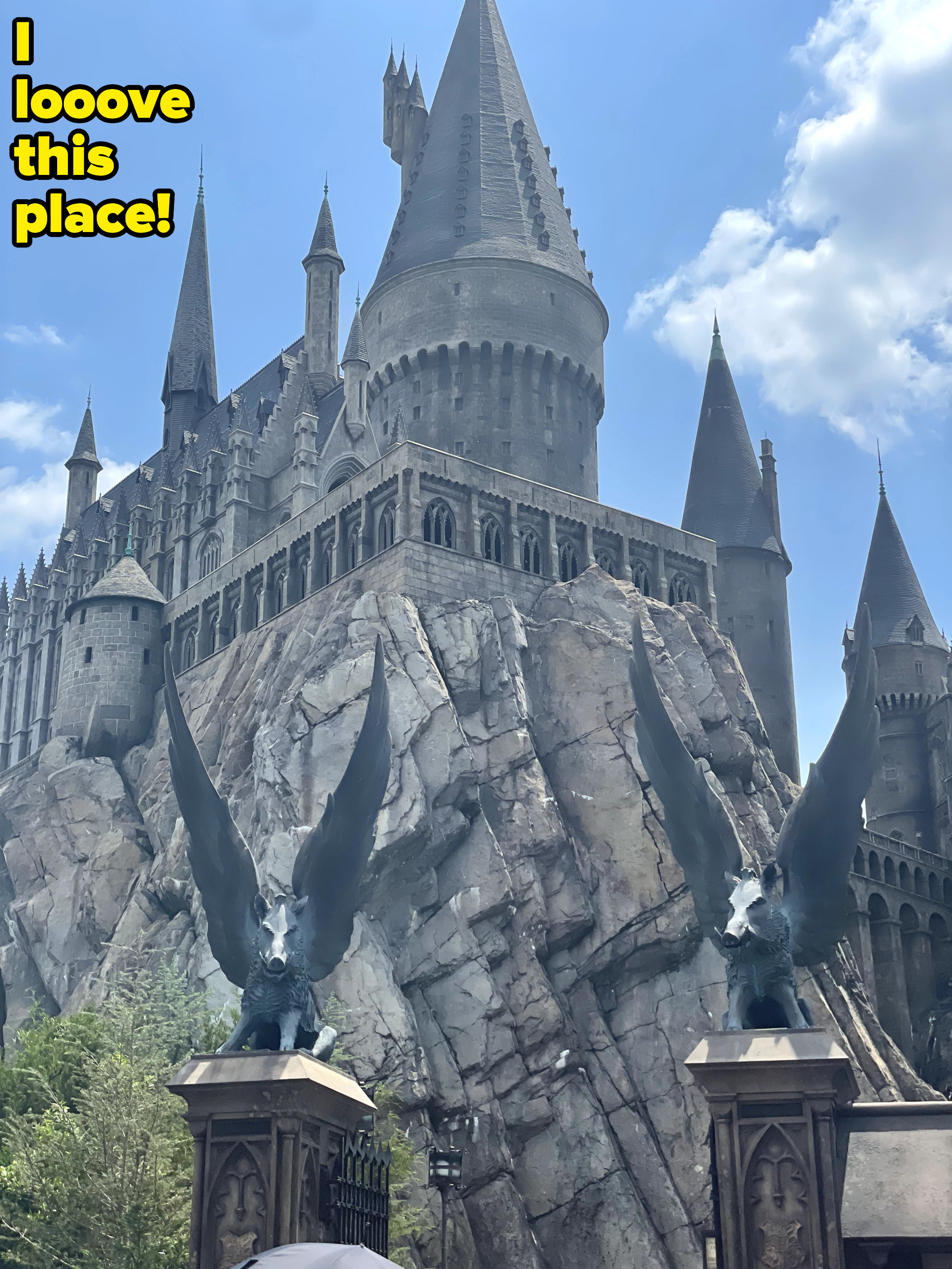 The Harry Potter and the Forbidden Journey ride was definitely another highlight for me. The motion-based dark ride gave riders a glimpse of what it would actually feel like to fly on a broomstick through Hogwarts with Harry and the gang!
Also, there's a massive dragon located in Diagon Alley that shoots actual fire out of its mouth!🔥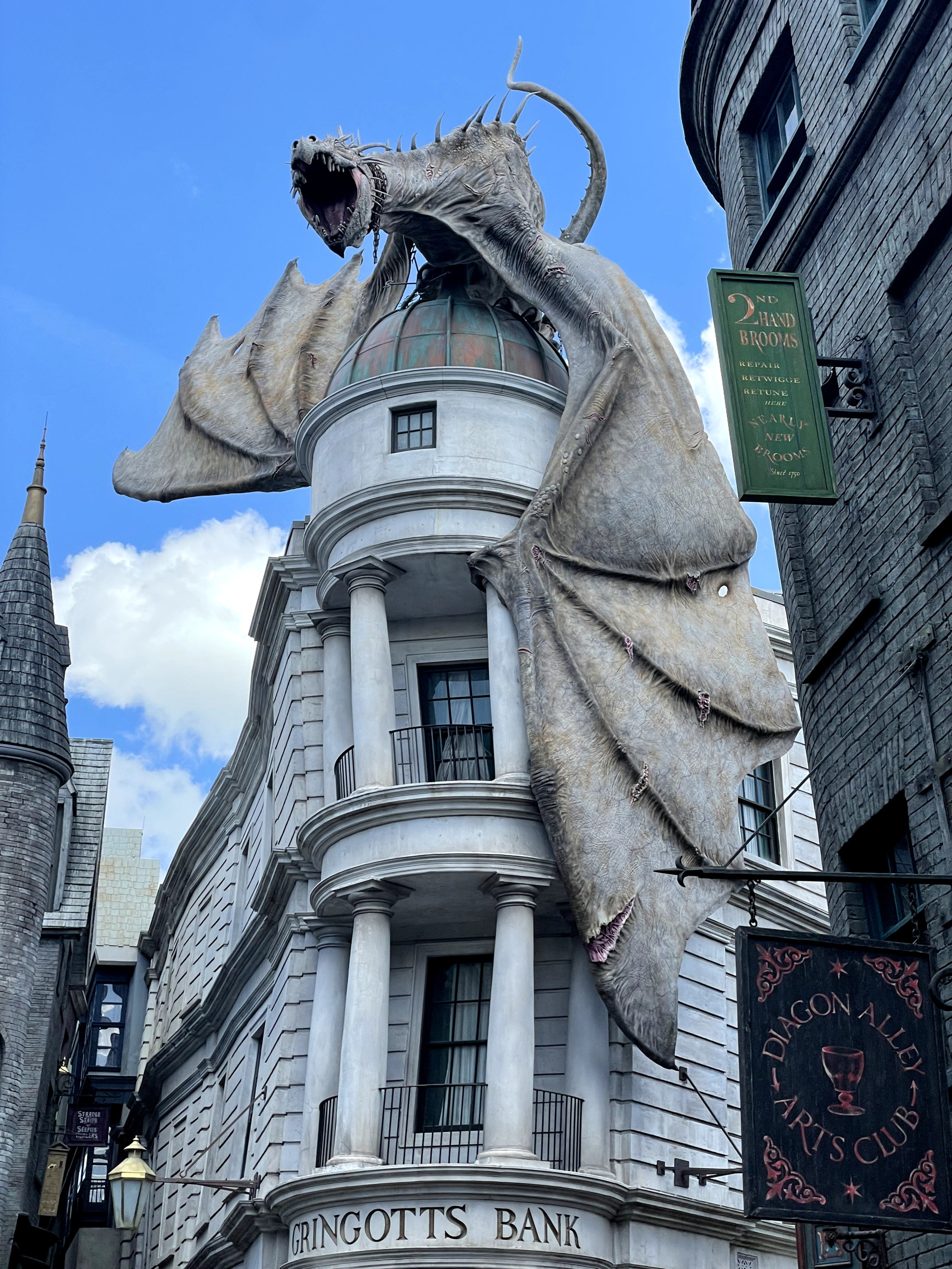 There were so many other Harry Potter–related moments during this portion of the trip, and I'm pretty sure every true Potterhead would be able to spot them.
After the Potter thrills, we enjoyed combo-flavored ice cream, including flavors like chocolate chili, butterbeer, strawberry and peanut butter, and Earl Grey and lavender. Each flavor hit my palate one after the other, sort of like a magic trick.
I tried butterbeer (the drink) for the first time, which is apparently a staple in Potter movies. Yes, it was delicious!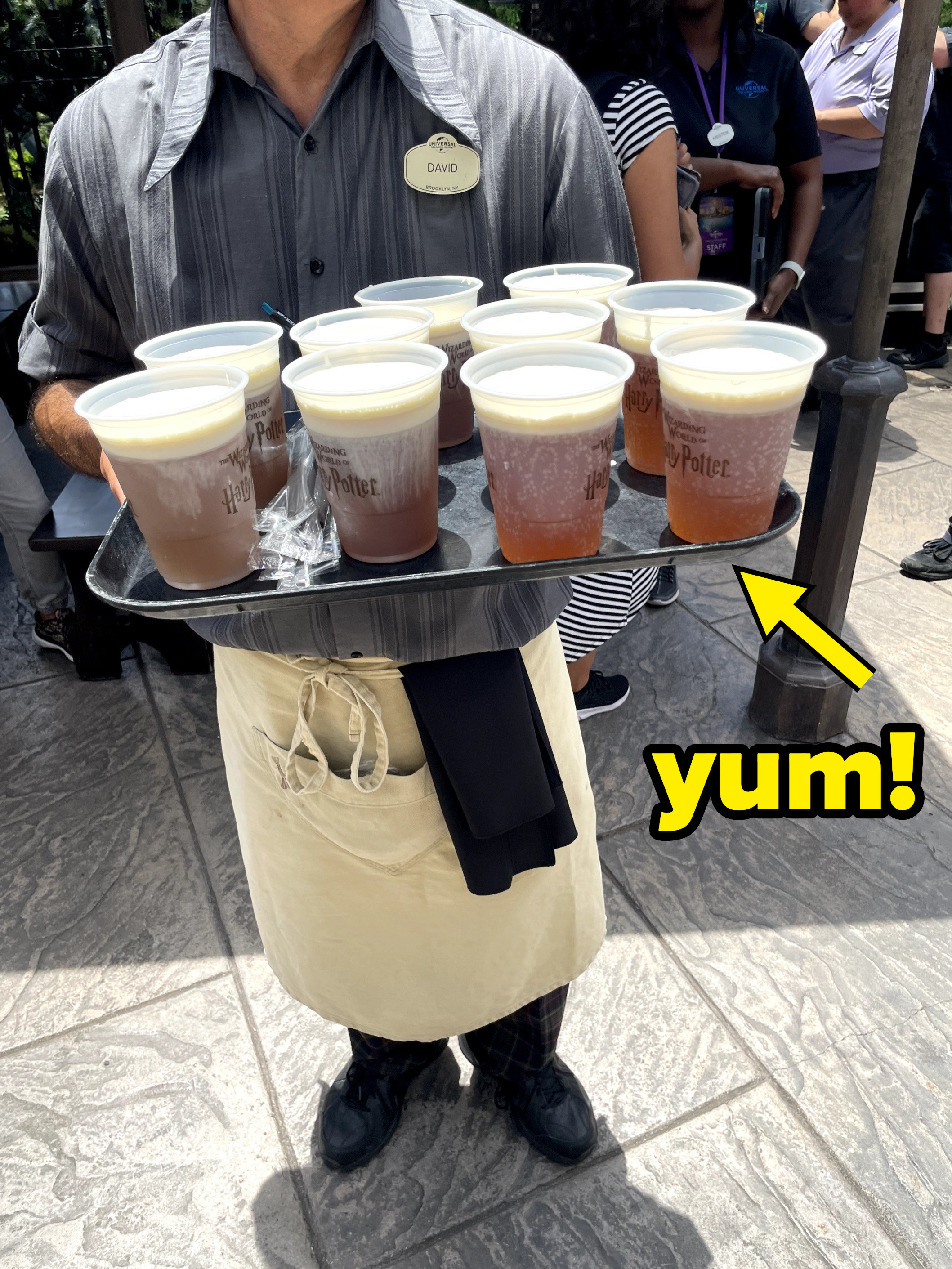 Next up, we ate (yes) more food. This time, we were treated to delicious bites made by corporate executive chef Steven Jayson, who has been working at Universal Orlando since its grand opening in 1990. On the menu: spare ribs, chicken, roasted potatoes, garden salad, shepherd's pie, and so much more! Here's my plate: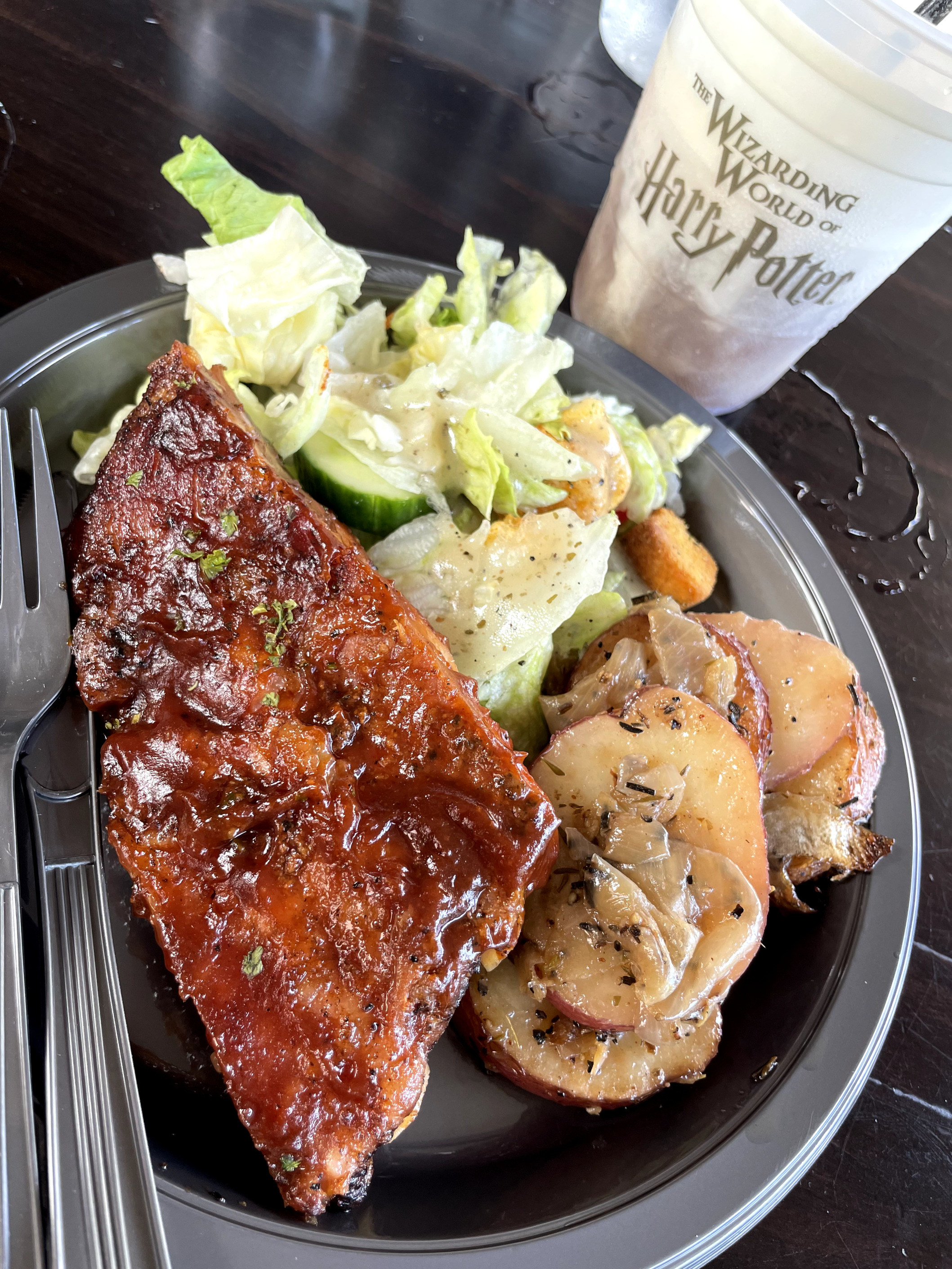 And because the thrills never ended, we were guided to our next stop: The Incredible Hulk Coaster. The 3,670-foot-long ride accelerates at 40 mph within two seconds and reaches a maximum speed of 67 mph. It also features seven inversions. Talk about a Hulk smash!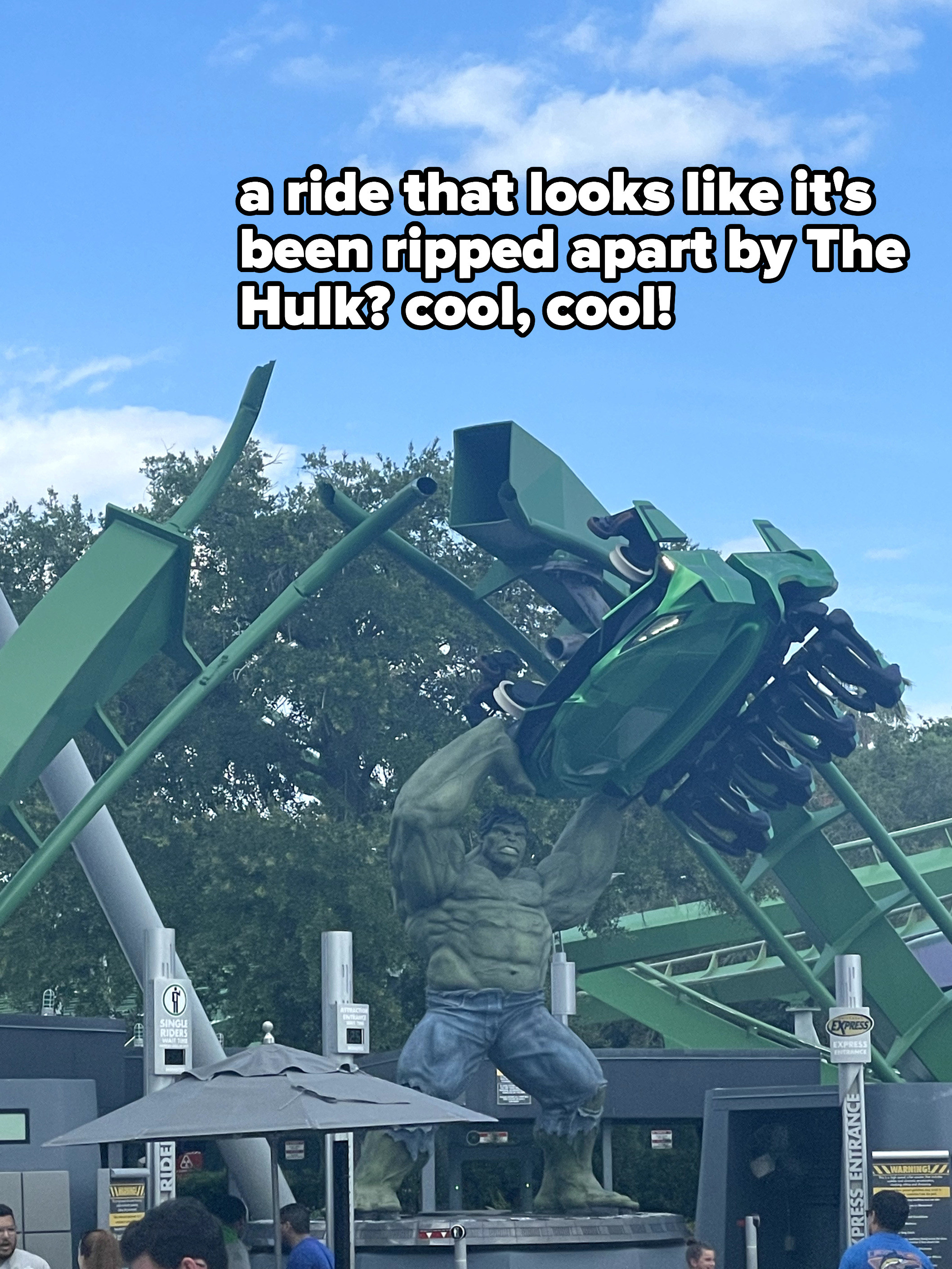 🗓️ Day 3: 🗓️ We spent a good chunk of our last full day of the press trip at Universal's Volcano Bay water theme park, where I got to see the humongous volcano that I mentioned earlier up close.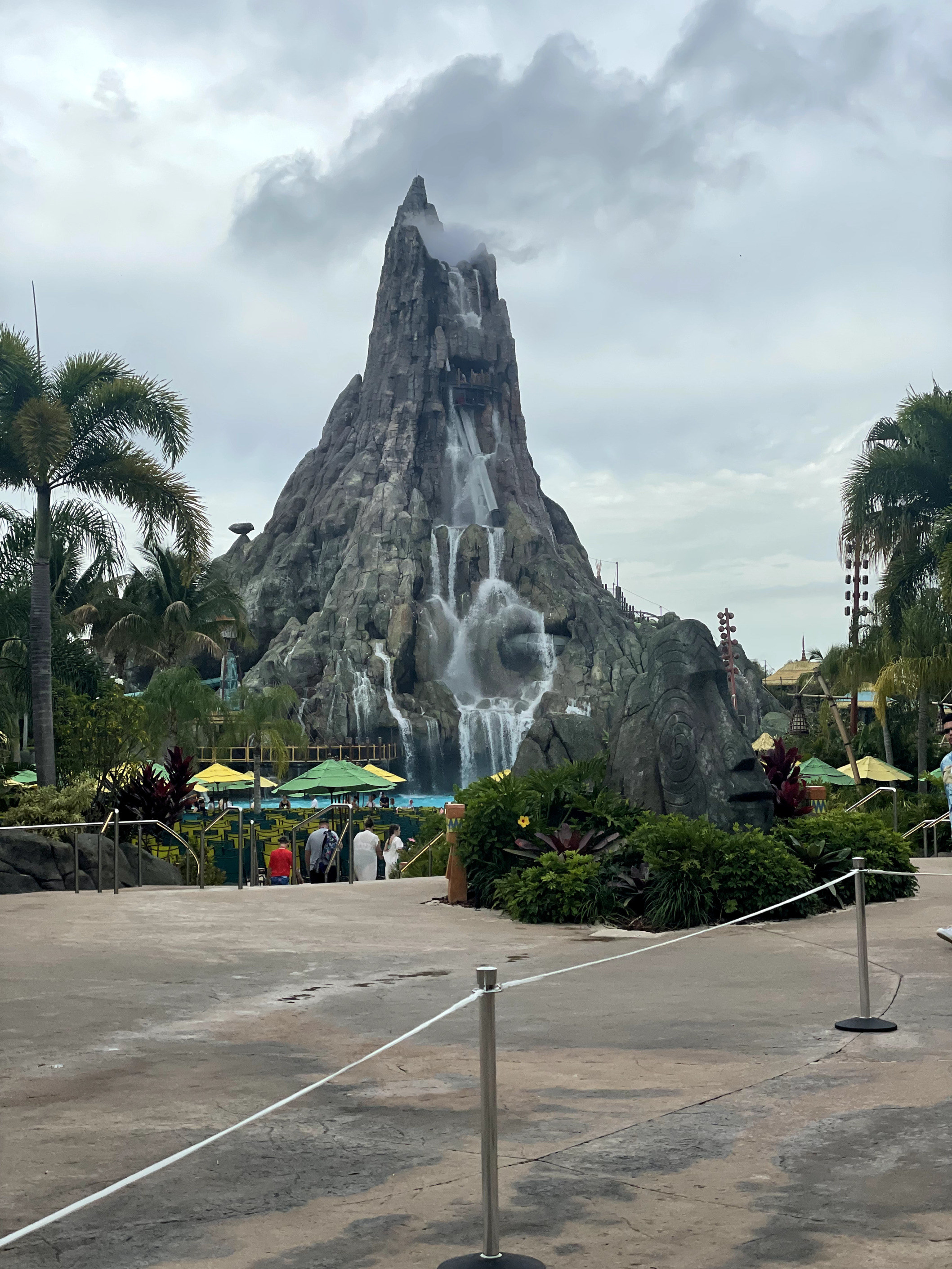 Once again, the TIMs joined us for breakfast, where we were served an all-you-can-eat-style buffet of goodies, including fruits and donuts.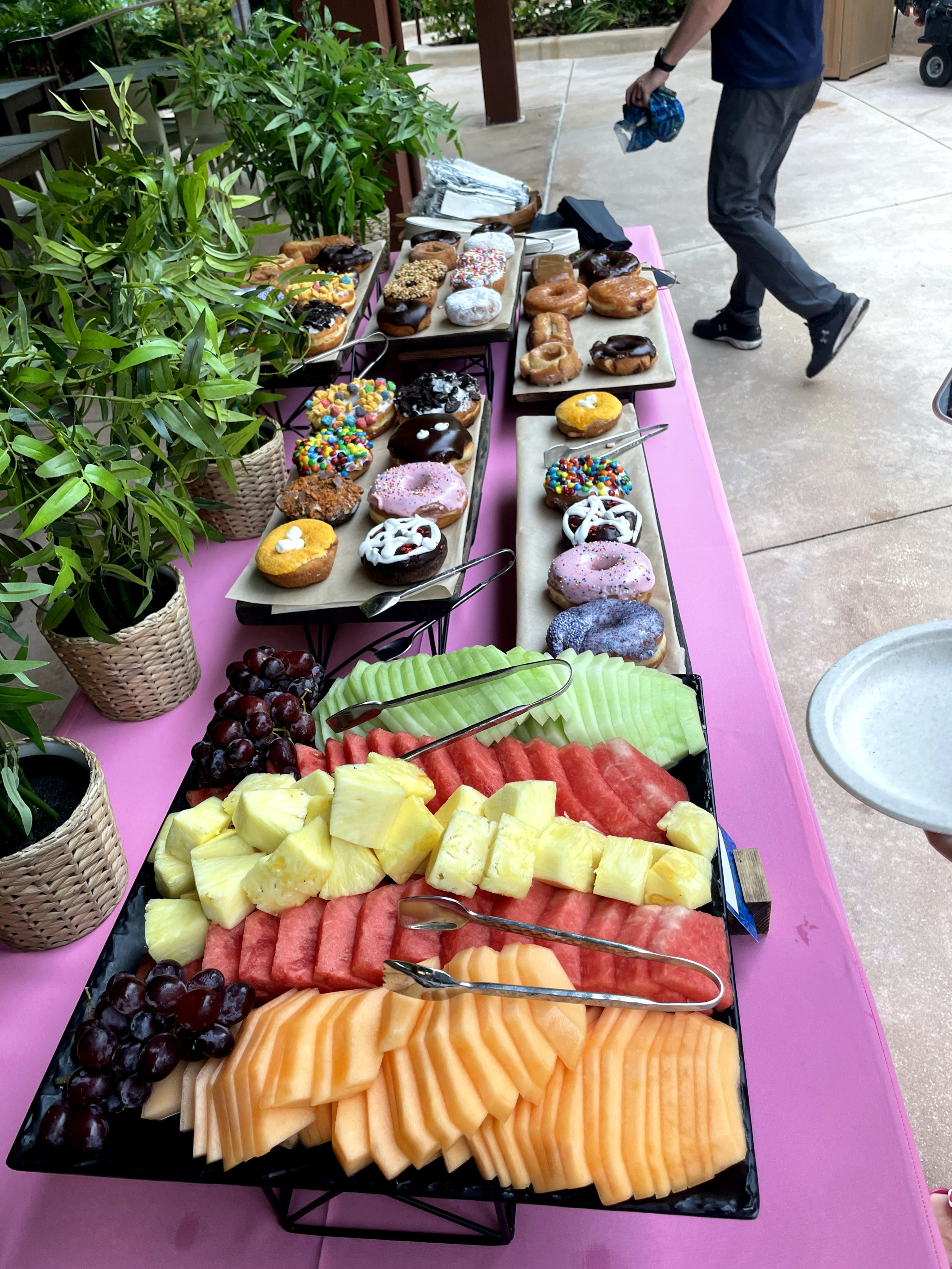 While the others went for a dive, I got to lounge in front of the water slides for a moment and take in the scenery. I'll be honest — it was a nice change of pace for me.
Later, we were all excited to try out the rapid and lazy rivers — two similar experiences at different speeds. I thoroughly enjoyed them, even though I can't swim!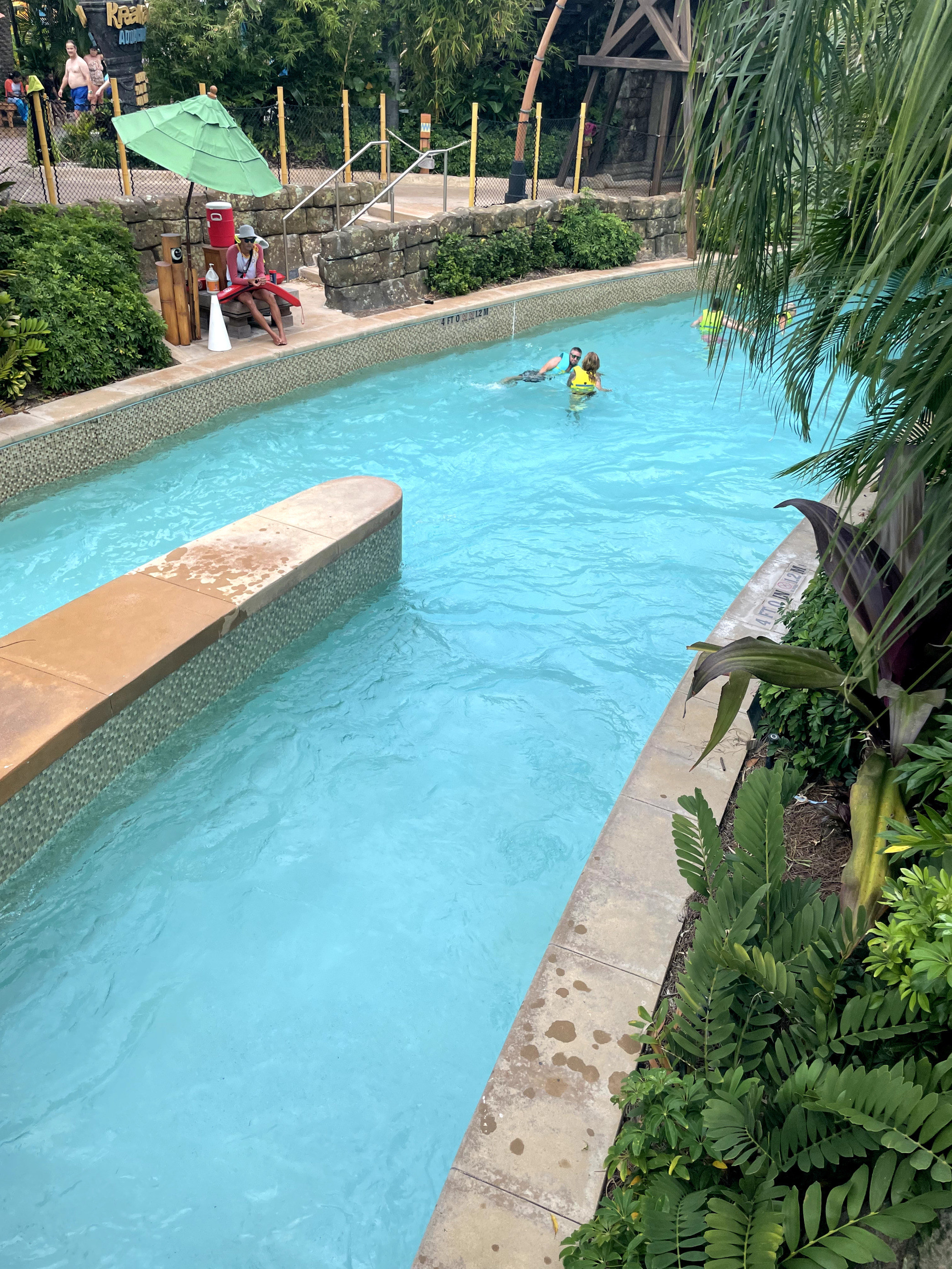 Me enjoying the rapid river:
Later, we had dinner at the Toothsome Chocolate Emporium and Savory Feast Kitchen, a full-service restaurant where everything is made with chocolate. And when I say everything, I do mean everything is chocolate.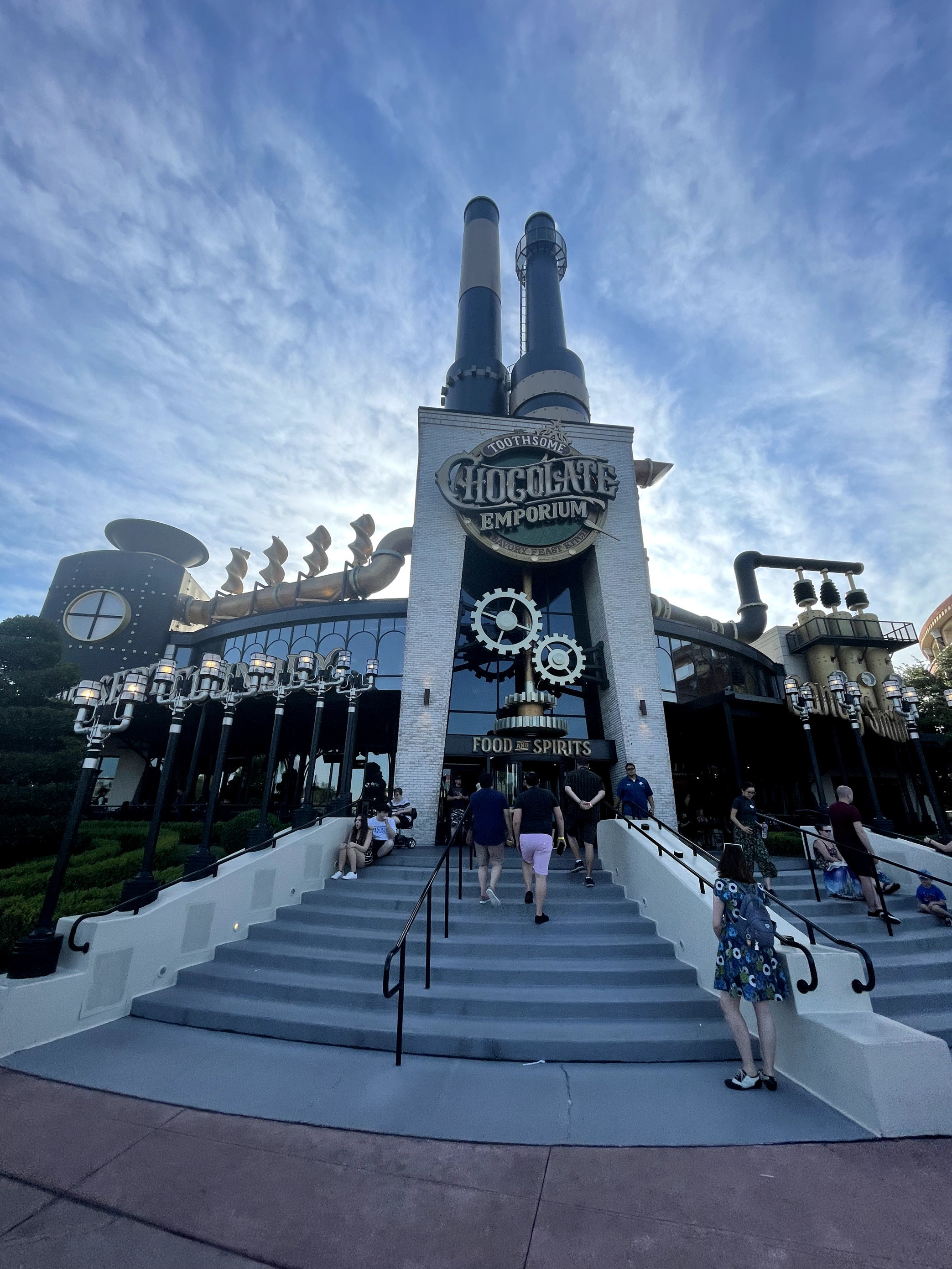 Chocolate bread, chocolate chicken wings, chocolate drinks!
This is probably the closest I'll ever get to a Charlie and the Chocolate Factory experience.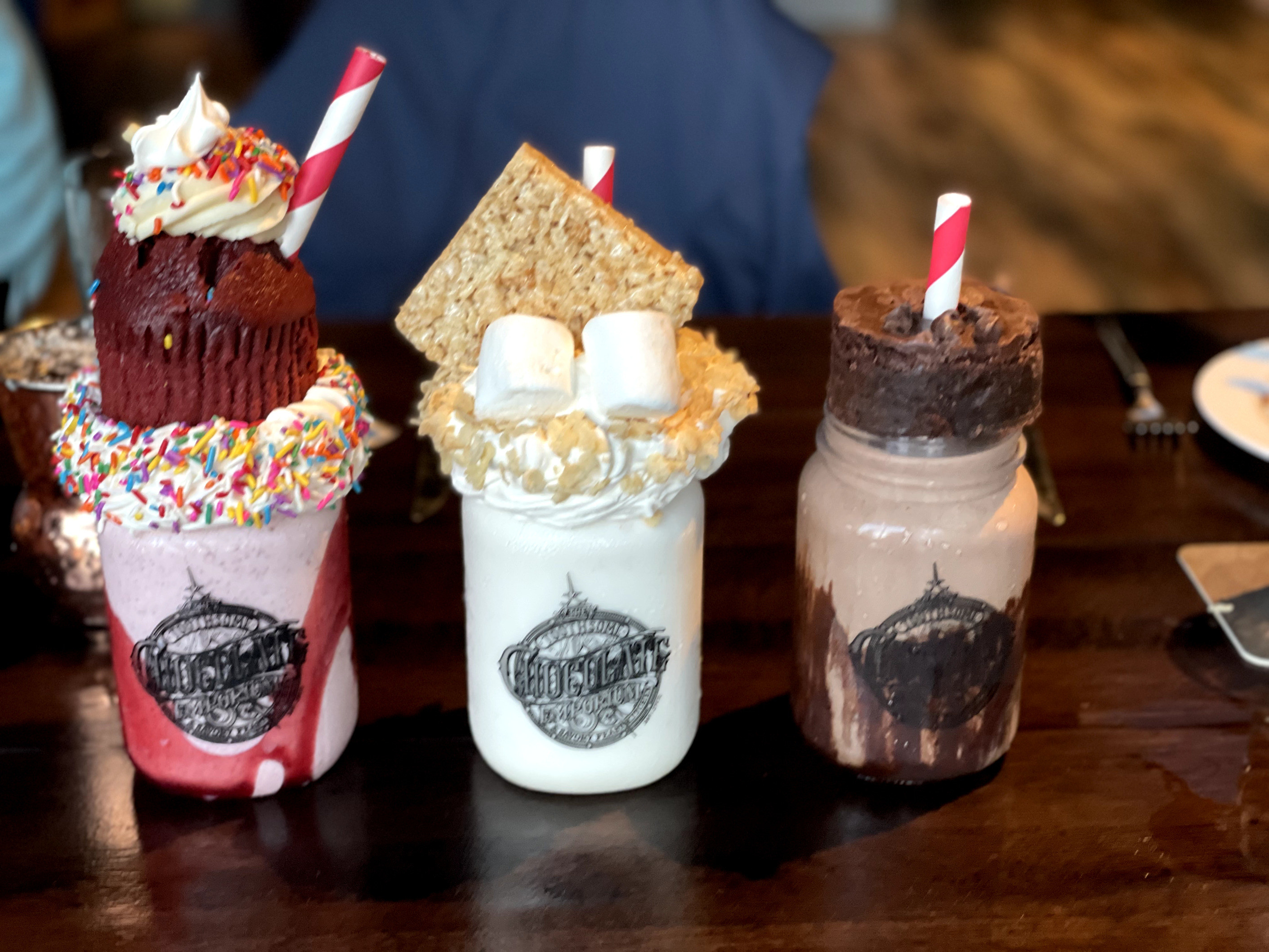 As a (self-proclaimed) chocolate connoisseur, this place was pure bliss. Just look at how happy I was: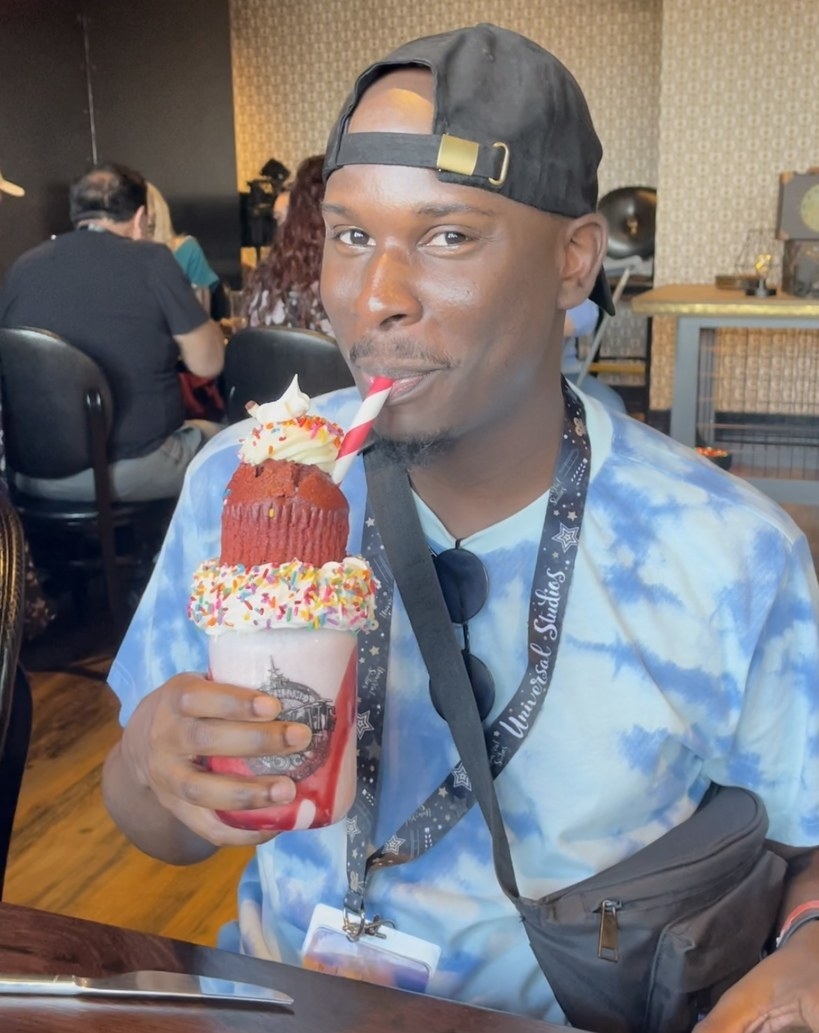 🗓️ Day 4: 🗓️ It was now time for me to go home. I was sad to leave. 🥲 Here's another obligatory window seat pic: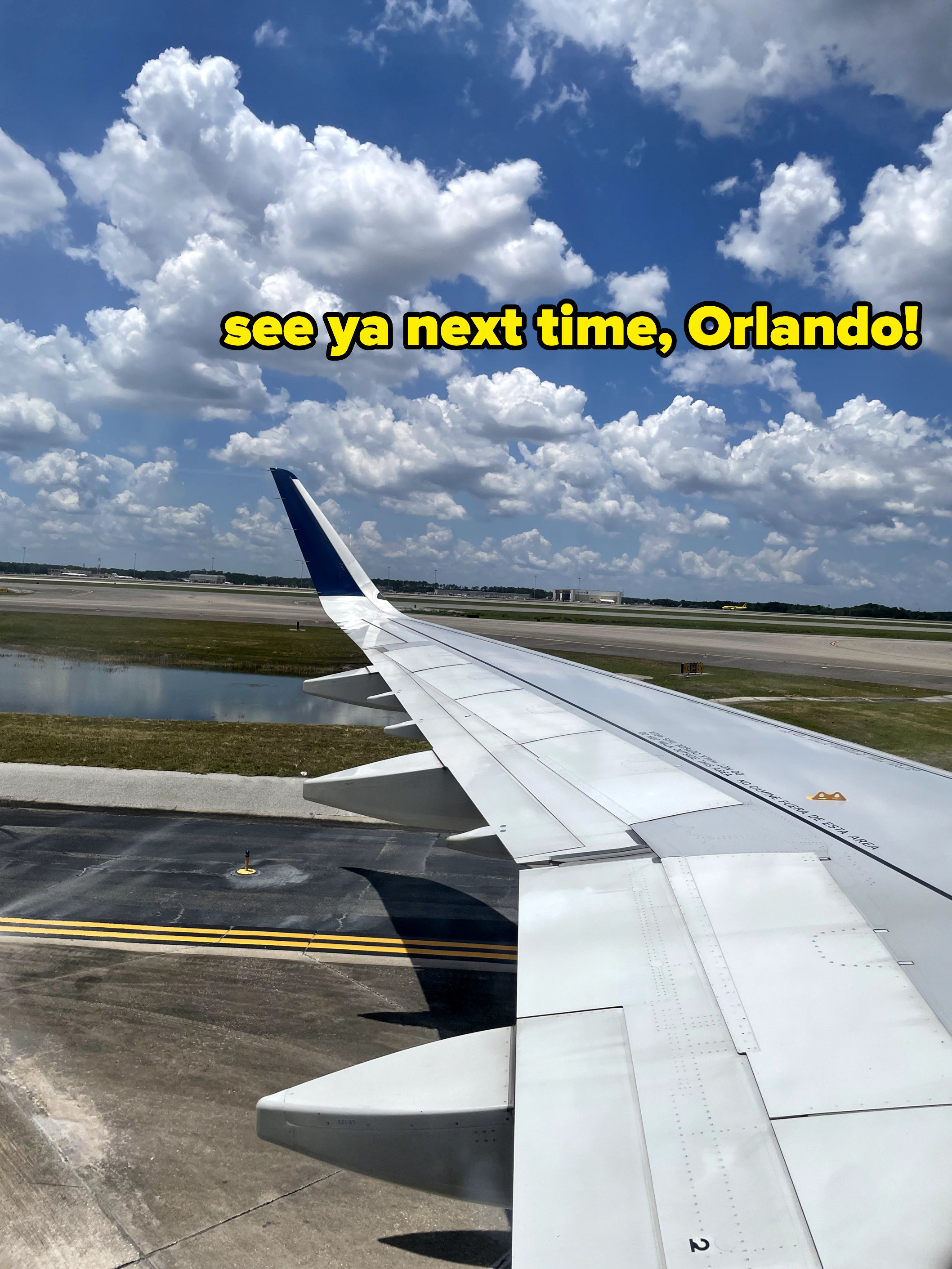 Overall, I would rate my Universal Orlando Resort experience an A-. I love the fact that anyone could visit and have different experiences at different price points (see more details here). Outside of all the thrills, these are a few small details that I also appreciated:
- The pleasant lobby receptionists
- The quiet room, even though reviews said it wouldn't be since the hotel is family friendly

- The comfortable pillows!!! 🛌

And, for transparency, here are a few small things that I didn't enjoy so much:
- The spotty Wi-Fi

- The slightly long delay in room service
- The low water pressure 🚿
That being said, I would ~definitely~ go back to Universal Orlando — hopefully for Halloween Horror Nights! If you've already been, or are now thinking about visiting, let me know in the comments!